ZOZOBASE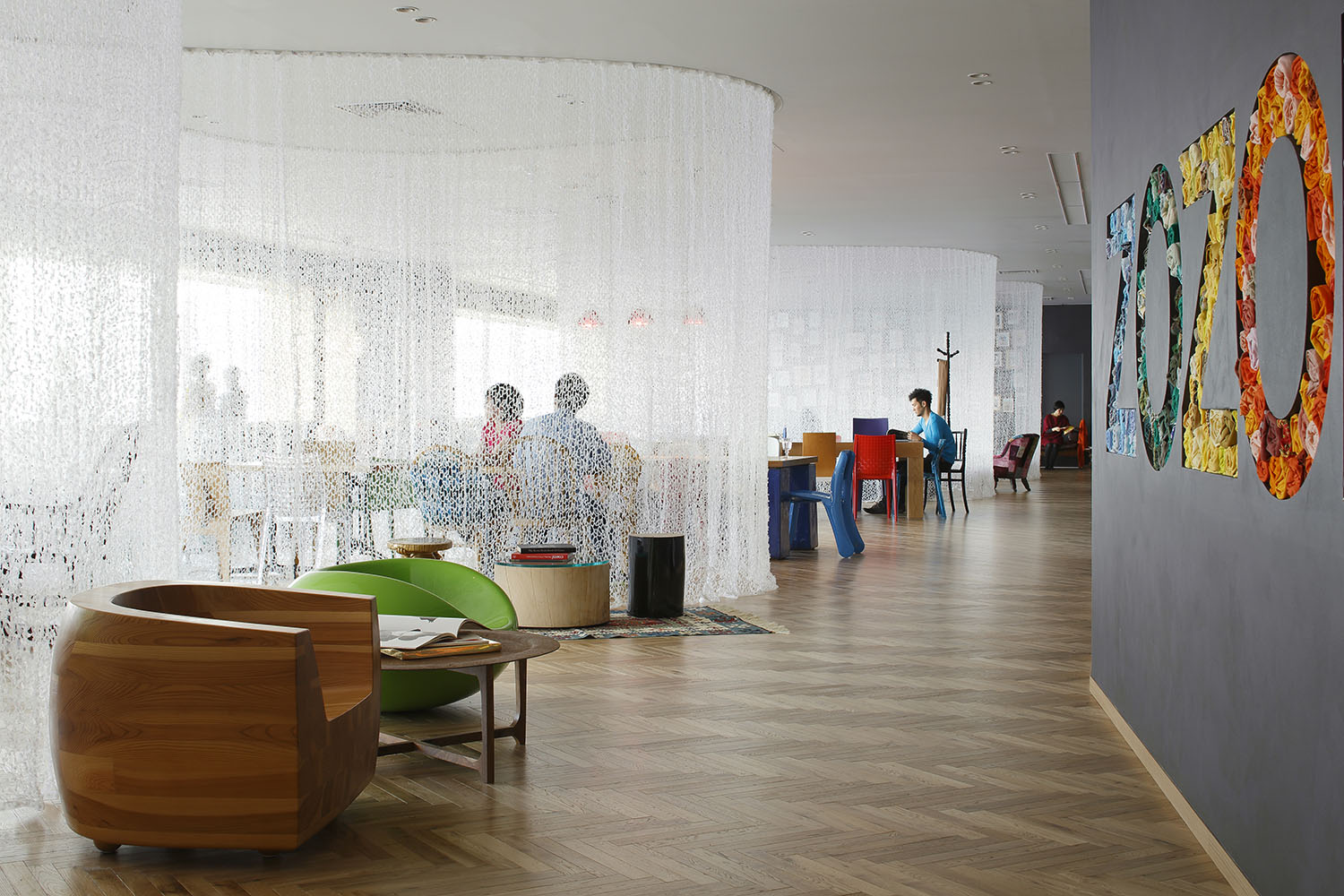 The client desired, for the employees, a lounge with an environment the exact opposite of that in the warehouse, as well as a flexible layout for holding meetings, because employees stand and work inside an immense distribution warehouse. In response, we intricately partitioned spaces of dominantly wood tone, using curtains, and placed 350 chairs, every one of them different, in and around the curtained spaces. Unlike in the immense space of the warehouse, the curtains and chairs—architectural furnishings close in character to clothing—gently enfold the employees in an atmosphere of intimacy. We positioned the curtains at an optimal distance from the existing air-conditioning openings for them to sway gently, in a natural way, and cast beautiful shadows.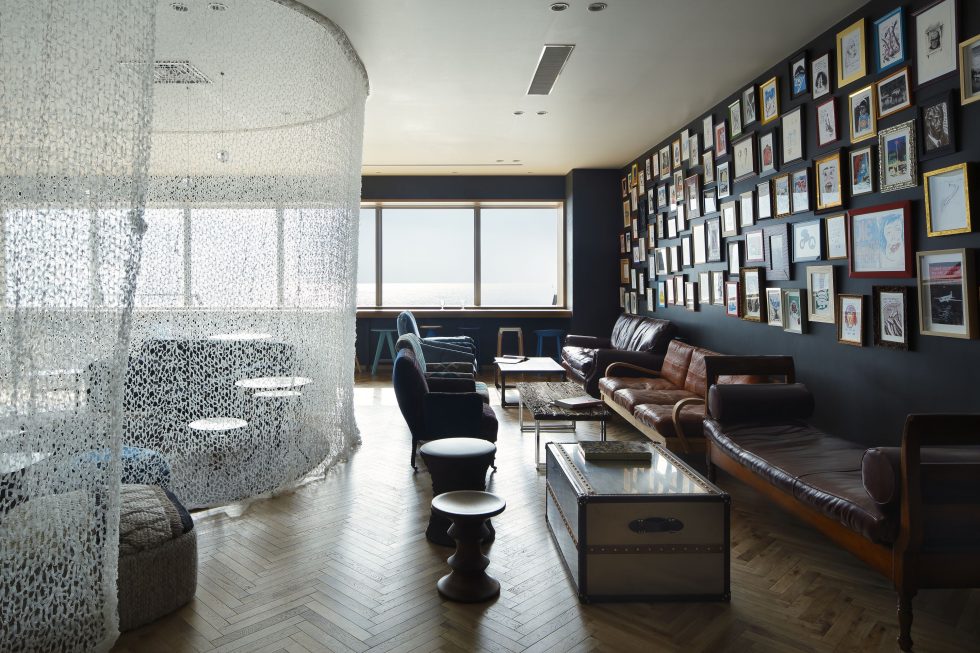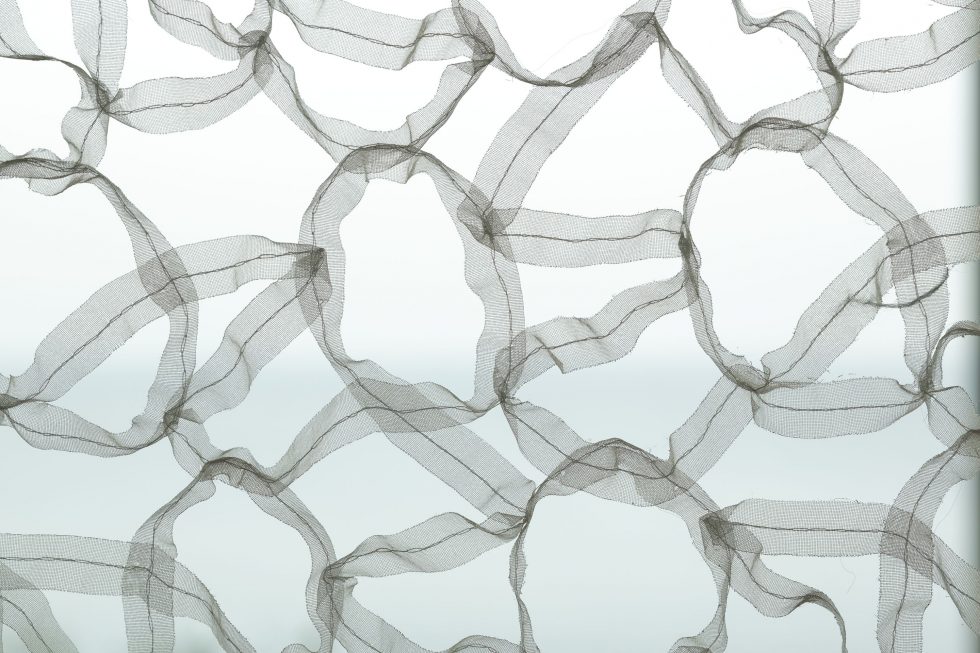 The curtains are composed of 9mm strips of semi-transparent organdy ribbon, loosely woven to form the letters of the company logo, ZOZO. The ribbon itself is fragile, but when joined together, the strips make a curtain of tough fabric that evokes the organizational strength of the company. The curtains will no doubt foster a sensitive awareness toward textiles, suitable for people who work with fashion.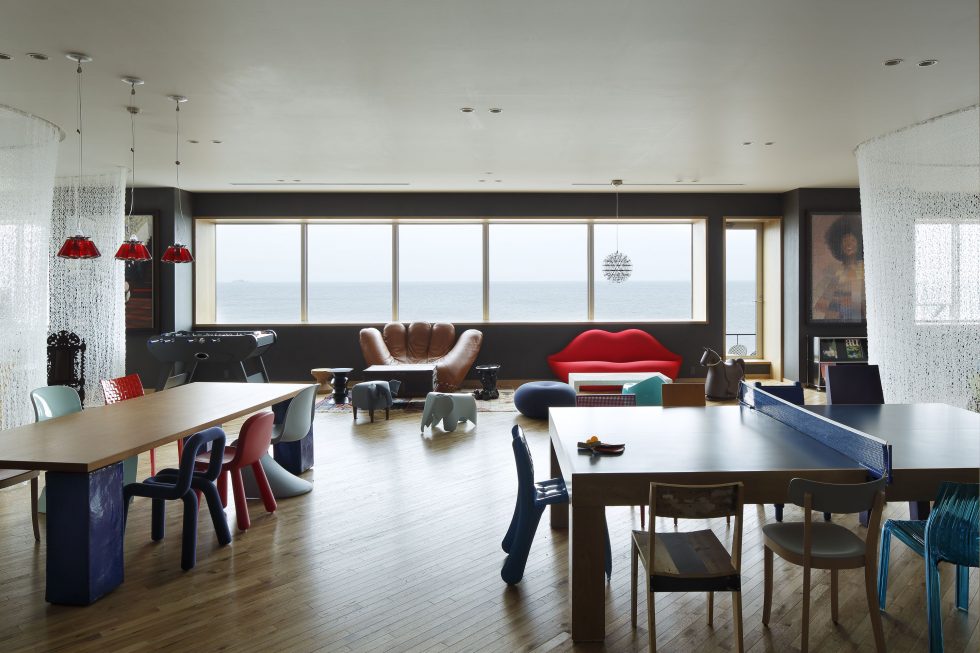 The lounge is a space where each individual can freely choose his or her own perspective, own touch, and own mode of behavior for relaxed dialogue with associates. Which chair will one take for oneself or offer to a fellow worker? One's choice of chairs will make apparent one's tastes or degree of fatigue, and one's relationship with others. A public space is born that awakens imagination and promotes communication.
Completion

2013.11
Principal use

Lounge
Total floor area

895㎡
Building site

Chiba
Contractor

D.BRAIN
Textile coodinate

Yoko Ando
Team

Shunichiro Sasaki [former staff]