Sarugaku Cyclone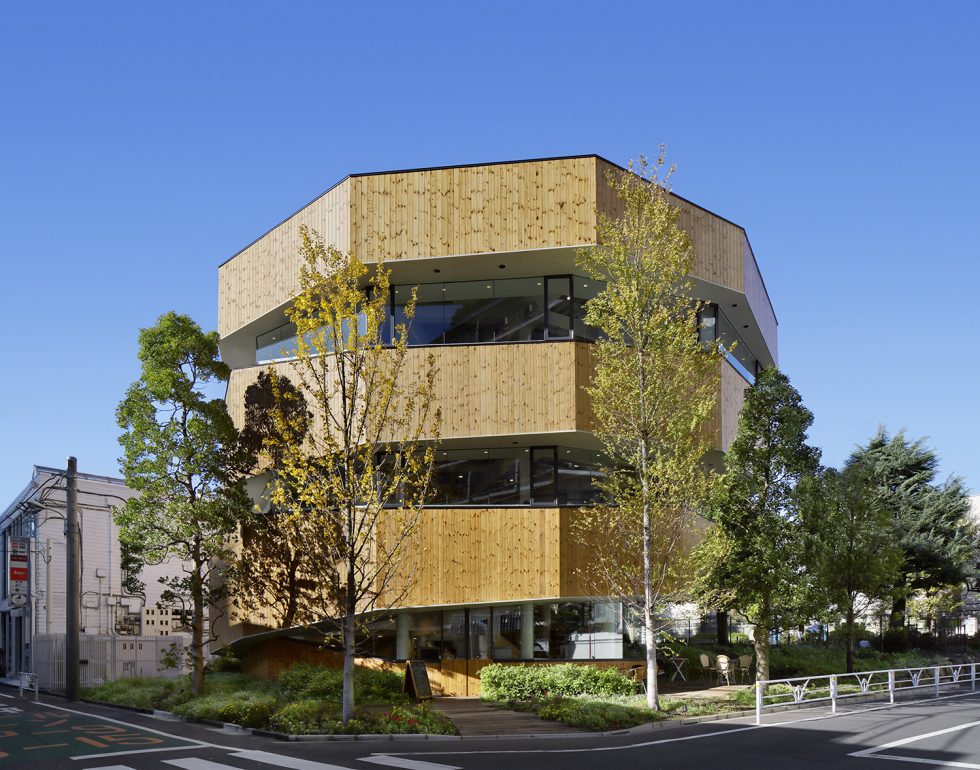 This is the headquarters for a company that plans, develops and sells household goods in Daikanyama, Tokyo. In addition to an office, the plan was to combine various applications that increase contact with consumers. We wrapped the building in green as a continuity to the adjacent park for easy visitation by local people, while keeping the floor area to a minimum.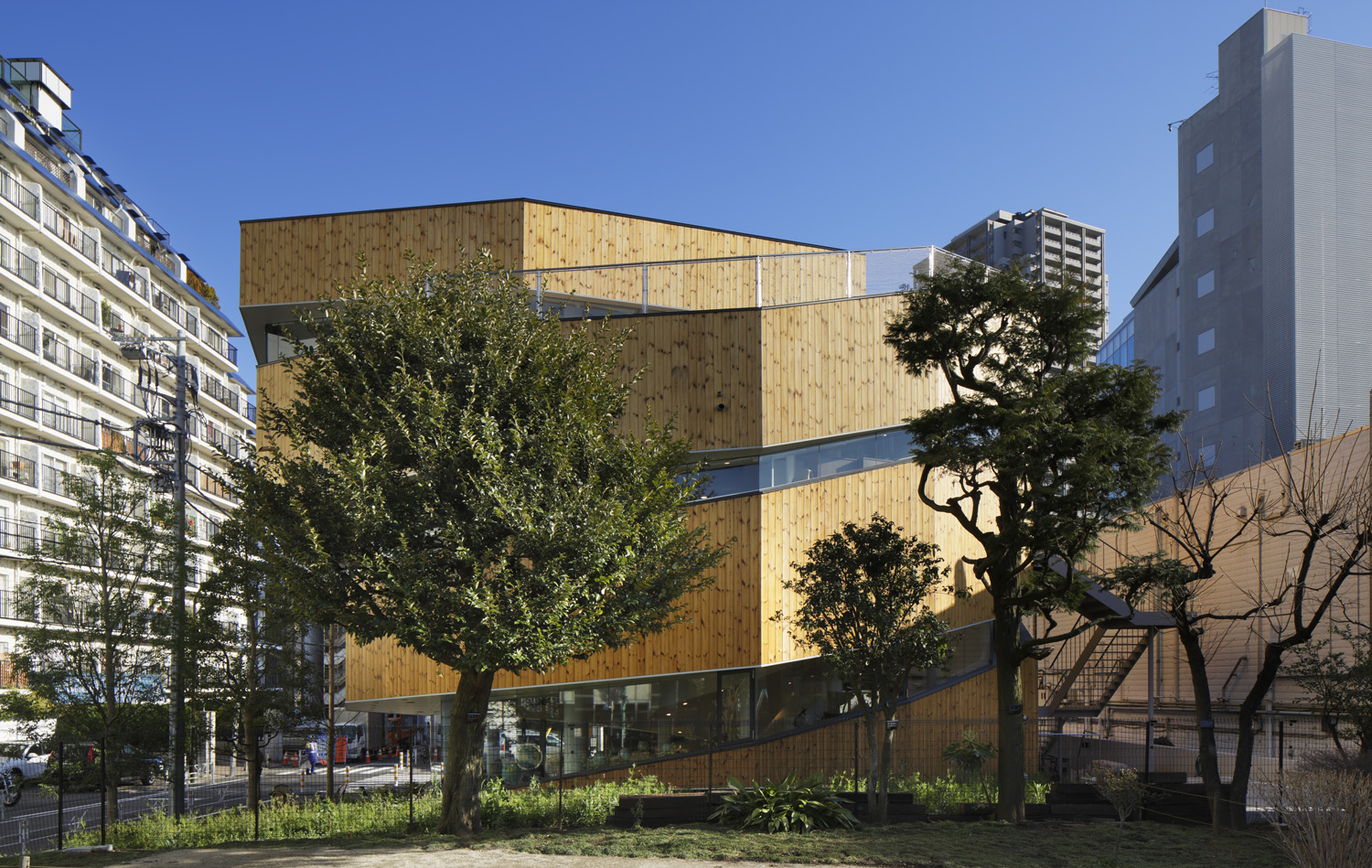 Next, instead of dividing multiple uses such as galleries, cafes, shops, home offices, and owner residences into floor levels, they are connected in a spiral in the form of a skip floor, so that "planning, development, design, announcement, exhibition, sales" ーThe process of corporate activitiesー continued on a line. This means that the place where consumers and staff meet, the space for so-called direct marketing, can be smoothly incorporated into the office.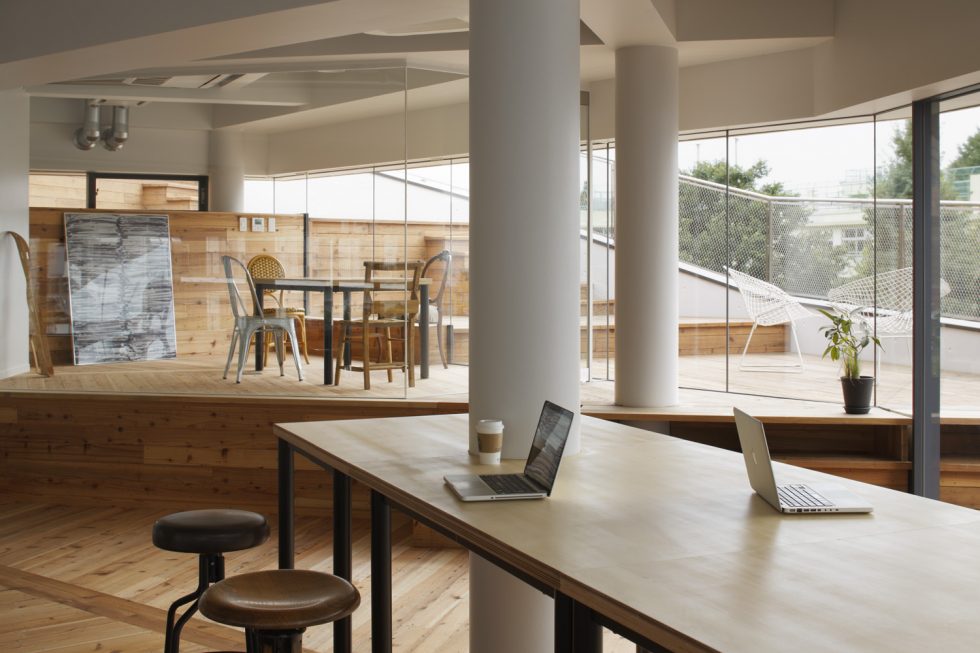 The staff can directly experience the sales of products at the shop, how they are used at the cafe, and directly experience the reaction to sales promotions and presentations in the gallery, leading to ideas and improvements for future product planning. Customers will be able to witness the planning and manufacturing process close by, with high expectations for upcoming products.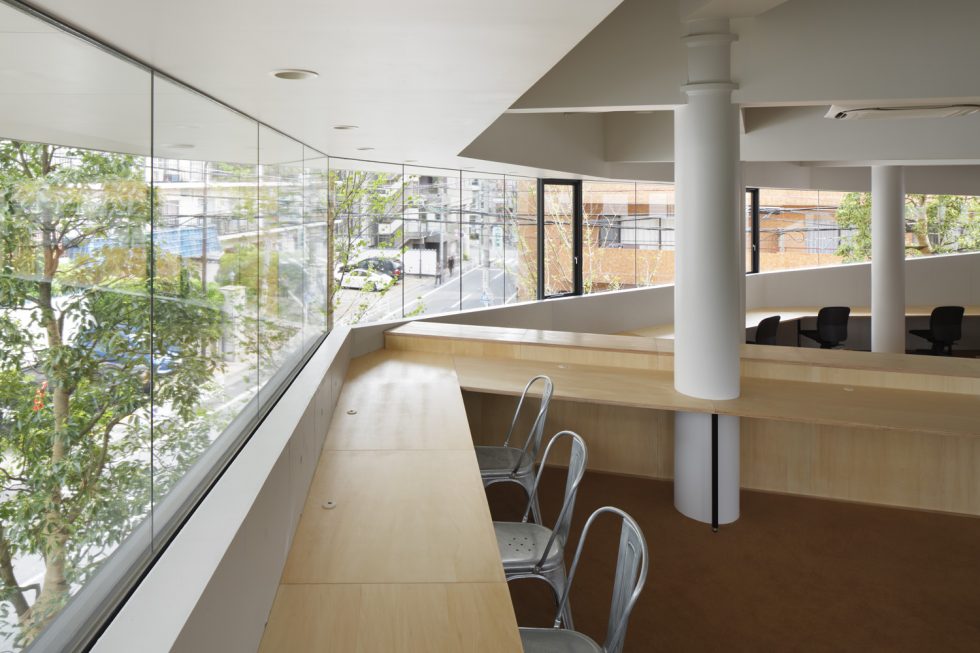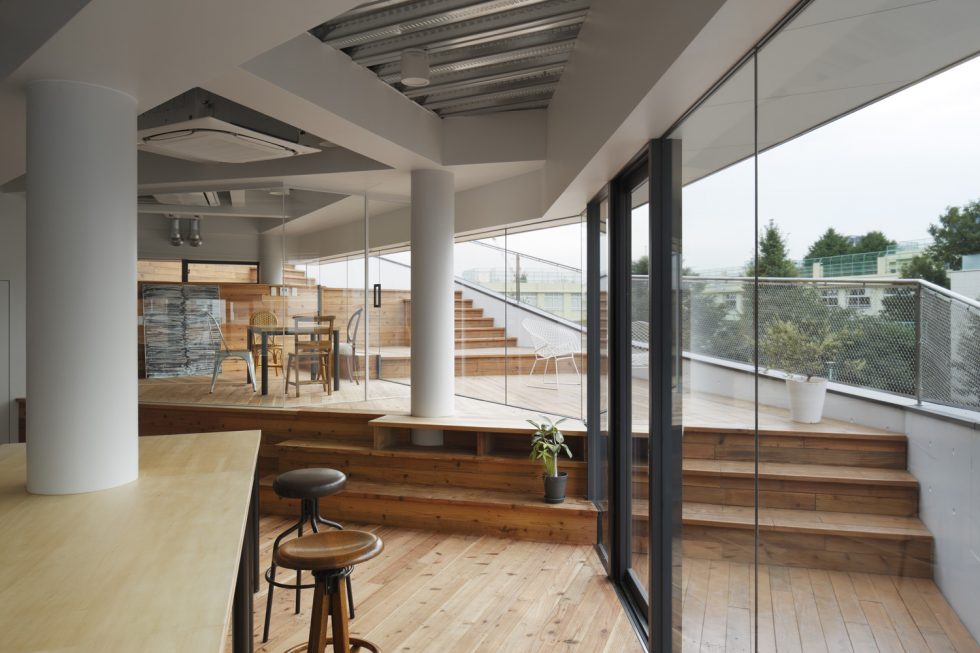 Skip floors allow you to expand and contract the programs within the overall space. Sometimes, the gallery and cafe are used together, and at other times the cafe and office merge, creating unexpected collaborations and creative use of space. The unobstructed line of sight along the steps should gently connect adjacent spaces, and in the home office, should stimulate greetings, discussions and exchanges between designers. This building serves as a cyclone, creating an updraft like a vortex, evoking interactions and connections between various people.
Completion

2014. 09
Principal use

Soho,Gallaly,Cafe,Residence
Structure

RC + S
Structure Desgin

ARUP JAPAN
Constructor

MATSUSHITA INDUSTRY
Site area

556㎡
Total floor area

534㎡
Building site
Team

Atsushi Ikawa [former staff], Tsuyoshi Nakamoto [former staff], Hiroki Nakamichi [former staff]