Netting Glass Lounge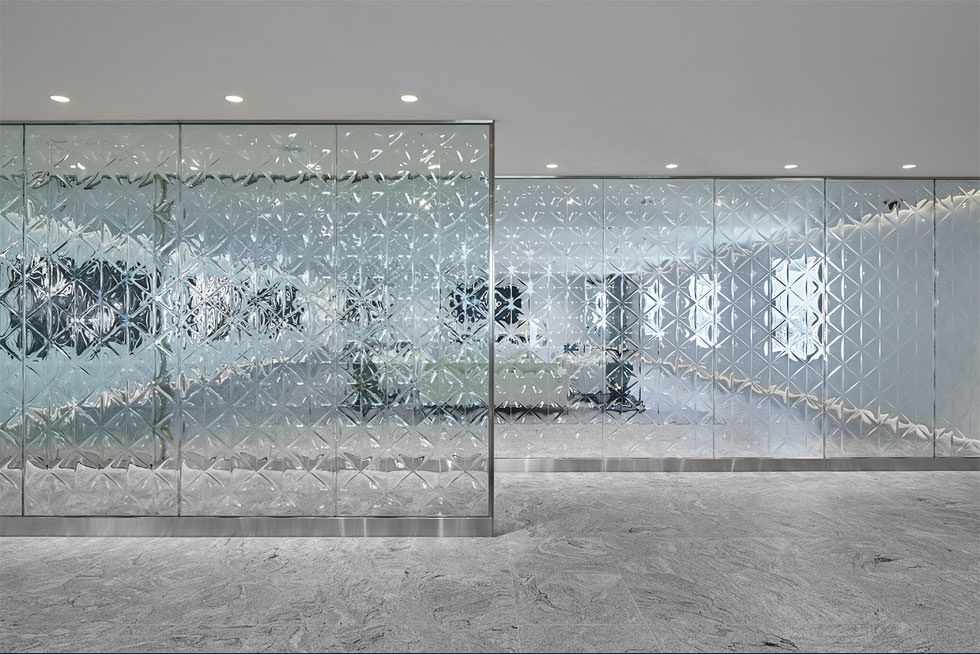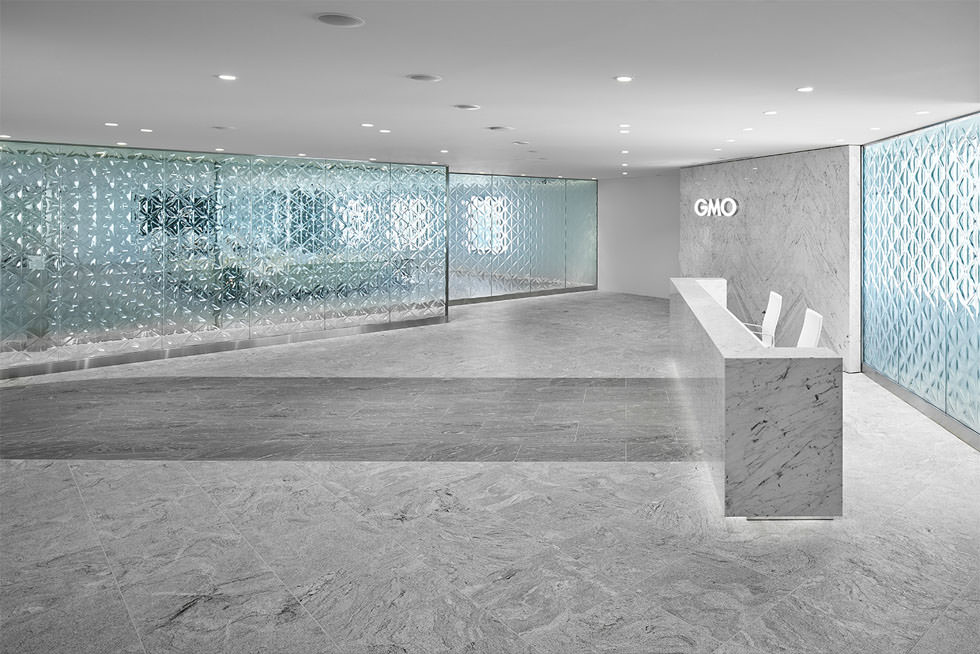 This is an approximately 1,200 ㎡ VIP lounge on the floor exclusively for the directors of an internet company. The company has literally supported IT space from the dawn of the internet era and held a commanding share of the IT infrastructure such as domains, rental servers, settlement, and security.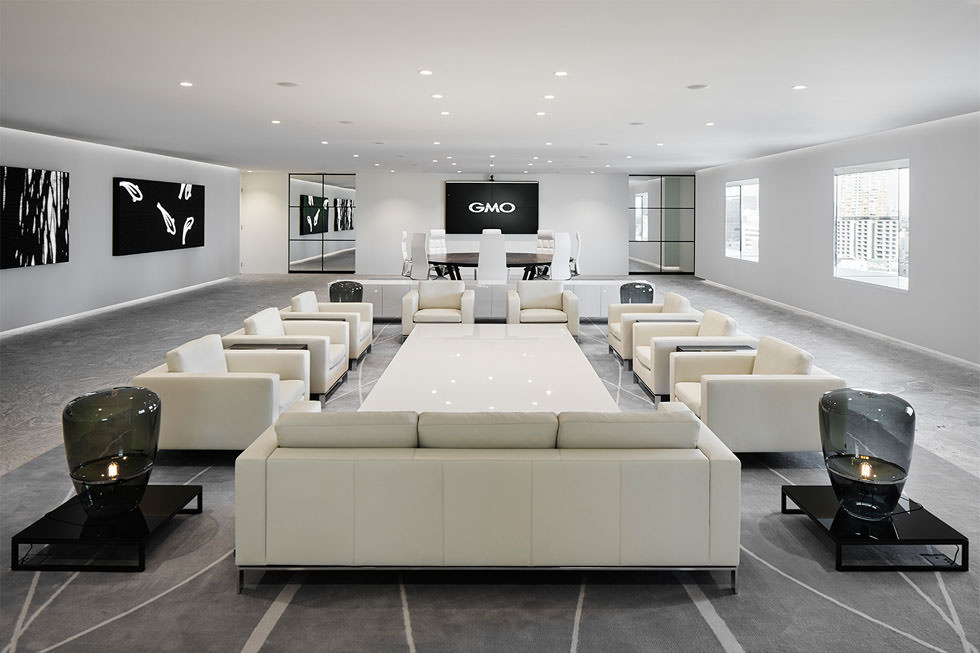 The corporate group currently comprises 100+ companies that are tightly bonded under the vision of "Ryozanpaku Management." Ryozanpaku is a geographical name in the classical Chinese novel, Water Margin where 108 bold and ambitious heroes assembled. The management style aims to form an organization where highly ambitious and capable IT venture companies can fully exert their individual strengths while creating synergy, rather than one strong pyramid structure.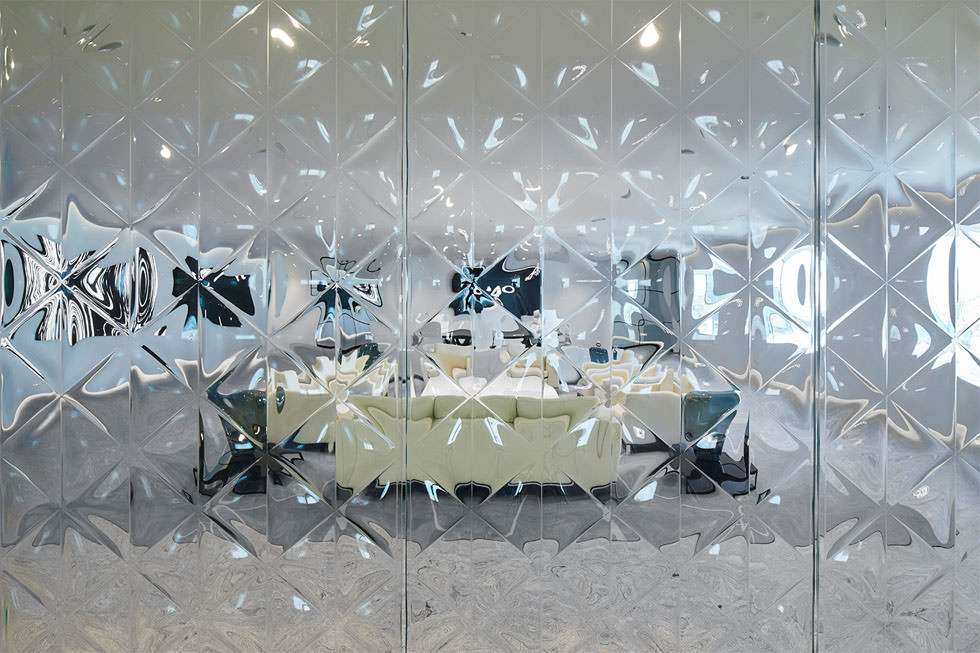 The company is itself an invisible infrastructure that controls privacy and security of cyberspace by dividing domains by layers and filters. Therefore, as to symbolize such infrastructure, we turned fragile glass into a three-dimensional rigid structure that creates complex optical refraction flexibly controlling the privacy and security of the space.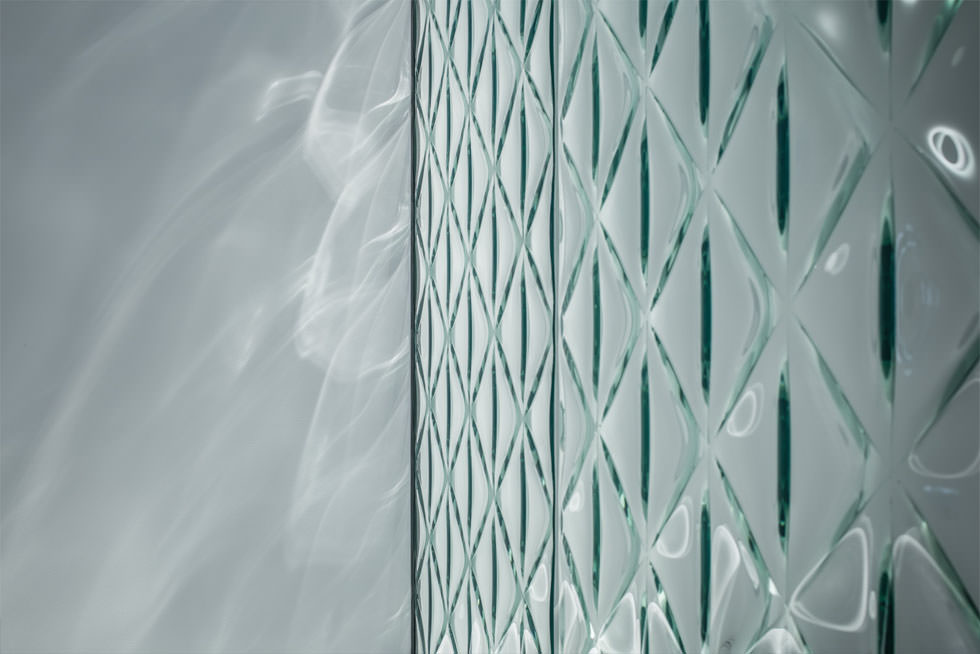 The three-dimensional glass is divided into "domains" by mesh lines, and like the matchbook stone wall in the reception area, represents the vision of Ryozanpaku Management through the countless parallel and overlapping pyramids. The space deepens the understanding of the corporate business itself while uniting one another.
Completion

2016.12
Principal use

Lounge
Total floor area

1,213㎡
Building site

Tokyo
Contractor

inter office
Team

Takeshi Ito [former staff]