House C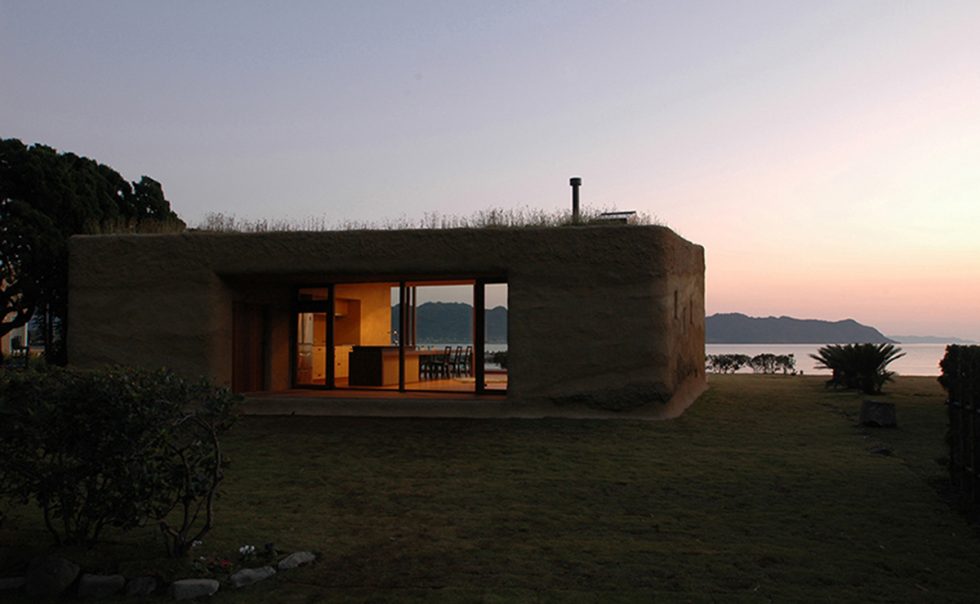 A weekend house on the Boso Peninsula coast. The site has views of grass fields and high cliffs of exposed strata. The owner, who usually lives in a high-rise condominium in the city, desired to spend the weekends in contact with the land. We therefore proposed to create a house that was continuous with the land, using site soil for the walls and roof.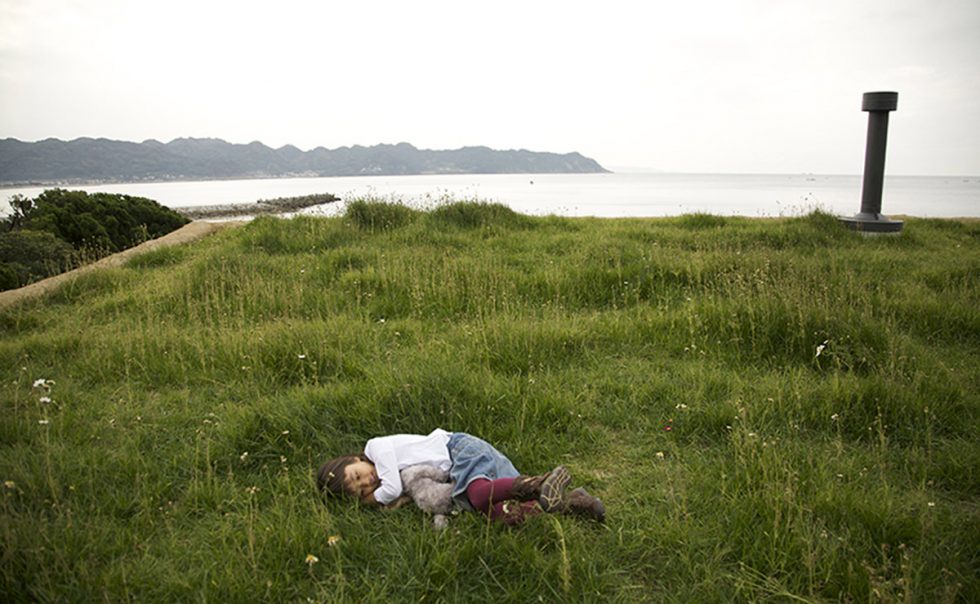 The structure is a reinforced-concrete portal frame, designed to withstand a tsunami while diverting its force. After treating the roof with thermal exterior insulation, we covered it with site soil as a protective finish material. The soil we sewed with grass seed to prevent it from blowing away. By these means, we could hold down costs by eliminating need for roofing materials, and also kept the environmental load low.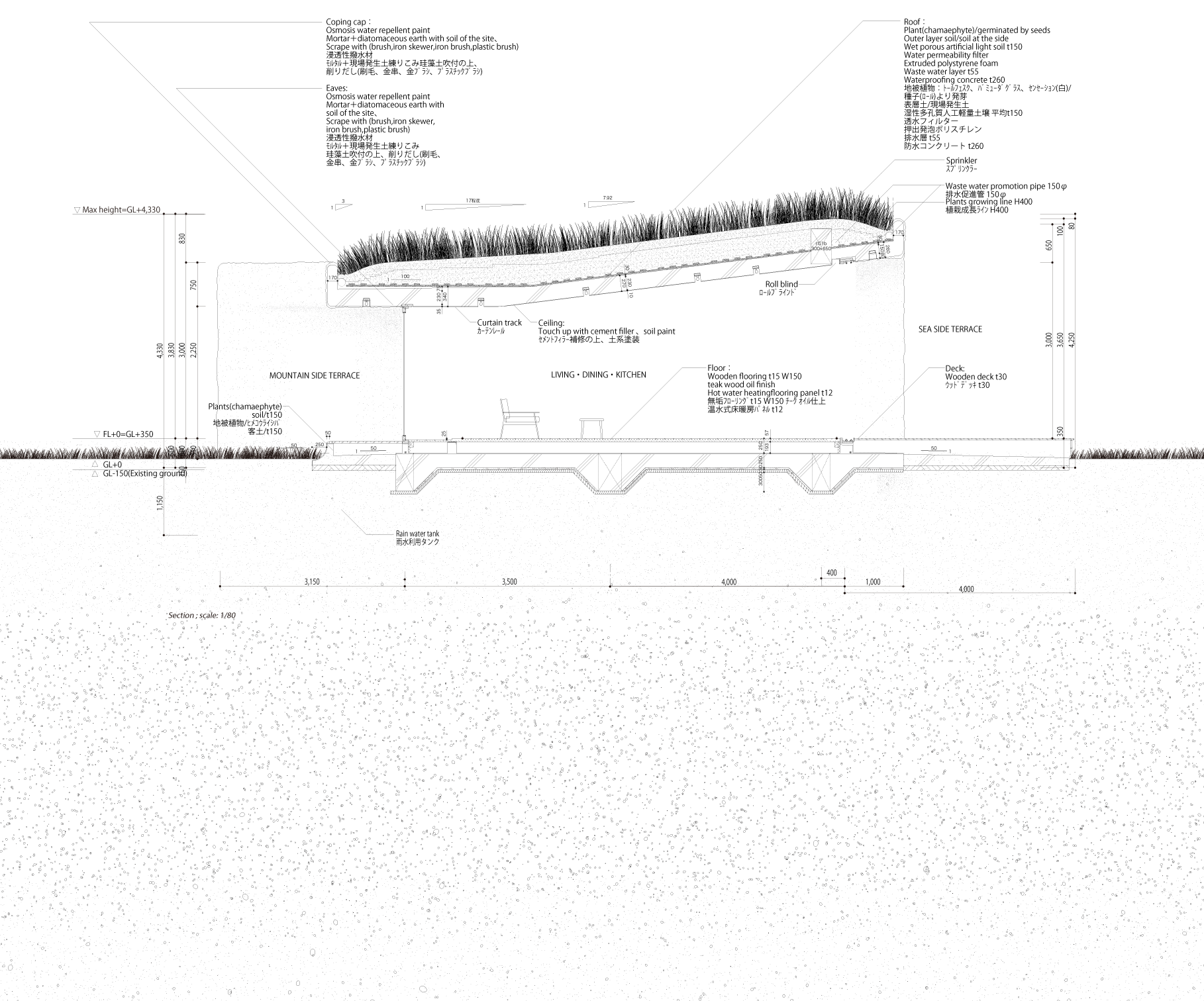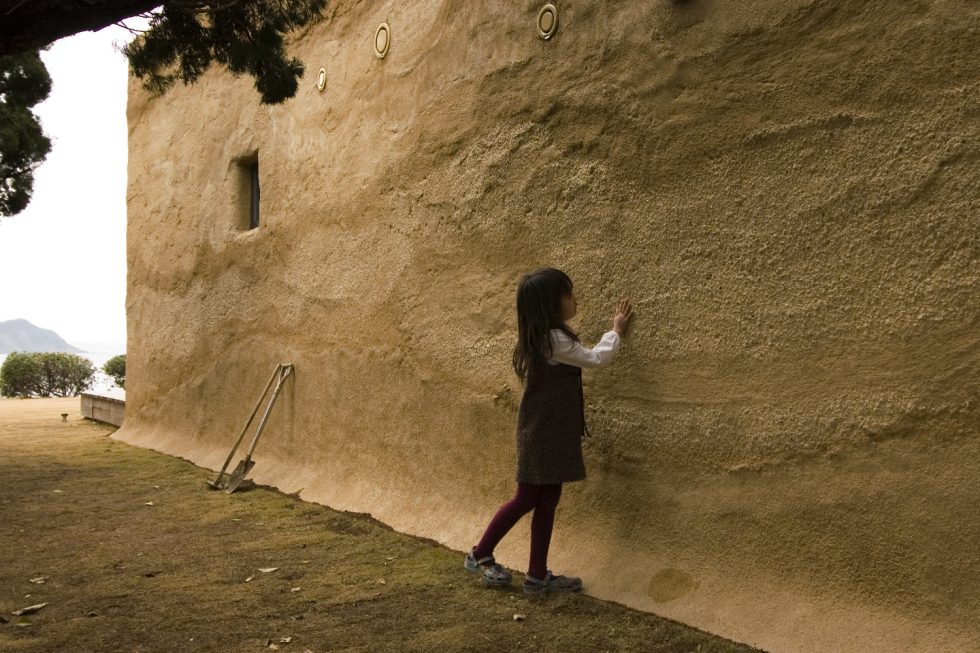 The concrete walls had to be coated to prevent salt damage. We therefore again used soil from the site, mixing it with cement and resin and applying it to maximum 55mm thickness. The residents also took part in finish work, wielding wood trowels, metal brooms, and spatulas to scrape the excess soil off. Because we had previously mixed sand and shells into the soil, something would appear wherever we dug, and this gave to the task the fun of an excavation.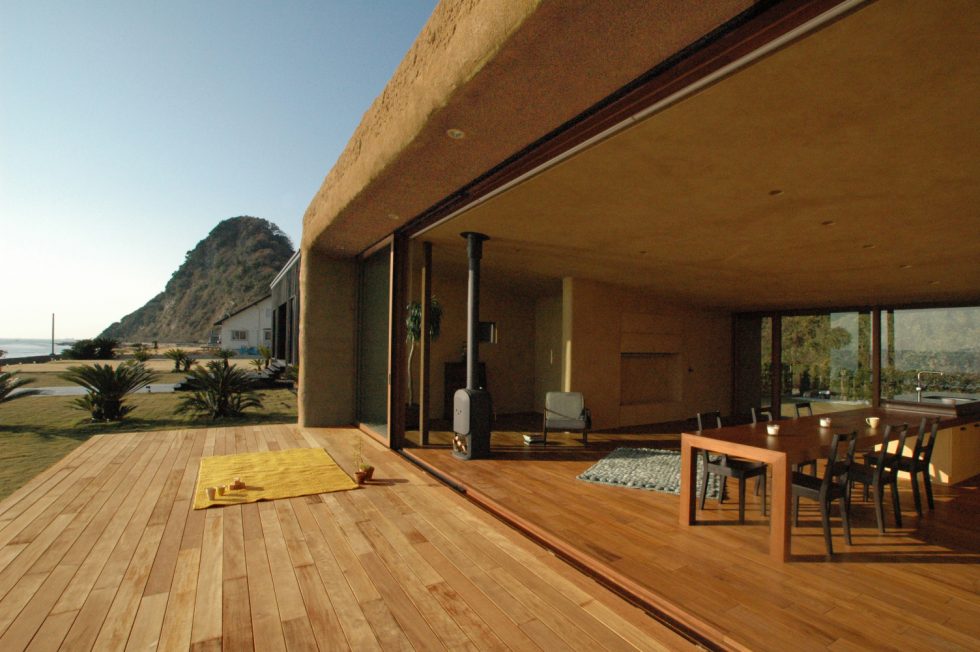 As a result of this process, there were time lags between soil applications, marks left by the scraping, and items appearing from within the soil, all of which gave the wall an appearance like a stratum of earth that had somehow risen up from the ground.The authority to decide the design fell to the handiwork of the residents and carpenters, and to natural elements such as the weather and the land. The house's form and texture emerged in response to the firmness of the soil and the amount of muscle the residents and builders applied to their tools. The color of the walls is a blend of local site soil and additive materials. Plants, then, have decided the outline and color of the roof. The house will continue to transform, through the seasons, as the residents clip the roof and the winds and birds bring new seeds. Such transformations will be chapters in the history of a house that is one of a kind.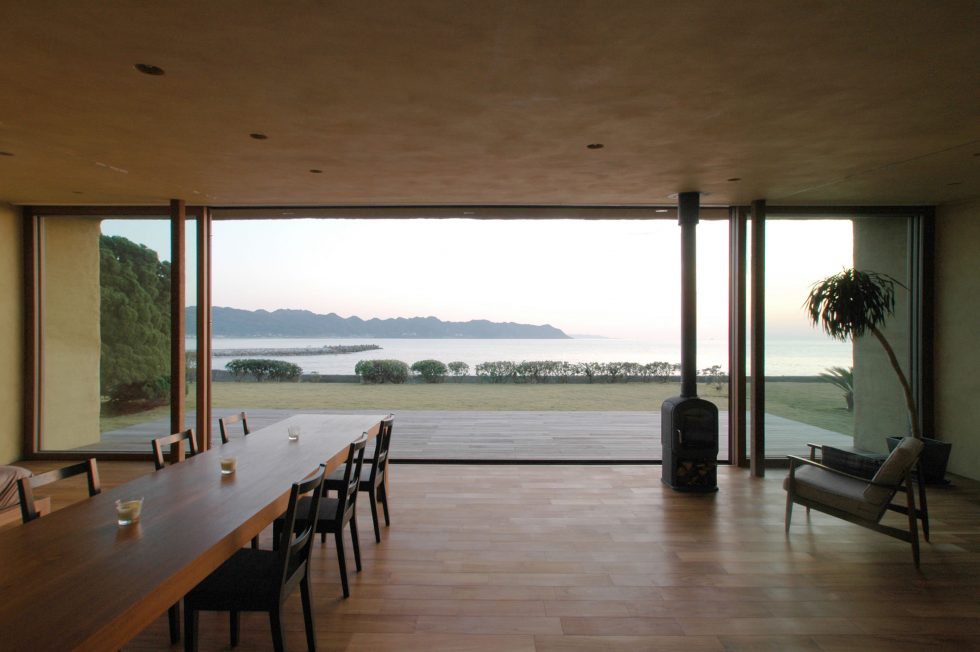 On weekends, the residents will stay here, work in the yard, plant a garden, and see and touch the walls and roof. In this house, their actions in maintaining the yard will become one with their actions in maintaining the house. The longer they live here, the more their hearts and minds will meld with the land.
Completion

2008.09
Principal use

Villa
Structure

Reinforced Concrete
Site area

826㎡
Total floor area

93㎡
Building site

Chiba
Structure design

yAt structural design office
Contractor

Yashiro