Balloon Glass Office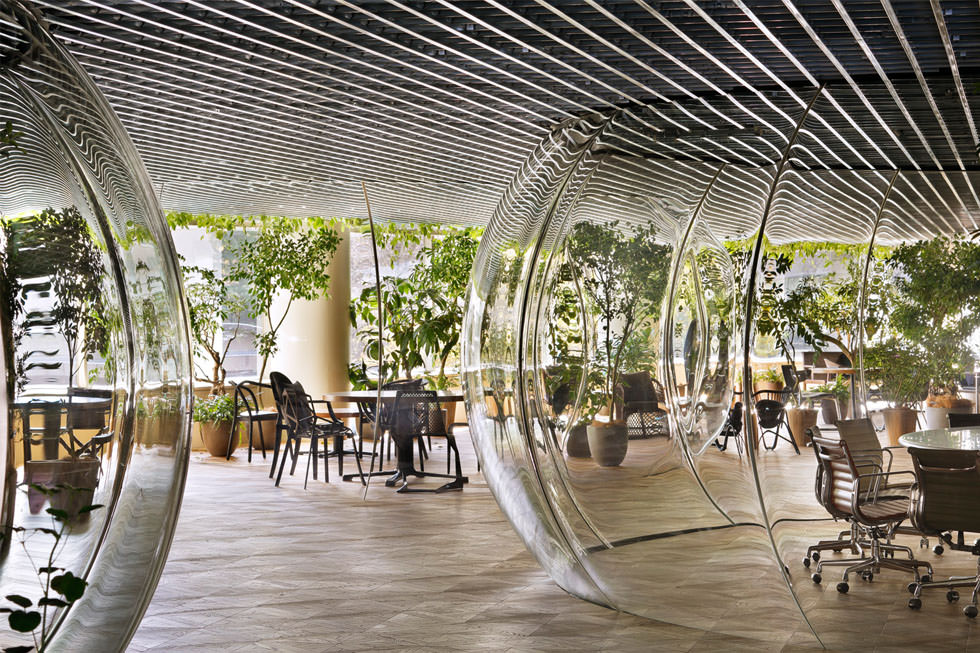 This is a 1,500 square-meter office where the personnel of four group companies specialized in IT business system architecture, gather to work in one space. Because more group companies are expected to participate, hereafter, and because the number of personnel continually varies for each company, we chose a one-room space for maximum flexibility. The four companies' personnel, while sharing a kitchen, café tables, and small conference rooms, can intermix and communicate, generating an overall sense of integration.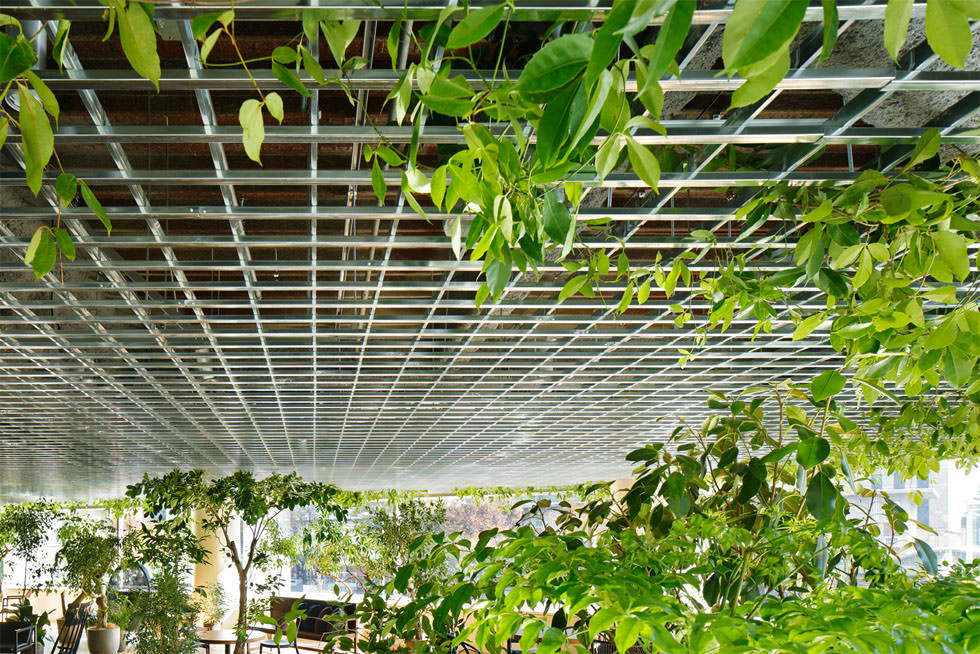 Spatial architecture in IT is never complete. It continually undergoes improvement work.To this end, for greater solidity, we gave greater than usual density and precision to the joinery of the LGS (light gauge steel) construction supporting the walls and ceiling. We also left the construction exposed to express the corporate spirit and reliability of "companies that underpin space."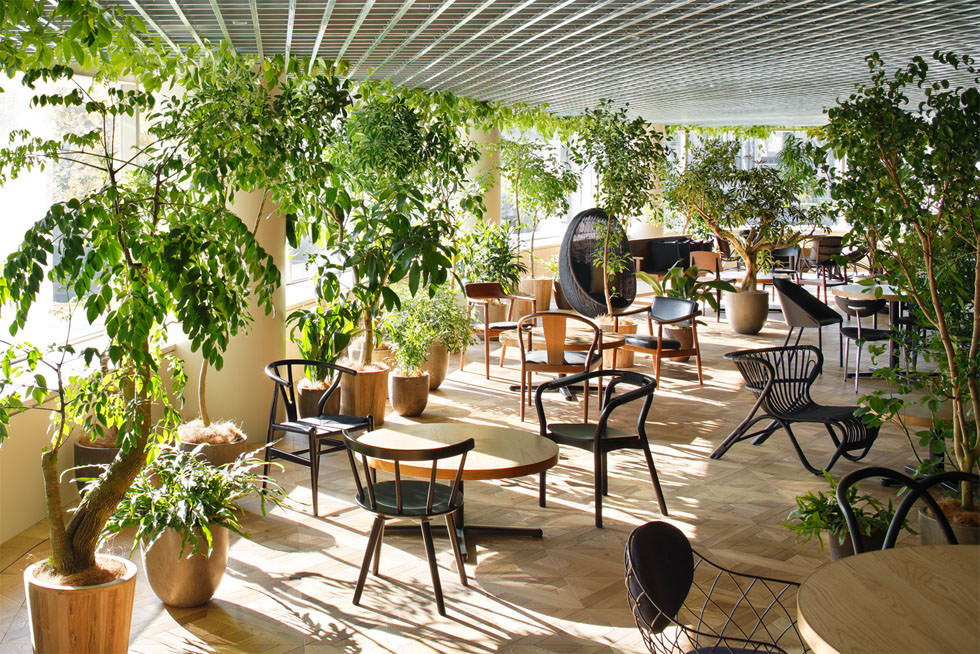 Designers working in the office's spaces can trail green ivy across the LGS ceiling and hang objects from it, and otherwise create what is for them, a comfortable space. The aim was to promote a mood of creativity with spaces that appear as if still under construction.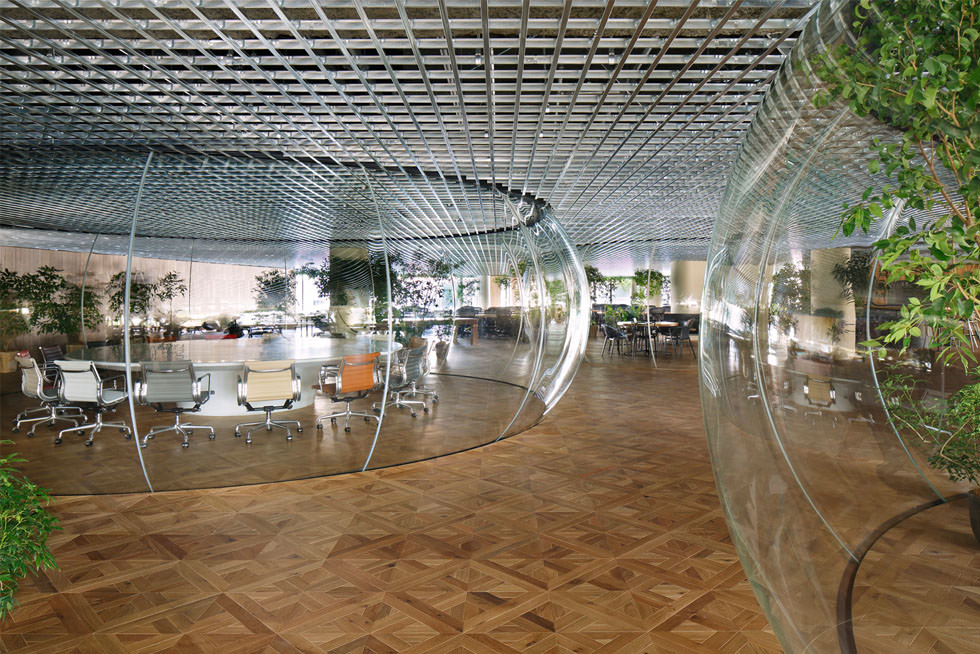 So as not to impede visibility in the overall space, we housed the large conference room in a transparent glass membrane. The glass was produced using three-dimensional heat-shaping technology, by artisans who produce windshields for Shinkansen high-speed train cockpits. The resulting conference room has a lively mood, as if the heat of the discussion were inflating the room, balloon-like.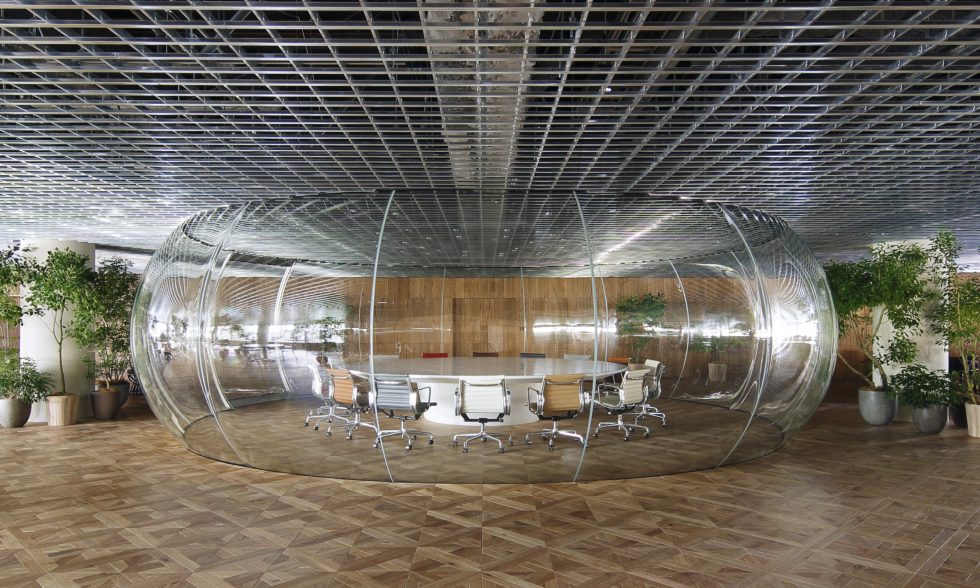 The round, 4m-diameter table seating 16 people, like the round table of King Arthur's knights, grants equal status to all personnel present. By giving the table a slight 8mm gradient toward its center, moreover, those attending naturally bend forward as they sit, a posture that motivates them to participate actively in the discussion. We have created an office where the personnel of the group companies can take pride in their work and gather together to unite their strengths.
Completion

2015.12
Principal use

Office
Total floor area

1,680㎡
Building site

Tokyo
Contractor

D.BRAIN
Glass production

ASAHI BUILDING-WALL
Team

Ataru Shio [former staff], Masahiro Ohide [former staff]
Silver Prize, Japan Commercial Environmental Design Association JCD DESIGN AWARD 2016