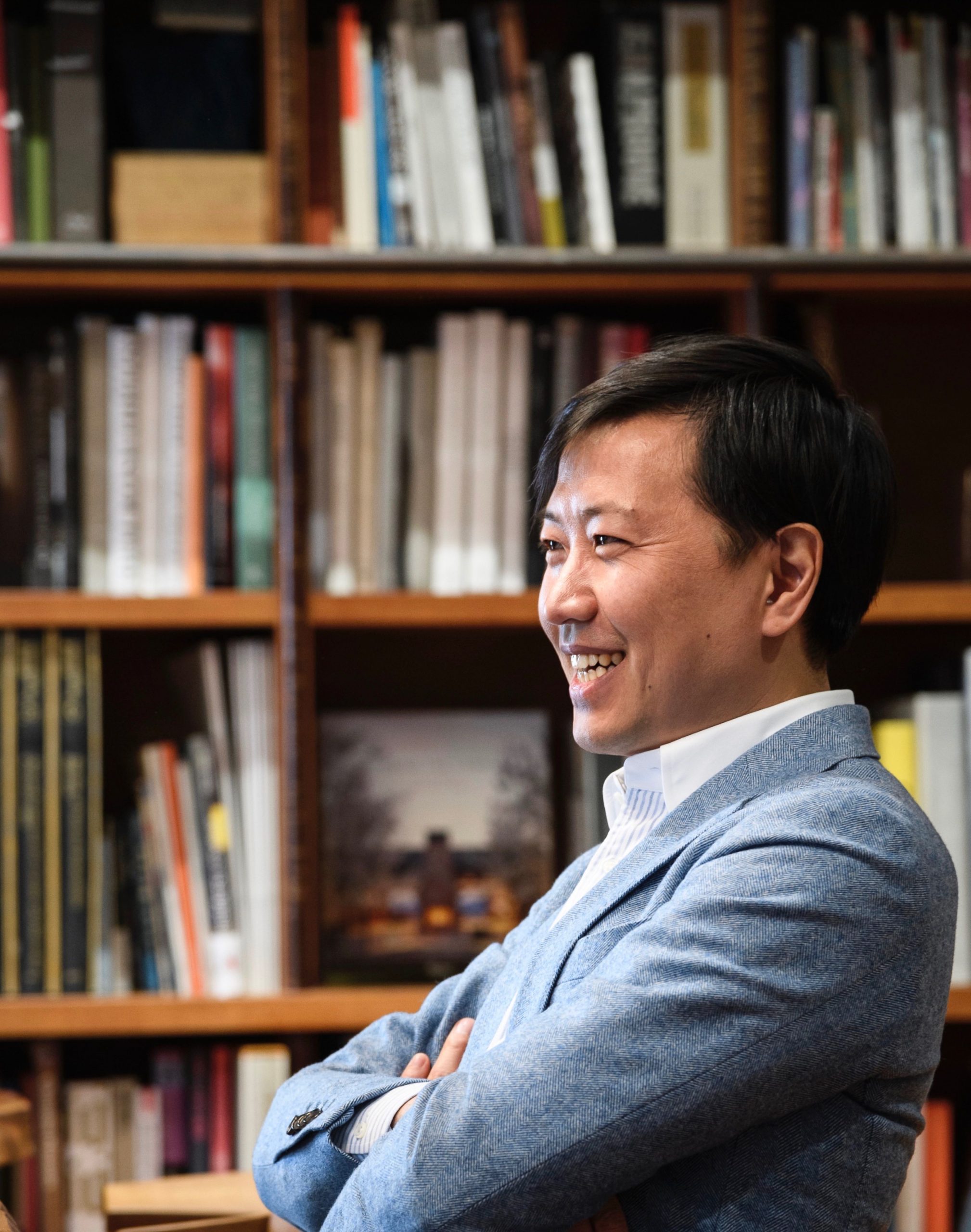 Hiroshi Nakamura
Hiroshi Nakamura, born in 1974 in Tokyo and spent his childhood in Kamakura and Kanazawa, completed his master's degree in architecture at the Graduate School of Science and Technology, Meiji University in 1999. After graduation, he joined Kengo Kuma & Associates before establishing Hiroshi Nakamura & NAP, in 2002. In addition to being a Guest Professor at the Faculty of Science and Technology, Meiji University, he is also the representative of NAP Consultant, NAP International, and NAP Design Works, dealing with a wide range of fields from urban development to furniture.
His philosophy is to create an organic relationship between architecture, nature, and the human body through "microscopic design" that draws on natural phenomena, human behavior, and emotions. Furthermore, he aims to create "architecture that can only be found there" by working in harmony with the region's history, culture, industry, materials, and other unique characteristics. In recent years, he has found the essence of his design philosophy in traditional Japanese architecture and garden culture and is actively engaged in their reconstruction.
AIJ Prize 2021 Architectural Design Division
The Japan Institute of Architects Award/ JIA Award Excellent Architecture
JIA Sustainable Architecture Award, Grand Prize
Japan Federation of Architects & Building Engineers Associations Architectural Work Awards Grand Prize
AIJ Selected Architectural Designs 2015
AIJ Selected Architectural Designs Young Architects Award 2014
JIA Sustainable Architecture Award, Best Award
BCS Prize
JAAF Award Nichijiren Kenchikusho
JIA Young Architects Award
Yoshioka Award
JCD Design Award, Grand Prize
KUKAN DESIGN AWARD KUKAN OF THE YEAR/Nikkei Inc Award
KUKAN DESIGN AWARD 2022 Sustainable Space of the Year
GOOD DESIGN AWARD, Gold Prize
13th Modern Lining Award
ARCASIA Awards for Architecture 2016, Building of the Year
LEAF AWARDS 2015, Overall Winner
WAN Sustainable Buildings of the Year, Winner
ar+d Awards, First Prize
ar+d Awards for Emerging Architecture, etc.
BBC Netflix The World's Most Extraordinary Homes 'Japan'
NHK World DesignTolks+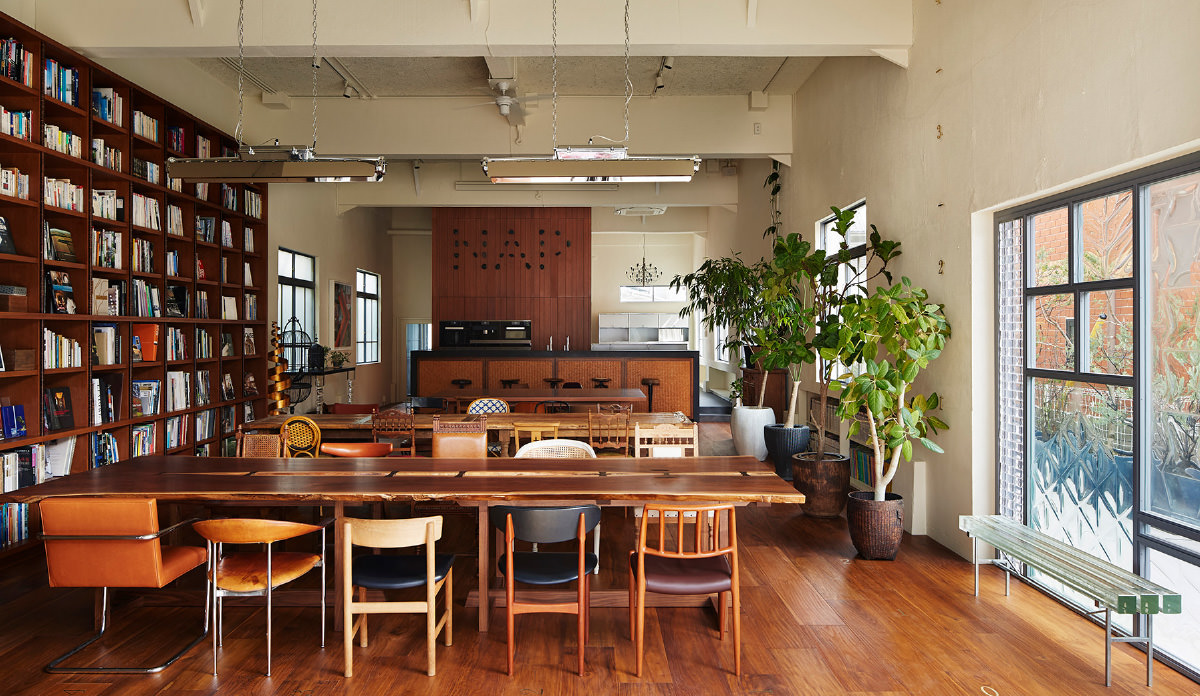 Hiroshi Nakamura & NAP
Foundation

November 25, 2002
Legally Foundation

July 28, 2003
Capital

JPY 10million
Settlement Term

April
Employees

40
Business Description

Design and supervision of architecture
Regional (urban) planning and site planning
Strategic drafting and consulting service about products / areas / environments / facilities
Education / Lecture / Publishing business of architecture and urban design
Industrial design
All other subsidiary business
Group Companies

NAP ARCHITECTURAL CONSULTING
NAP INTERNATIONAL
NAP DESIGN WORKS
Register

Architects and Engineers Liability Insurance
First - class registered architect office / Tokyo No.50416
Member Organization

Architectural Institute of Japan (AIJ) No.0629066
The Japan Institute of Architects (JIA) No.0801704
Tokyo Society of Architects and Building Engineer No.2030290
Japan Commercial Environmental Design Association(JCD) No.1426
Qualified Invoicing Business Registration Numbers

Hiroshi Nakamura & NAP T3010902022030
NAP ARCHITECTURAL CONSULTING T2010901037286
NAP INTERNATIONAL T1010901038707
NAP DESIGN WORKS T9010401136739
Members
Soichiro Takai

Senior Director

Soichiro Takai

Senior Director

Bio

Born in 1973 in Shizuoka. Graduated from the Department of Architectural Engineering, College of Industrial Engineering, Nihon University. Joined NAP in 2017 after working on educational facilities, museums, golf course facilities, etc. in his previous positions. He has been an executive officer/senior director since 2018. He is mainly in charge of large-scale properties such as public properties, redevelopment projects, and commercial facilities while providing overall management.

Naoko Sumitani

Director

Bio

Born in 1977 in Tokyo. Completed master's degree in Architecture, Graduate School of Science and Technology, Nihon University. Joined NAP in 2007 after working on educational facilities and housing complexes in her previous positions. She is mainly in charge of stores and private residences.


Works

GRAZ, Cockpit in wild plants, coconca, Ohori Kindergarten & After School, Laboratory Under The Crop Field, My-riad of Optical Glass Bricks, House C, House H in Uehara


Hirotoshi Koizumi

Director

Hirotoshi Koizumi

Director

Bio

Born in 1983 in Yamagata. Graduated from Department of Design, College of Art, Nihon University. Joined NAP in 2008 after working on villa housing and urban development etc. in his previous positions. He is mainly in charge of large-scale housing.


Works

TOKYU PLAZA OMOTESANDO HARAJUKU, GRAZ, Secret Garden, Lavahenge in Hawaiʻi Island, M Project


Masaki Hirakawa

Director

Bio

Born in 1982 in Kanagawa. Graduated from Department of Architecture, Faculty of Fine Arts, Tokyo University of the Arts. Joined NAP in 2013. He is in charge of projects of various scales, structures, and uses.

Works

Radiator House, TAKASHIMAYA ROSEHALL, Kamikatsu Zero Waste Center, Kasuien, Tree Hut on Volcano, The Olympic and Paralympic Village Tokyo 2020, THE CRAFT & RESORT in Taichung, House M in Akiya

Kohei Omori

Director

Bio

Born in 1984 in Hyogo. Completed master's degree in Environmental Architectural Design, AA School. His master's thesis was 'Potential and Design Process for Reducing Environmental Impact of Underground Office Space'. Joined NAP in 2014 after working on office buildings, hospitals, and logistics facilities in his previous positions. He is mainly in charge of overseas projects.

Works

Kamikatz Public House, Lath House, St. Mary's Cathedral in Manila, O Resort in Niseko, House K in Israel, Osaka Project

Tomohiko Kimura

Director

Bio

Born in 1984 in Kanagawa. Completed master's degree in Architecture, Graduate School of Science and Technology, Meiji University. Joined NAP in 2009. He is mainly in charge of commercial facilities, residences, and villas.

Works

Tokyo International Airport Terminal 1 Renewal, Tokyo International Airport Terminal 2 Extension & Observation Deck, TOKYU PLAZA OMOTESANDO HARAJUKU, Hayama Cave, Logs on the Dune, Nesting in forest, House of Flowerbed, Office E, House N, Guesthouse K

Sadaharu Aoto

Director

Bio

Born in 1991 in Shimane. Completed master's degree in Architecture, Department of Systems Engineering, Graduate School of Systems Engineering, Kinki University. His master's design was 'Vessels of Events: New Ways of Living Created by "Margins"'. Joined NAP in 2016.

Works

Hoshino Resorts KAI Poroto, Ueno Toshogu Shrine Juyosho & Meditation Pavilion, Lavehenge in Hawaiʻi Island, House on the hill of Mt. Hanare

Shohei Hatori

Senior Architect

Shohei Hatori

Senior Architect

Bio

Born in 1990 in Kanagawa. Graduated from the Department of Architecture, Faculty of Engineering, Tokyo City University. Joined NAP in 2016 after working on private residences in his previous positions.

Works

Secret Garden, Office T in Toranomon, K Bridal Hotel in Karuizawa, House N in Oyama

Kenji Sakurai

Senior Architect

Kenji Sakurai

Senior Architect

Bio

Born in 1986 in Saitama. Completed master's degree in Construction Engineering, Graduate School of Engineering, Shibaura Institute of Technology. His master's thesis was 'Research on Advanced Space Utilization and Communities'. Joined NAP in 2016 after working on detached houses, apartment buildings, and medical facilities in his previous positions. He is mainly in charge of public buildings, commercial buildings, and residential buildings.

Works

Koge Town Sports Hall, Oike Park Tree House

Yusuke Nishimura

Senior Architect

Yusuke Nishimura

Senior Architect

Bio

Born in 1985 in Hyogo. Completed master's degree in Architecture, University of Kent. He is a holder of ARB [Architects Registration Board] and a member of the Royal Institute of British Architects and the American Institute of Architects. Joined NAP in 2022 after working on residential urban planning and skyscrapers in his previous positions. He is mainly in charge of overseas projects.

Works

House K in Israel

Yuta Kato

Senior Architect

Yuta Kato

Senior Architect

Bio

Born in 1992 in Chiba. Completed master's degree in Architectural Engineering, Graduate School of Industrial Engineering, Nihon University. Joined NAP in 2017.

Works

Laboratory Under The Crop Field, My-riad of Optical Glass Bricks, House U in Kenko

Takumi Shido

Senior Architect

Takumi Shido

Senior Architect

Bio

Born in 1993 in Tokyo. Completed master's degree in Architecture, Graduate School of Engineering, Kyoto University. Joined NAP in 2018.

Works

Hoshino Resorts KAI Poroto, KURKKU FIELDS Library

Takanori Maita

Senior Architect

Takanori Maita

Senior Architect

Bio

Born in 1993 in Aomori. Graduated from Department of Architecture, College of Science and Technology, Nihon University. Joined NAP in 2018.

Works

Care house of the Wind Chimneys, Noh Stage Building in Minami-Aoyama, Roadside Station in Tateyama

Yang Liu

Senior Architect

Yang Liu

Senior Architect

Bio

Born in 1991 in China. Completed master's degree in Architecture and Building Engineering, Graduate School of Science and Engineering, Chiba University. His master's thesis was on 'Rammed earth'. Joined NAP in 2019.

Works

Sayama Lakeside Cemetery Woodland Burial, THE CRAFT & RESORT in Taichung, House M in Akiya

Naoyuki Kan

Senior Architect

Naoyuki Kan

Senior Architect

Bio

Born in 1990 in Ehime. Completed master's degree in Architecture, Graduate School of Engineering, Chiba University. His master's thesis was 'Proposal for a Village Living with Storks Built on the Maruyama River Watershed: Based on the causal relationship between the influx of modernism and the various problems faced by Toyooka City, Hyogo Prefecture'. Joined NAP in 2022 after working on stores, offices and museums in his previous positions.

Works

K Bridal Hotel in Karuizawa, K Hotel in Choshi

Yuta Oi

Chief Architect

Bio

Born in 1988 in Kanagawa. Completed master's degree in Architecture, Graduate School of Tokyo City University. His master's thesis was 'Theravada Buddhist Temple for the Revitalization of Agricultural Land in Thailand: Rewriting Space Based on Bangkok Slum Research'. Joined NAP in 2023 after working on private residences, galleries and interiors in his previous positions.

Takahito Haneda

Chief Architect

Takahito Haneda

Chief Architect

Bio

Born in 1993 in Hokkaido. Completed master's degree in Engineering, Hokkaido University. His master's thesis was 'Conceptual Framework at the Design Stage as Seen in the Sketch by Architect Tatsuhiko Kuramoto'. Joined NAP in 2019.

Works

Bella Vista SPA & MARINA ONOMICHI Forest Villa, House of the Sacred Rock, Kasuien, Koge Town Sports Hall, Oike Park Tree House

Aki Nishida

Chief Architect

Aki Nishida

Chief Architect

Bio

Born in 1993 in in Fukuoka. Completed master's degree in Architecture, The Glasgow School of Art. Her master's thesis was 'SUBSTANCE OF ABSENCE'. Joined NAP in 2020.



Works

Minami Yoshitomi After School Children's Club, In the Corners of this House, O Resort in Niseko

Yi Lok Ivy, Ip

Chief Architect

Yi Lok Ivy, Ip

Chief Architect

Bio

Born in 1991 in Hong Kong. Completed master's degree in Architecture, The Chinese University of Hong Kong. Her master's thesis was 'An Immediate and Mobile Theatre: Experiment as Part of the Establishment'. Joined NAP in 2019.

Works

St. Mary's Cathedral in Manila, O Resort in Niseko, House K in Israel, Osaka Project

Makoto Ochi

Chief Architect

Makoto Ochi

Chief Architect

Bio

Born in 1995 in Nara. Completed master's degree in Architecture, Graduate School of Engineering, Kobe University. His master's design was 'Design of a Mixed-Use Building'. Joined NAP in 2020.

Works

Bella Vista SPA & MARINA ONOMICHI Forest Villa, Ueno Toshogu Shrine Juyosho & Meditation Pavilion

Yuta Yamamoto

Architect

Bio

Born in 1996 in Tokyo. Completed master's degree in Architecture, Faculty of Science and Engineering, Waseda University. His master's design was 'An Experiment in Spatializing Darkness as Experience'. Joined NAP in 2021.

Works

House I in Minami-Azabu, Office T in Toranomon, K Hotel in Hakone

Ayao Iwaki

Architect

Bio

Born in 1997 in Tokyo. Completed master's degree at Graduate School of Japan Women's University. Her master's thesis project was 'Nomadic Universitas: Construction of University Space Through a Chain of Places and Experiences'. Joined NAP in 2021.

Works

House N

Ayami Hisa

Architect

Bio

Born in 1996 in Tokyo. Completed master's degree in Architecture, Graduate School of Engineering, Tokyo University of Science. Her master's thesis was 'A Proposal for a Waterside Space Using Various Light Environments: Through an analysis of light environments in Alvaro Siza's public architecture'. Joined NAP in 2021.

Works

House T in Minami-Azabu, KURKKU FIELDS Library, K Hotel in Hakone

Tomohisa Kawase

Architect

Tomohisa Kawase

Architect

Bio

Born in 1995 in Aichi. Completed master's degree in Architecture, Graduate School of Engineering, The University of Tokyo. His master's thesis was 'Texture Design Method on The Surface of Architecture'. Joined NAP in 2021.

Works

Roadside Station in Tateyama, House S in Sakura-Shinmachi

Ten Hyakutake

Architect

Bio

Born in 1995 in Kanagawa. Graduated from the Department of Architecture, School of Creative Science and Engineering, Waseda University, and completed master's degree at Y-GSA, Yokohama National University. Joined NAP in 2021.

Works

K Hotel in Choshi, M Project

Yuka Tokuno

Architect

Bio

Born in 1997 in Tokyo. Completed master's degree in Creative Engineering, Graduate School of Interdisciplinary Science and Engineering, Chiba University. His master's thesis was 'The Influence of Architectural Space on the Placement of Truant Children: A Study Based on a Survey of Free Schools and Educational Support Centers'. Joined NAP in 2022.

Works

New Fukuoka Building Hotel

Hiroki Kiyoto

Architect

Bio

Born in 1996 in Kagawa. Completed master's degree in Architecture, School of Environment and Society, Tokyo Institute of Technology. His master's thesis was 'Spatial Practice of Clubs Involved in Food Production and Distribution'. Joined NAP in 2022.

Works

Roadside Station in Tateyama

Hiroshi Ohara

Architect

Bio

Born in 1998 in Tokyo. Graduated from Faculty of Policy Management, Keio University. Joined NAP in 2022. He is mainly in charge of large-scale residences and villas.



Works

Secret Garden, Lavahenge in Hawaiʻi Island

Issui Shioura

Architect

Bio

Born in 1993 in Tokyo. Completed master's degree at The Bartlett School of Architecture, UCL (University College London). His master's thesis was 'Ephemeral Preservation - Transient Inheritance: Research on disaster culture through the traditional Japanese aesthetics and the practice of Inheritance rituals by Pop-Up Architecture'. Joined NAP in 2022 after working on mobile houses, installations, and urban planning production in his previous positions.

Works

Osaka Project

Sawako Otsubo

Architect

Bio

Born in 1998 in Hokkaido. Graduated from Dep. of Housing and Architecture, Faculty of Human Sciences and Design, Japan Women's University. Her graduation design was 'Third Daiba-Museum of Remains and Art-'. Joined NAP in 2023.

Works

House N, Guesthouse K

Masato Takeuchi

Architect

Masato Takeuchi

Architect

Bio

Born in 1998 in Kanagawa. Completed master's degree in Architecture, Faculty of Science and Engineering, Waseda University. His master's design was 'Urban Intersections - An Experiment to the Altruistic Situation in Jakarta, Indonesia'. Joined NAP in 2023.

Works

House on the hill of Mt. Hanare

Hoh Gun Choi

Architect

Bio

Born in 1996 in South Korea. Completed master's degree in The Bartlett School of Architecture, UCL.
His master's thesis was 'The Yokais of Disaster'. Joined NAP in 2023.

Hayato Kotake

Architect

Bio

Born in 1998 in Tokyo. Completed master's degree in Architecture and Architectural Engineering Course, Graduate School of Science and Technology, Shibaura Institute of Technology. His master's thesis was 'Research on the Connection between the Everyday and the Extraordinary'. Joined NAP in 2023.

Works

New Fukuoka Building Hotel

Asako Tsuruta

Public Relations

Asako Tsuruta

Public Relations

Sanae Ito

Public Relations

Sanae Ito

Public Relations

Yumi Miura

Secretary/Receptionist

Yumi Miura

Secretary/Receptionist