Bella Vista SPA & MARINA ONOMICHI THE DECK, LOUNGE & MOSAIC TERRACE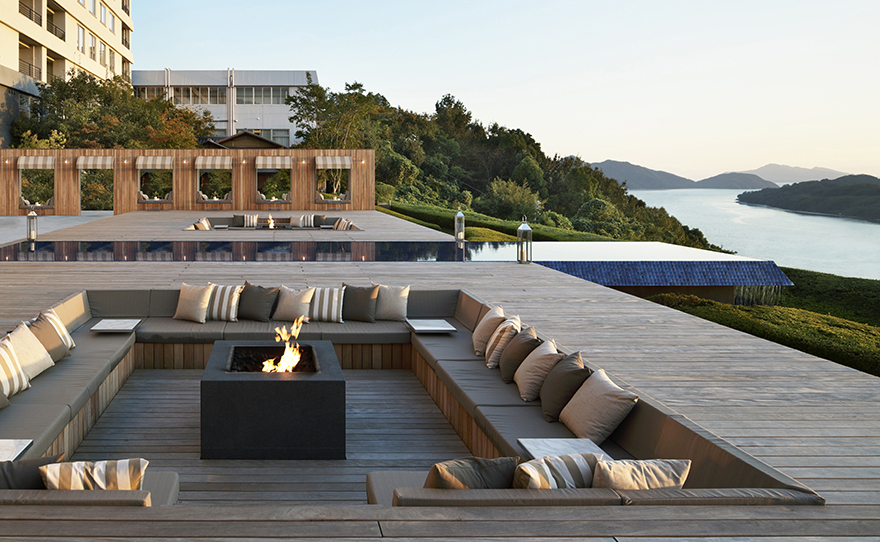 This is the terrace in front of the lounge at the Onomichi resort hotel "Bella Vista". The scenery of the beautiful sparkling sea and the numerous ships coming and going here was so impressive, I could have stayed here all day.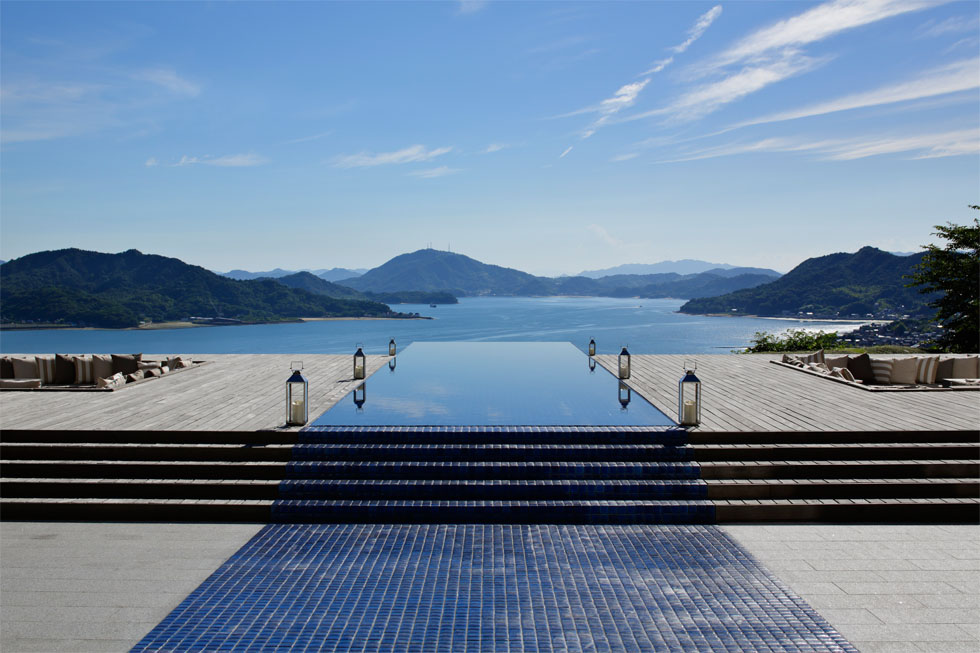 The wood deck was extended to hide the miscellaneous scenery such as the vegetation visible in front of the sea, to emphasize the horizon. By placing the staircase in the foreground, I wanted to create a feeling of notoriety, like on a big stage in front of the sea. In the center, a long basin was set which morphs into the sea, directing the line of sight toward nature and beyond.

Next, in order to create a comfortable staying space, as if to be wrapped even when outside, the centers of the deck on either side were dug into a hearth zone. At night, the sound of water will gently sway under the canopy of the stars, and people will naturally gather together under a warm fire. Walls are provided on both sides to create an enclosed atmosphere.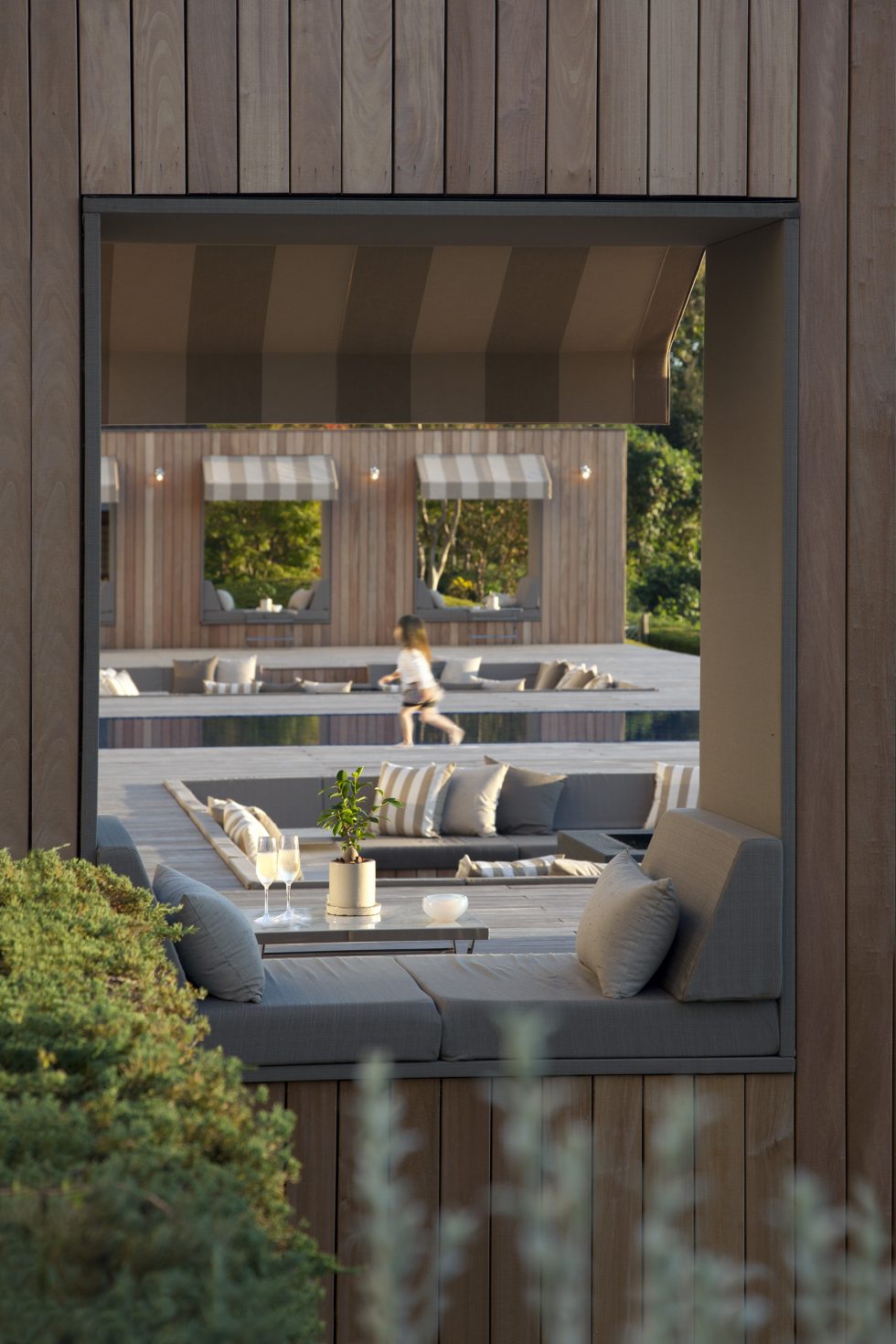 At the same time, I wanted to cherish the sense of openness suiting a resort. I decided to make openings in the wall, resembling a window. Windows are traditionally located at the boundary between
the inner and outer. There is no functional meaning to add a window to a wall susceptible to rain. However, the act of looking at beautiful scenery from the window is one of the most fundamental behaviors people conduct at resort hotels. Here, we thought that a resort-like experience could be born by opening a window in a way unique to the contemporary.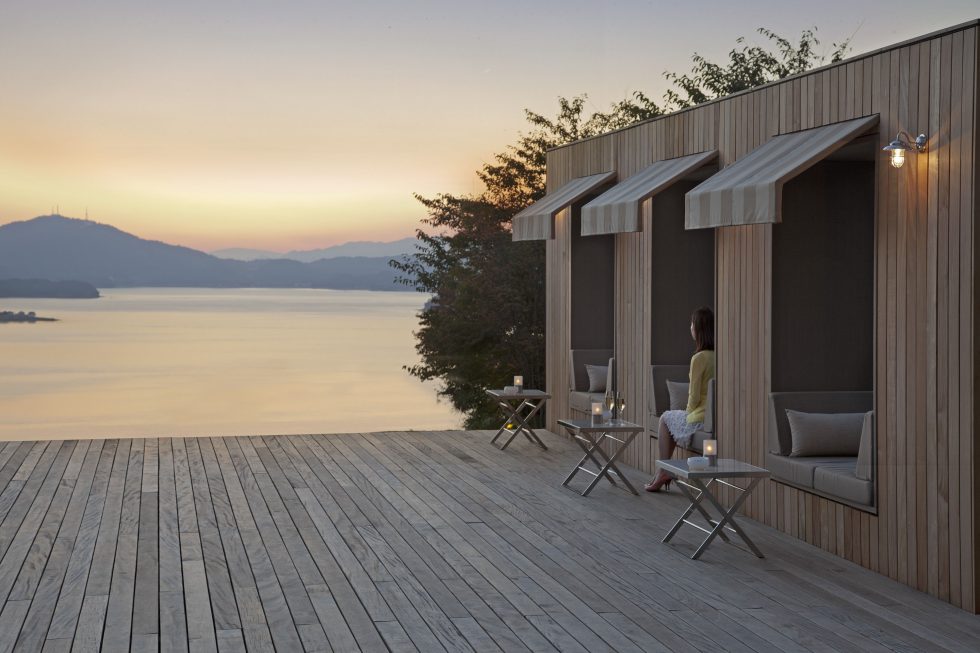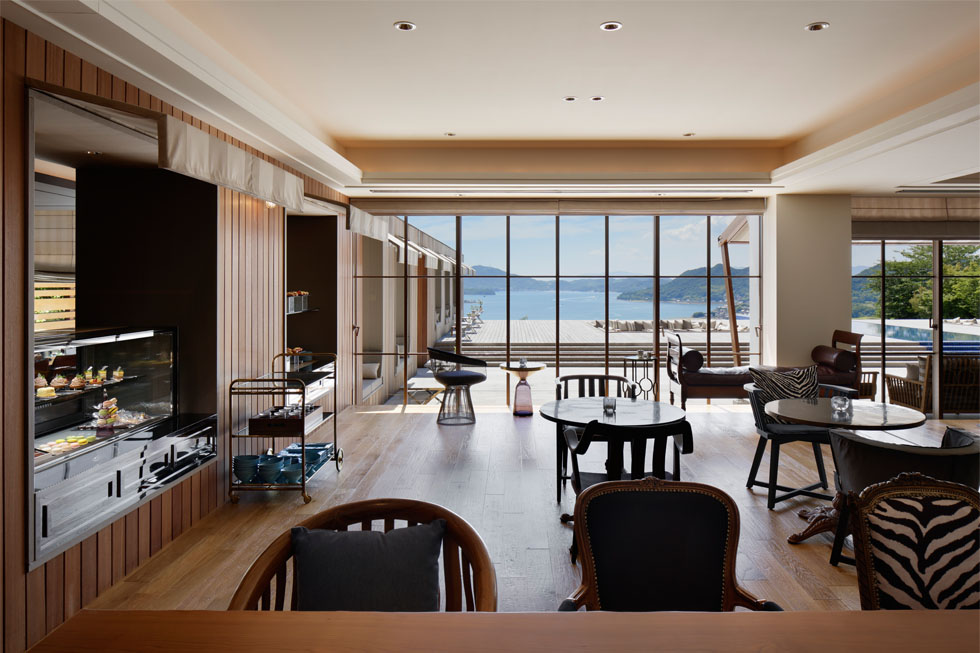 Completion

2015.4
Principal use

Terrace Lounge
Structure

T+RC
Total floor area

1050㎡
Building site
Team

Yasuhiro Otani [former staff], Yoshikazu Namiki [former staff]