Logs on the Dune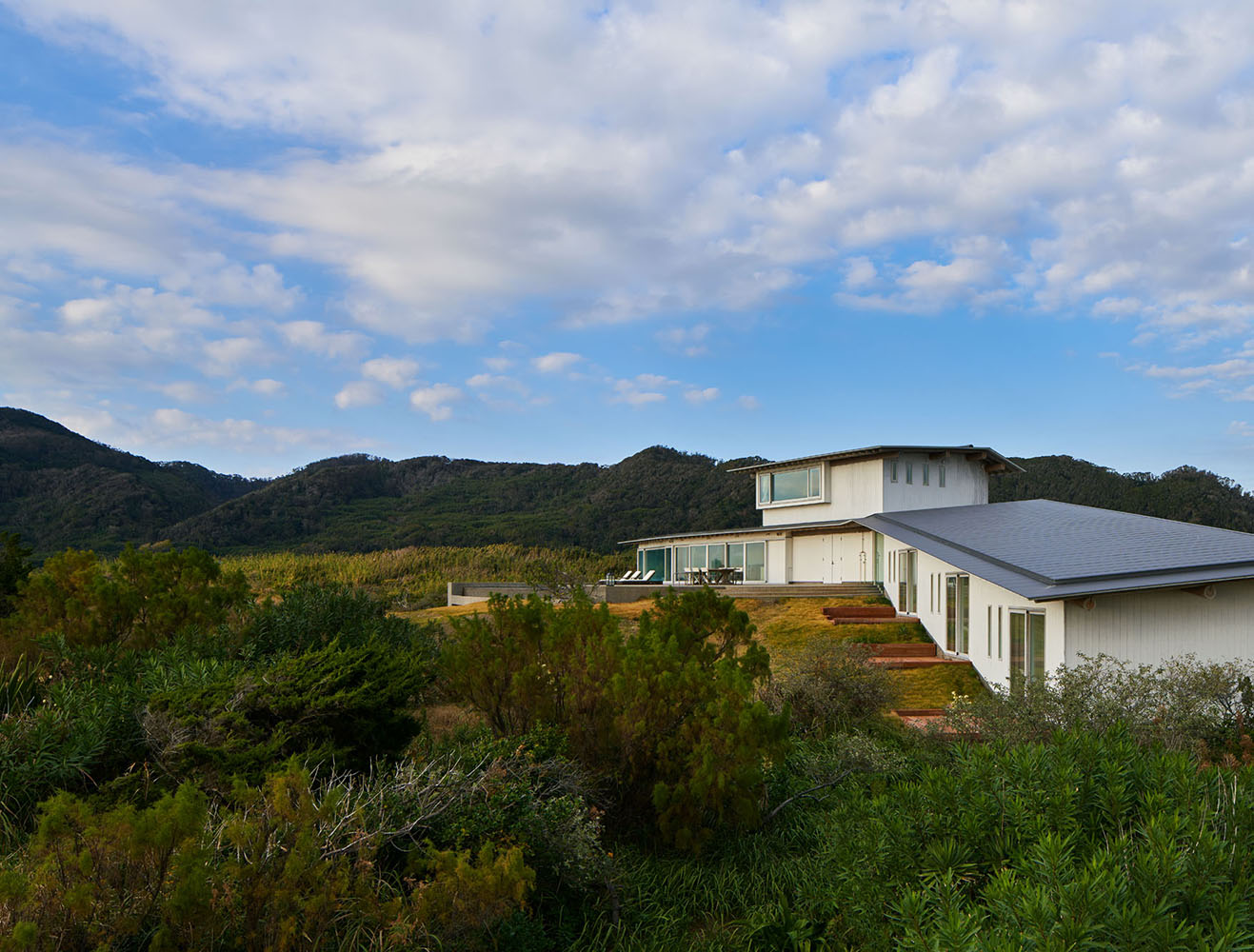 Along the beach in Tateyama, sand fences assembled with logs stretch out in multiple layers. The retreat villa sits on top of a dune overlooking the beach. It is arranged along the undulating earth, with the living-dining-kitchen space and second-floor main guestroom placed at the highest point of the dune. The other rooms are placed along the slope like plants growing in the wild.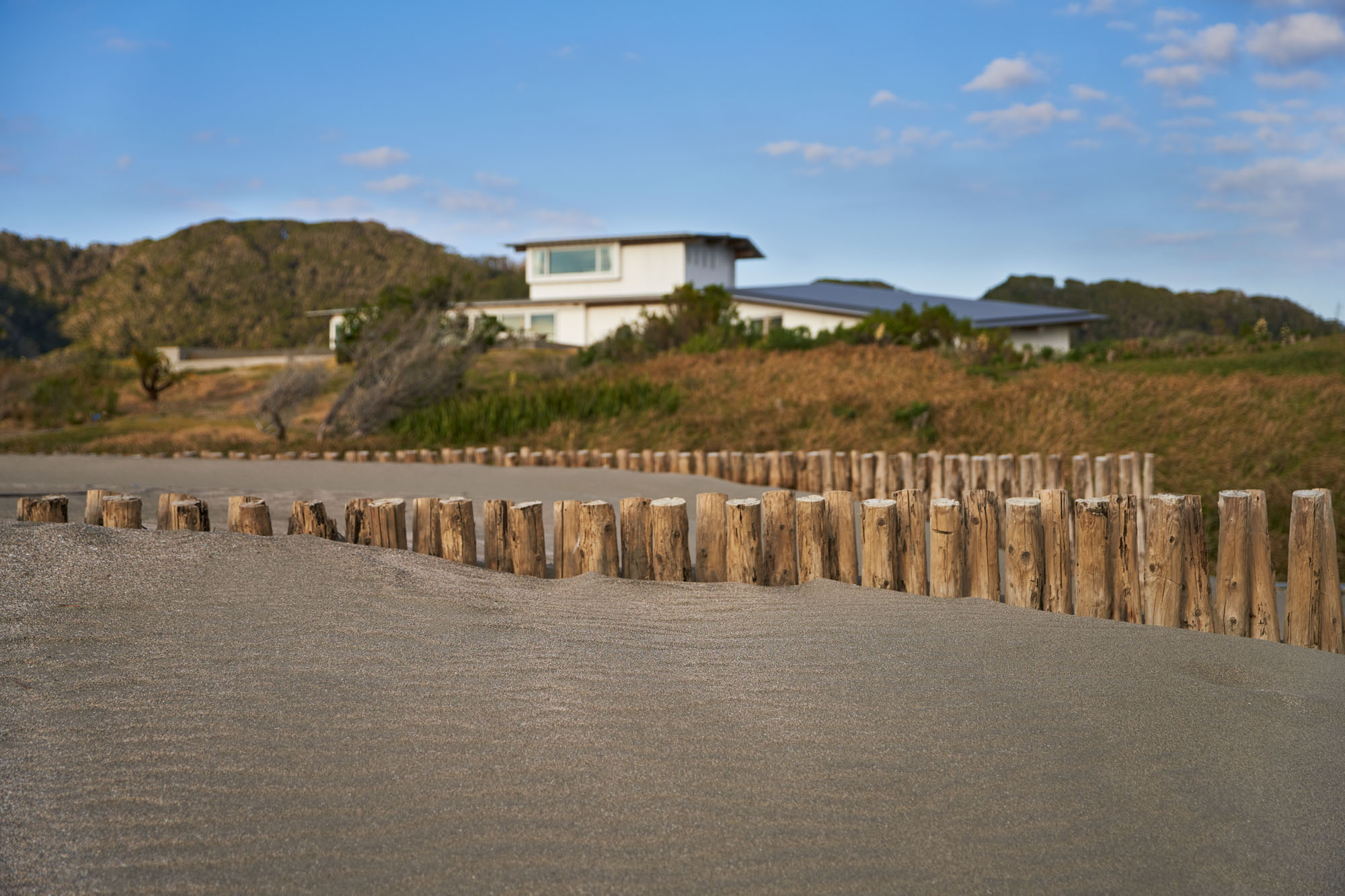 In order to integrate this unique environment, we matched color and granularity of the grain used in washed plaster to those of the surrounding sand, and used it for the interior, terrace, and pool floors so that any sand tracked in would blend in. Inside the pool, we scattered smoothed sea glasses that were found along the shore. The structural frame was inspired by the logs used for sand fences along the beach, and opens up to the magnificent view of the ocean and mountain.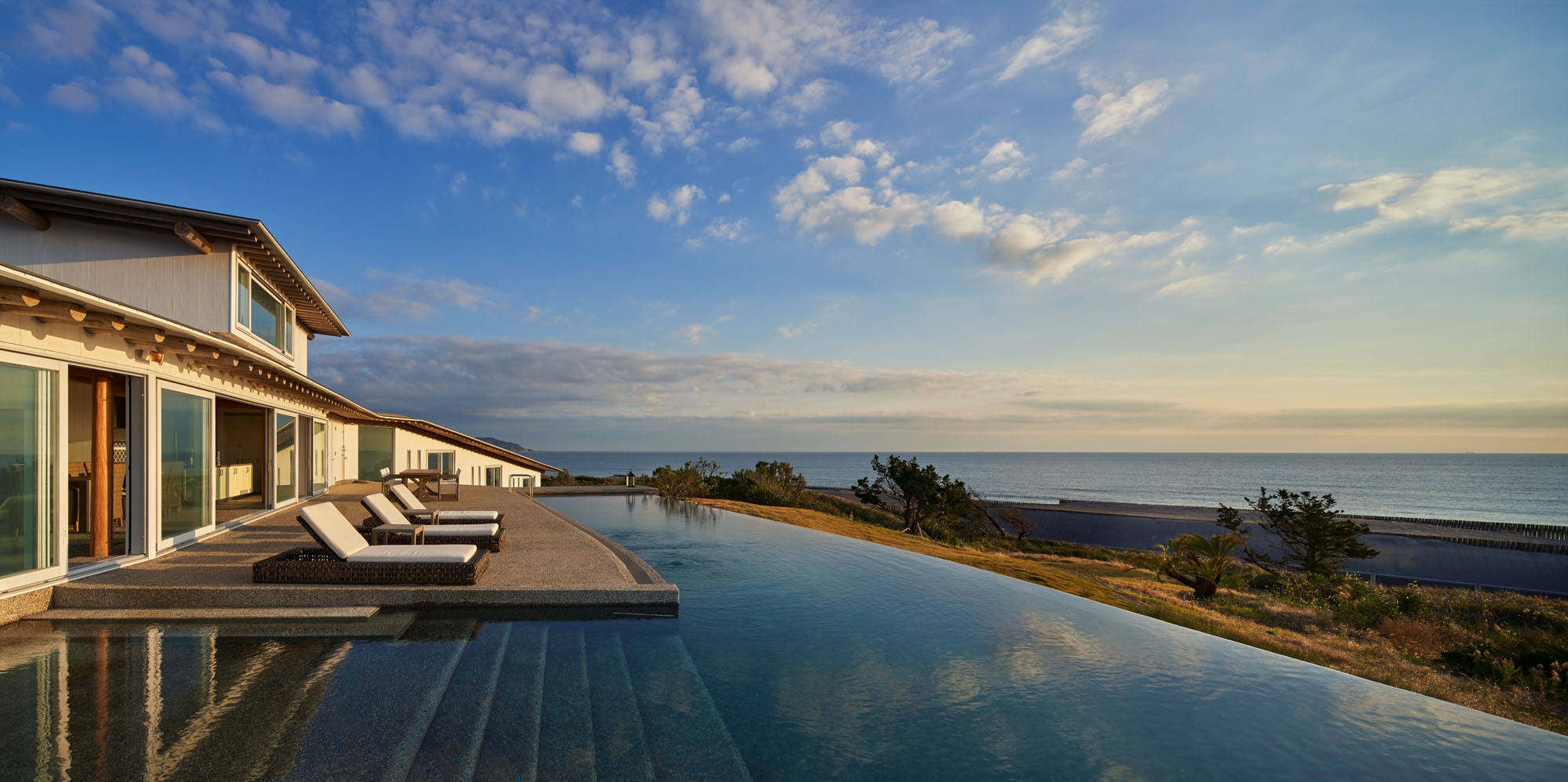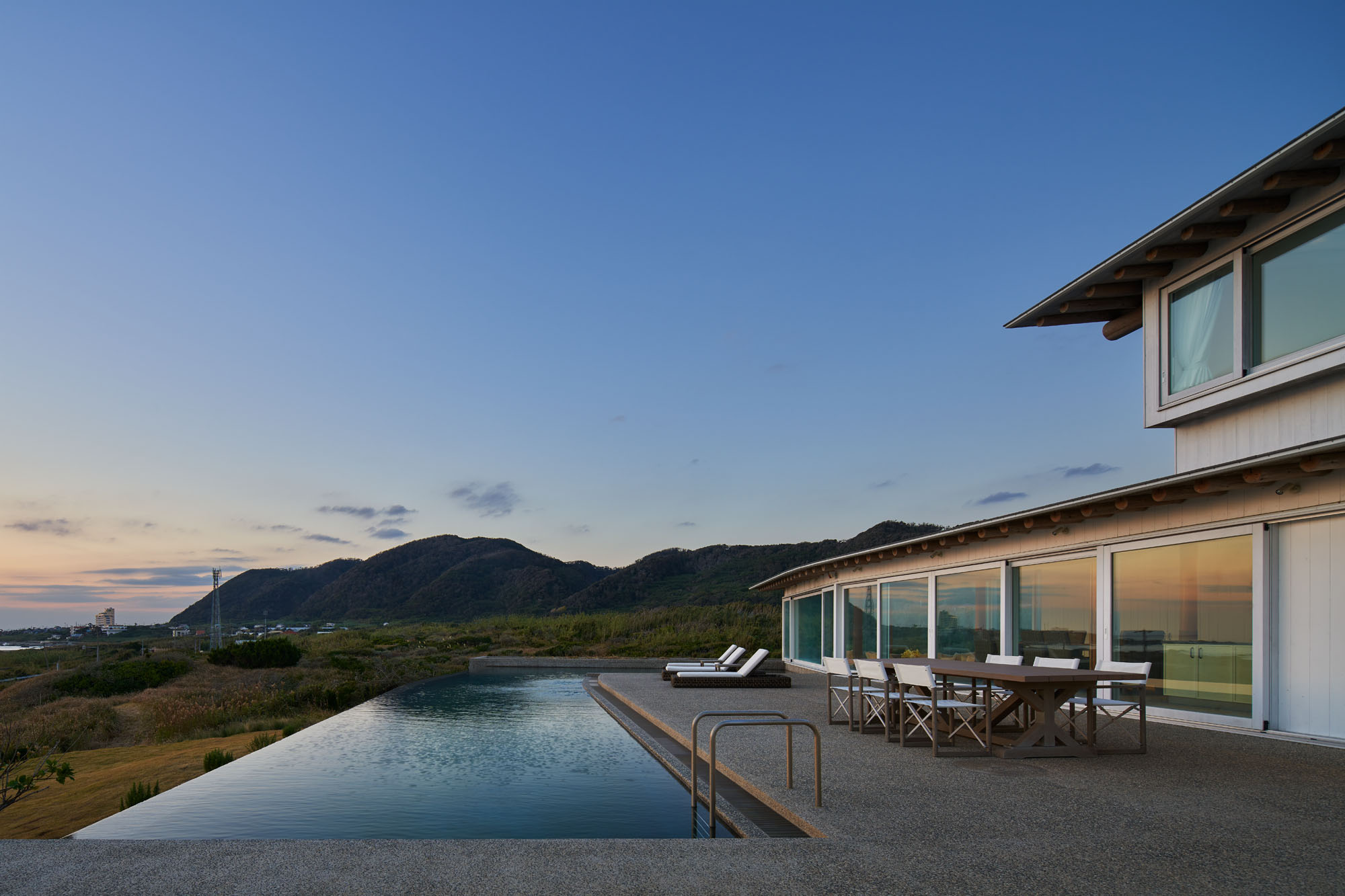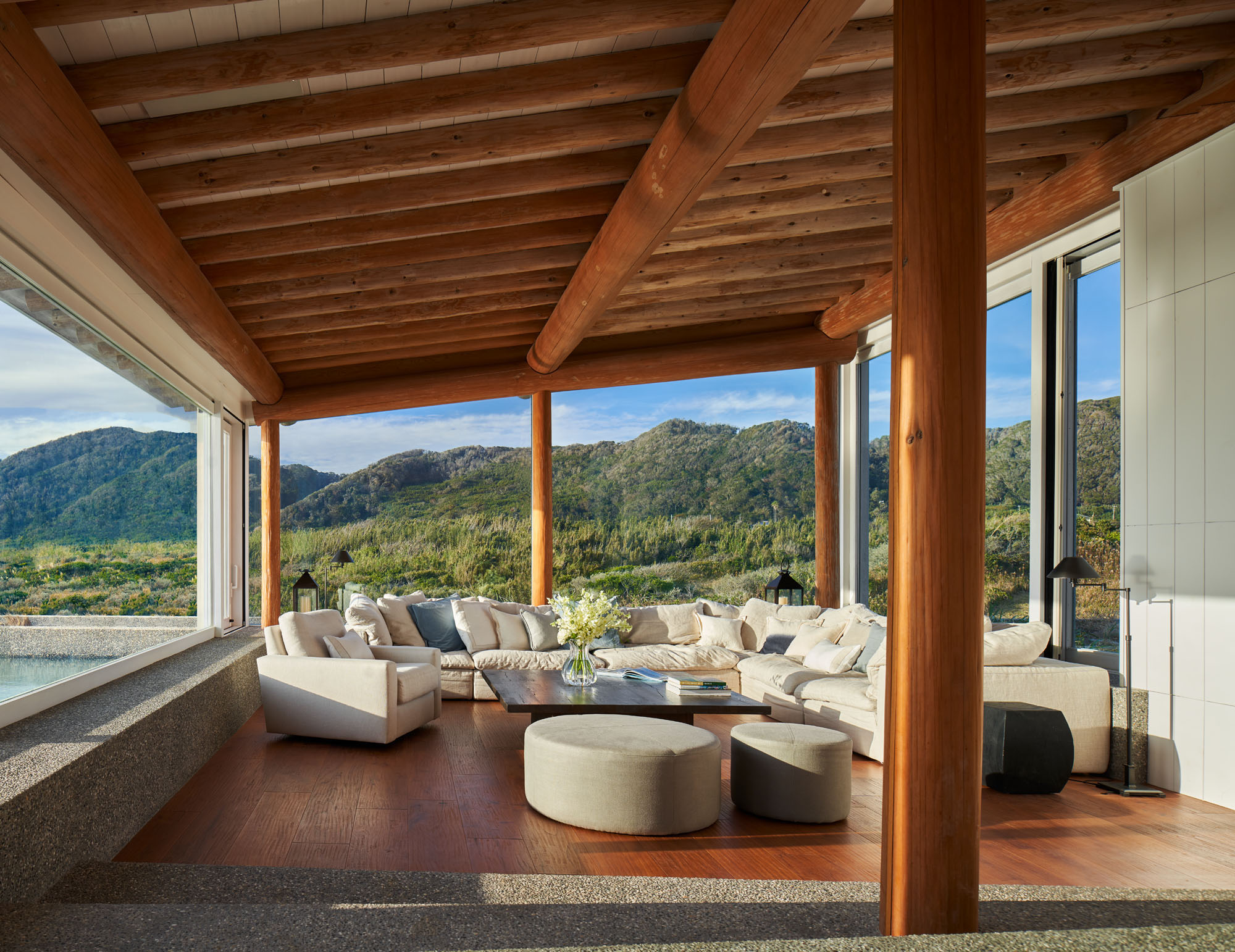 The logs also serve to protect the building from salt damage and strong winds. Compared to square timber, which is made by cutting the fibers of the tree trunk, logs are sturdy and resistant to bending. Also, since the timber volume is generous, the members could be jointed without using metal fittings. However, more appealing feature lies in the fact that logs have qualities that cannot be controlled by the designer. This makes us to retrograde to primitive architecture, in contrast to architecture based on a blueprint that is complete from the start. This requires the technique of wild, which is to combine immediately available yet finely different materials in search for better result. This approach is also known as hikari-tsuke, a traditional Japanese fitting method that improvises joints by utilizing the difference in material shapes to enhance the strength of the joinery.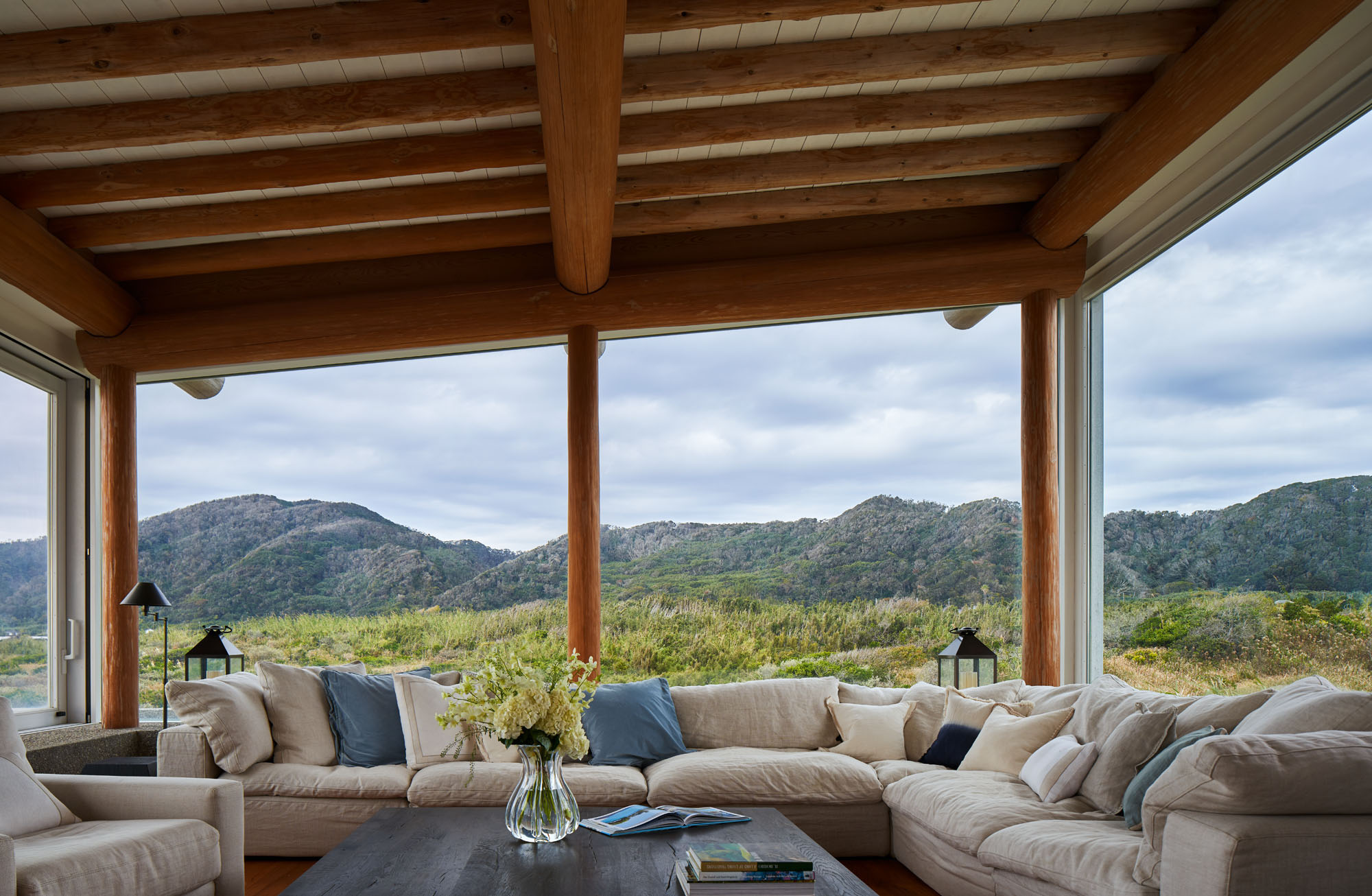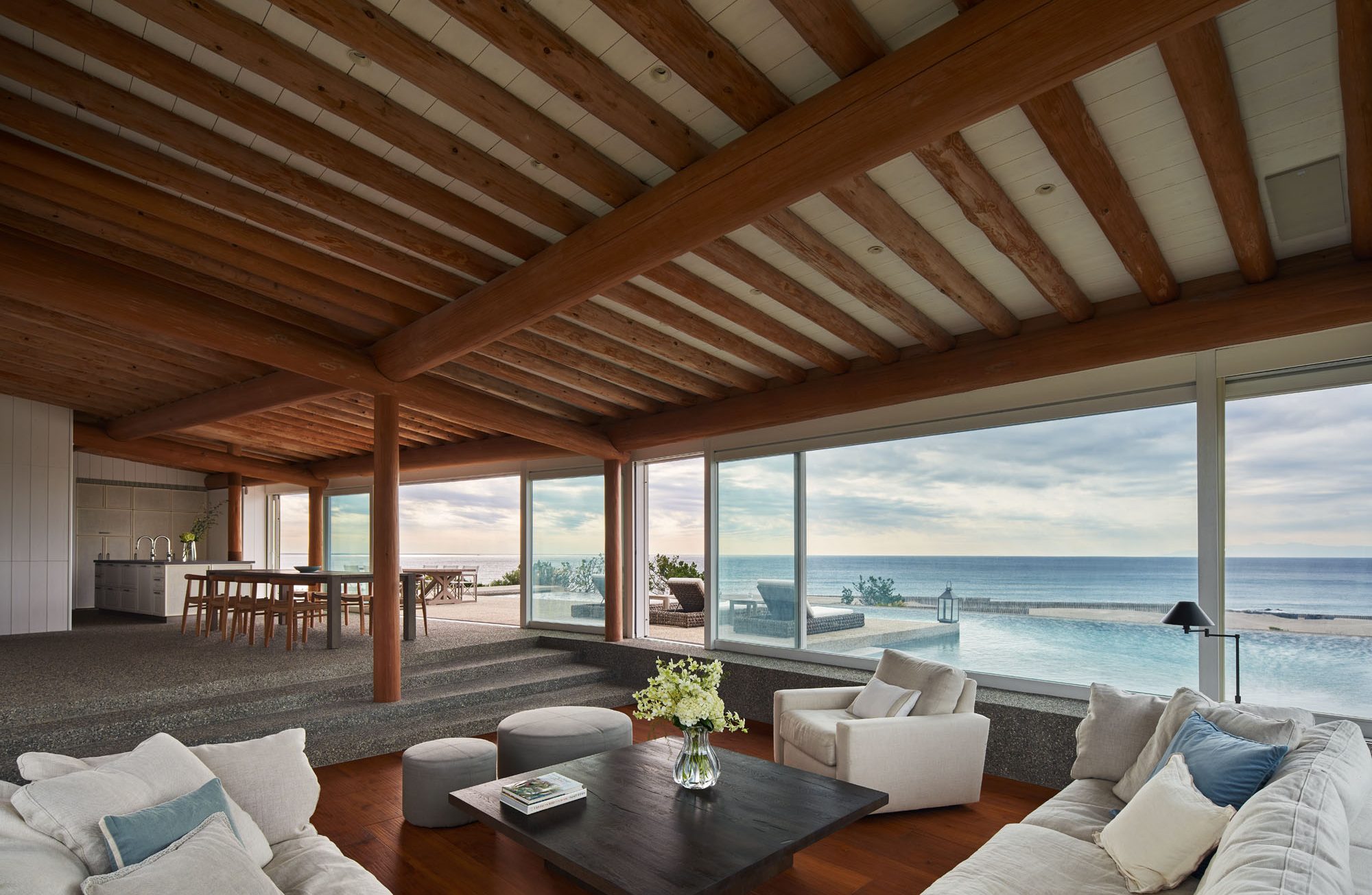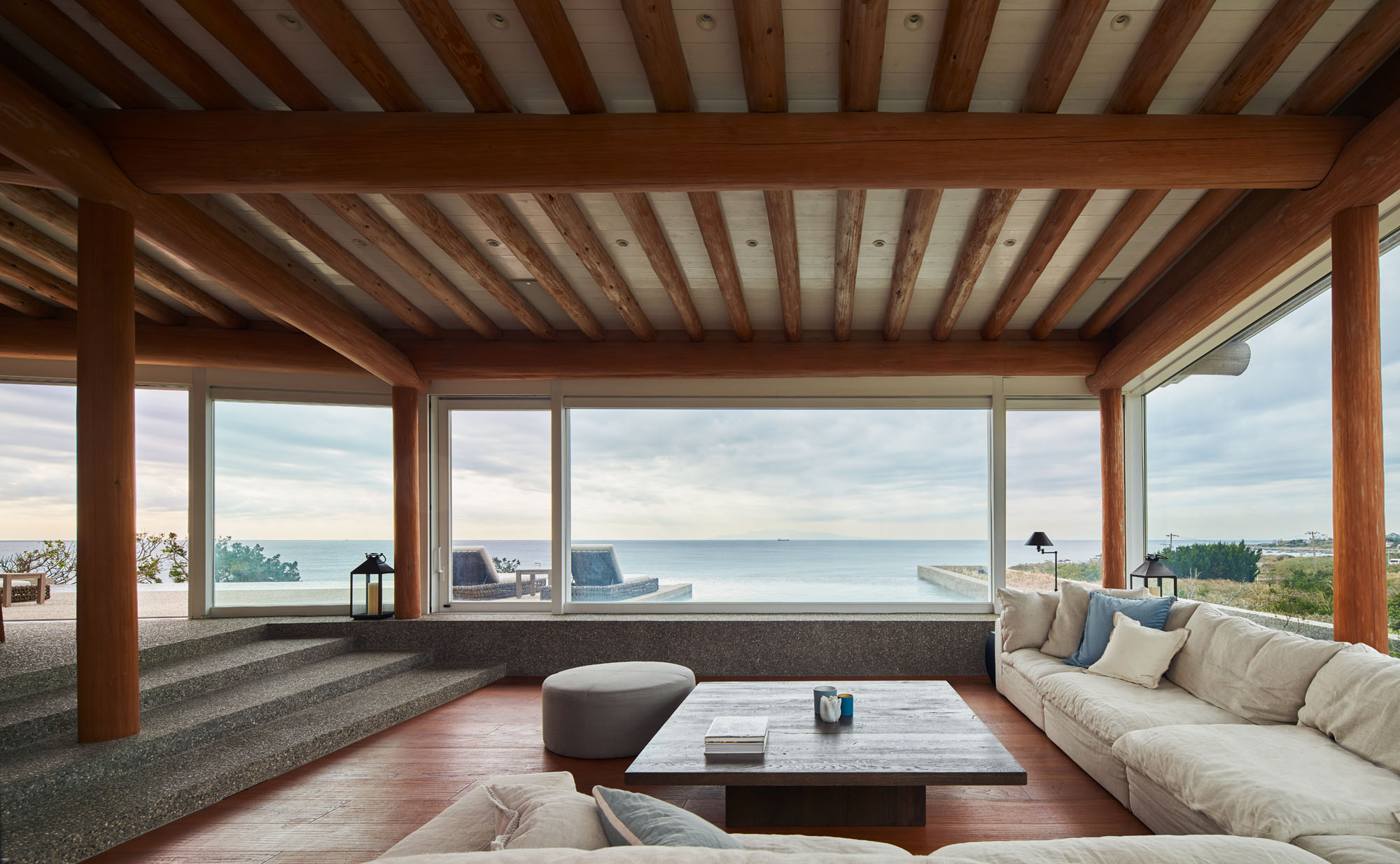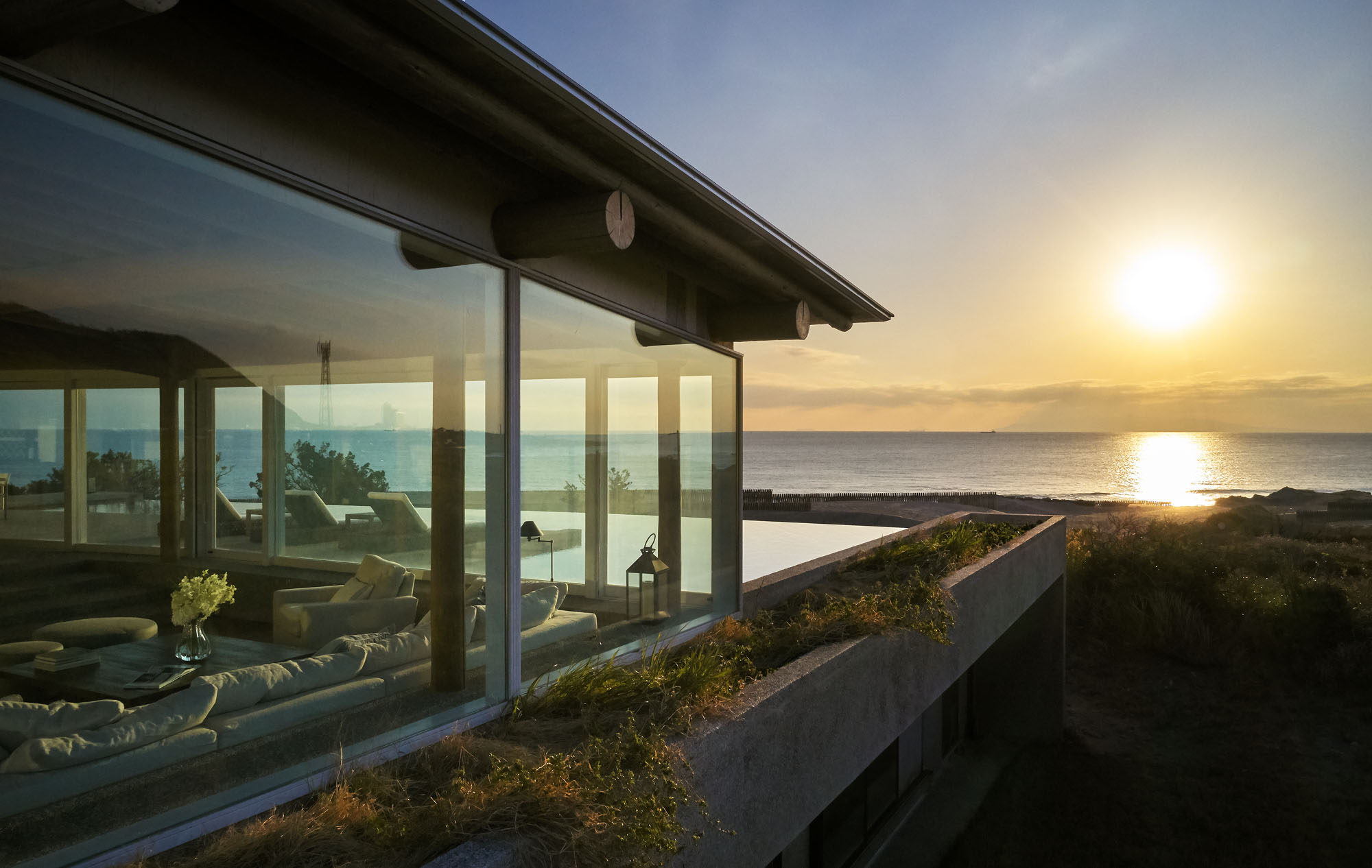 We believe that this bricolage of the surrounding environment creates the ideal relationship between human and nature, by accepting the existence of nature that is beyond our control. The chain of logs on the dune is a celebration of the surrounding environment and nature.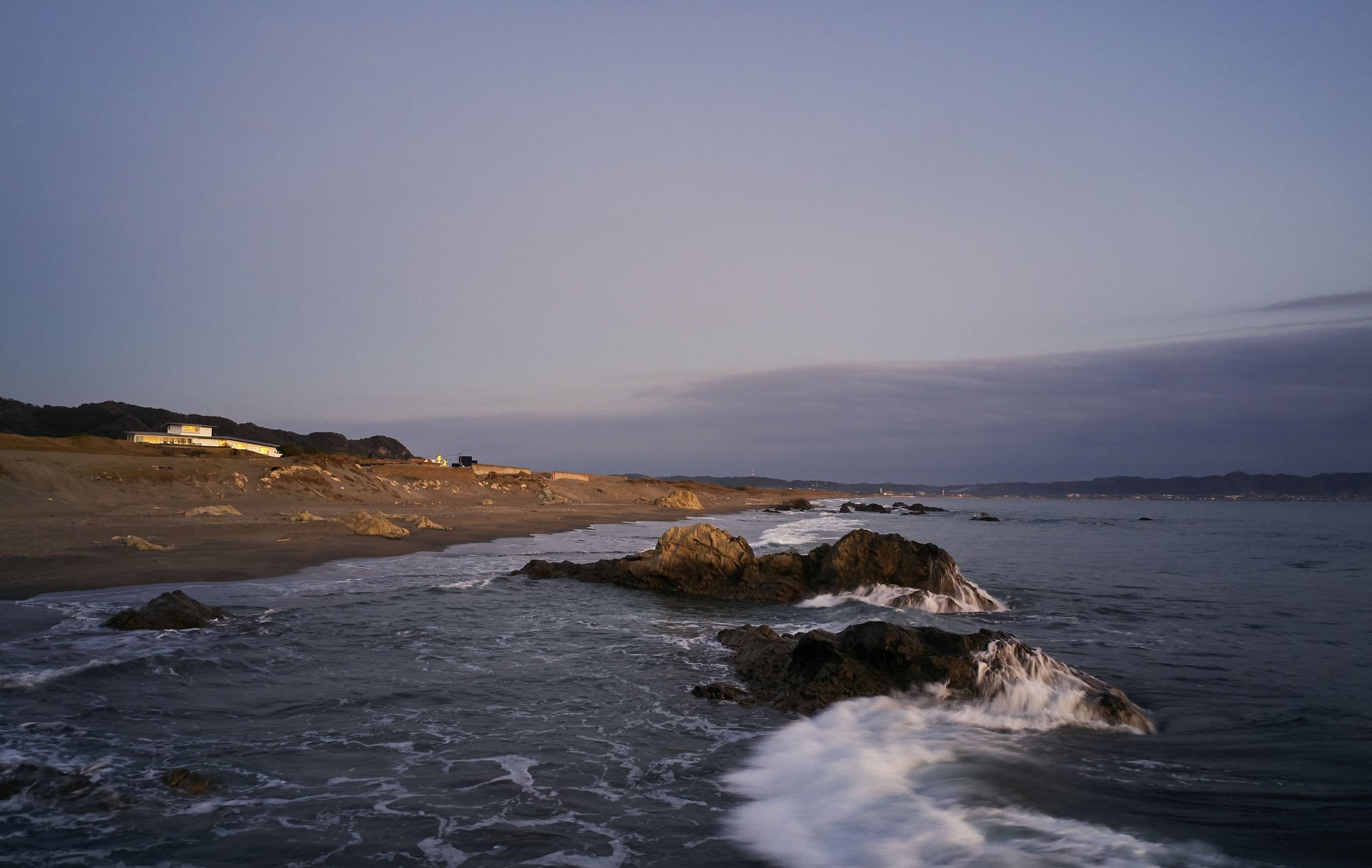 Completion

2019.3
Principle use

Guest House
Site area

2,973.㎡
Total floor area

499㎡
Structure

RC + T
Constructor

TOUKAI CONSTRUCTION
Team

Tomohiko Kimura