THE CRAFT & RESORT in Taichung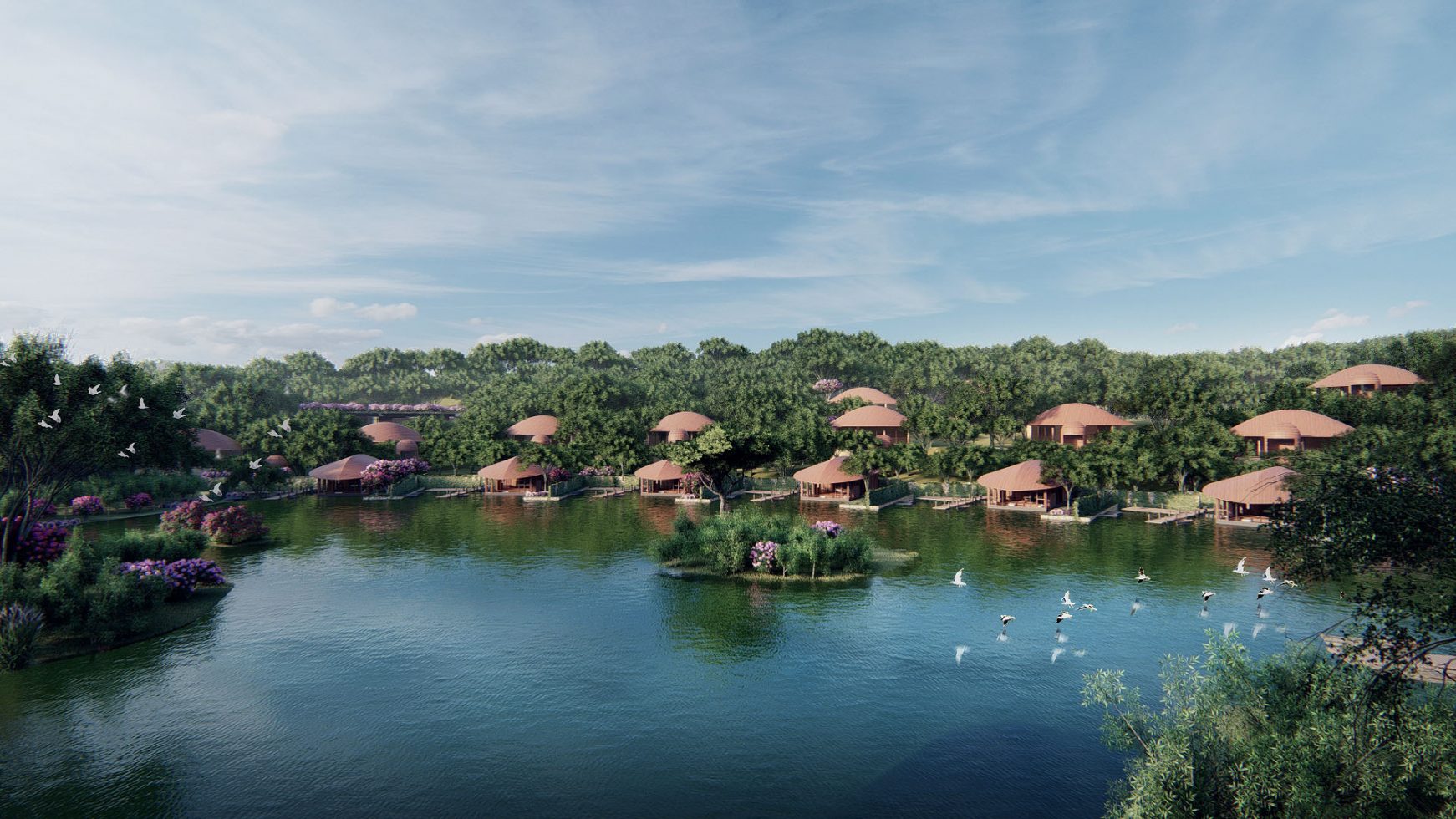 This is a resort complex currently under planning in Taiwan. The site of approximately 300,000m² was once a beautiful woodland with streams, stepping rice fields, and fruit orchards, but it has since become a theme park with rows of mechanical play equipment. The client, who had turned casting craftsmanship into a large corporation, acquired the land and embarked on a plan to redevelop it as a resort facility. Having been engaged as the master architect from the planning stage, we are now designing a total of 160 guest rooms along with 5 restaurants, 5 cafes, a chapel, a museum, and 7 workshops.
Taking Taiwanese craftsmanship and permaculture as the axis, we aim to create an "ecological resort" where guests can experience sustainable lifestyle specific to the region through nature and the local crafts. Rather than simply creating a place for relaxation, the goal is allow people to experience peace and pleasure in a new life style, and generate interaction and harmony between the traditional lifestyle and modern technology.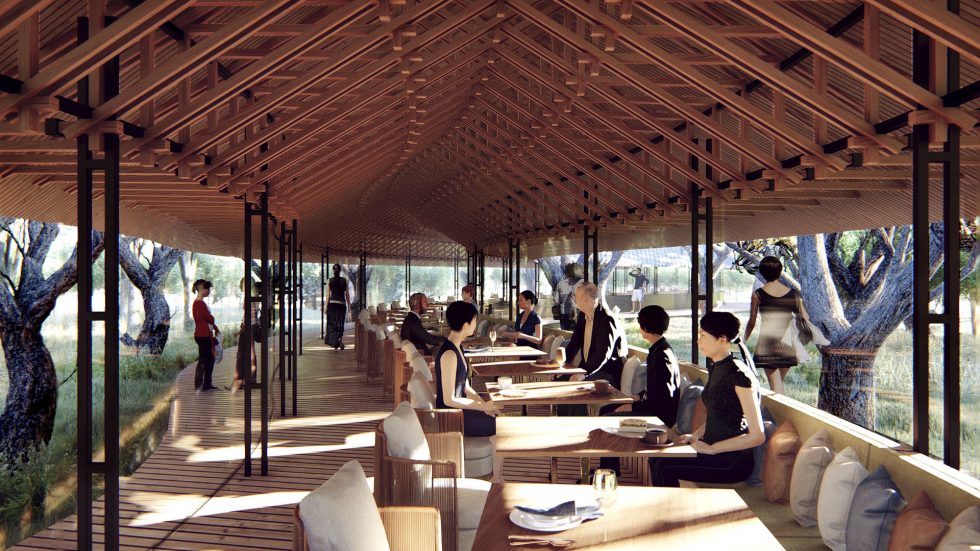 The project consists of reviving the forests and ponds where they once existed, creating streams along its natural path, and laying out fruit orchards, stepping rice fields, and vegetable gardens along the sloped site. The restaurant located amid the farm offers views of the bucolic landscape, and has an open kitchen where fruit and vegetables harvested by guests are cooked. In the workshop village, guests can learn about materials and techniques used to create the buildings themselves, and use self-made paper, bowls, and chopsticks in the restaurants and hotel. Featuring a canopied walkway through trees, a harvest festival using local products, and a lantern festival using lanterns made in the paper workshop, the resort integrates agriculture and craftsmanship amid a rich and sustainable way of life.
image by Hiroshi Nakamura & NAP
Completion

2023
Principal use

Resort Hotel
Site area

300,000㎡
Total floor area

45,000㎡
Building site

Taiwan
Structure design

T + S + RC + SRC
Team

Masaki Hirakawa, Ryuu You, Koji Yamamoto