Ohori Kindergarten & After School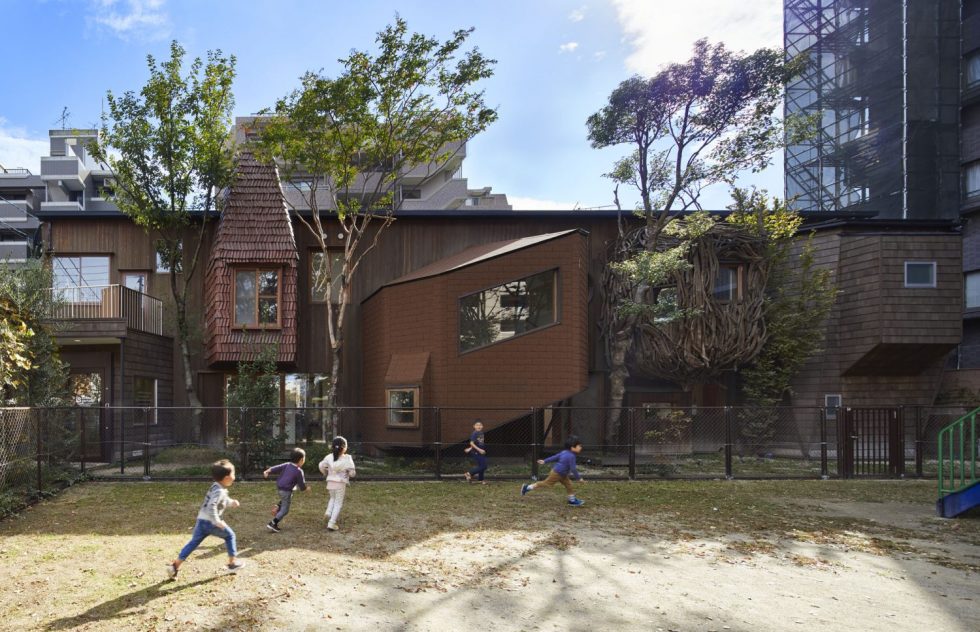 This is the international kindergarten facing the park. The aim is to create a place of learning that does not stay in the classroom, for acquiring English language skills and active learning.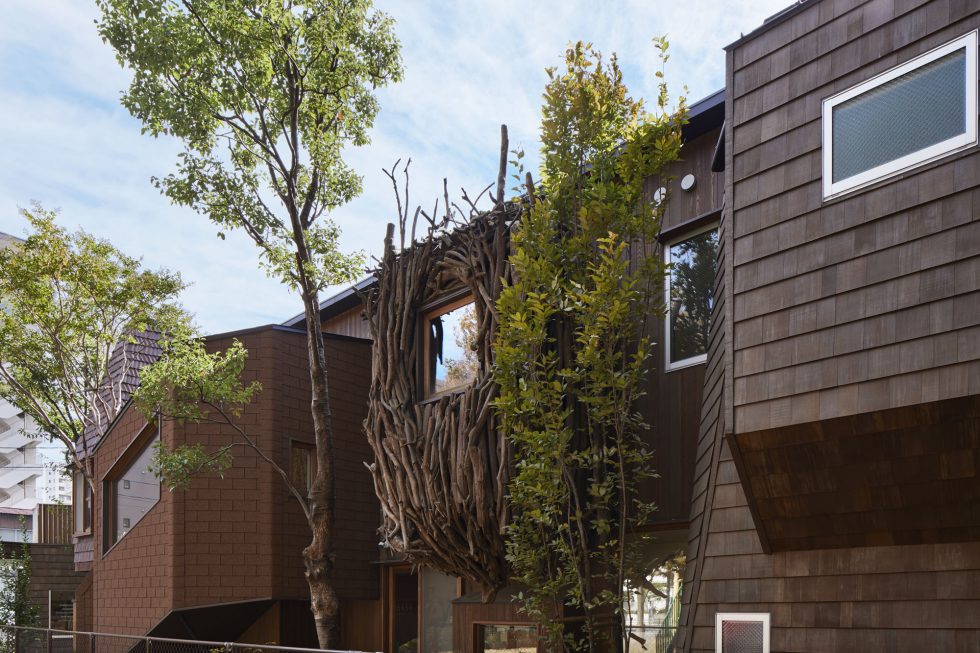 Since the site is on the flagpole site 30m away from the road, it was hoped that a symbolic exterior could be seen through the park. Therefore, a tree house was set up for children wrapped in trees by planting trees on the front, connecting the park and the site, and then protruding a small room to avoid them. This is a small space that only children can enter and has the comfort of being alone.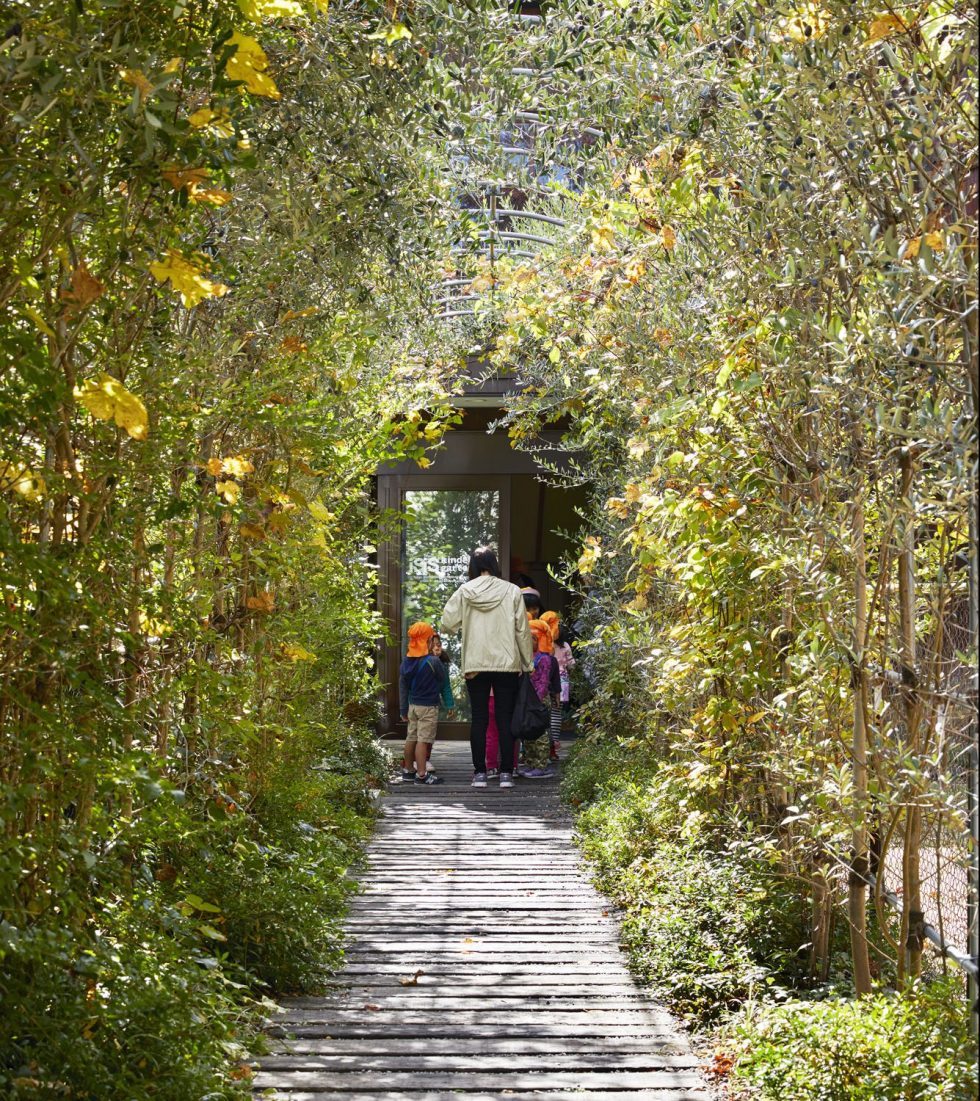 The approach is a green arch mixed with various types of grapes such as olives, blueberries, and Delaware, which raises expectations for the garden while blocking the surrounding landscape.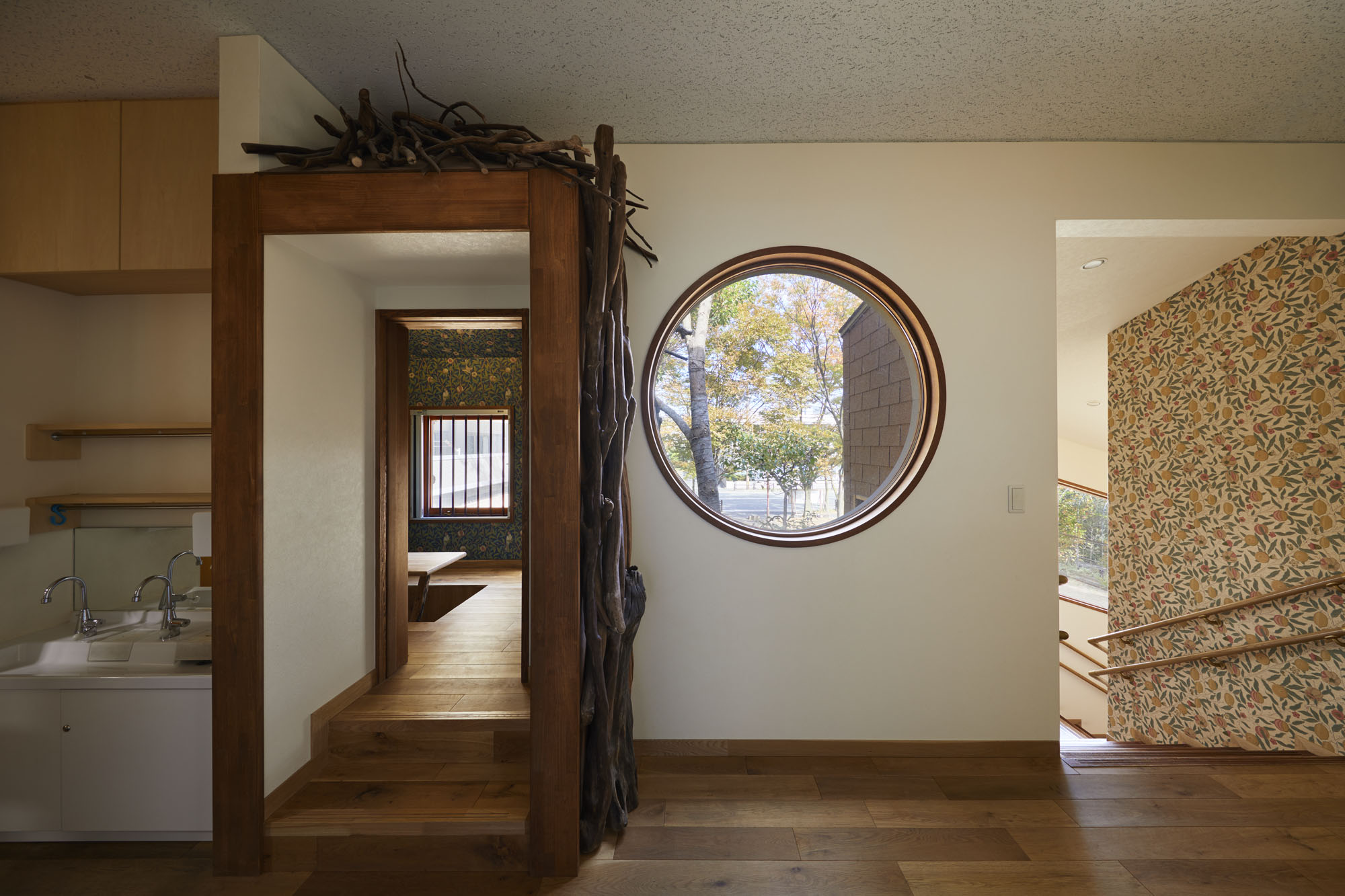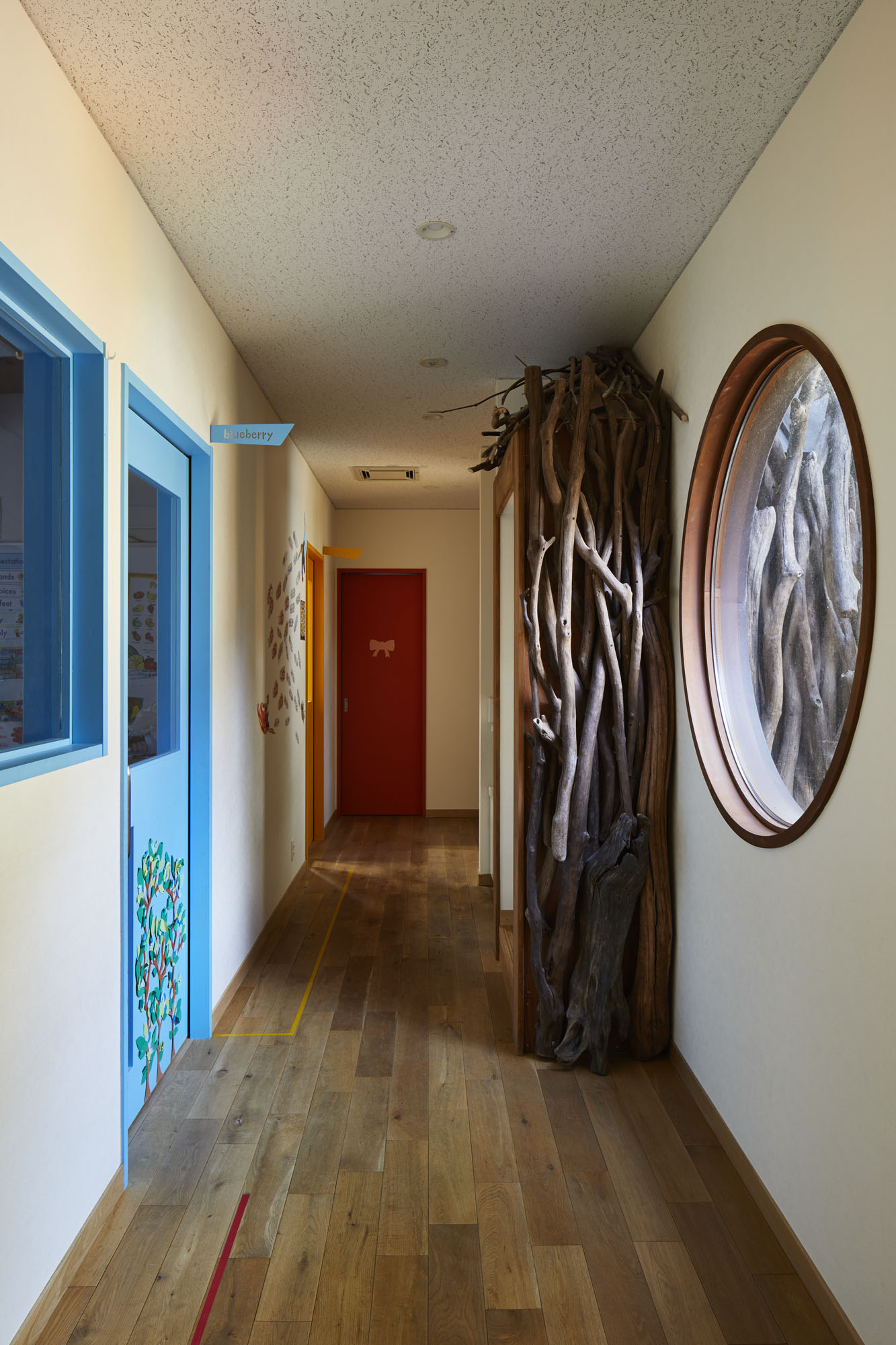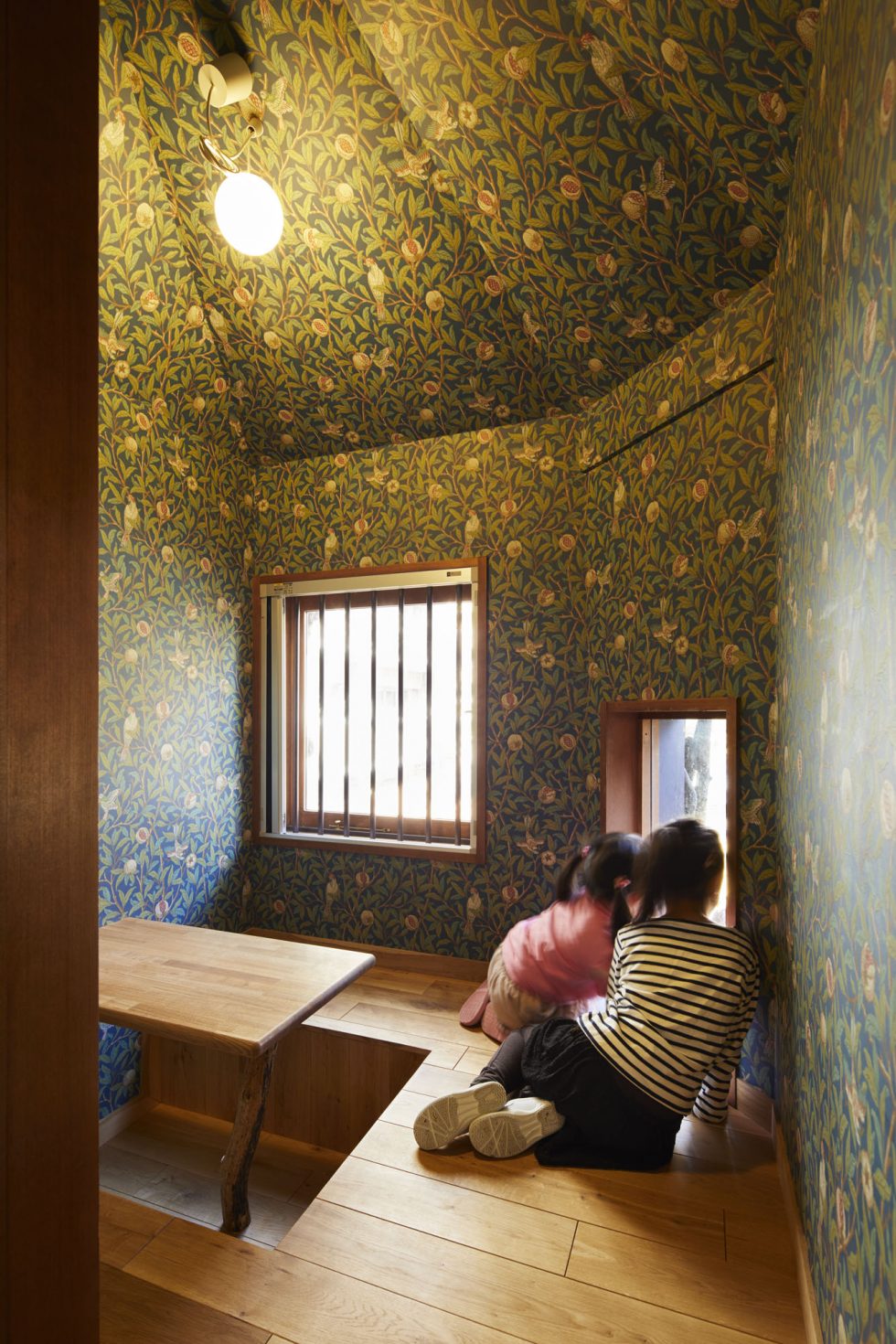 Treehouses and roaming spaces can relax children who are nervous away from their parents and induce communication and teamwork with friends. Like the children's rooms, there are bird houses, and the wish is that humans and animals can live together. The tree house overlooking the park on the second floor doubles as a reception room. In the bathroom, and in the library, there are small benches, hidden rooms, and other spaces where children can find their place and work creatively.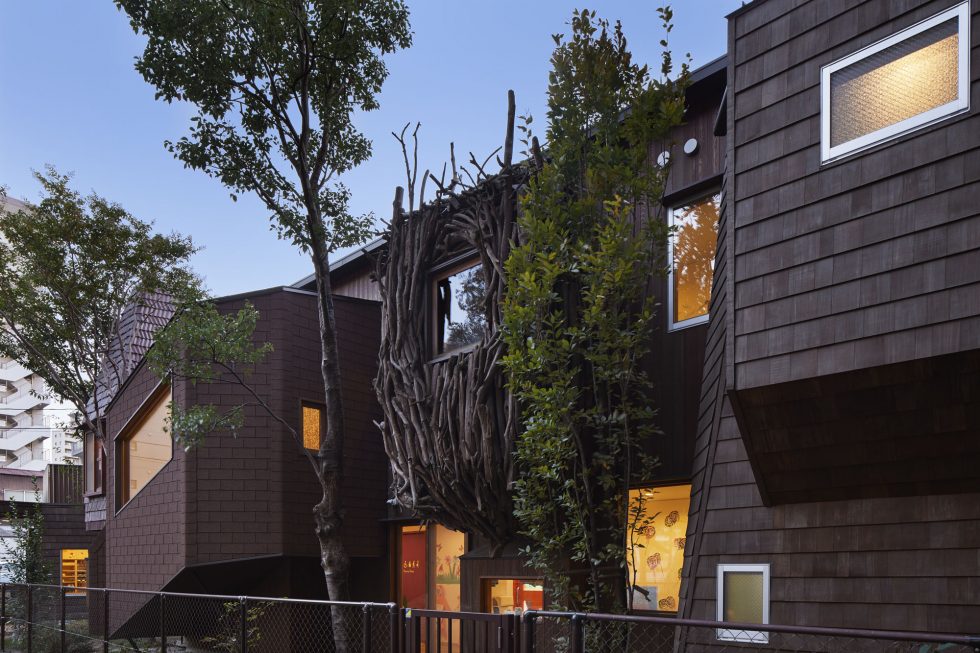 It is an architecture as a playground equipment where learning and playing develop seamlessly. It provides a place for learning, which is different from one-way teaching, which is taught and taught like a school class. Only in an environment where children vividly shine their eyes will they have the power to think and judge for themselves.
Completion

2017
Principle use

Kindergarten & After School Facility
Site area

348㎡
Total floor area

386㎡
Structure

Timber
Constructor

Kaneko Construction
Building site
Team

Naoko Sumitani, Masahiro Hoshida [former staff]