Dancing trees, Singing birds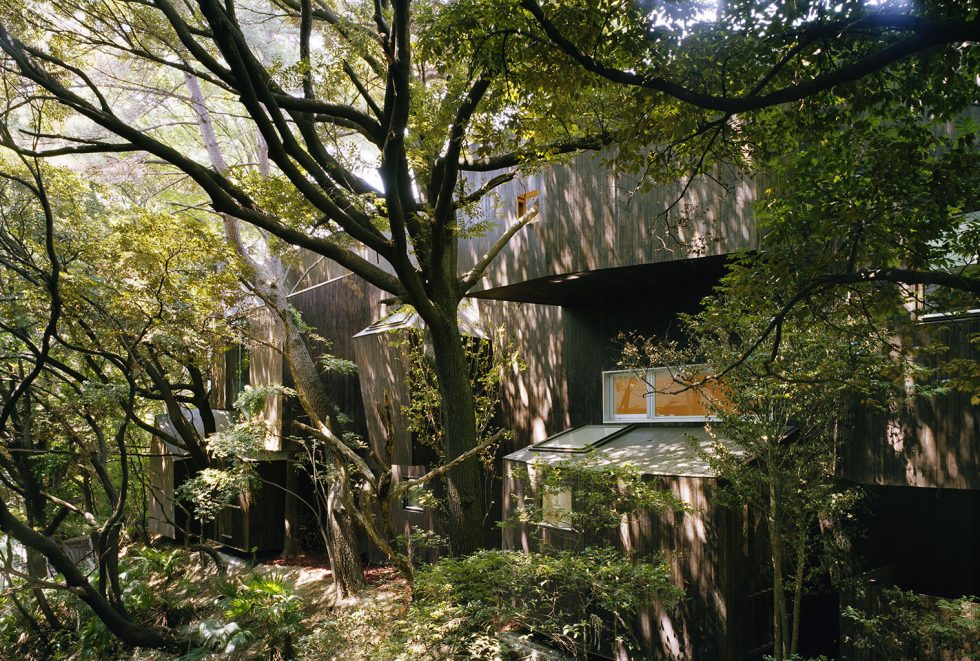 An apartment building on a renowned residential district in Tokyo land that still preserves a pleasant forest some 40m in breadth on the slope at the rear of the site. We endeavored to obtain the largest floor area possible without cutting the trees. First, working with an arborist, we located the trees' roots and established the foundation wall as close to the trees as possible without having to cut any of their thick roots. The footing beam, which would inevitably contact the roots, we snaked around the roots to avoid them.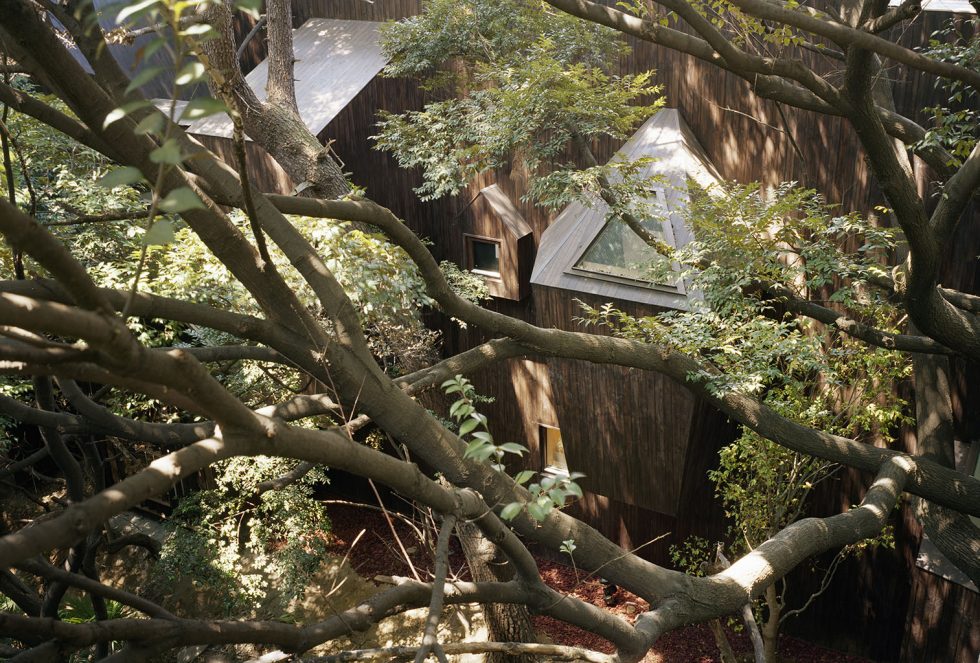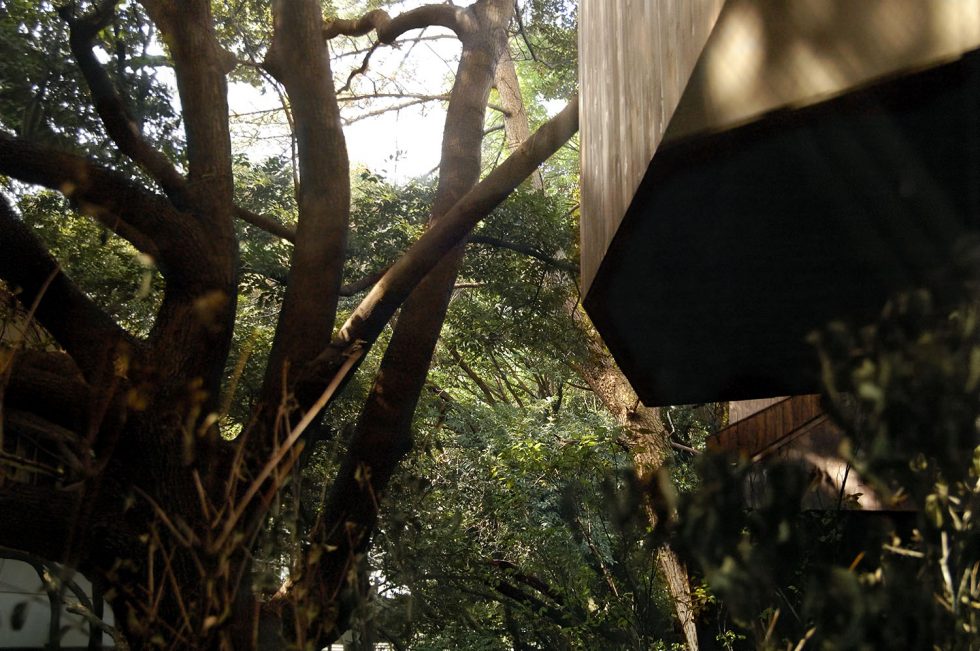 Next, we surveyed the branches that were 15cm in diameter or larger, using a method of our own development, and rendered this data in three dimensions on the computer. Simulating the growth of the trees and sway of their branches during strong winds, we calculated the spatial areas not affected by the trees, and protruded rooms into those areas. These rooms, although somewhat oddly shaped, reflect a willingness to accommodate nature just as it was.
This approach of shaping a building on the basis of localized response to trees, instead of felling them or cutting their branches, resembles the construction of a bird's nest. The interior is composed of large rooms of reinforced concrete structure (LDK and bedrooms) and small rooms of steel structure that protrude into the woods (bathrooms and studies). All are arranged to provide intimate contact with the woods. Near the windows we established desks, bookshelves, bathtubs, and sinks, so that residents can see the leaves and bark of trees at close range, like squirrels, and live in conjunction with singing birds and the fragrance of flowers.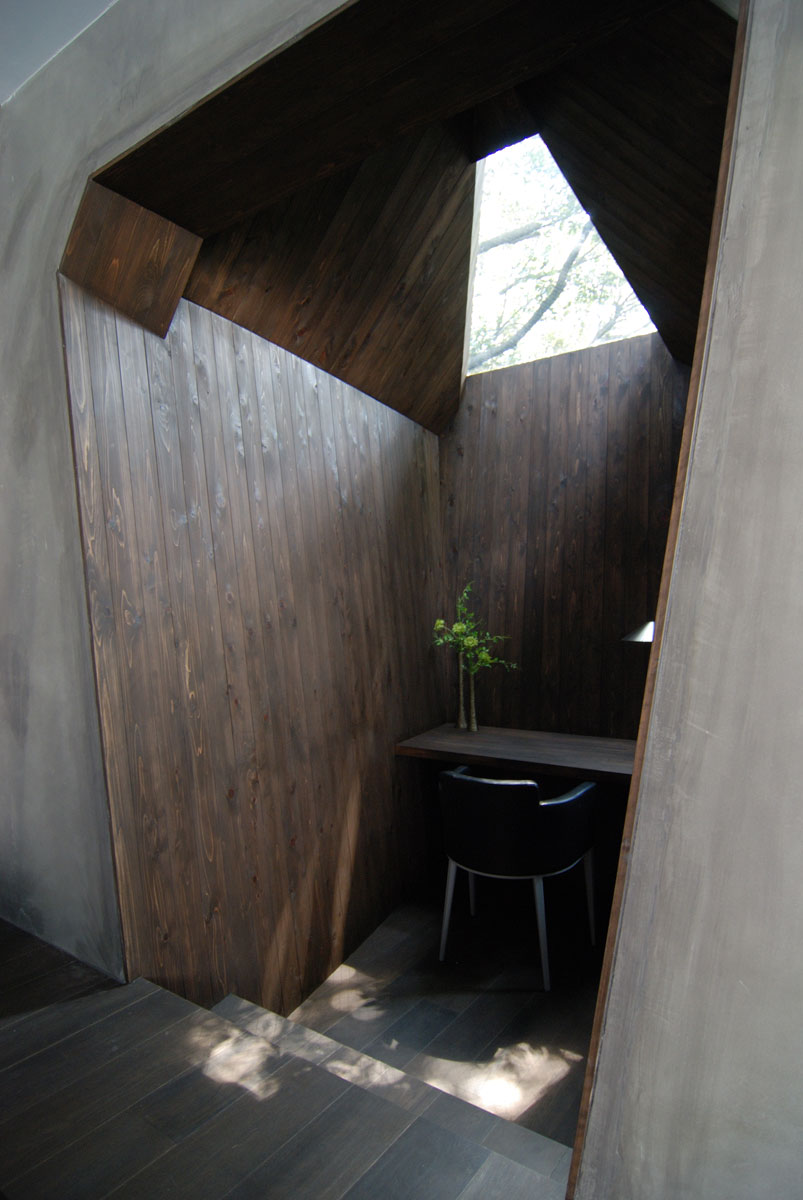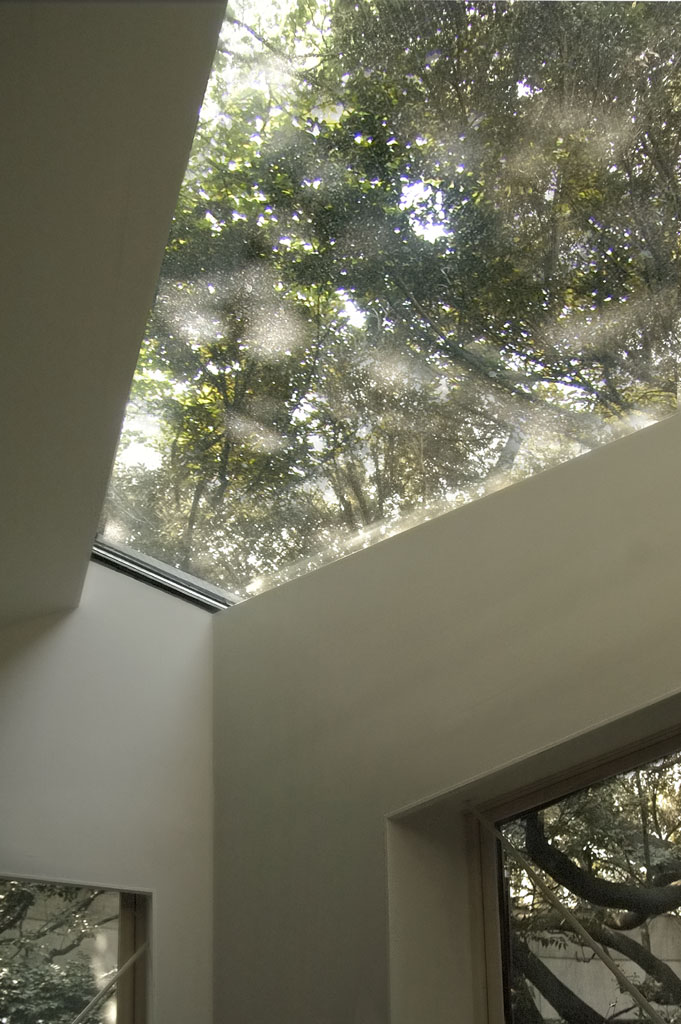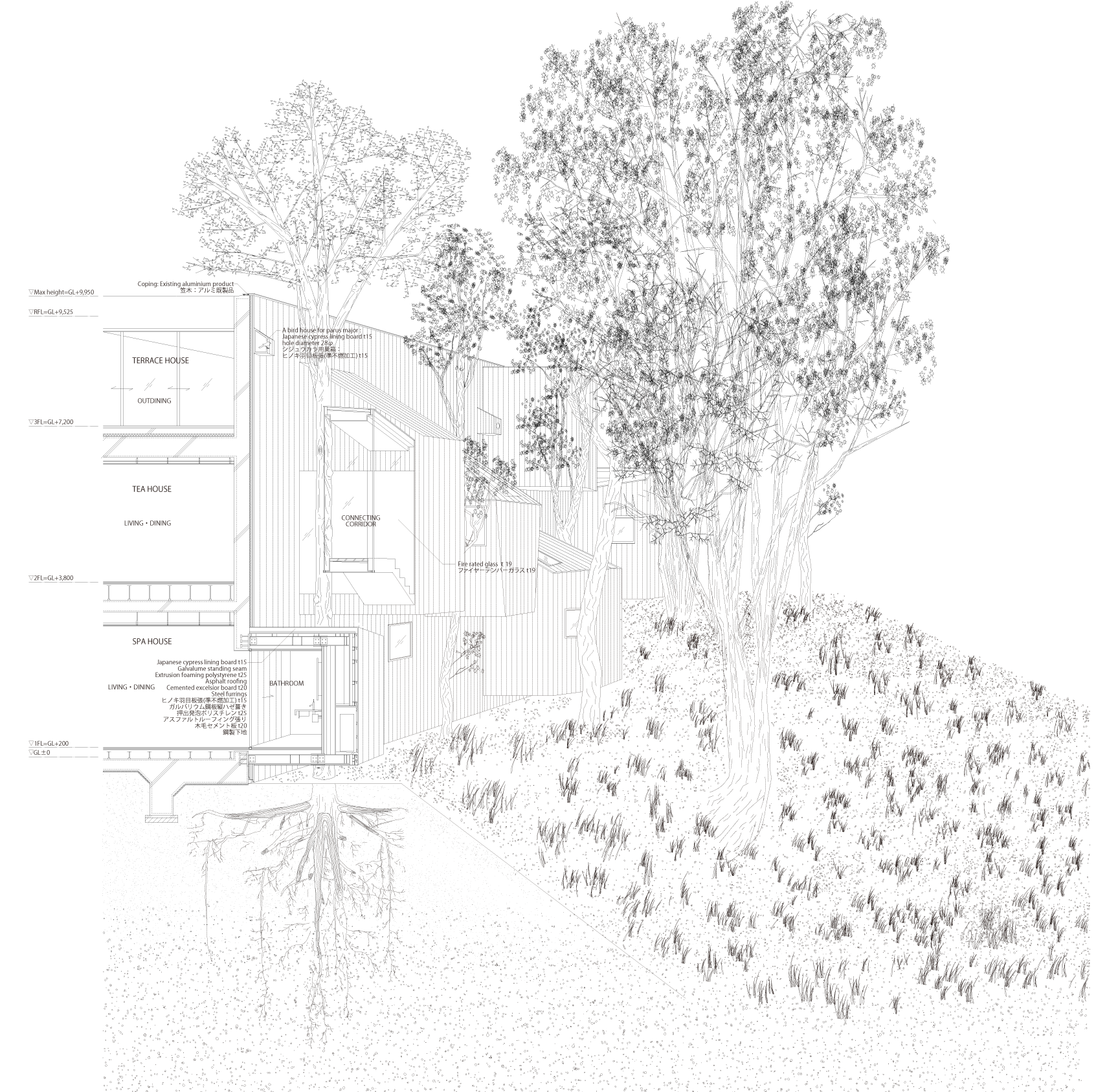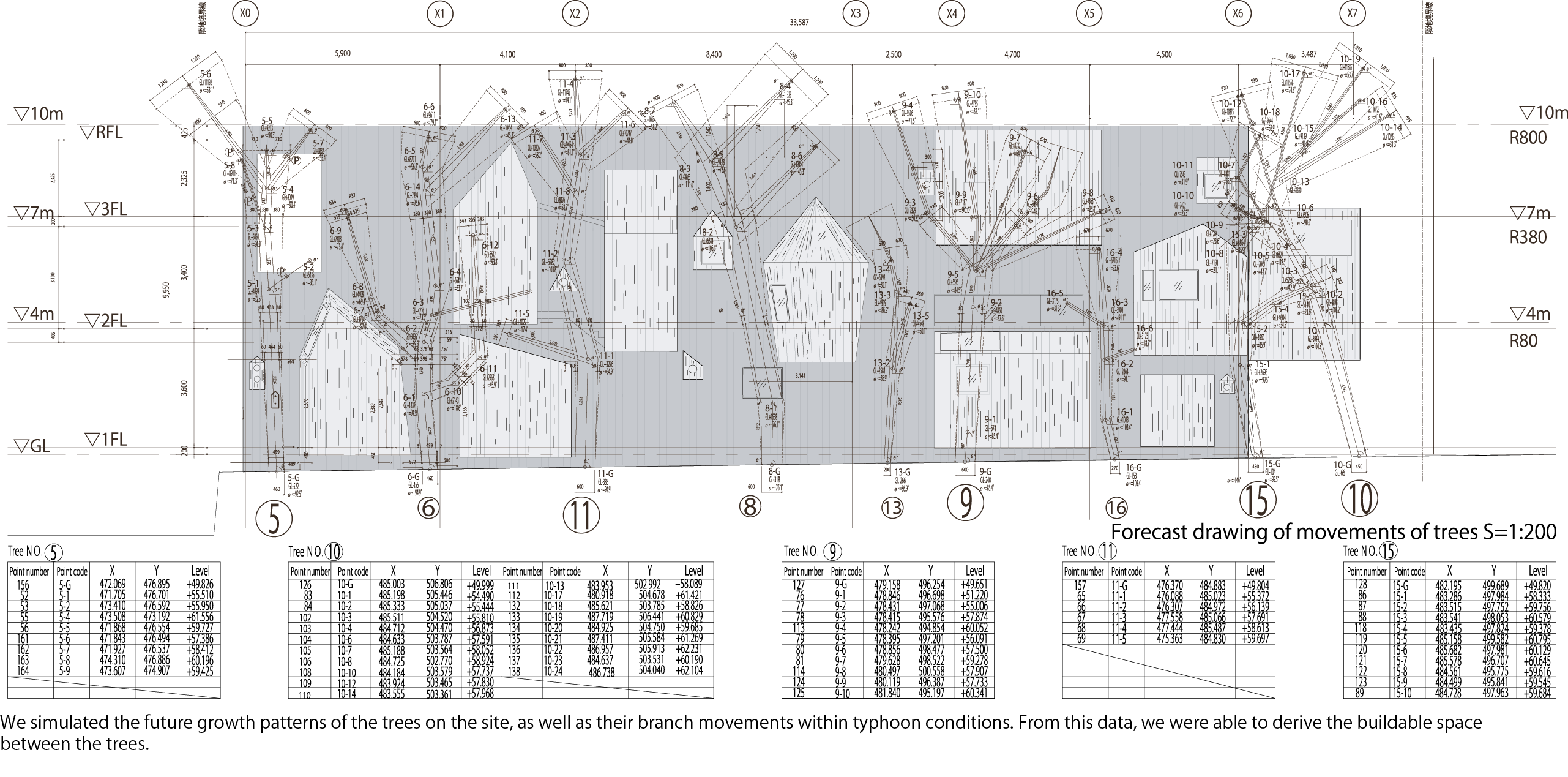 3D simulation of tree movements within strong winds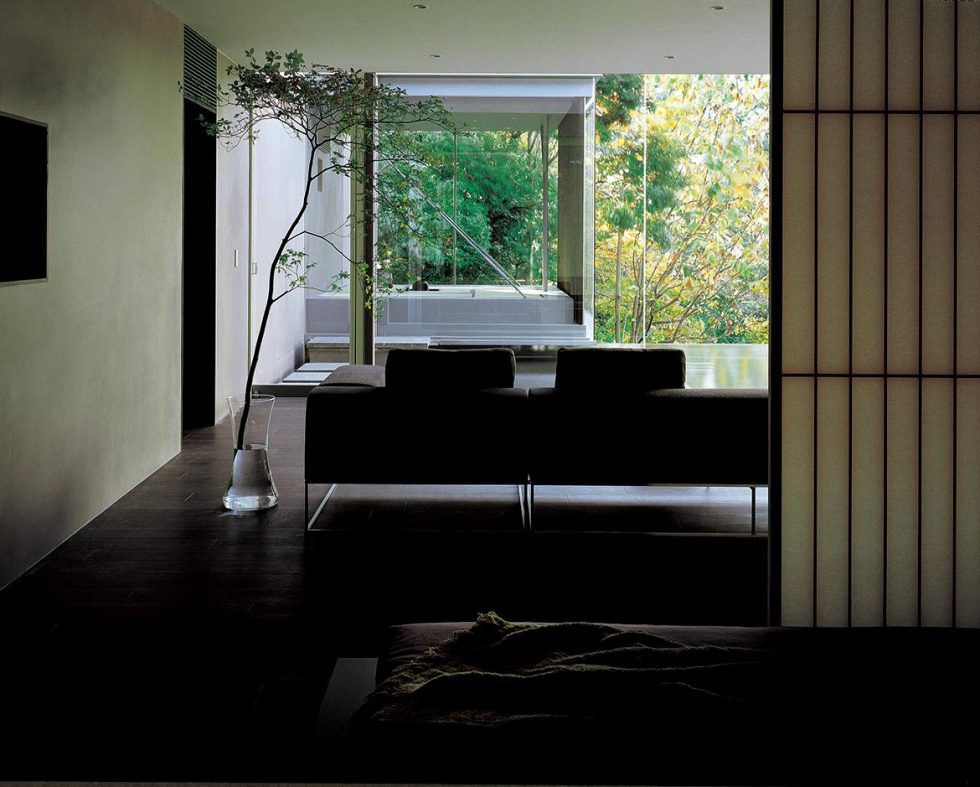 The daily "life behavior" of residents takes place in interior spaces responsive to the behavior of the trees or "behavior of nature." When people resonate with nature in their daily activities, their own lives begin to embody its workings. Repeated experience of this, as the days go by, will foster a deep affection for nature.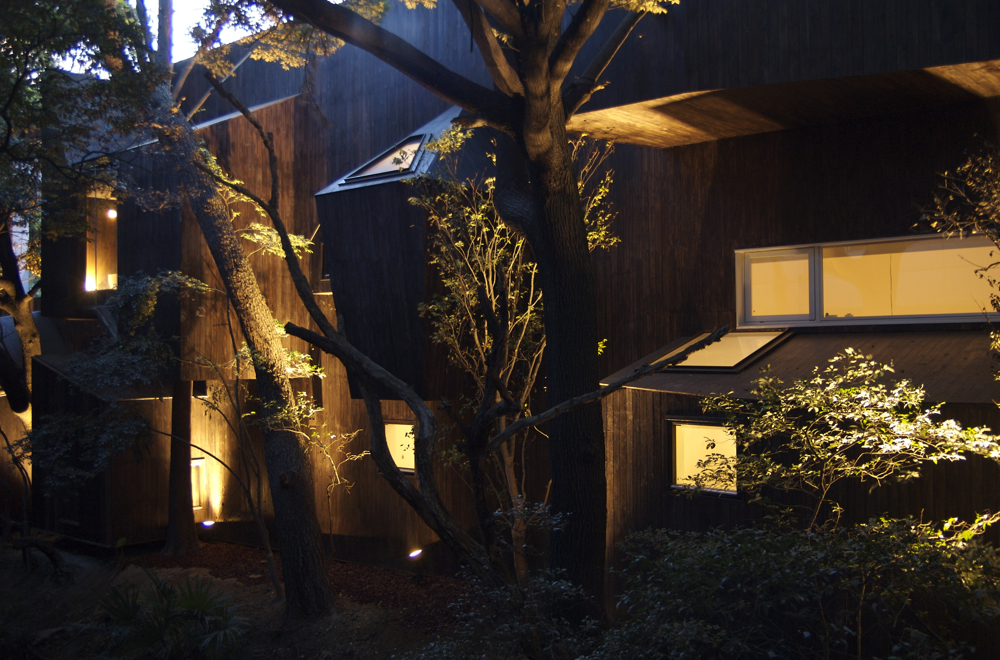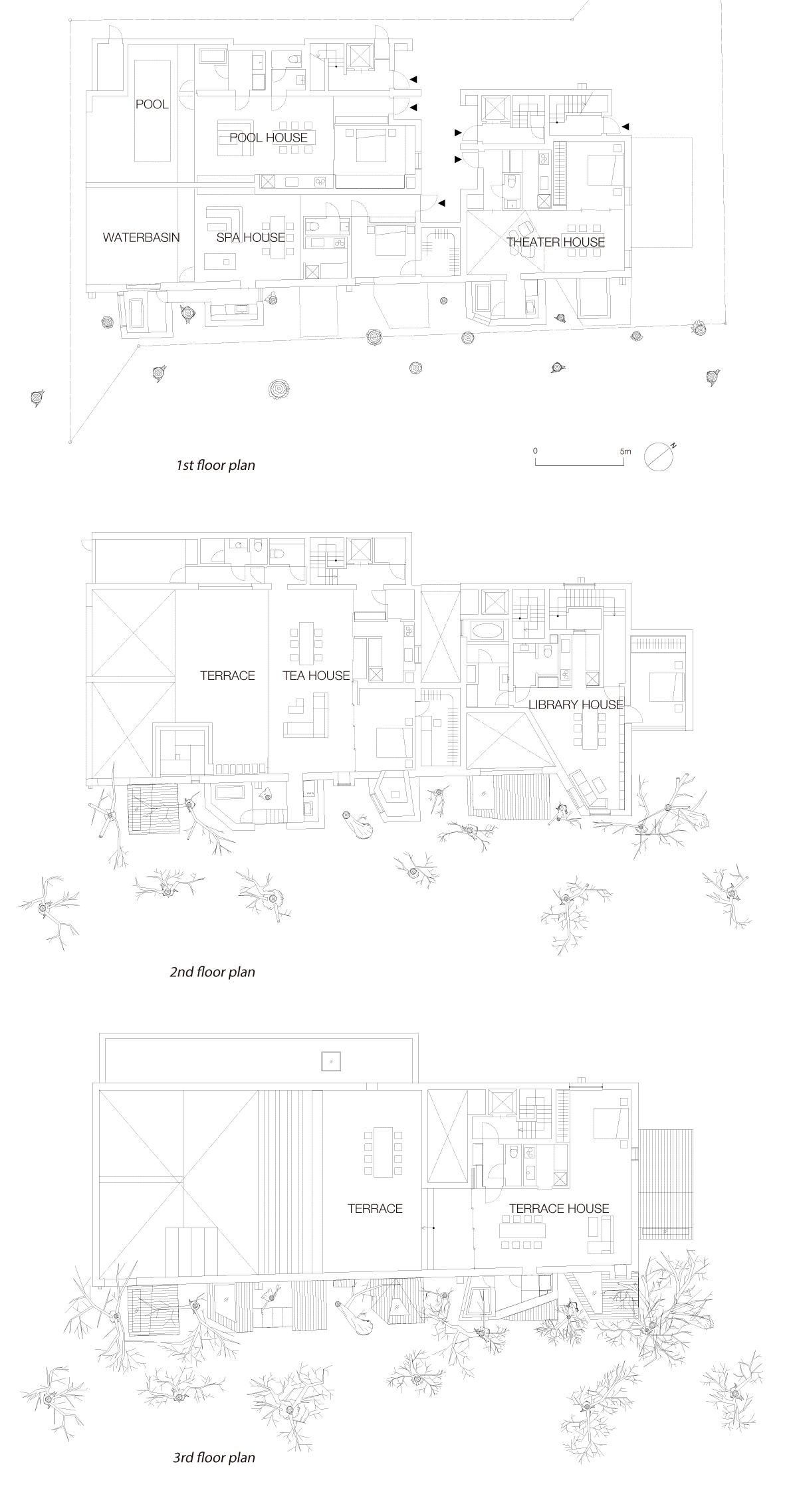 Completion

2007.08
Principal use

Residence
Structure

RC + S
Site area

770㎡
Total floor area

693㎡
Building site

Tokyo
Structure design

Oak Structural Design Office
Contractor

NISHIMATSU CONSTRUCTION
Team

Yasuaki Hori [former staff], Kazuaki Kuroda [former staff]
日本建築家協会賞
GOOD DESIGN AWARD 金賞
BSI Swiss Architectural Award 2012