Bella Vista SPA & MARINA ONOMICHI Erretegia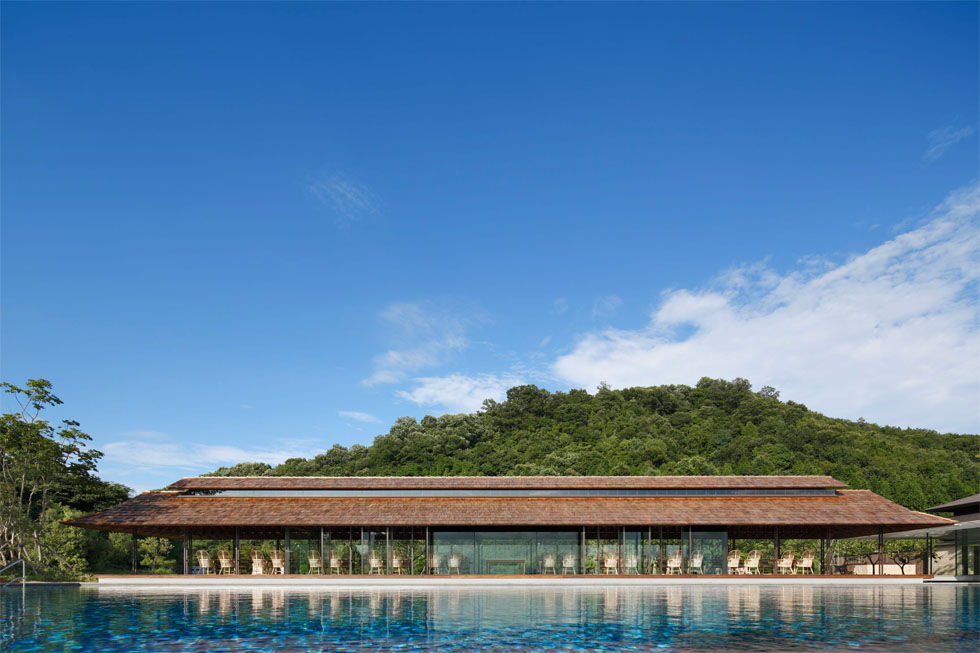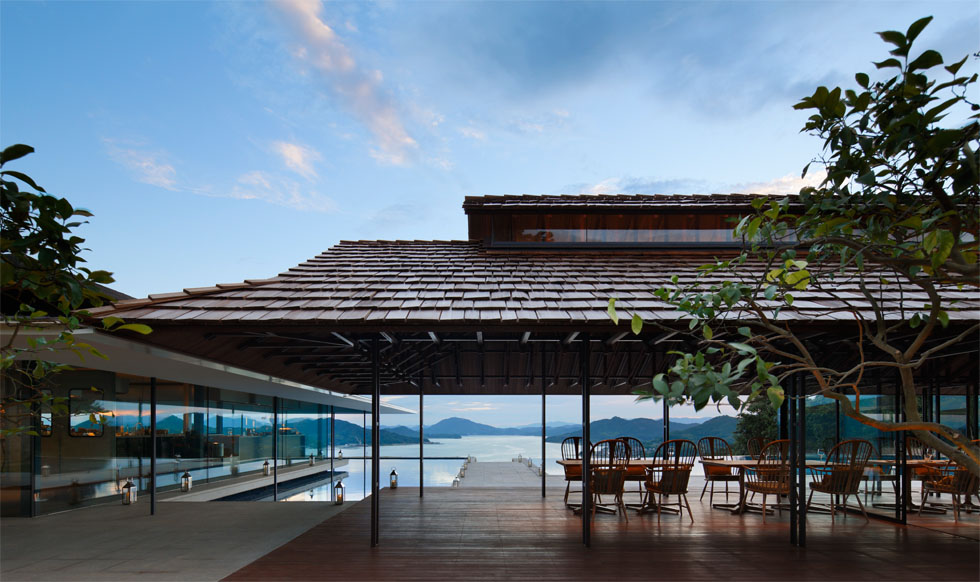 The restaurant is part of a resort hotel that overlooks an inland sea. The project consists of a 36m by 6.8m new dining space and renovated kitchen-dining area. In between the ocean and mountain, the architecture opens up to both. The idea was to create a generous place with pleasing wind and open view like a gazebo in a garden with only a roof above the seating area. Half the space is surrounded by a glass fixture so one would feel as if dining outdoor.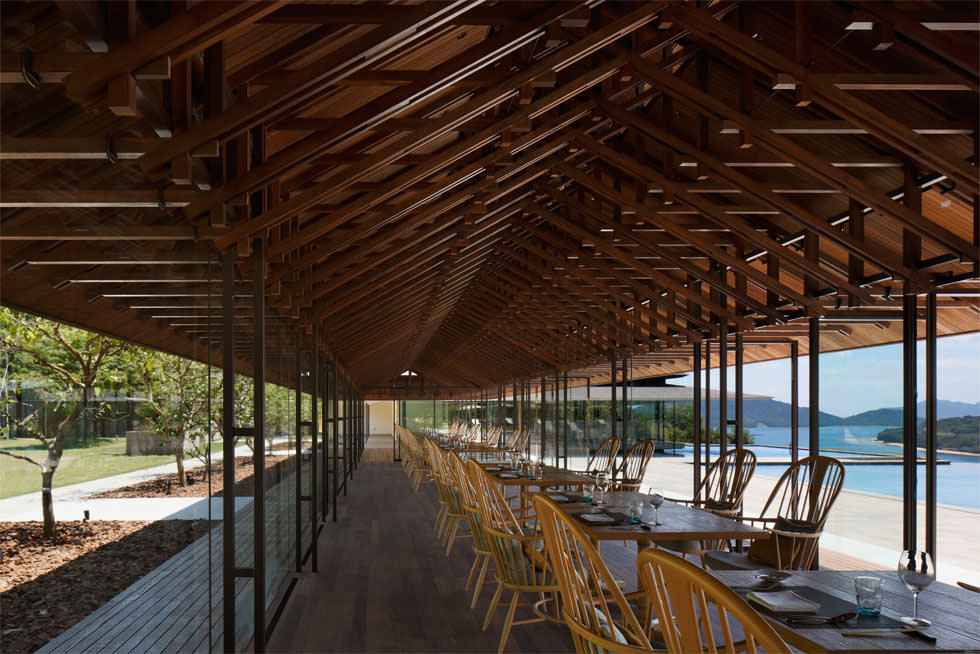 In order to avoid the space becoming dull, the roof structure needed to be warm and delicate. We decided to gently embrace people with bundled rafters made of red pine that is common in the region, hence accords with the concept of the restaurant, local production for local consumption.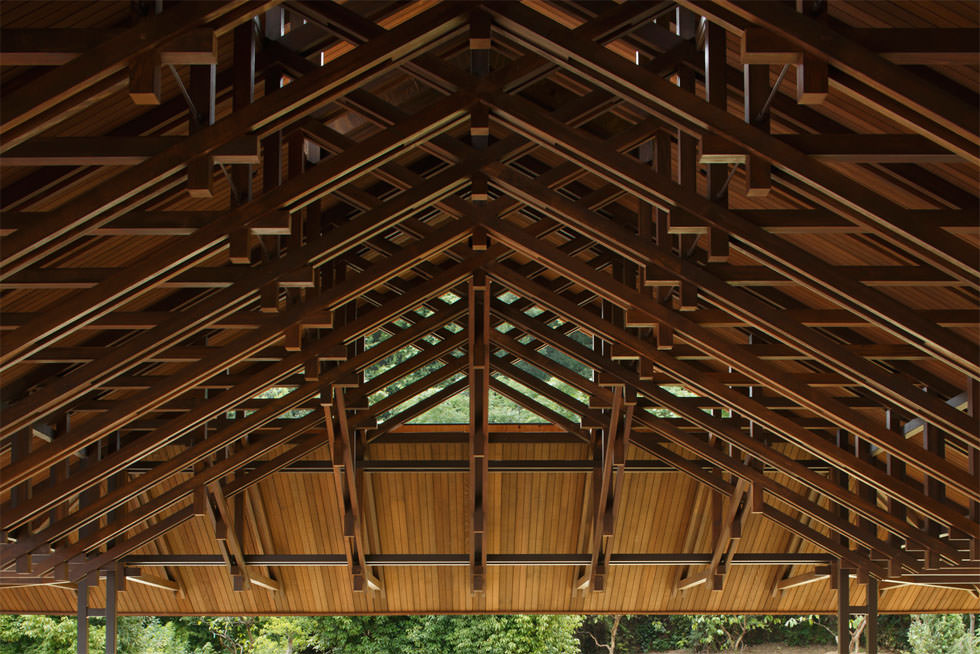 "One arrow can be broken easily, but not so if three were united as one." The idea was preached by Mōri Motonari, a prominent daimyo of the region, and we decided to reflect this regional story in the roof structure.Three kinds of rafters in size, 22.5 x 45mm, 45 x 45mm, and 22.5 x 60mm, are arranged at 450mm-pitch. The frame was constructed by the craftsmanship of the traditional furniture industry in the region, and with a total of approximately 1600 roof frames, a gentle and delicate structure was realized. Beautiful evening sun penetrates through high-side windows at the top of shingled hipped roof, glamorizing the time around sunset.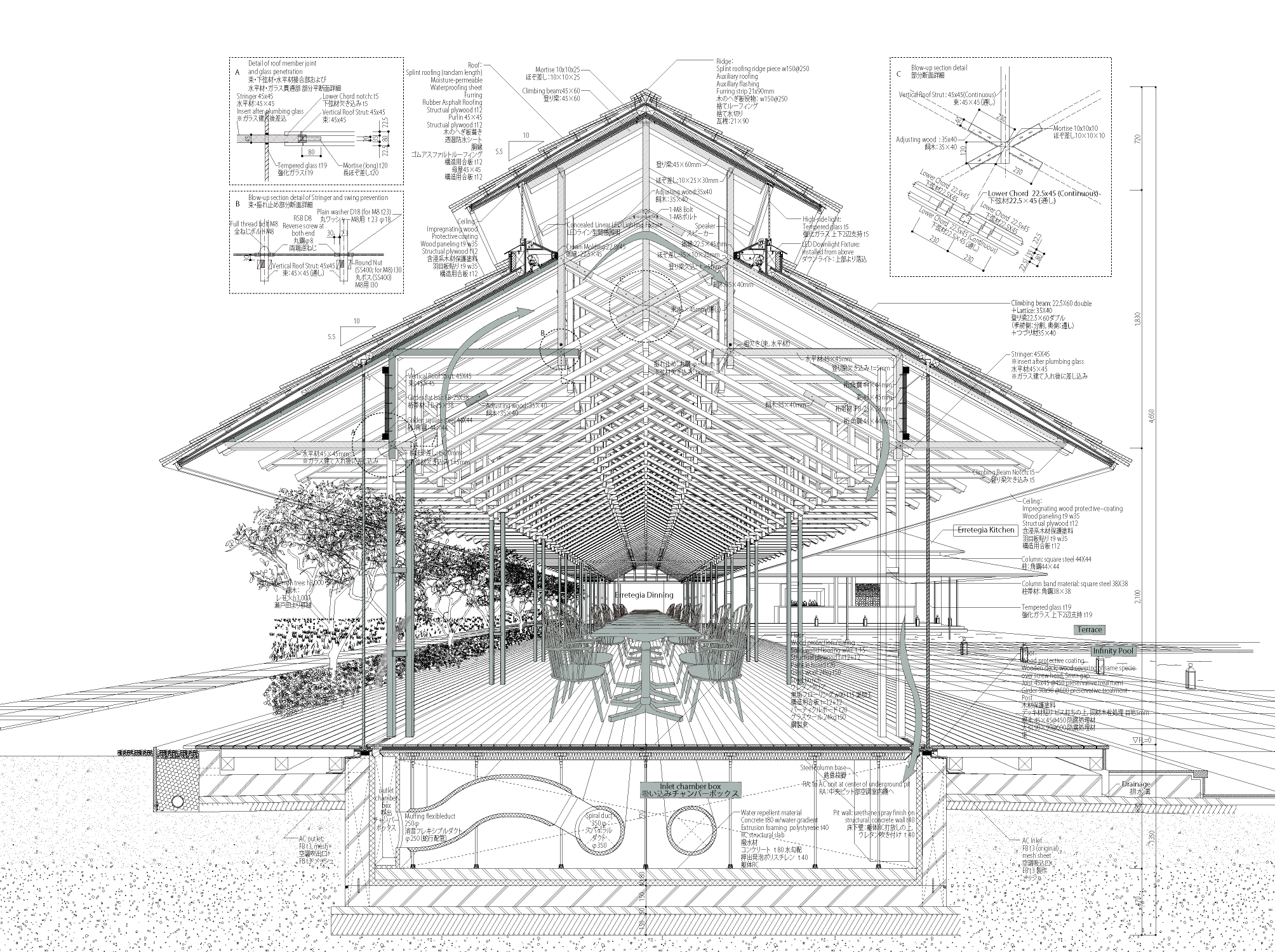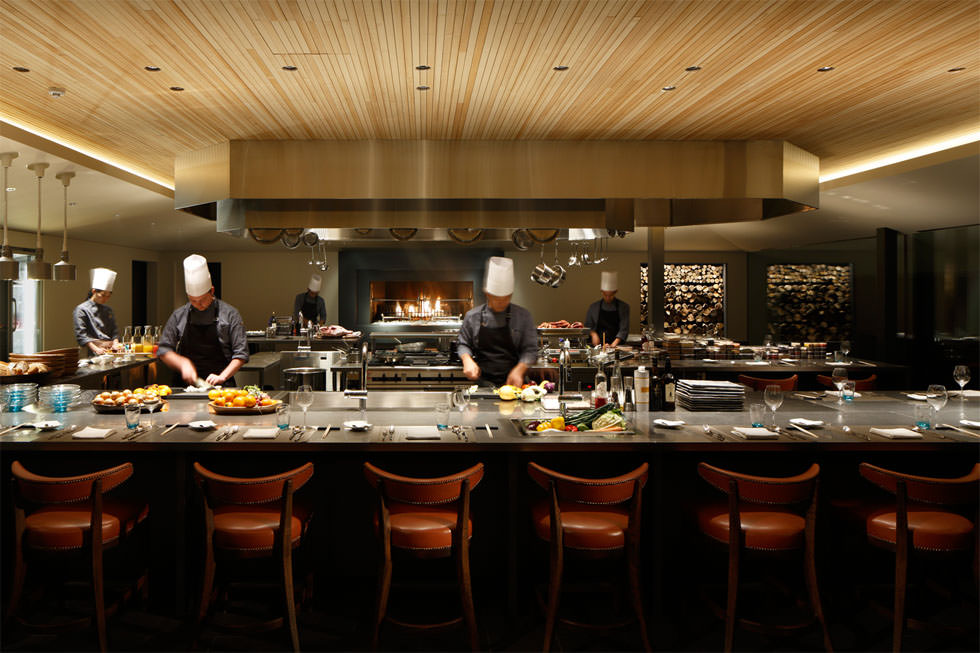 A deep low canopy added to the existing building welcome guests into the kitchen-dining area. Inside, guests can see an orderly stainless-steel kitchen, stools kept lower than the kitchen counter, and a large oven in the middle. Guests are seated beside the kitchen, and enjoy a meal next to the chefs.
Completion

2015.07
Principal use

Restaurant
Structure

S + T
Site area

5,447㎡
Total floor area

368㎡
Building site
Structure design

Yamada Noriaki Structural Design Office
Contractor

DAIWA CONSTRUCTION
Team

Yasuhiro Otani [former staff], Hiroyuki Moriyasu [former staff], Yoshikazu Namiki [former staff]