Tokyo International Airport Terminal2 / Observation Deck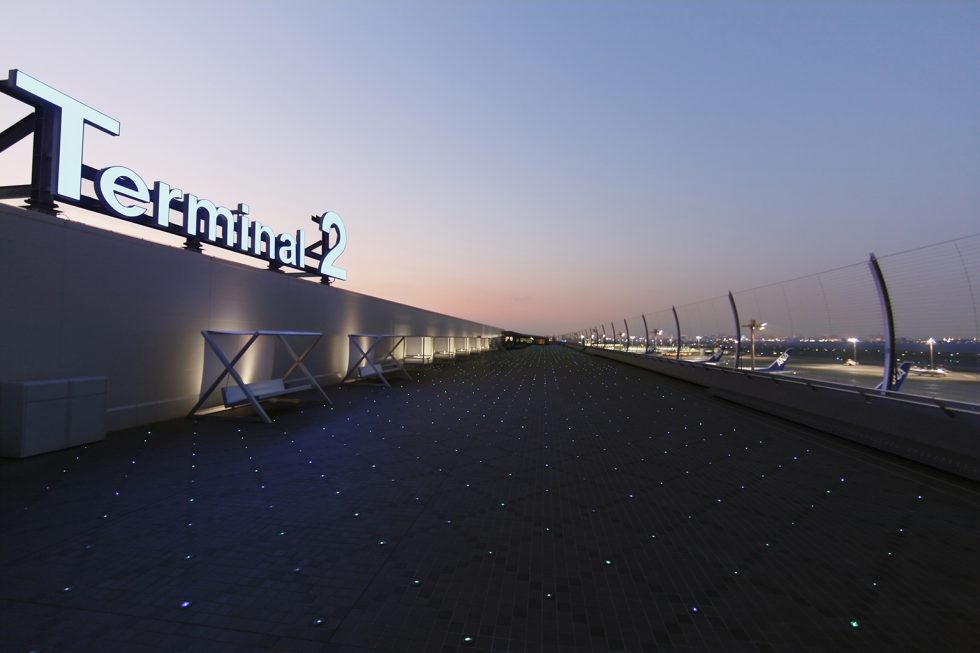 A rooftop observation deck is a place to see loved ones off with feelings of regret. Only moments before, they were near; but from this day, they will be far away. When seeing them off, we want to get as close as possible to the airplane. We may even study the airplane's windows, hoping to catch a glimpse of them. Our heart is out there on the runway.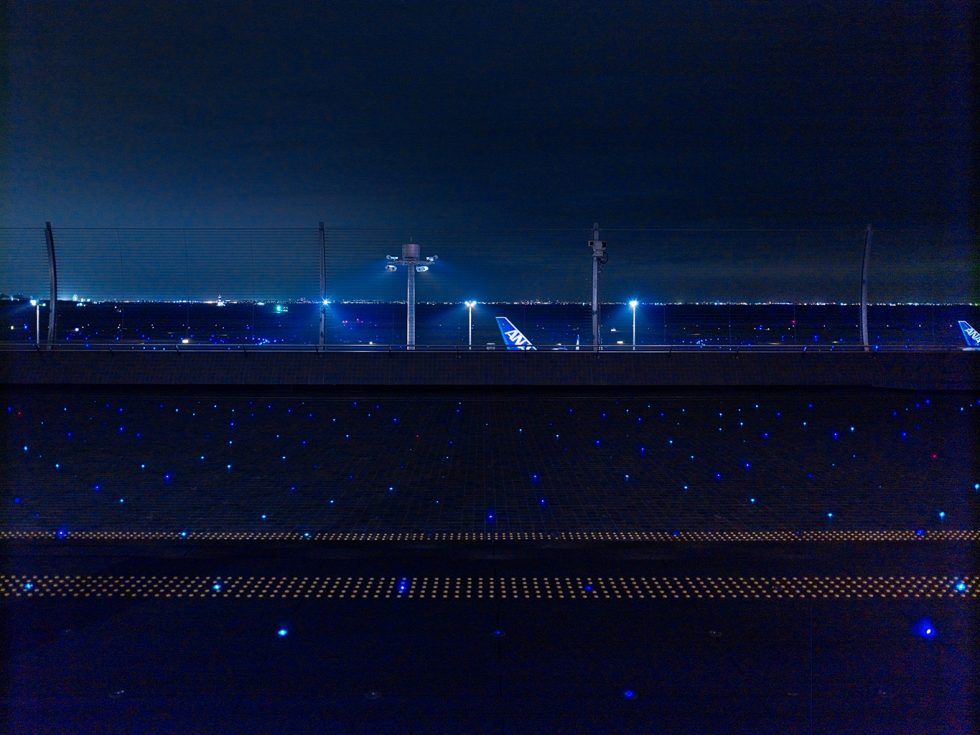 We began by thoroughly minimizing fence detail and made the horizontal wires simple. By applying the same tiles as used on the floor on the metal facing of the parapet crown, a unified appearance was obtained. Because the glare of strong lights nearby is obtrusive when trying to see the runway, we distributed the lighting on the floor. On the runway, the navigation lights of the airplane taxiway twinkle like stars, with a hint of red light particles mixed among those of blue and green.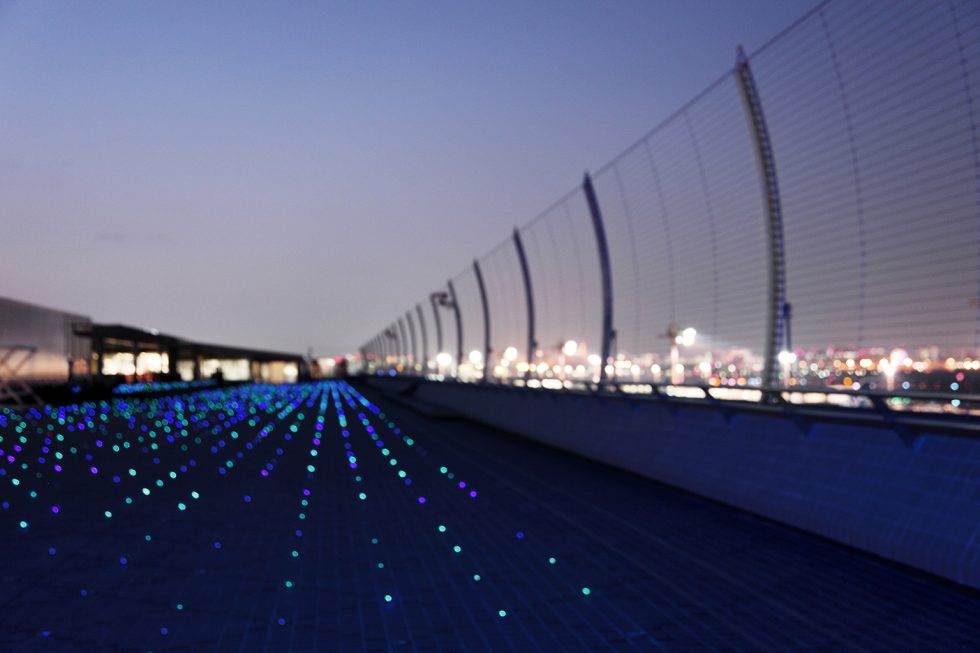 We therefore sprinkled this same blue, green, and red light across the observation deck. Some 3,000 LED upper lights are set into the tiled floor.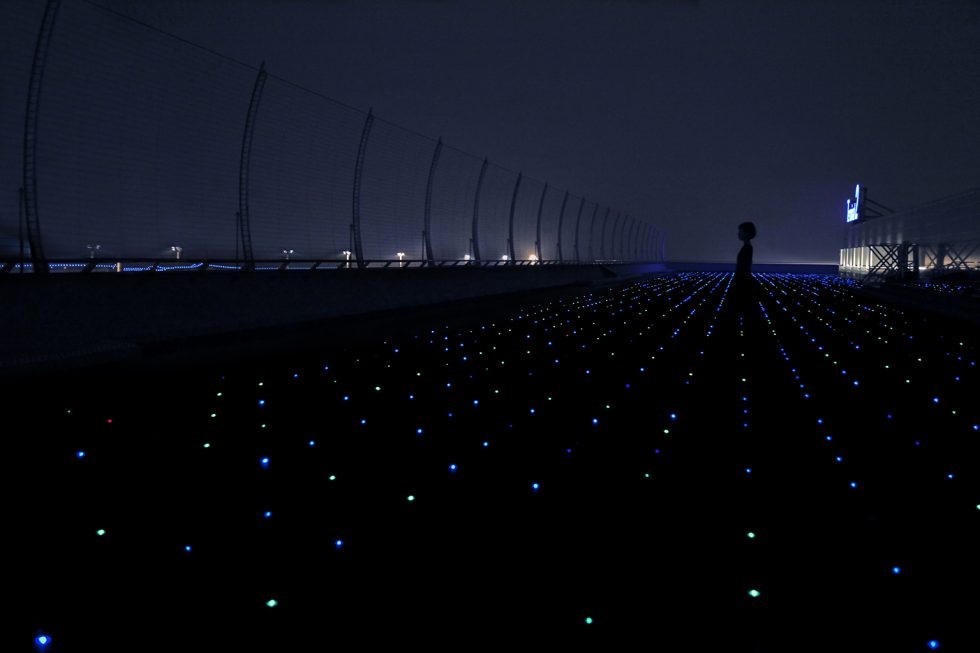 Because there are so many, it would be expensive to wire them all, so we developed tiny lamps containing photovoltaic power generation and a storage battery. Through use of the blinking function, a long lamp life is achieved. By furthermore staggering the lamps' illumination by a few seconds, we have produced an odd sense of floating among the flickering lights: an experience much like standing in the middle of the runway. A space is thus created that replies to visitors' desire to be close to their loved ones.
Completion

2010.10
Principal use

Airport
Structure

S
Site area

159,000㎡
Total floor area

3,340㎡
Building site
Contractor

TAISEI