coconca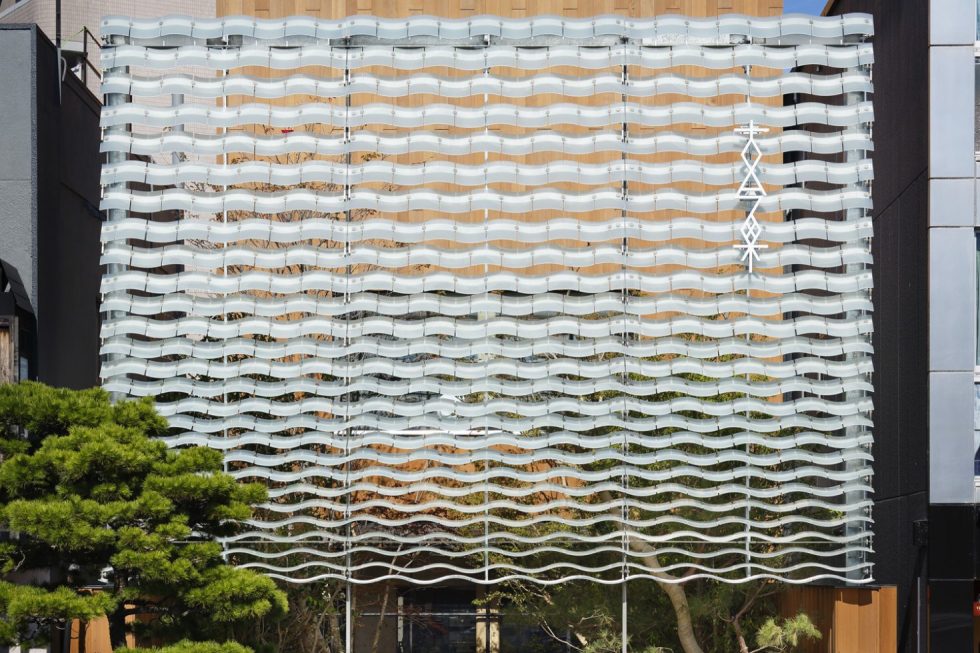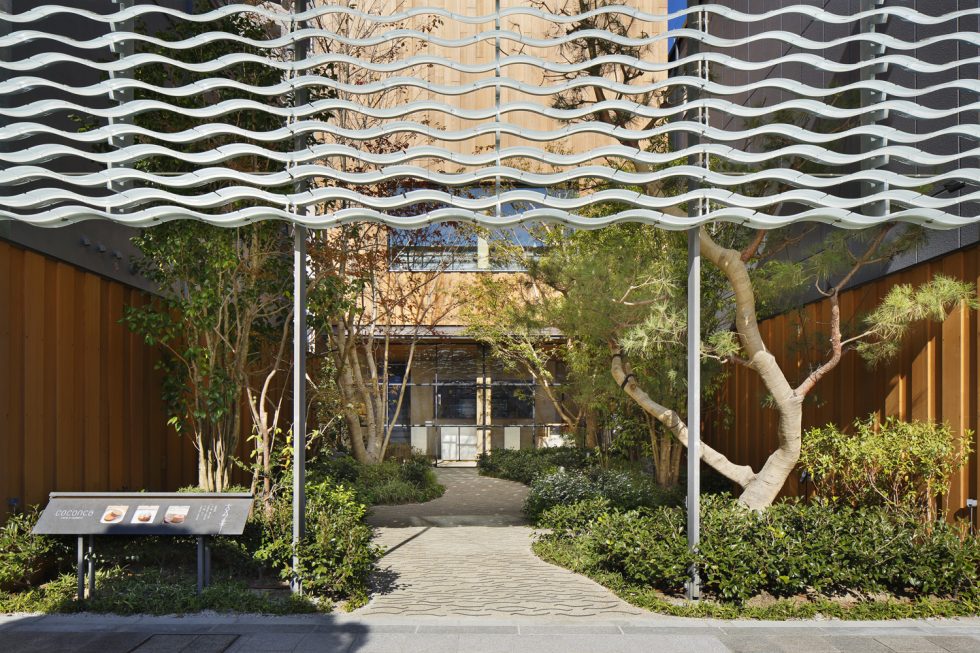 This is a renovation plan of a store for "coconca," a new brand by Fujiiya, a venerable maker of momiji manju (maple leaf-shaped Japanese confections) in Miyajima of Hiroshima Prefecture, a small island in the Seto Inland Sea that is known as one of the most scenic places in Japan. The store is located in a shopping district between Miyajimaguchi station and the ferry terminal to Miyajima.
 For the feeling of the anticipation of heading to Miyajima, the façade comprises 1,630 glass tiles, expressing the glittering waves of the Seto Inland Sea.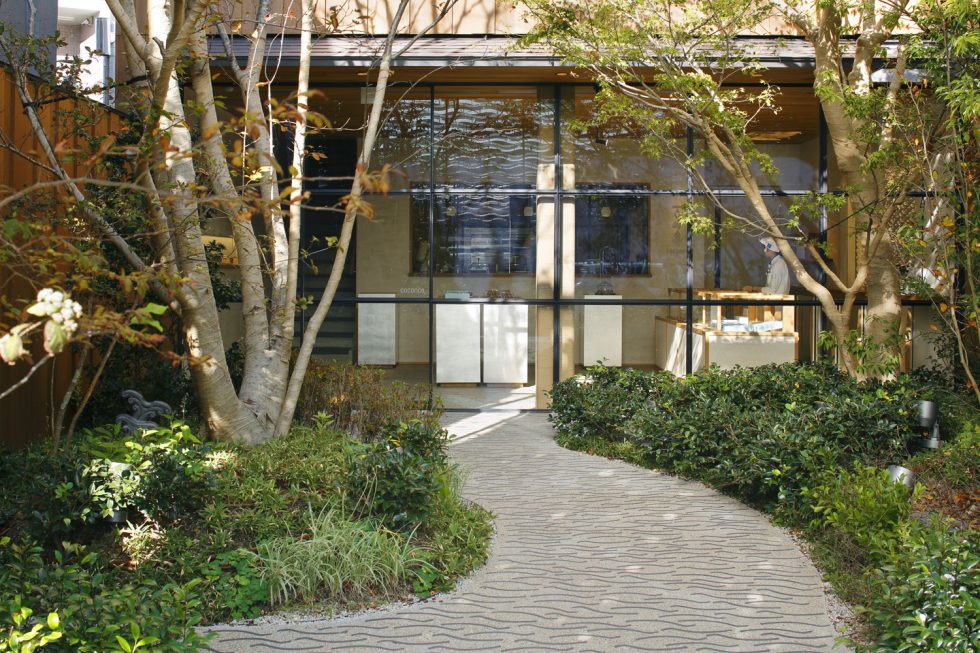 The front half of the existing building that faces the street was removed and replaced with a lush green garden. The architecture has the atmospheric presence of a mountain dwelling in the city. Wavy tiles are laid on end in the ground and spread to evoke the open sea while the native plants of Miyajima continue like the islands of the Seto Inland Sea.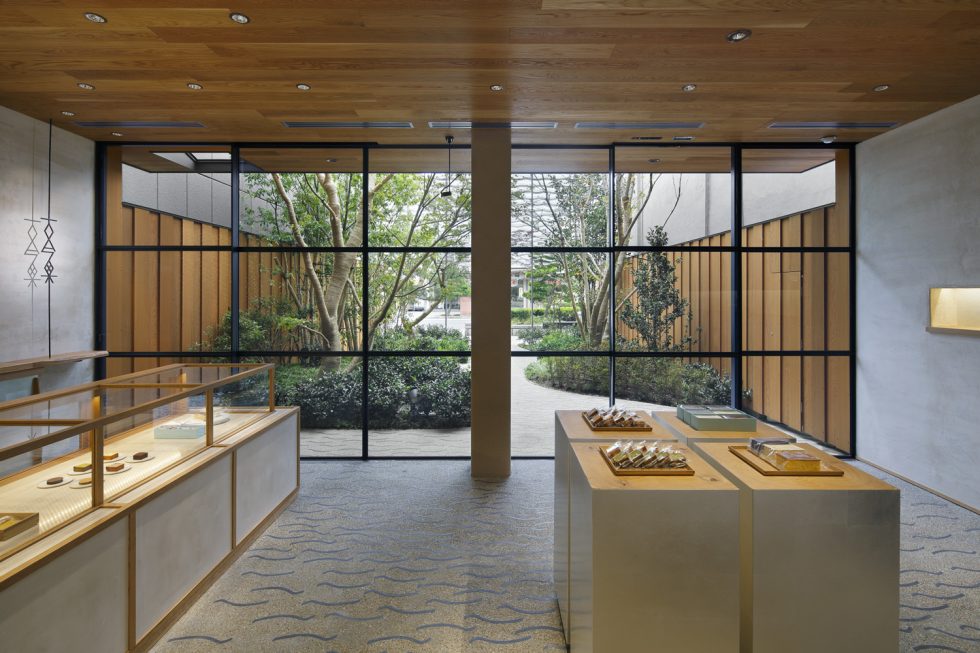 On the first floor, the open kitchen allows people to see the making of confections and creates a proximity between the makers and customers.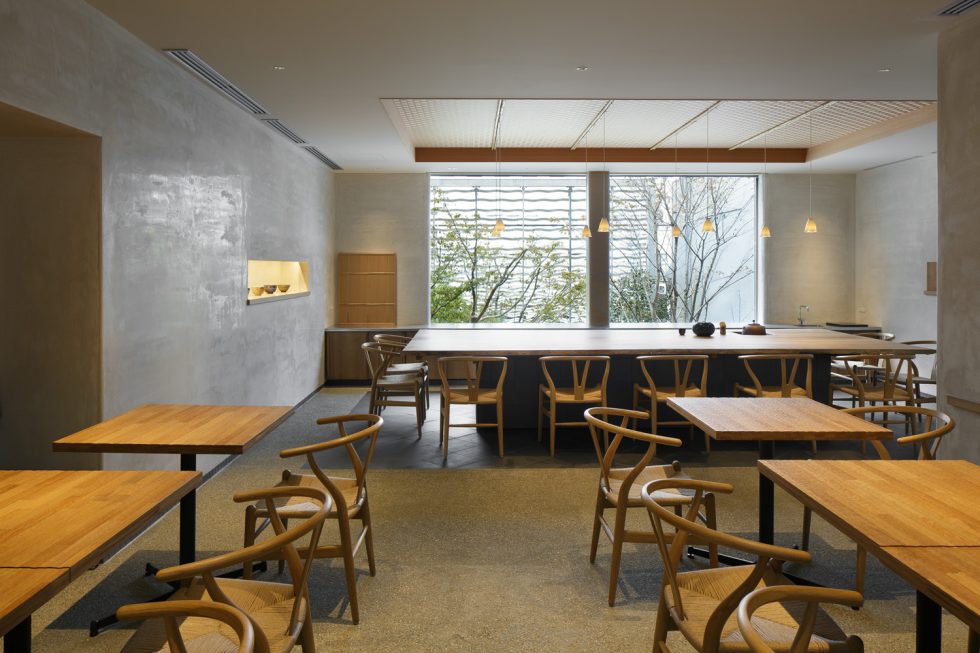 The second floor has a café where visitors can relax with a view of the garden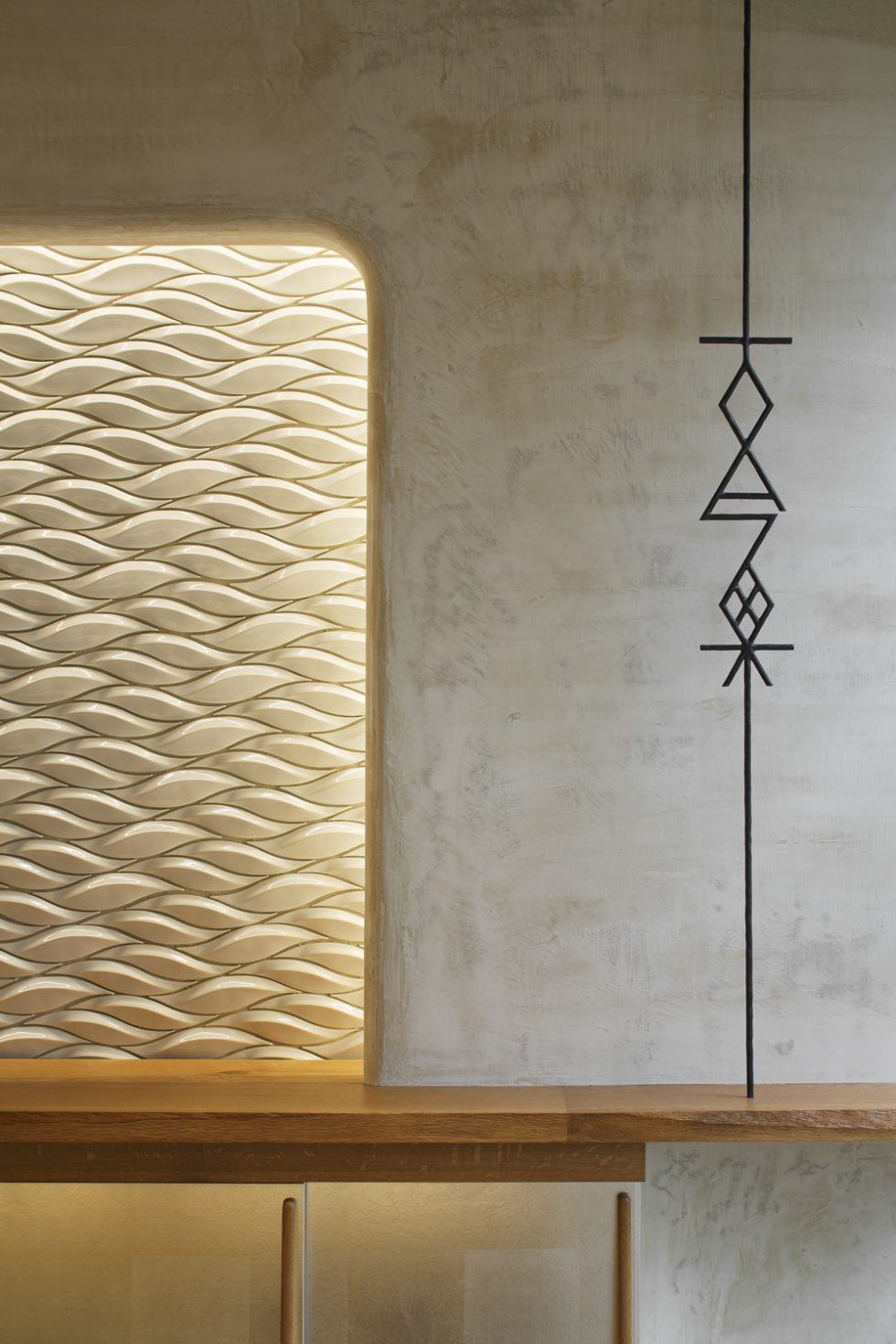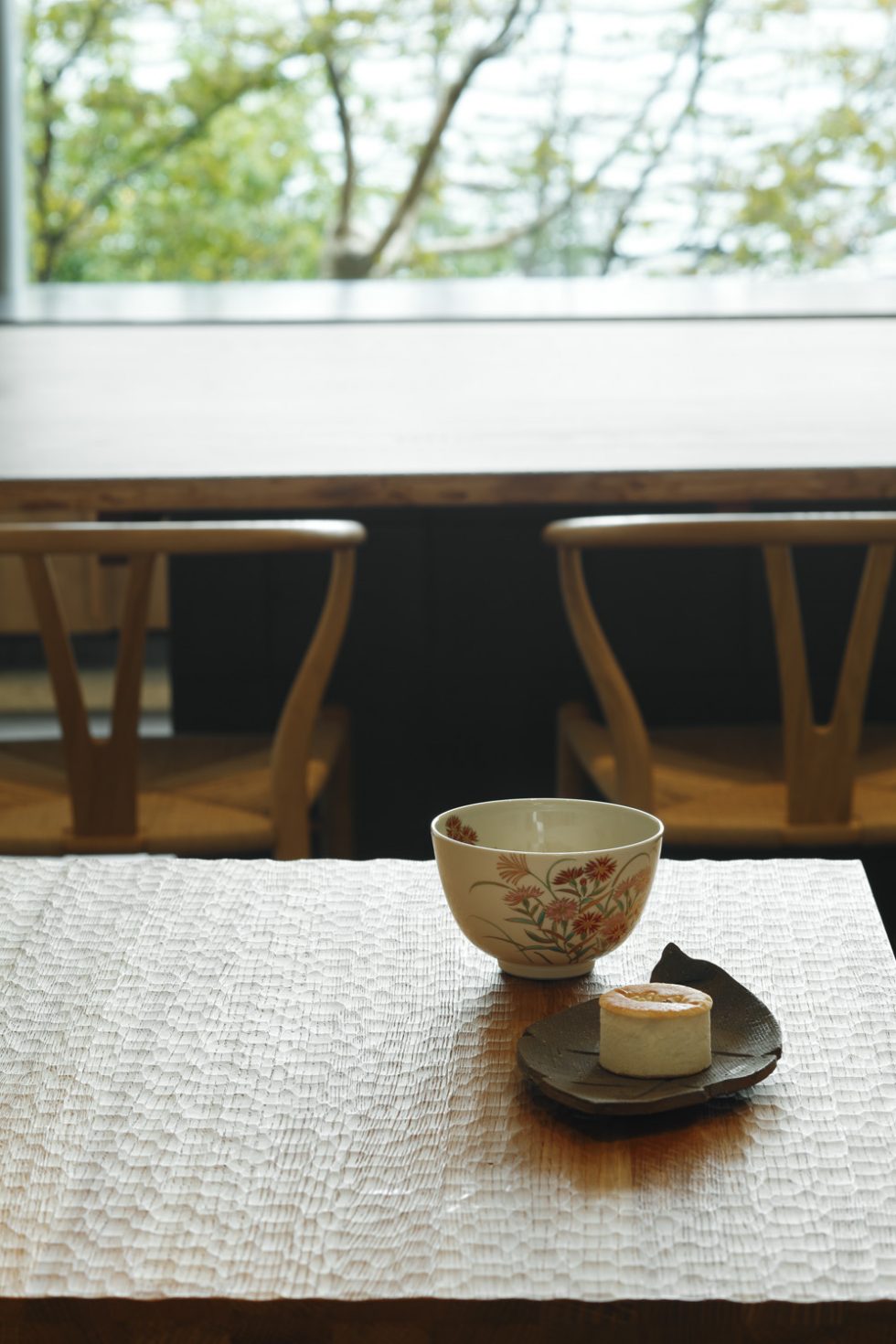 As in Itsukushima Shrine on the island where ripples emerge on the ceiling as light is reflected off the sea, this architecture, too, creates swaying of light in the space by using diffused reflection materials with wave patterns such as glass roofing tiles, aluminum countertops with hammer-mold processing, three-dimensional wavy tiles, and a dimpling-processed table.
Completion

2015
Principle use

Shop,Cafe
Site area

205㎡
Total floor area

280㎡
Structure

Steel
Constructor

TAKENAKA
Building site
Team

Naoko Sumitani, Hidenori Sakai [former staff]