Roku museum
This is a private art museum situated in suburbs of Tochigi, Japan. The collection by the owner's deceased father mainly consisted of figurative paintings of natural environment such as forests. Because the owner desired a museum with a parlor-like mood that local people could casually visit, we proposed of creating a park-like place.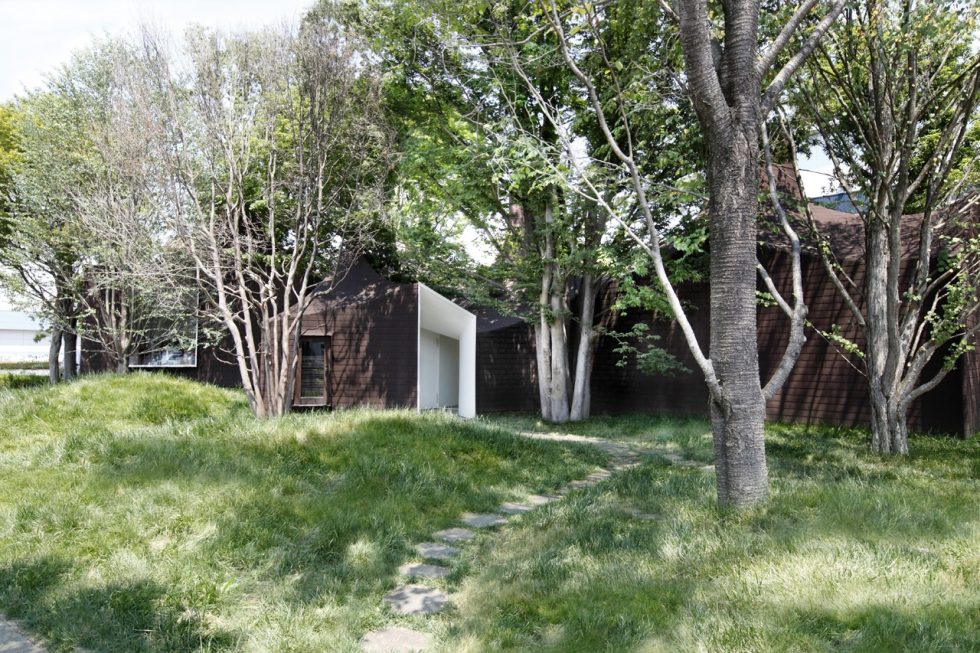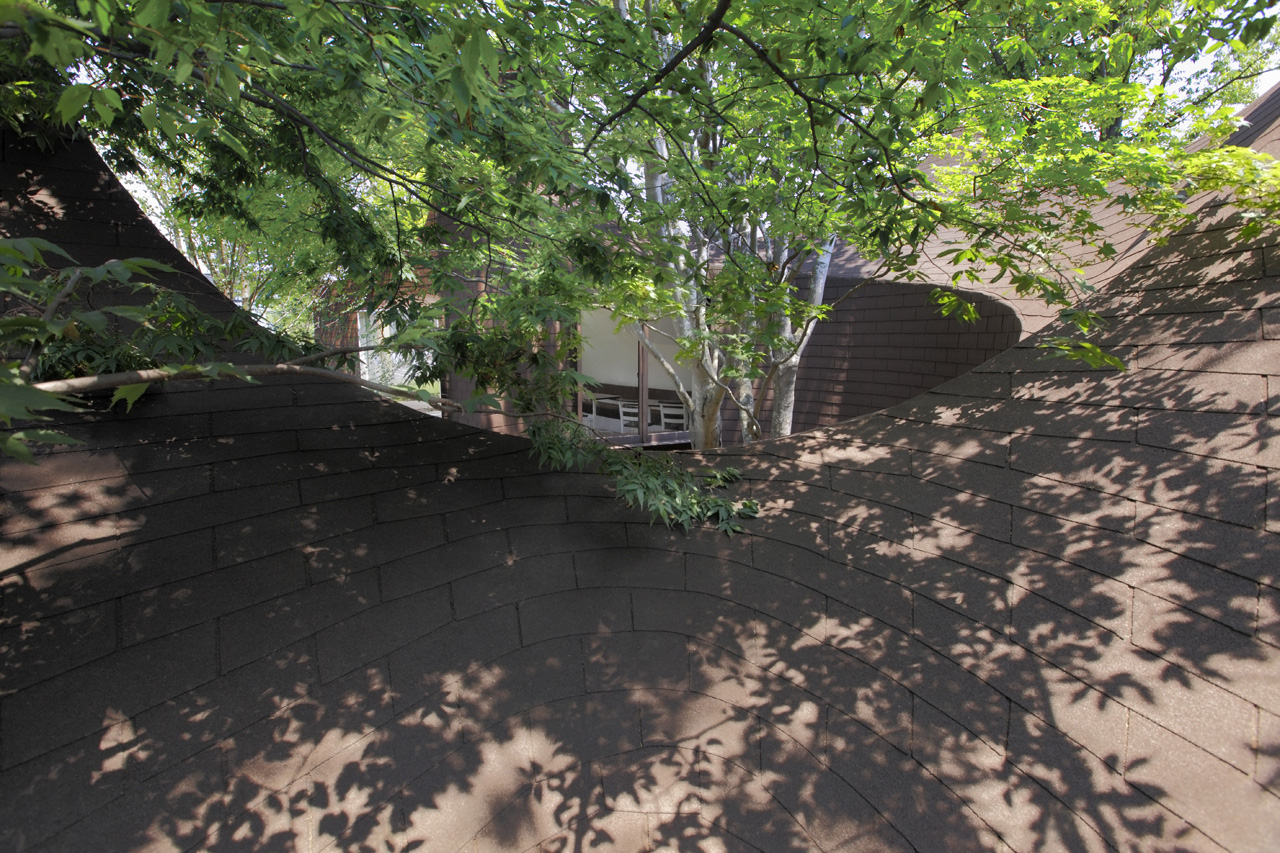 First, we visited nearby mountains with a local gardener to determine the trees to plant and their orientations prior to the design of the museum. We planned to plant the trees in a grid formation so the branches would not overlap while evenly filling the sky. We then measured each tree three-dimensionally, modelled them on a computer program, and designed the building that snuggly fit between the trees using the data.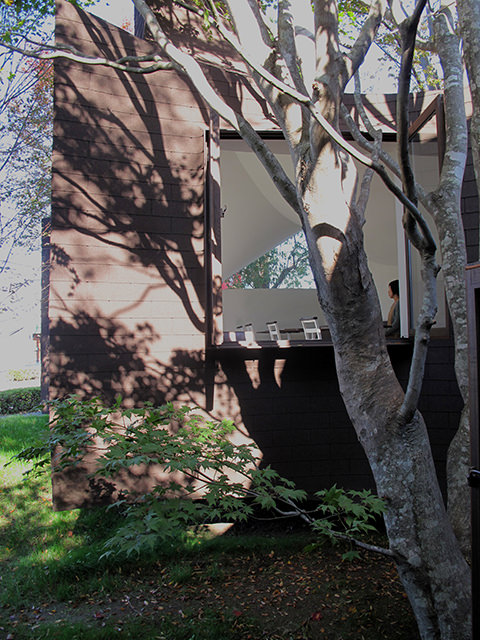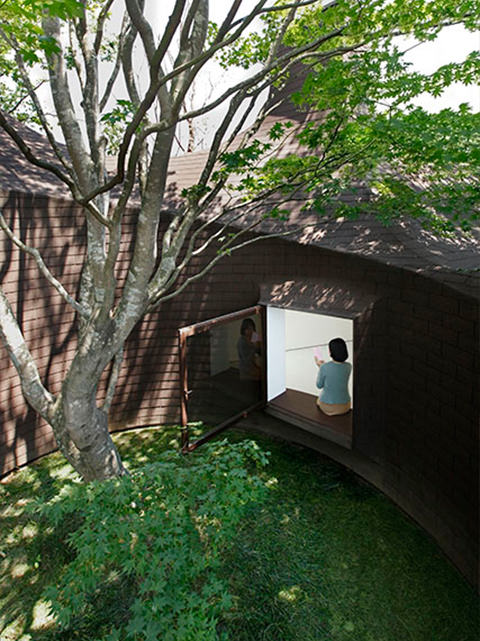 The pre-measured branch is taken in as a view from the picture window.

Different types of trees were arranged depending on the location, as an old Japanese house created a good indoor environment by combining the trees in the building and the garden. On the north side of the site, an evergreen tree to prevent the north wind in winter, and on the south side, the summer sun is blocked, and in the winter, a deciduous tree that passes through the sun is placed, and the building is developed to sew between.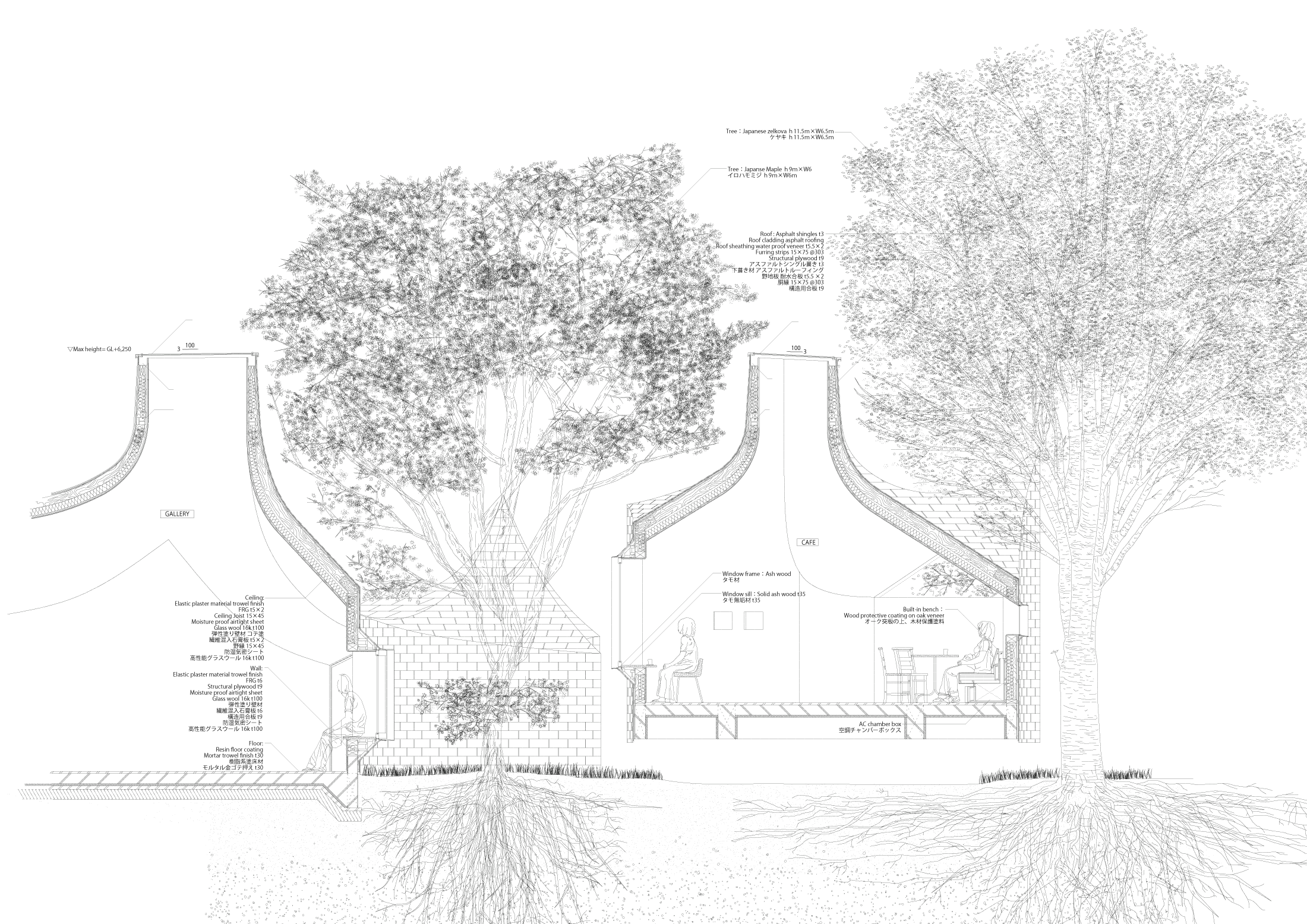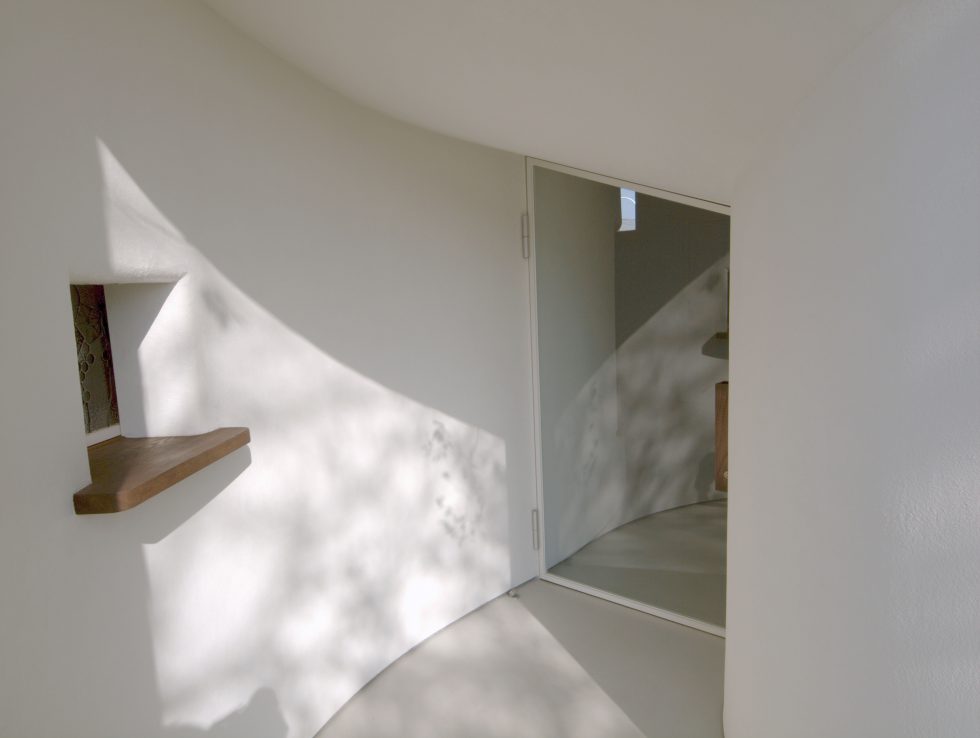 For instance, the entrance has a ceiling height where one would duck to enter. Just as a "nijiri-guchi," crawl-through doorway of a teahouse causes people to bow and induces a mood of modesty, here too, visitors slightly lower their heads and recall their simpler being, allowing them to be immersed in the art viewing.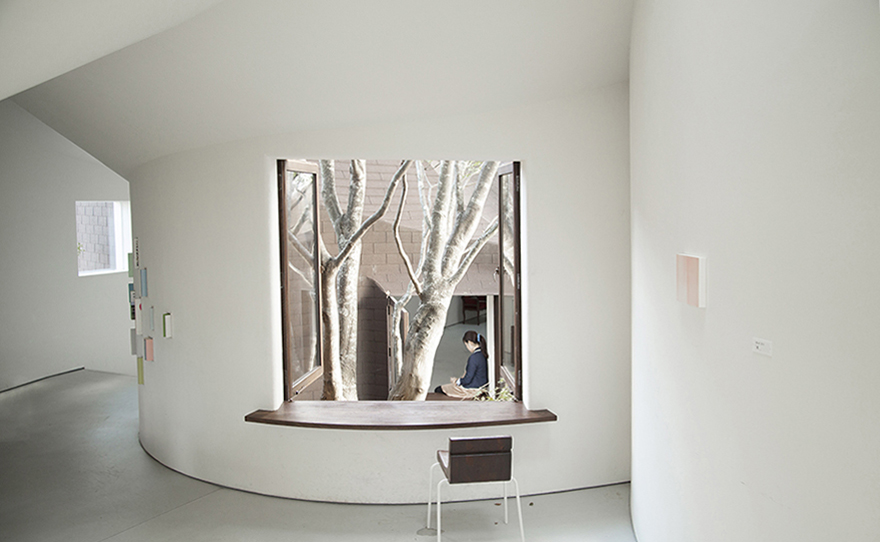 While the gallery space is a white cube so the visitors can focus on the small paintings, the ceiling reflects the shape of the surrounding trees. The interior has many intimate spaces in which the human body, architecture, and trees nestle close to each other.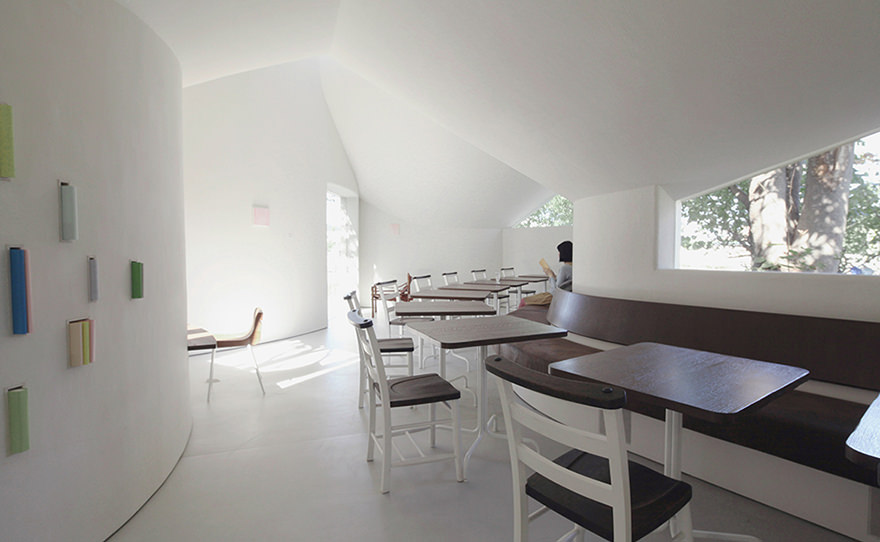 In the café, the same behaviors that can be seen in a natural environment, such as resting under the tree branches in order to avoid the sunlight or rain. It is an art museum where one can enjoy the art as if walking through a forest by avoiding branches and resting under tree shadows.
Completion

2010.09
Principal use

Museum
Structure

Timber
Site area

705㎡
Total floor area

100㎡
Building site
Structure design

yAt Structural Design Office
Contractor

Maruyama Kogyo
Team

Yasuhiro Otani [former staff], Junpei Kawaji [former staff]
日本建築学会作品選奨
JIA環境建築賞2012 最優秀賞
第11回 環境設備デザイン賞 環境デザイン部門 最優秀賞
ar+d Awards for Emerging Architecture, HIGHLY COMMENDED