Takenoko chair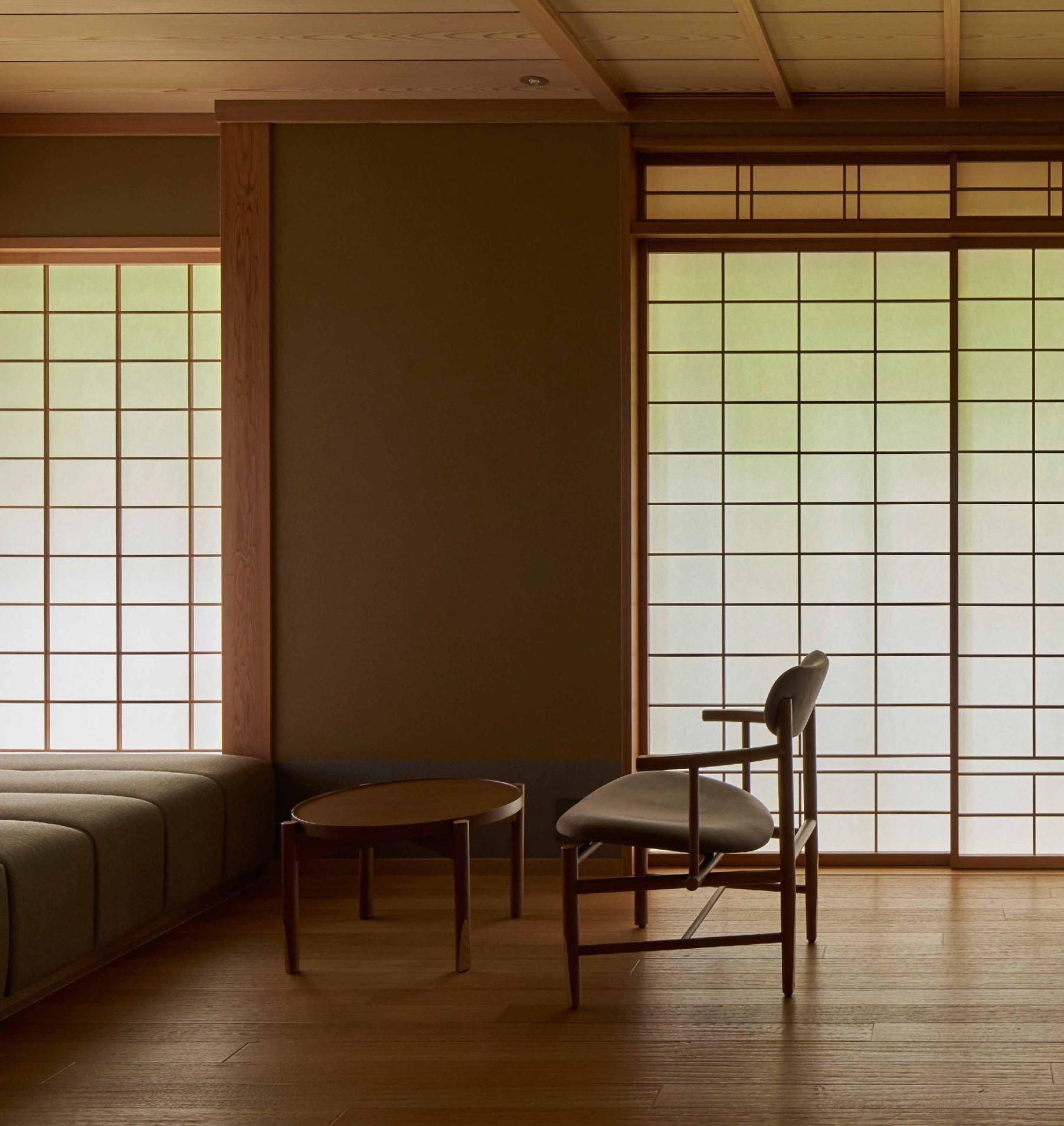 Masters of the tea ceremony have long referred to the arrangement where the barked logs of a floor post are shaved diagonally and chamfered for easy insertion of tatami mats as "Takenoko [bamboo shoots in Japanese]." This is a manifestation of the wabi-sabi sensibility, which takes bamboo shoots poking through the floor, hated in a hovel, to be worthy of longing for a humble abode. Our use of logs in architecture, too, is not only for the beauty of the materials but also to imbue the space with the naturalist aesthetics of people in Japan who live in harmony with nature. It was our wish to create a chair suited to such a modest locale.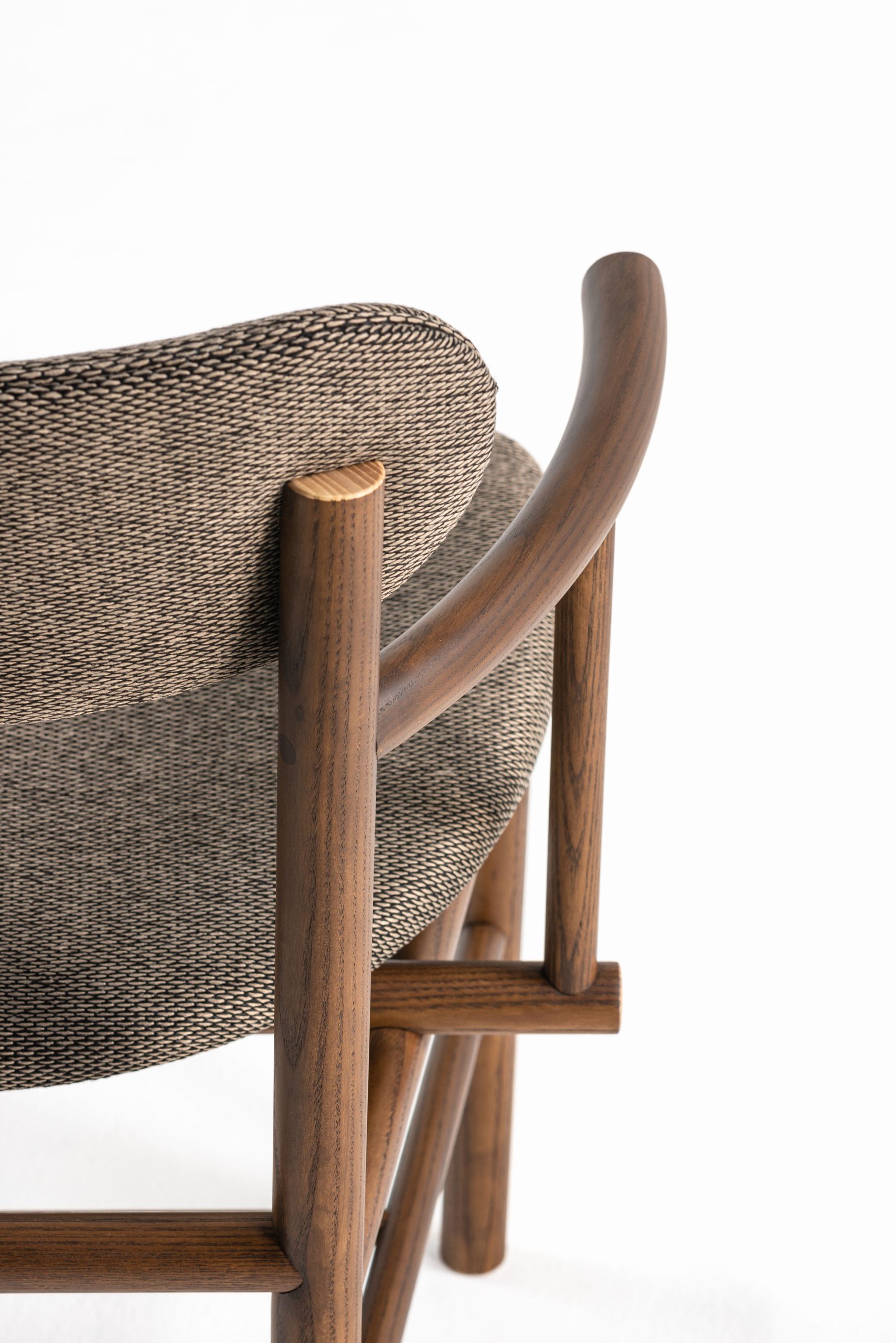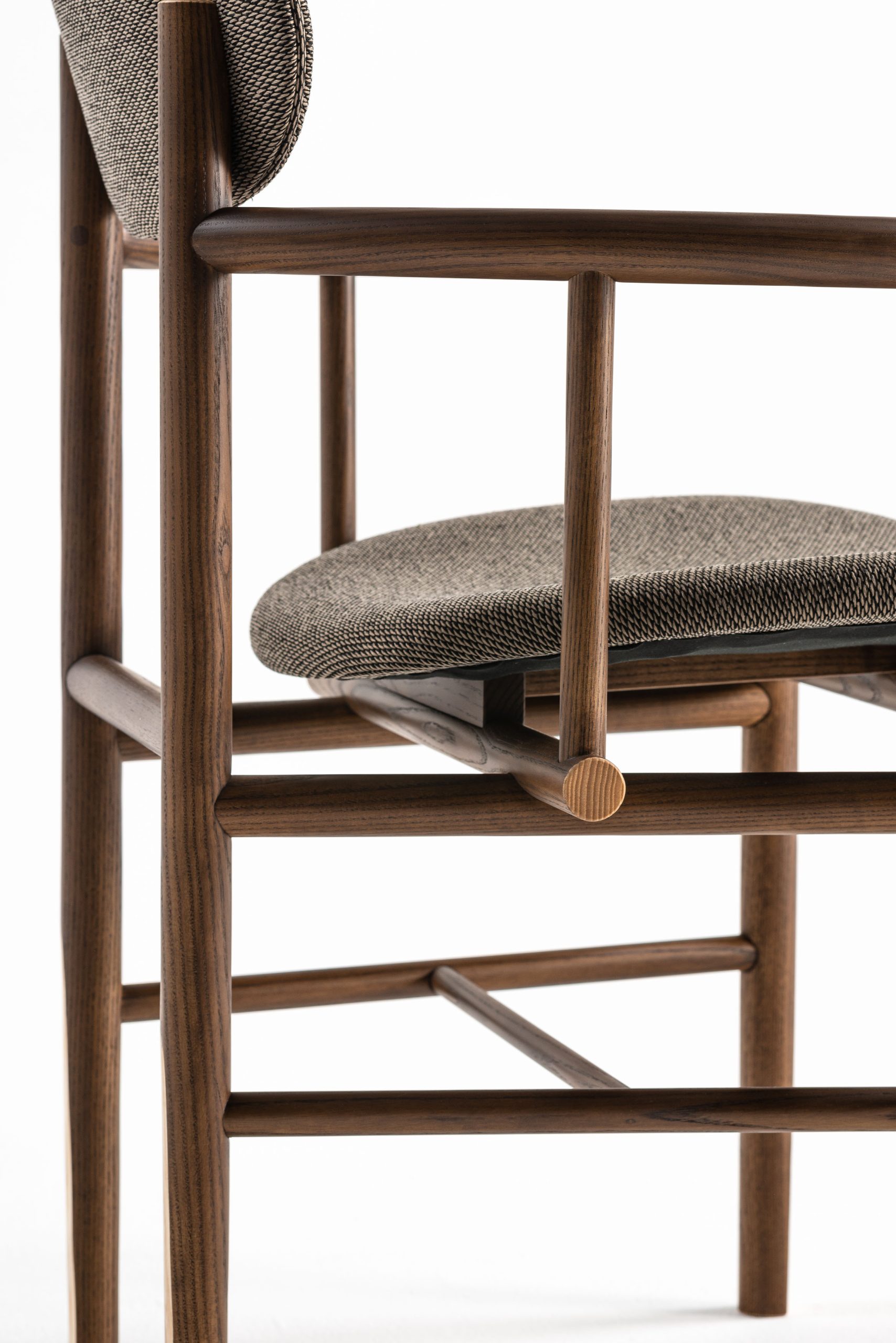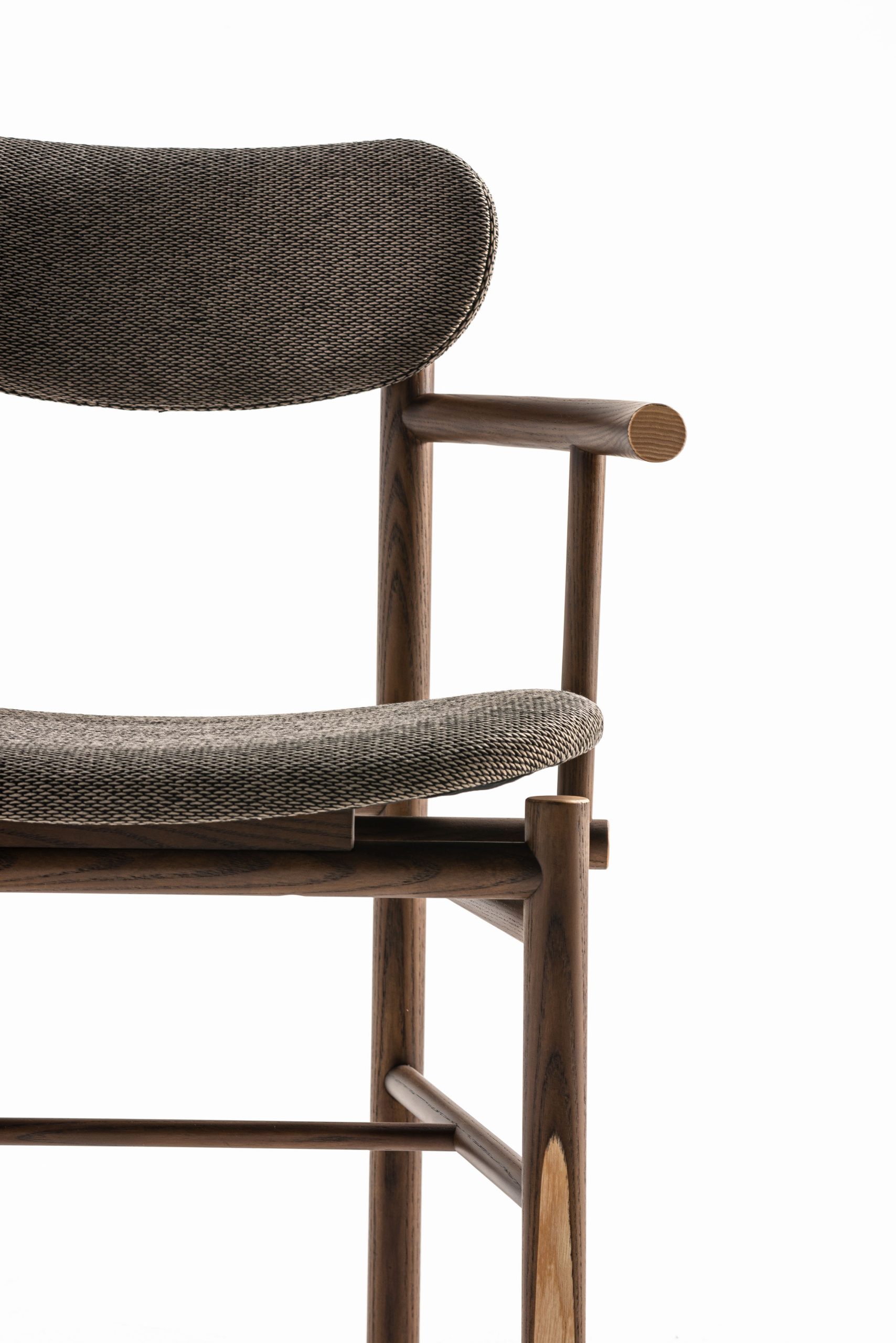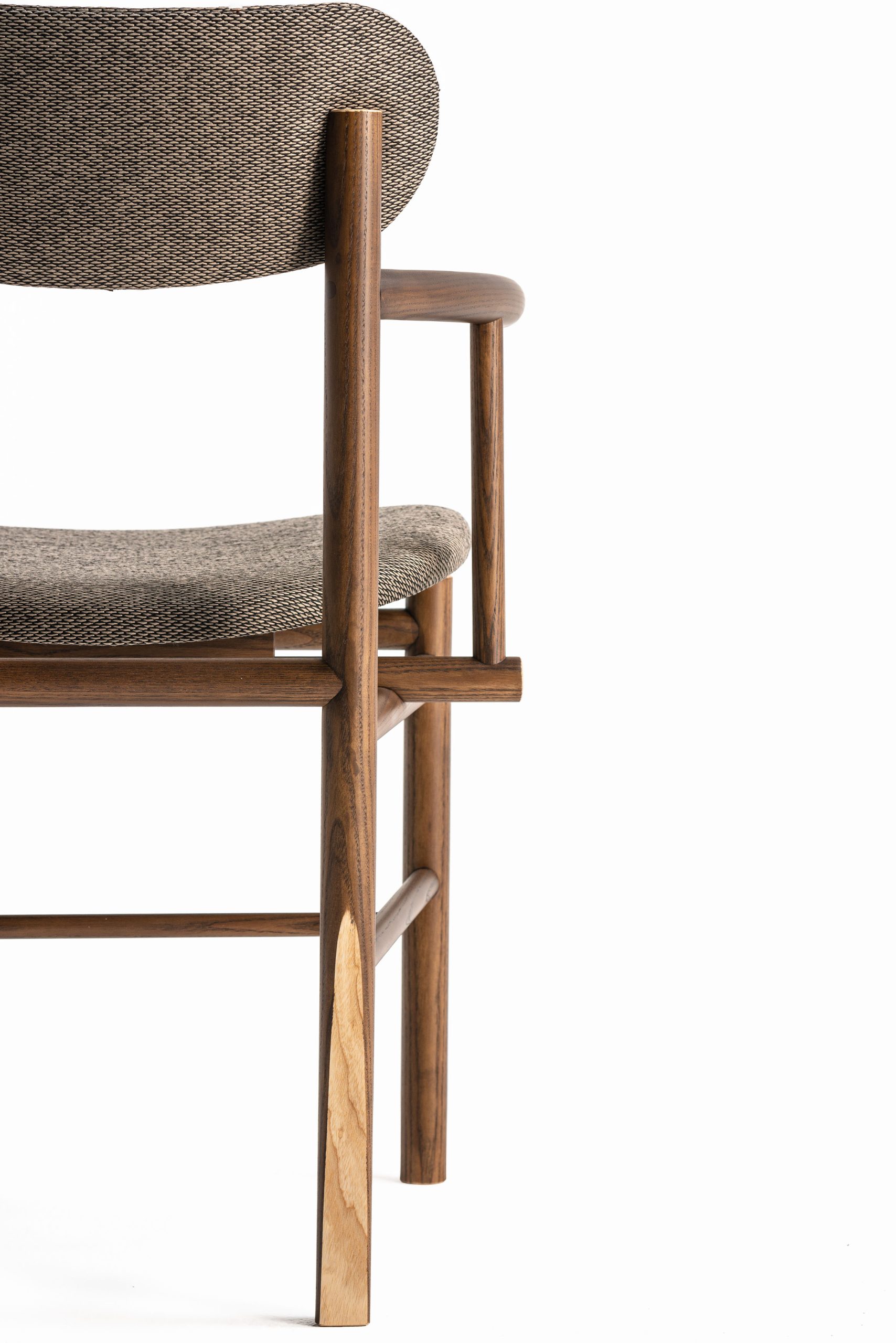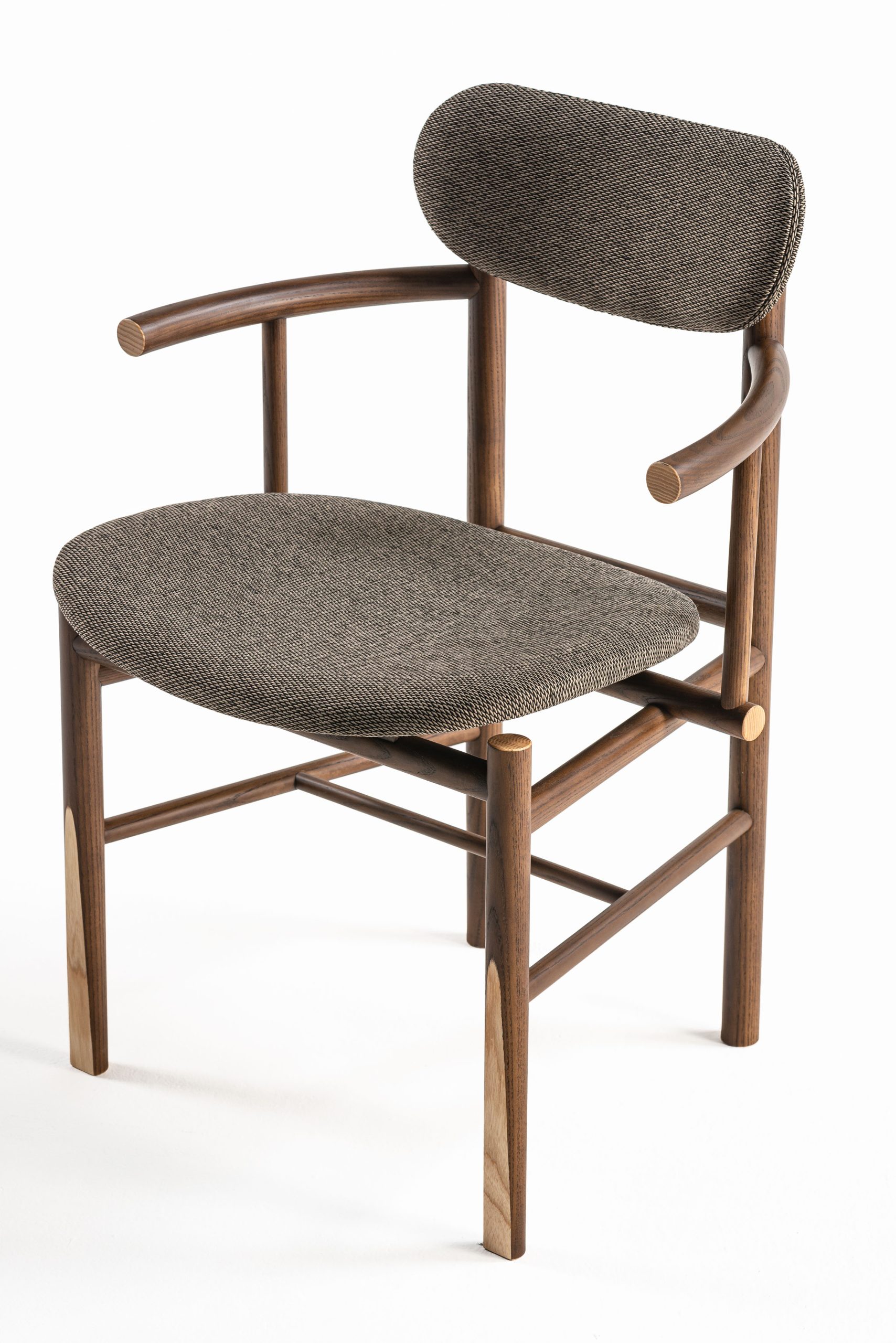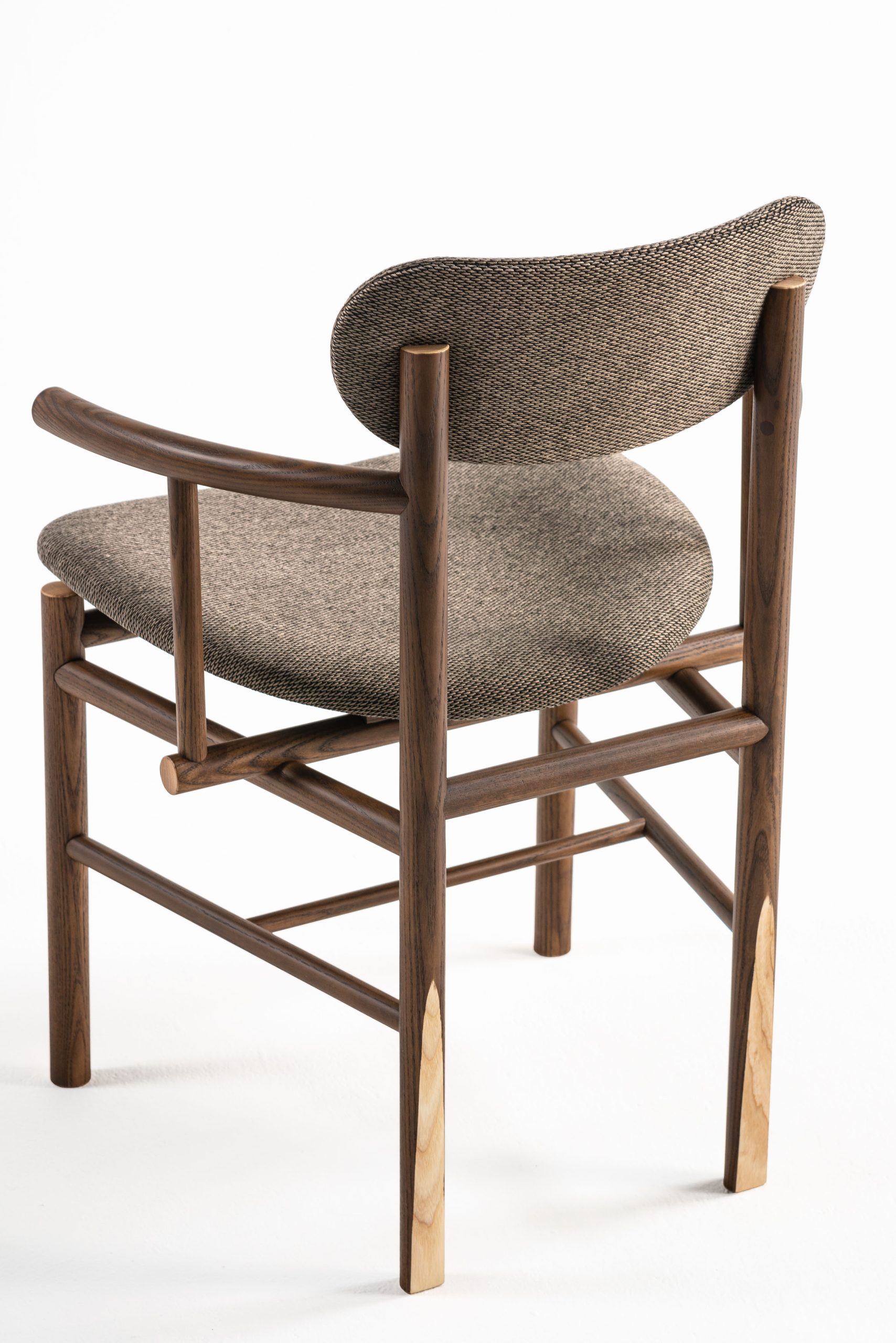 Dining chair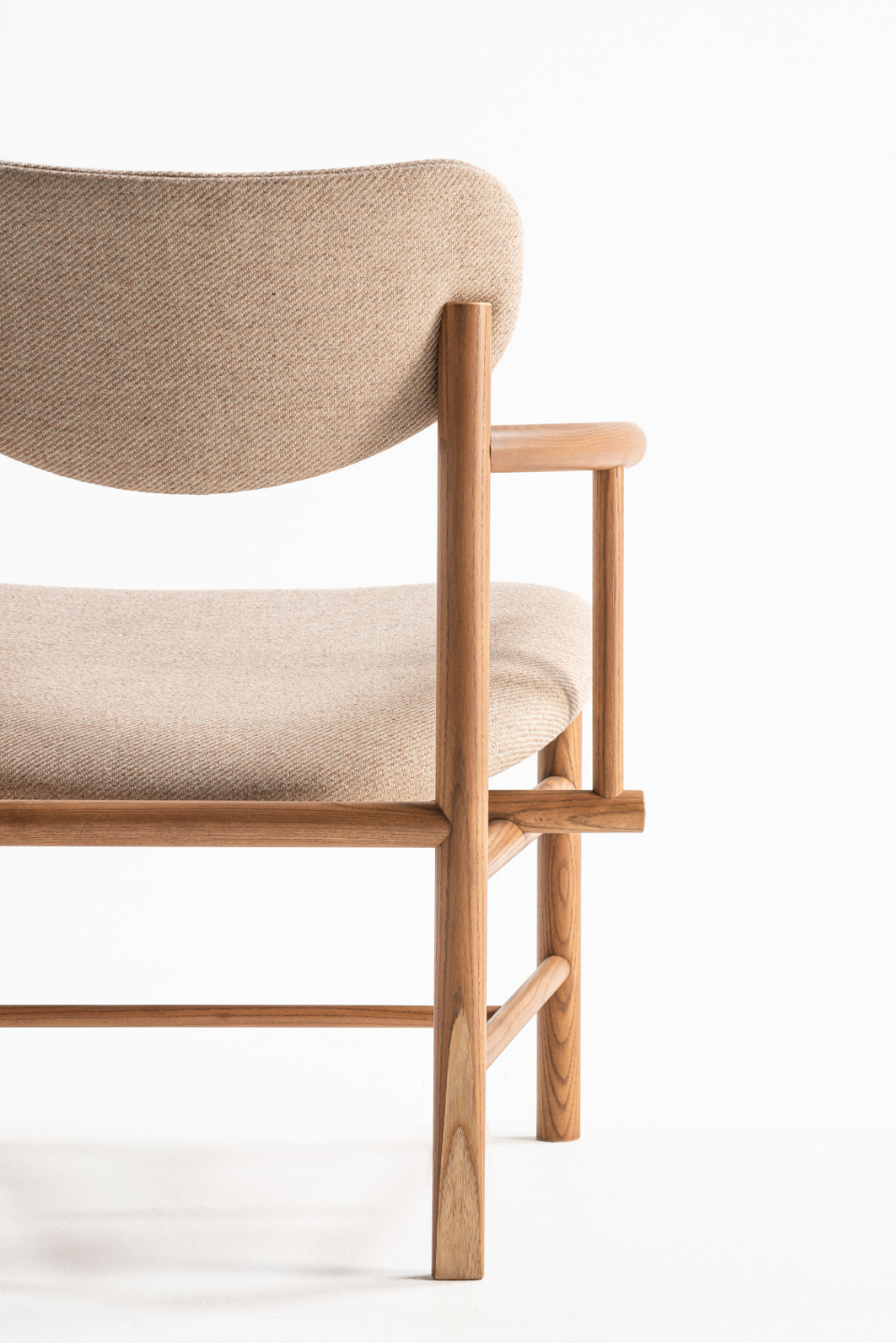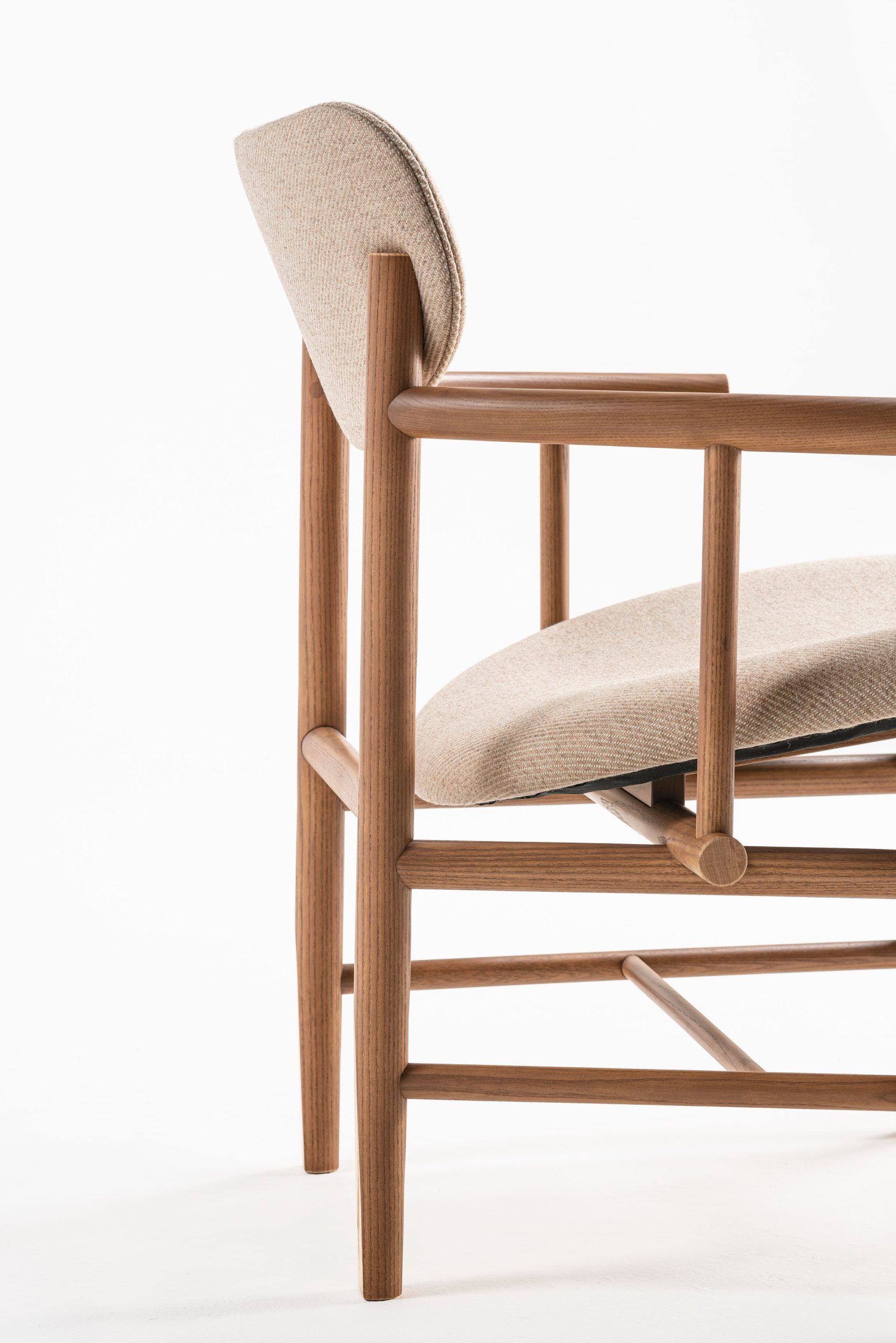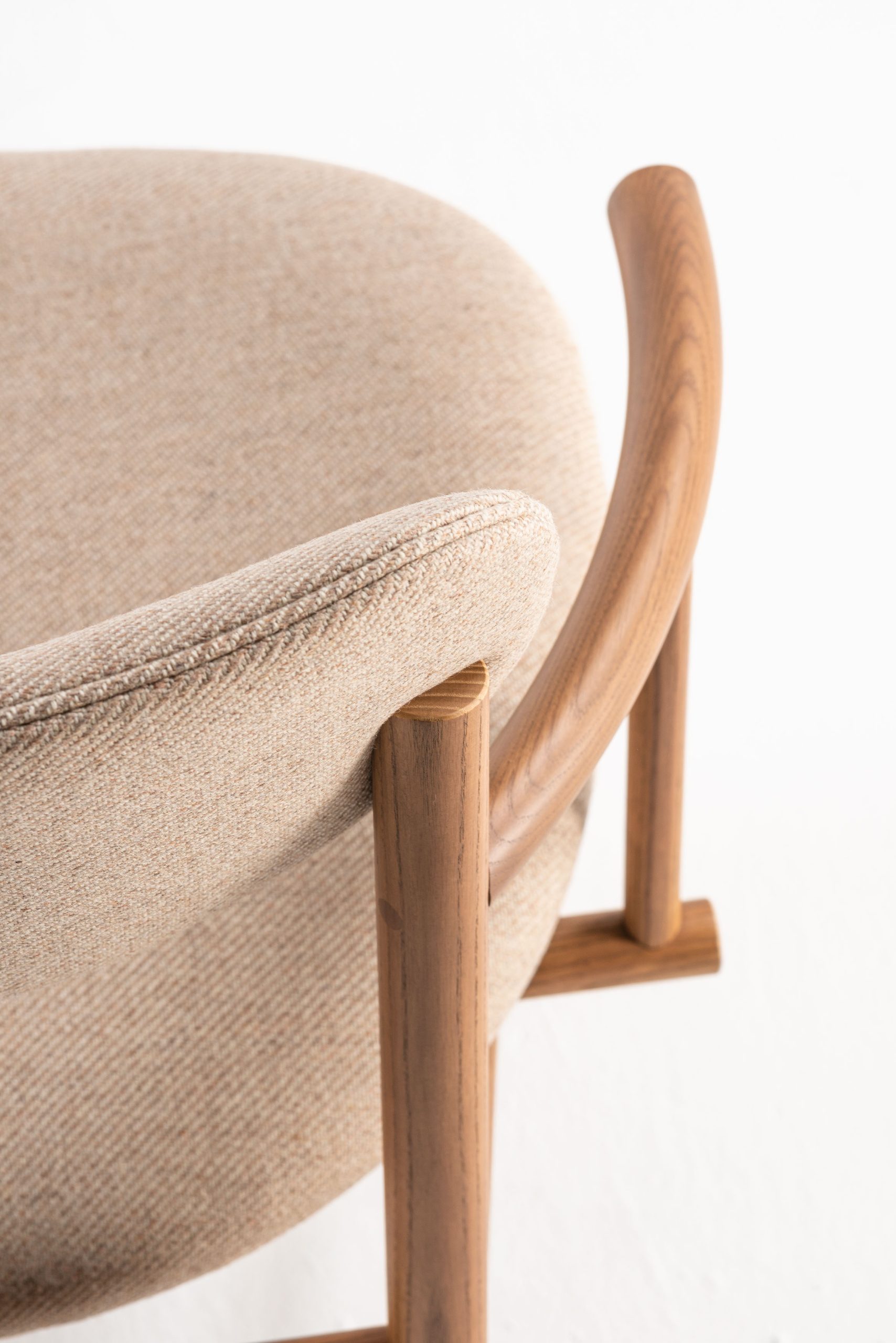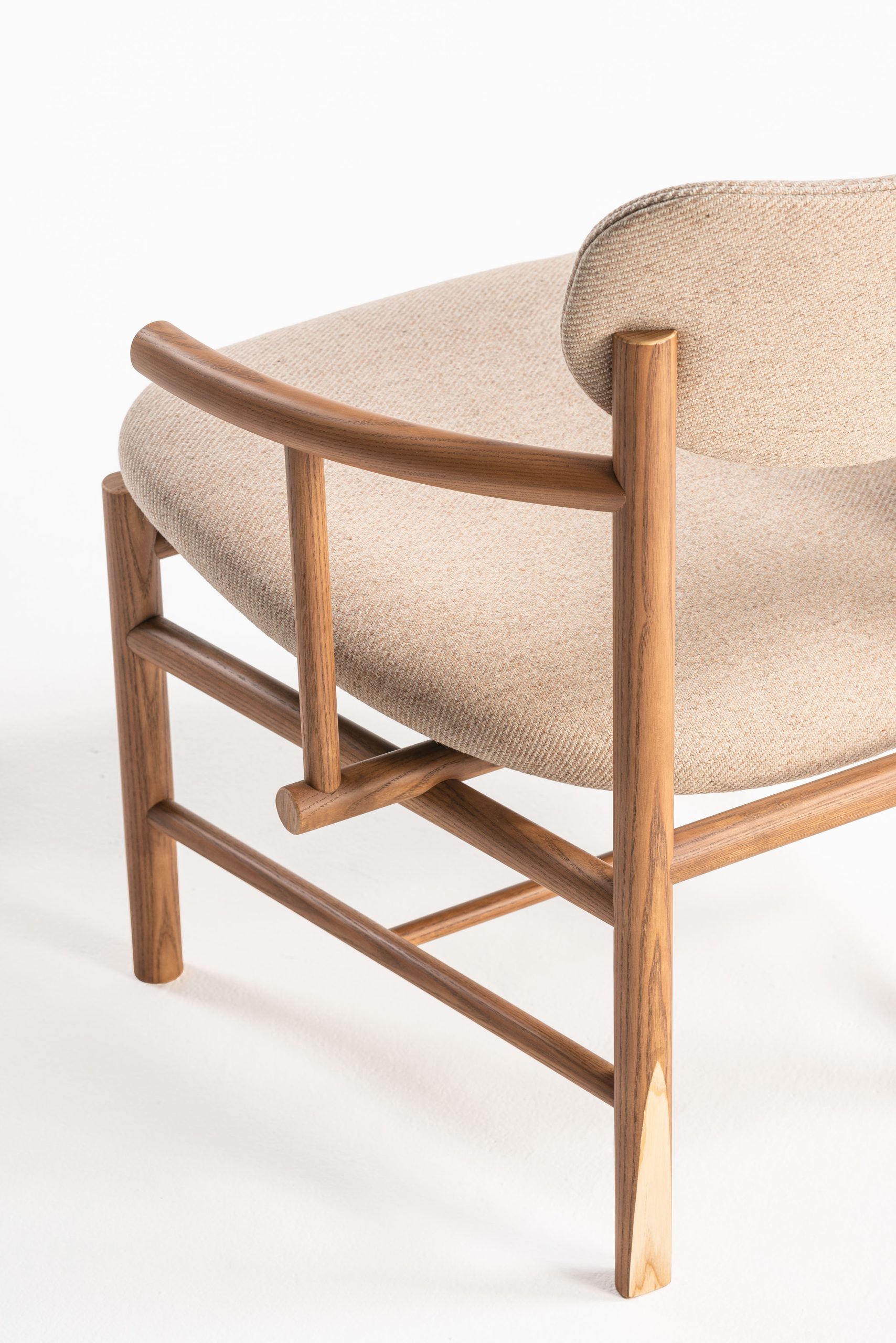 Lounge chair
Our initial concept was for a chair that holds a small spatial quality composed of camellia wood parts retaining the bark, structured horizontally and vertically in the manner of Japanese wooden frame architecture. Giving the legs diagonally cut where toes and heels are likely to hit reveals a beautiful cross-section with the look of a "Takenoko".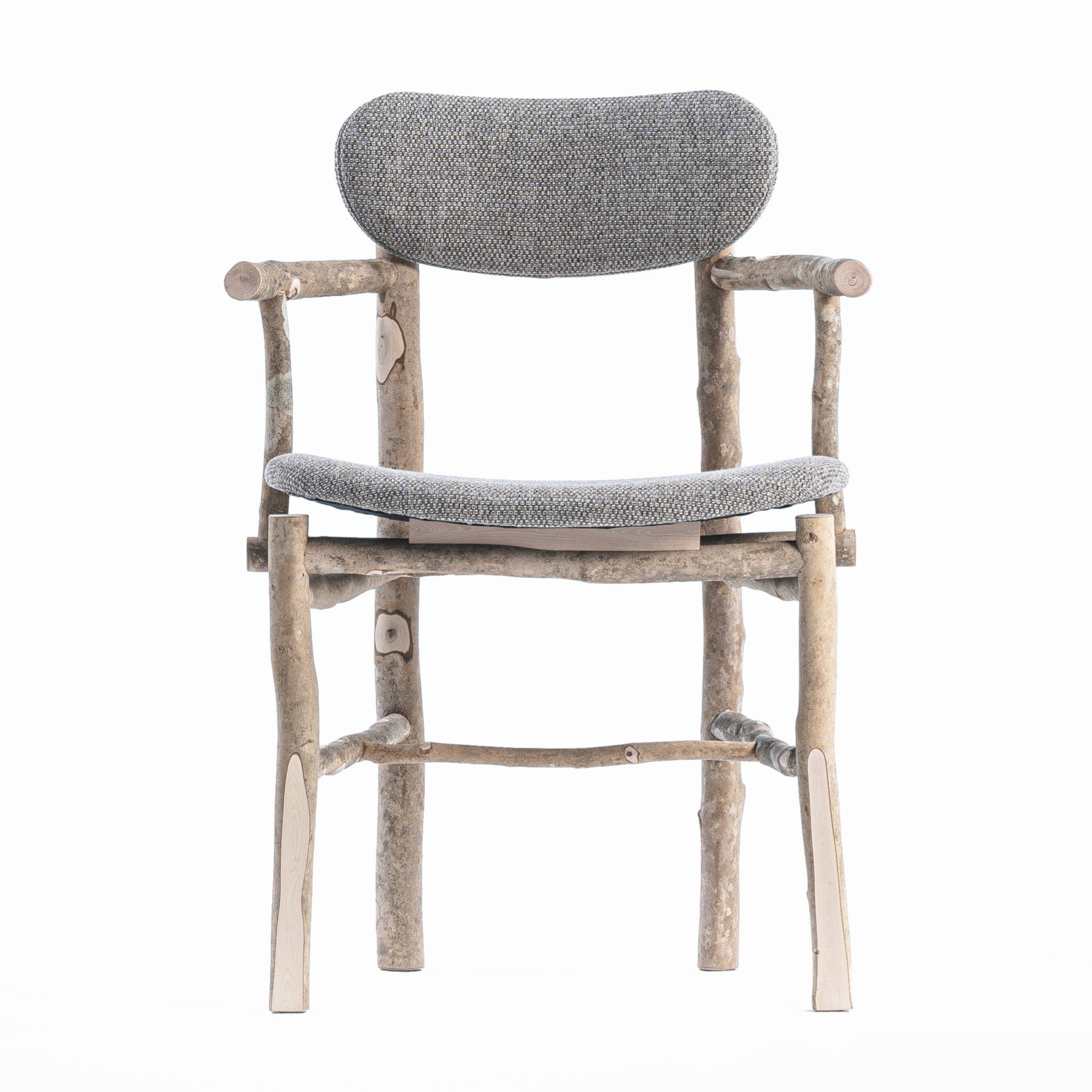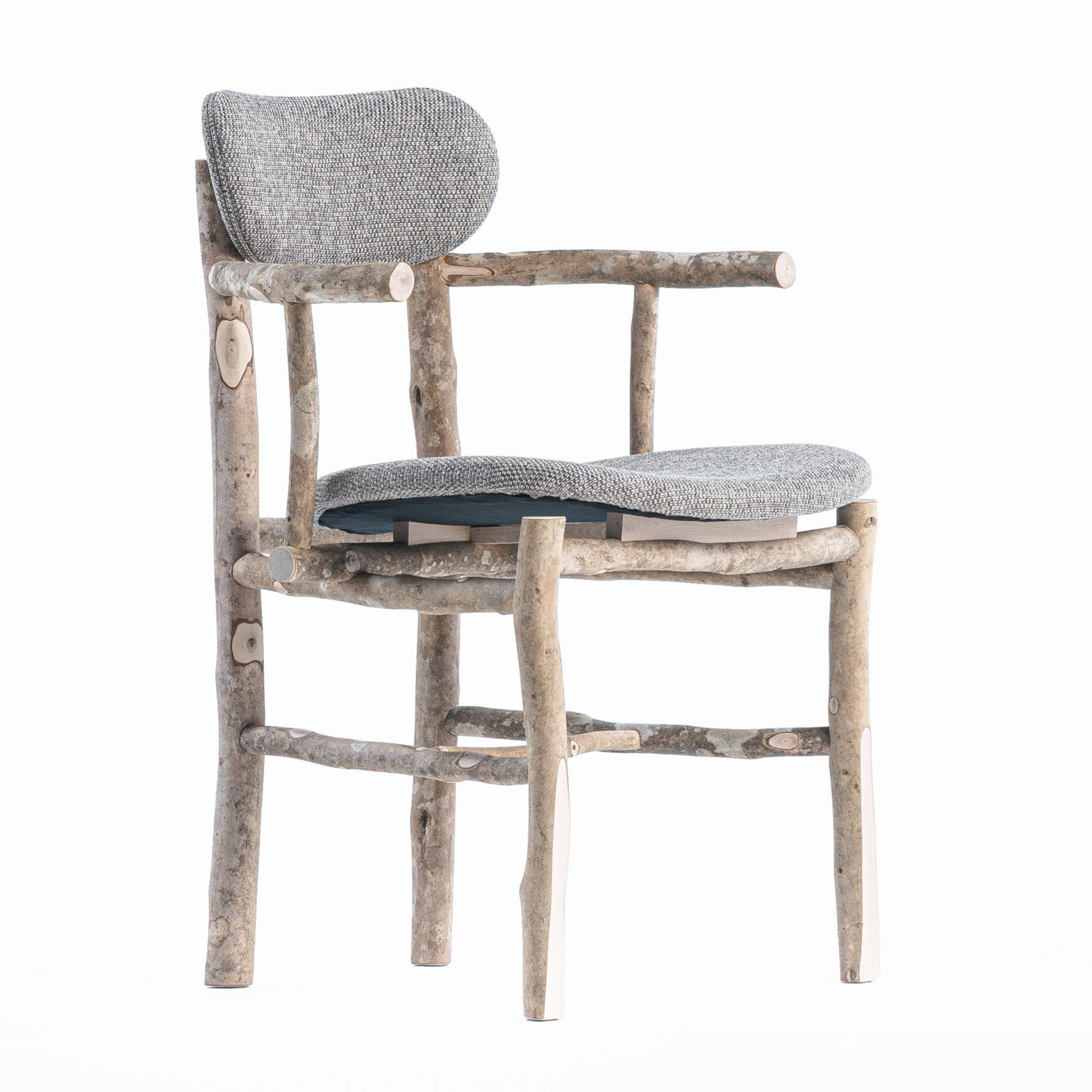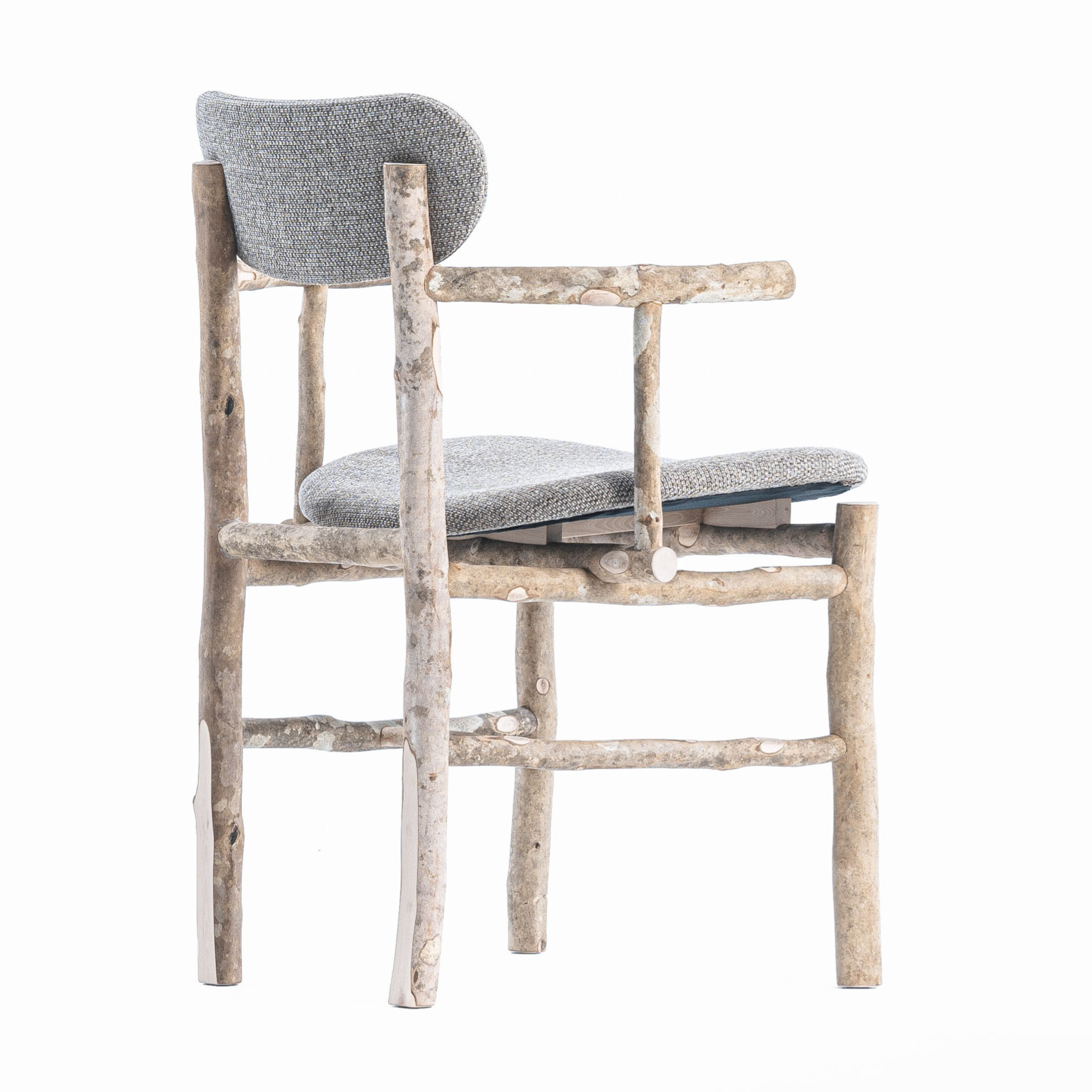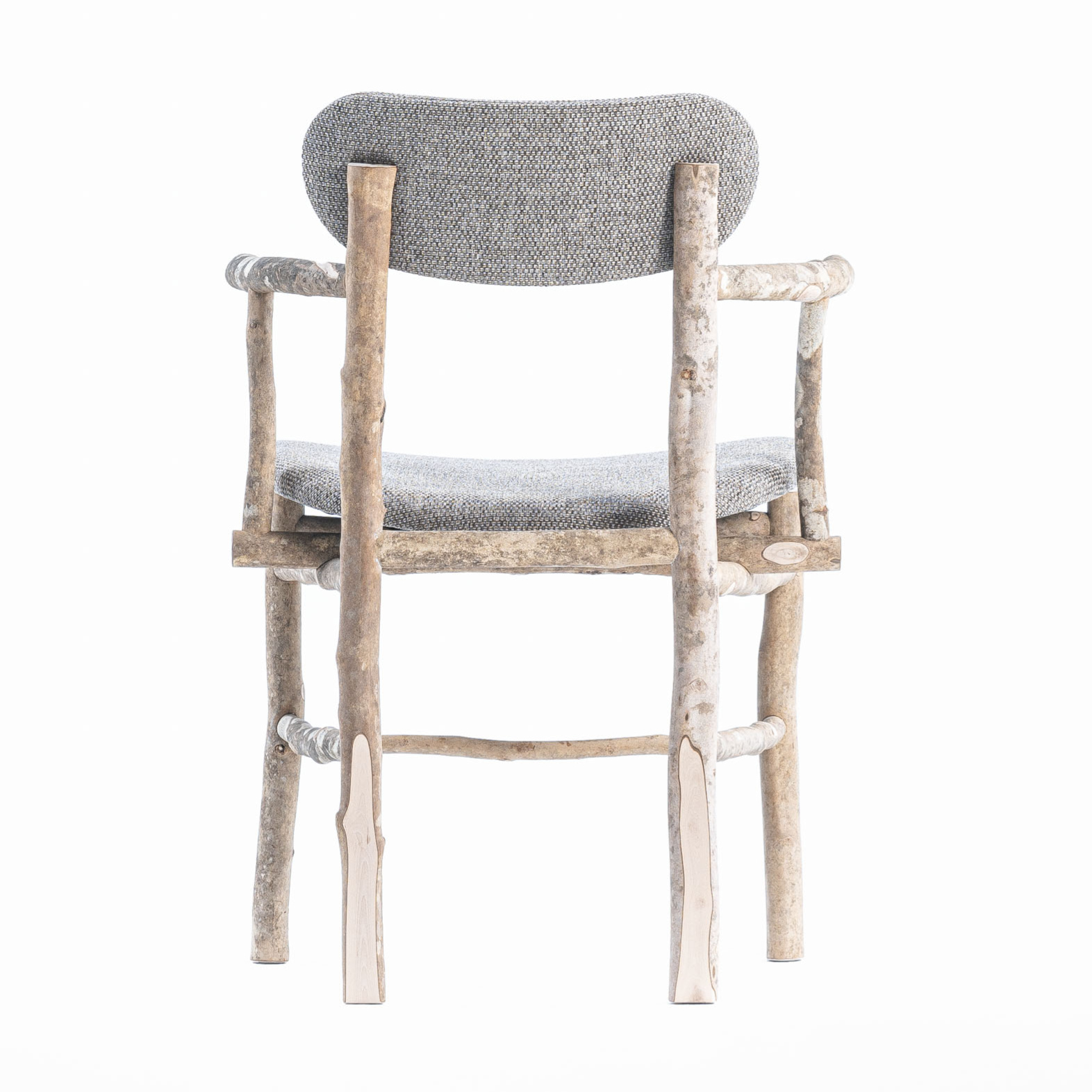 Cocept model
In addition, we ensured that the arms of the chair could be hung on a table for easy cleaning underneath, as in Zen temples, cleaning is considered an ascetic practice, and beautifully purifying a place is a philosophical and religious practice that is integral to the way we live. "Sweeping the floor and living in harmony with nature." Thus, a chair suited for such humble living was created.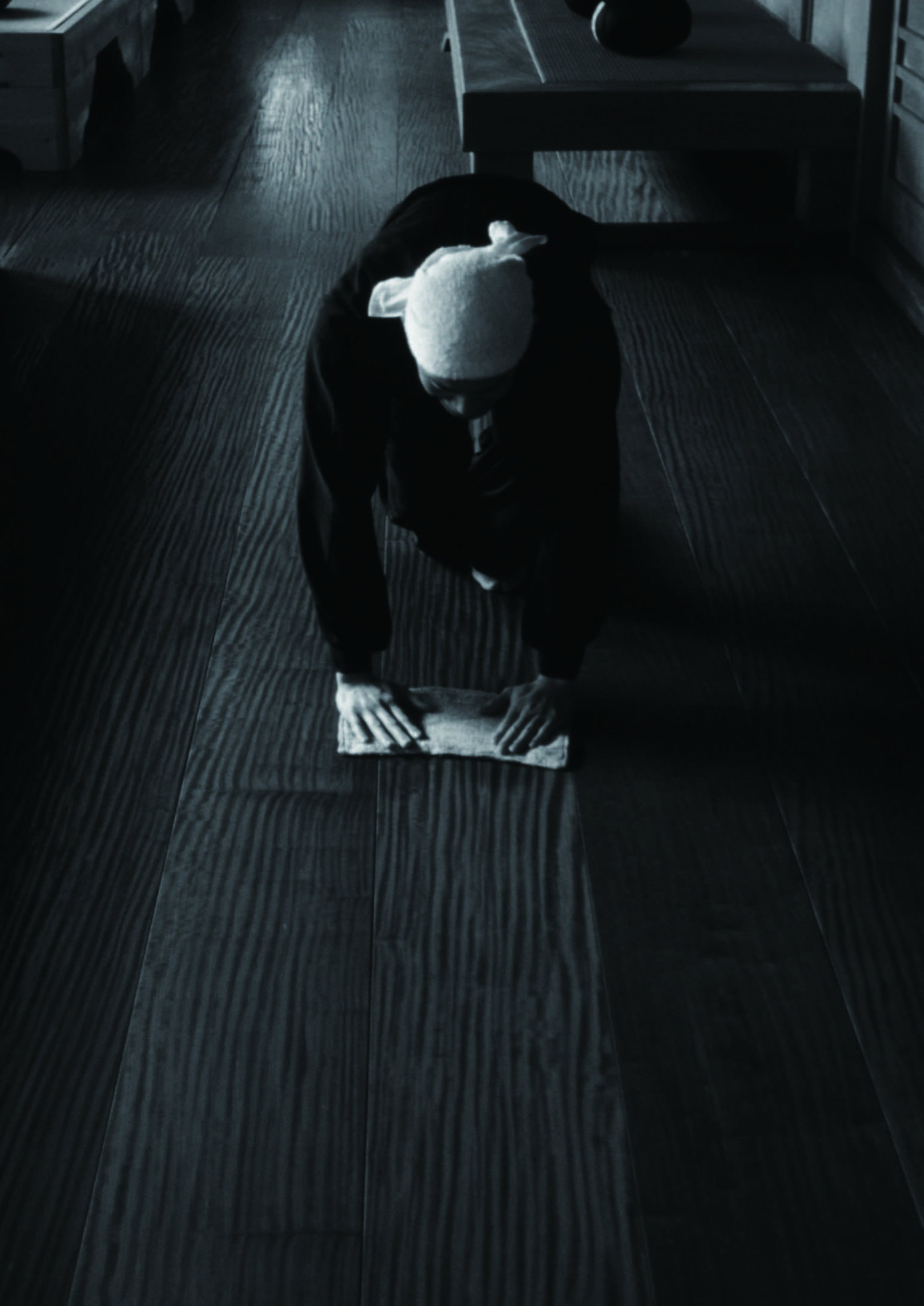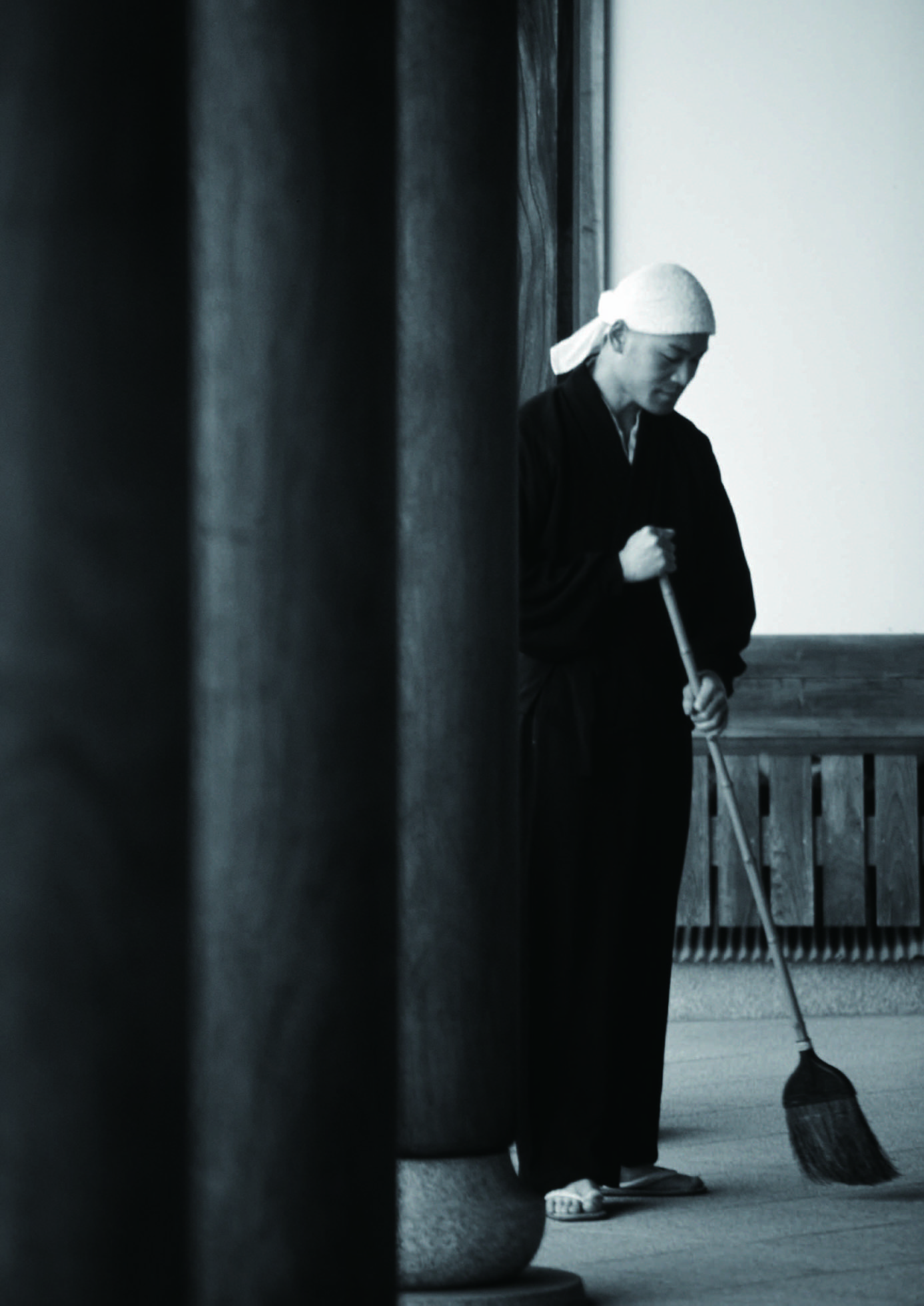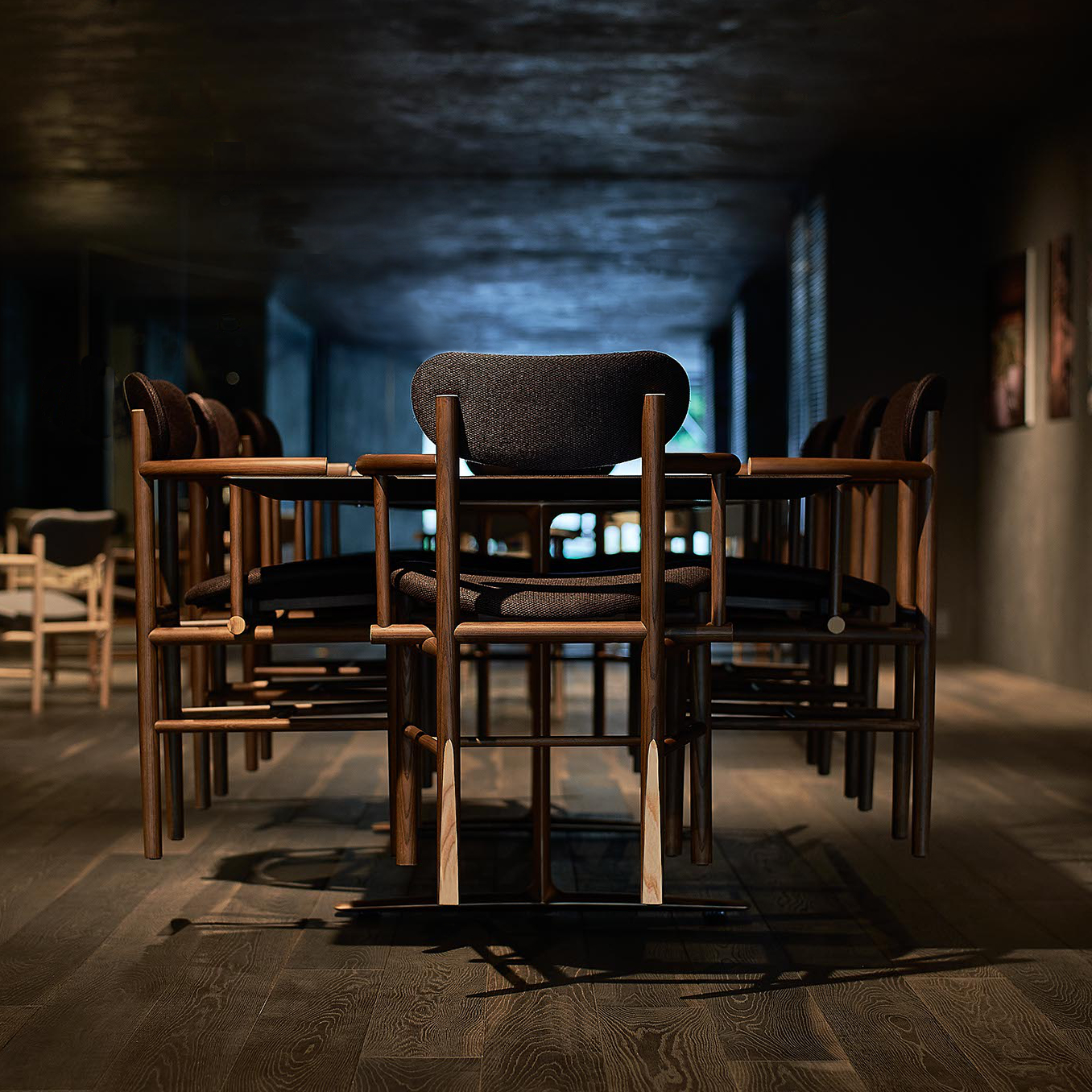 Launch

2021.06
Brand
Team

Eizaburo Suzuki [former staff]