Radiator House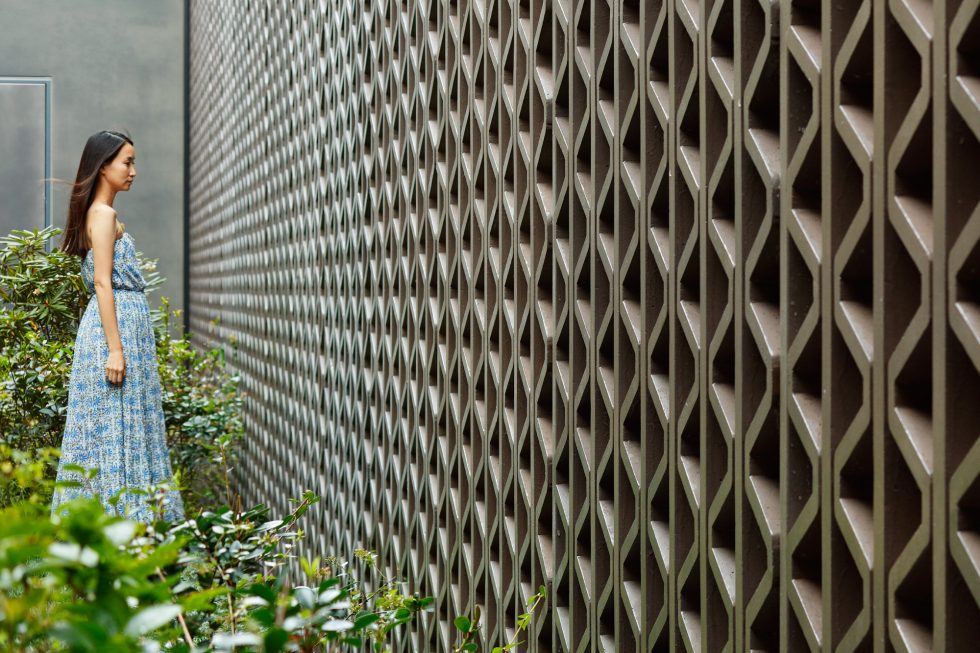 The house stands in a densely developed area. The client wished for a house enclosed by walls since the site was surrounded by the other houses, but it posed a ventilation problem. We, therefore, decided to build a wall 18m wide along the boundary between the south garden and adjacent property to secure both privacy and wind passage. In summer, a slight amount of water flows uniformly from the top of the wall to create pleasant wind cooled from evaporation.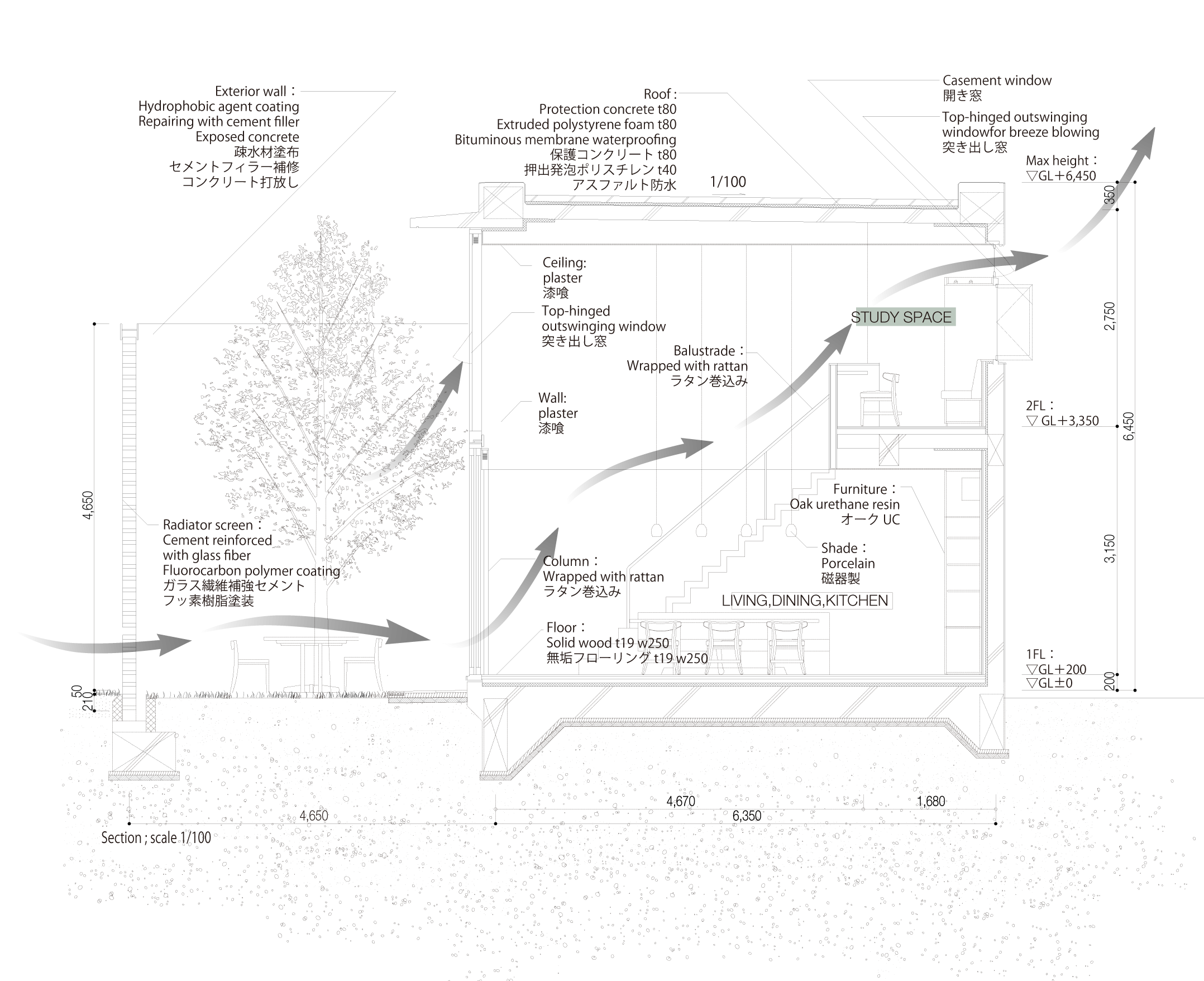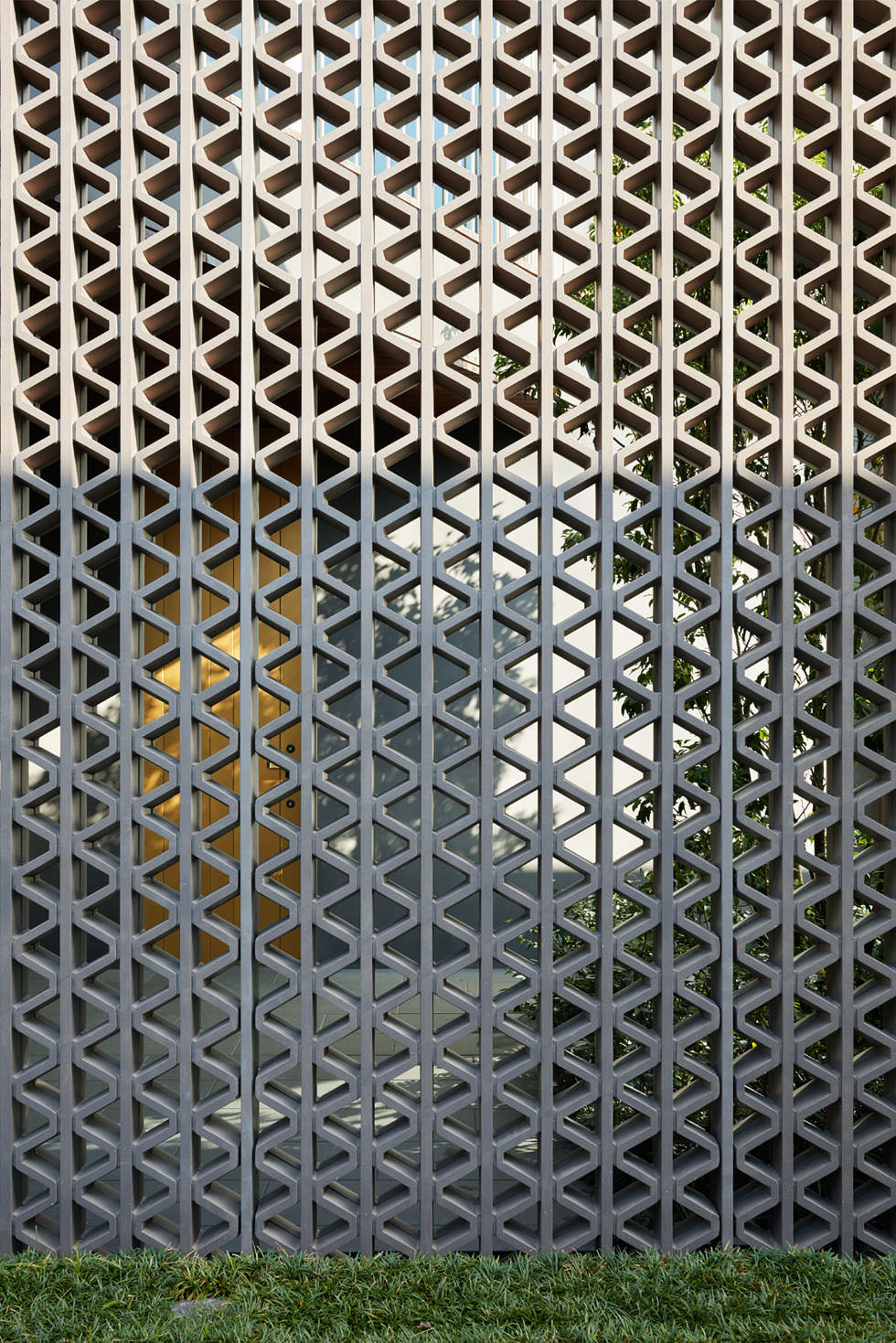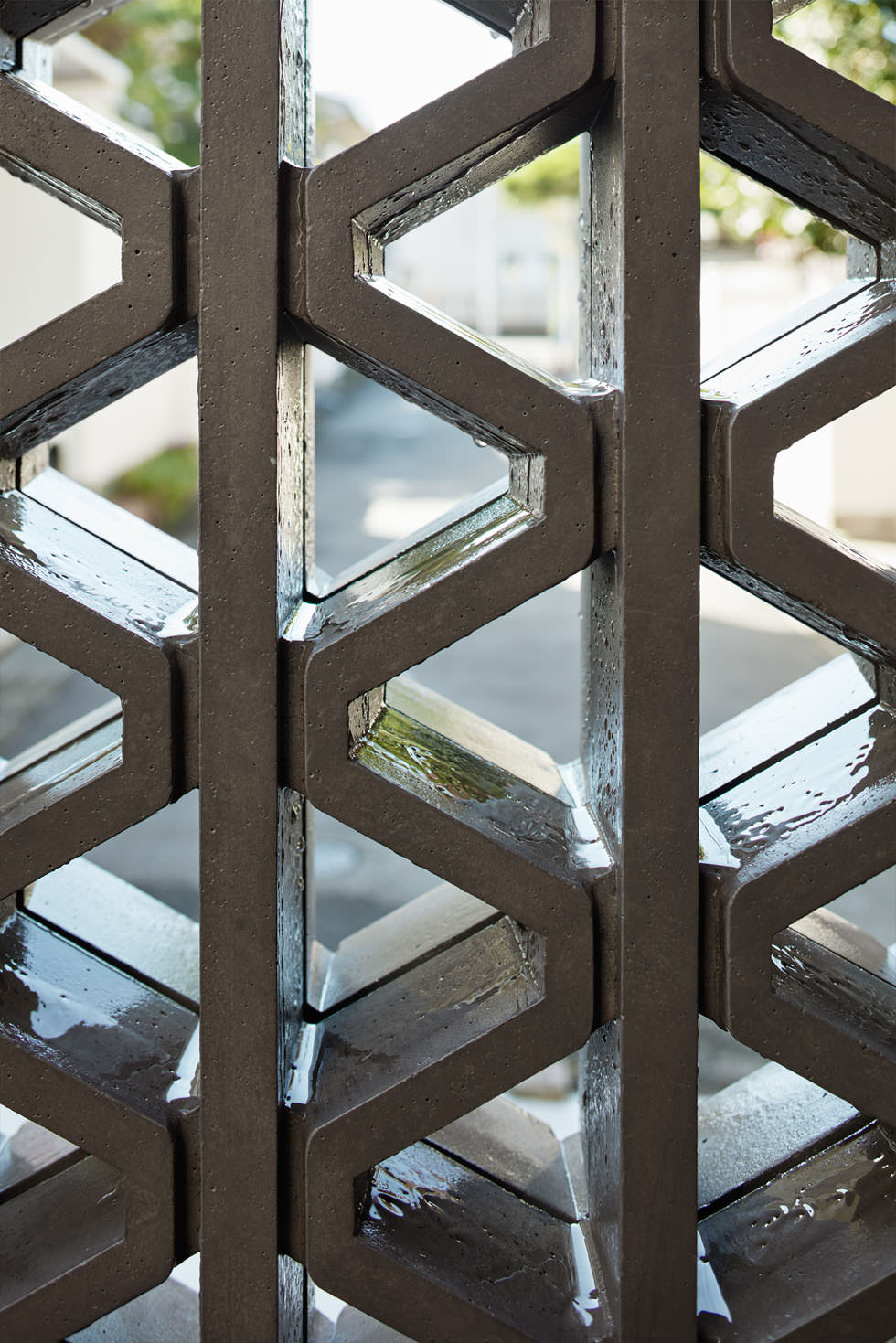 This wall is similar to the core material of radiators used for cooling engines in cars. It is made of GRC (glass fibre reinforced cement), which is rustproof and has the mass to enhance soundproofing, while being only 2cm thick, so it can be shaped delicately. This is designed so that water is retained for an extended time by weaving through both sides of the corrugated fins a at speed of 3 cm/s before dropping.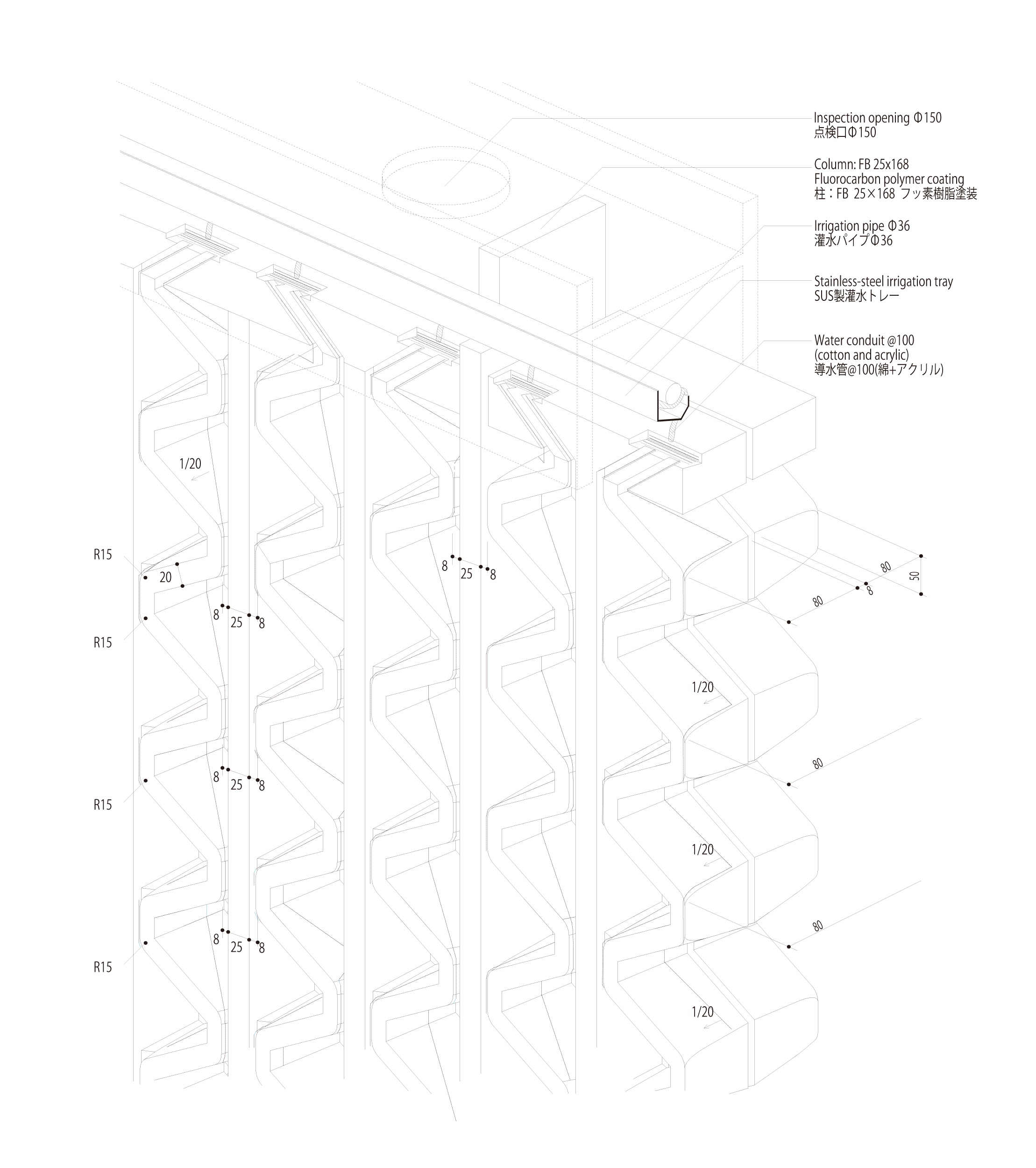 The capillarity of the irrigation pipes attached to the irrigation tray delivers water equally to each GRC.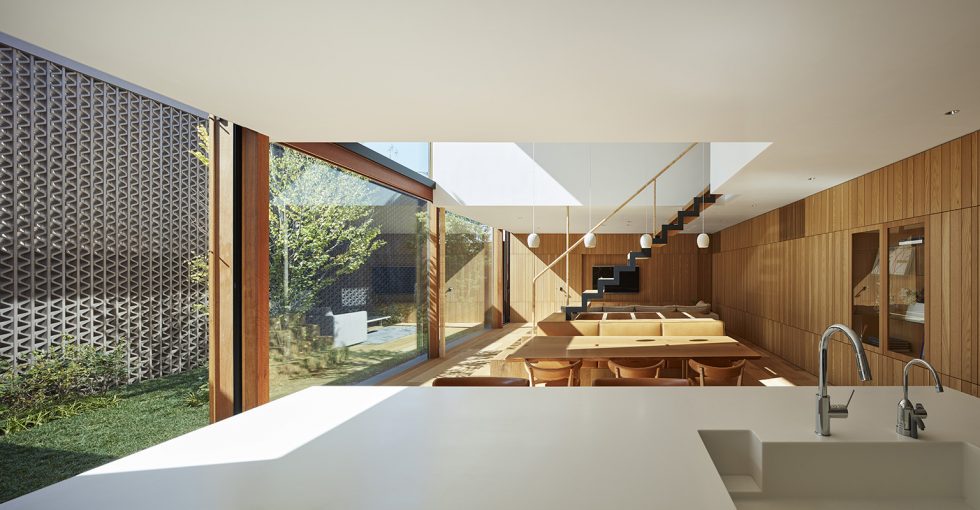 Inside the house, the open ceiling of the living/dining/kitchen and the windows on the second floor facing north create a chimney effect that accelerates breezes to flow across the space. In this house, you can feel different breezes in different places; each room with an opening to take in a breeze from the garden, a dining room in the atrium, a study space in the upper atrium, and a bench under the window in the hallway on the second floor.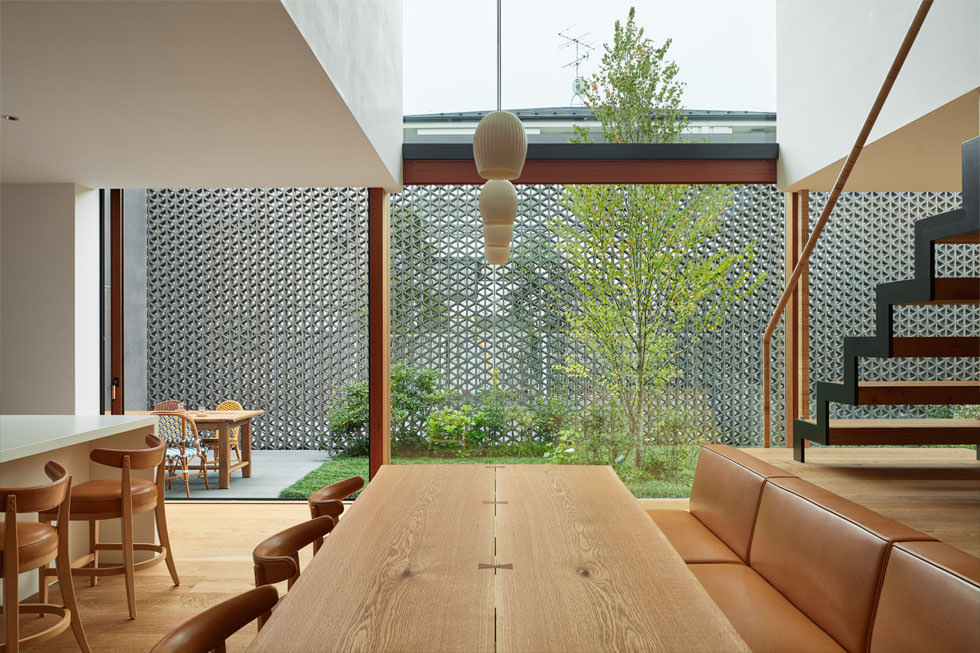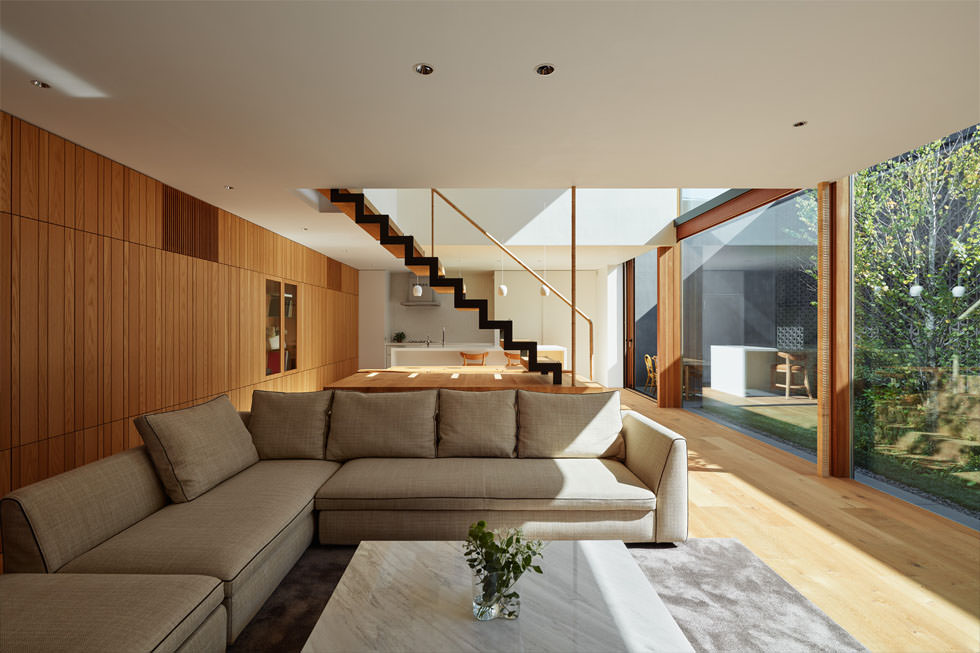 The wind is the result of the movement of air and is shapeless in its reality. Even then, why do you feel the wind as a certain presence and feel one's will there? The sprinkling of water around an entrance was once a common gesture in Japan to create wind for guests. This country had a culture of accepting wind as an embodiment of kindness for others. With the introduction of air conditioners, these gestures have slowly been lost, and houses across Japan have unfolded to become mundane boxes. The house allows for one to create a breeze for others while experiencing it on their own skin.We want to express such Japanese sensibilities by architecture.
Completion

2016.05
Principal use

Residence
Structure

RC + S
Site area

320㎡
Total floor area

223㎡
Building site

Chiba
Structure design

Manabu Ueda
Contractor

AO
Team

Masaya Matsushita [former staff], Masaki Hirakawa, Keisuke Minato [former staff]