House SH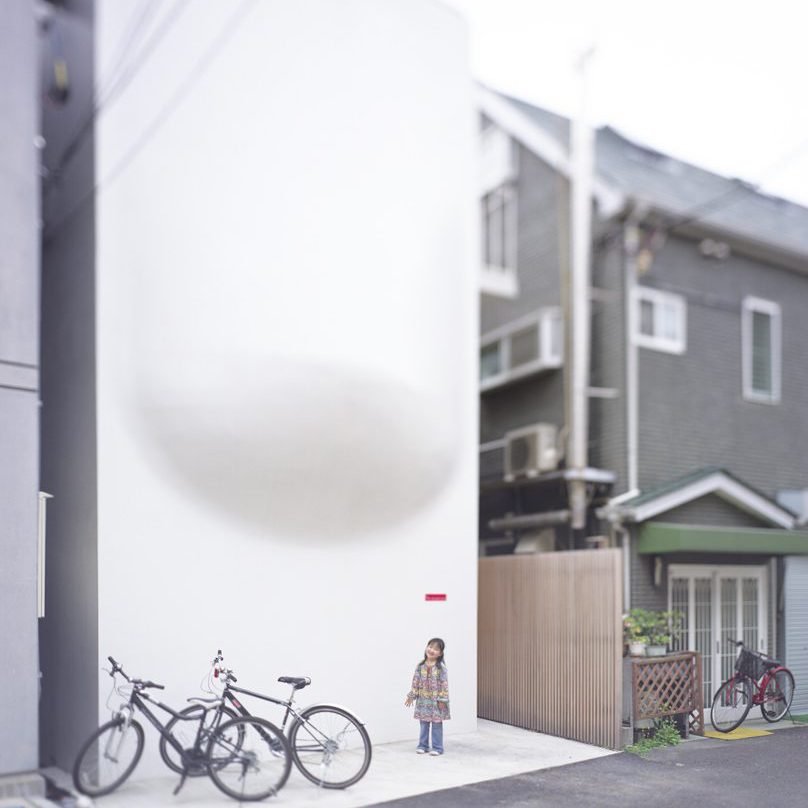 It is a small house that was designed shortly after I became independent as an architect.After securing space for parking on the northern street side, we planned the house to occupy the entire site. Our greatest problem was that, because the site enclosed on all but one side—the northern street side—we were unable to let sunlight directly into the rooms. To make matters worse, directly across the street was a condominium whose southern balconies faced the site.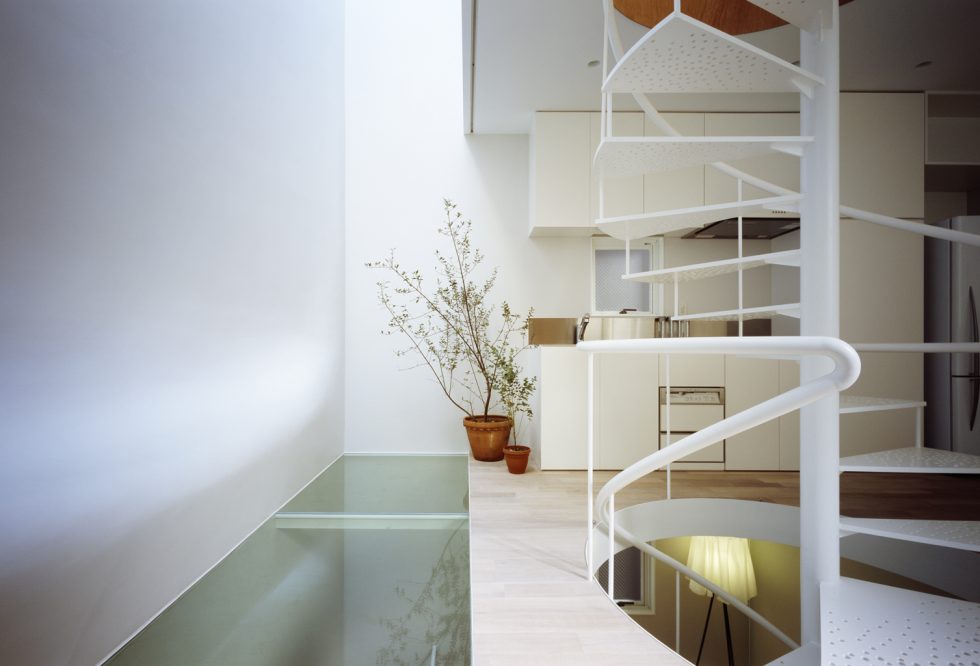 Hence, any openings on the street side of the house would compromise the resident's privacy. Our solution was to provide no windows on the street side at all and, instead, employ a light well with a skylight to let sunlight spill down to the basement level. We particularly wanted to bathe the small living room, less than 30㎡, in light to make it feel like a larger space. Seeking to employ the maximum statutory floor area ratio, we rounded out the living room wall from the inside, stopping at a 59.5% floor area ratio.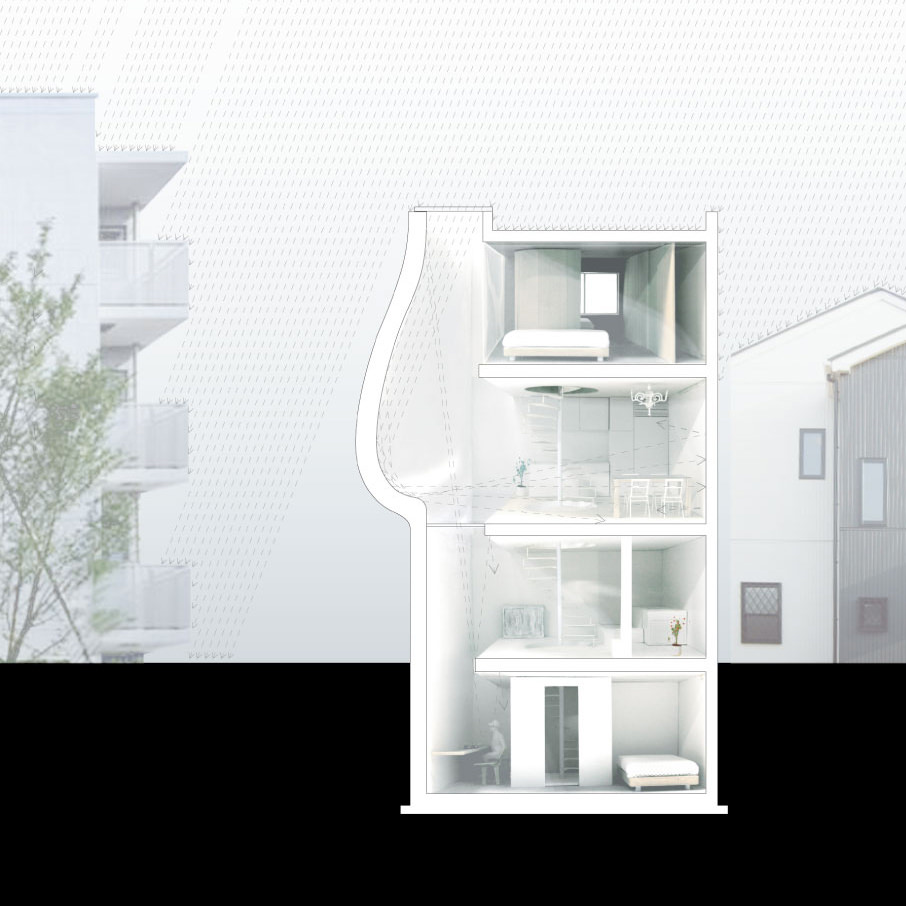 The resulting softly curving wall provides an unlimited sense of depth to the room. Soft light reflected from the skylight fills its depths completely. The curving wall changes in depth and height in gradations. As a result, people actively discover places in the wall suiting their body size and activity, with adults fitting in the hollow's deep portions and children fitting in its shallow portions. In fact, the owner's daughter scampers down this hollow like a snowboarder through a half-pipe, and uses it as a slide.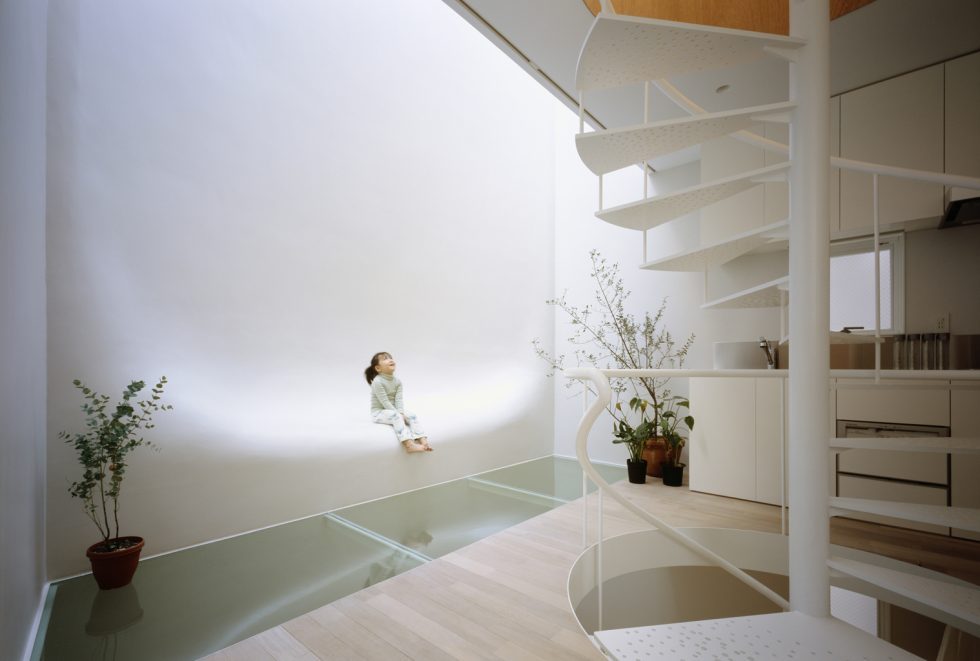 When a room is simply a box with furniture, residents have no catalysts to activate their behavior. This house, in contrast, abounds with catalysts that will become familiar pleasures with long use. Here, the residents will enjoy an intimate relationship with the house, and new uses, meanings, and actions will be born as a result. The residents, this is to say, will experience a rich relationship with the architecture and develop a deep affection for it.
Completion

2005.11
Principal use

Residence
Structure

Reinforced Concrete
Site area

41㎡
Total floor area

87㎡
Building site

Tokyo
Structure design

Shuji Tada Structual Consultant
Contractor

Higashiyama Koumuten
Team

Momoko Kitsuji [former staff]