My-riad of Optical Glass Bricks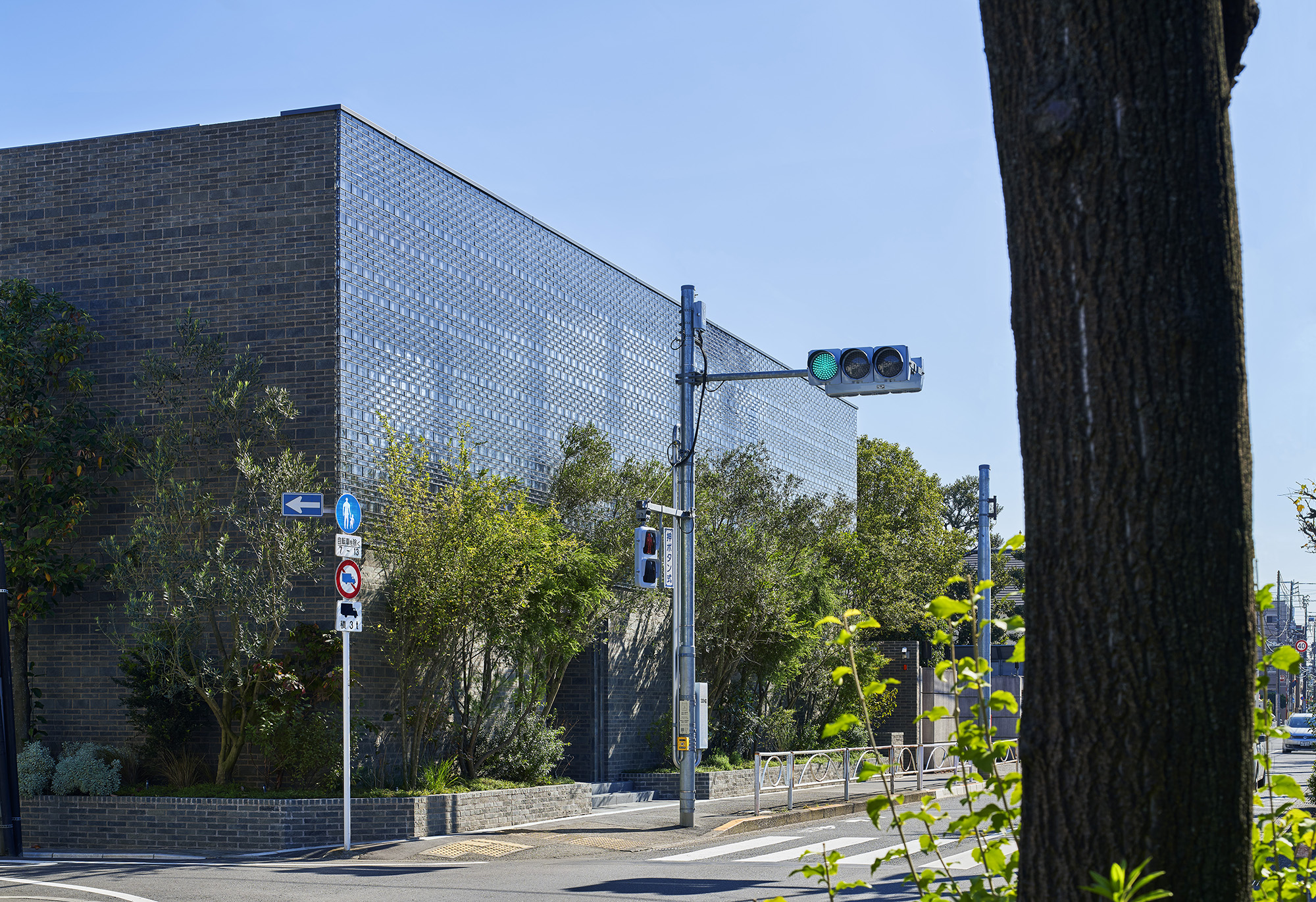 It is said that gardens originated as a place for prayer. Similar to how the word "paradise" was derived from "pairi-daêzã," an old Persian word for a garden enclosed by walls, the people in the Middle East sought to embody the paradise of afterlife in courtyards as a respite for their souls. As seen in "riad" homes in Marrakesh, Morocco, the scorching labyrinth of the old town clouded in red dust is vividly contrasted by the geometrical patterns of vibrant cold-color tiles laid from corner to corner. As the sound of water fountains and the singing of small birds pecking oranges echo through the courtyard, it takes on the look of a paradise.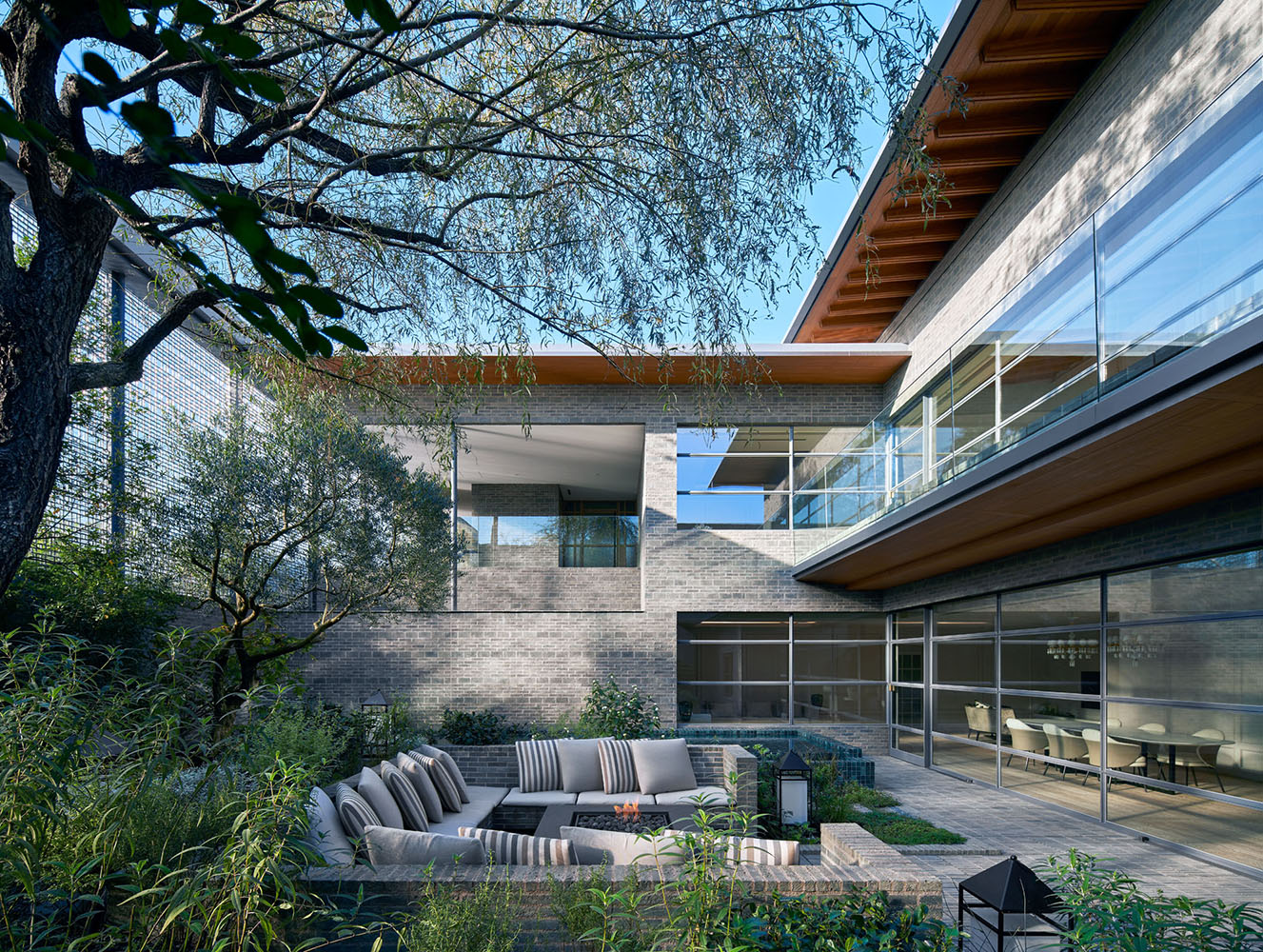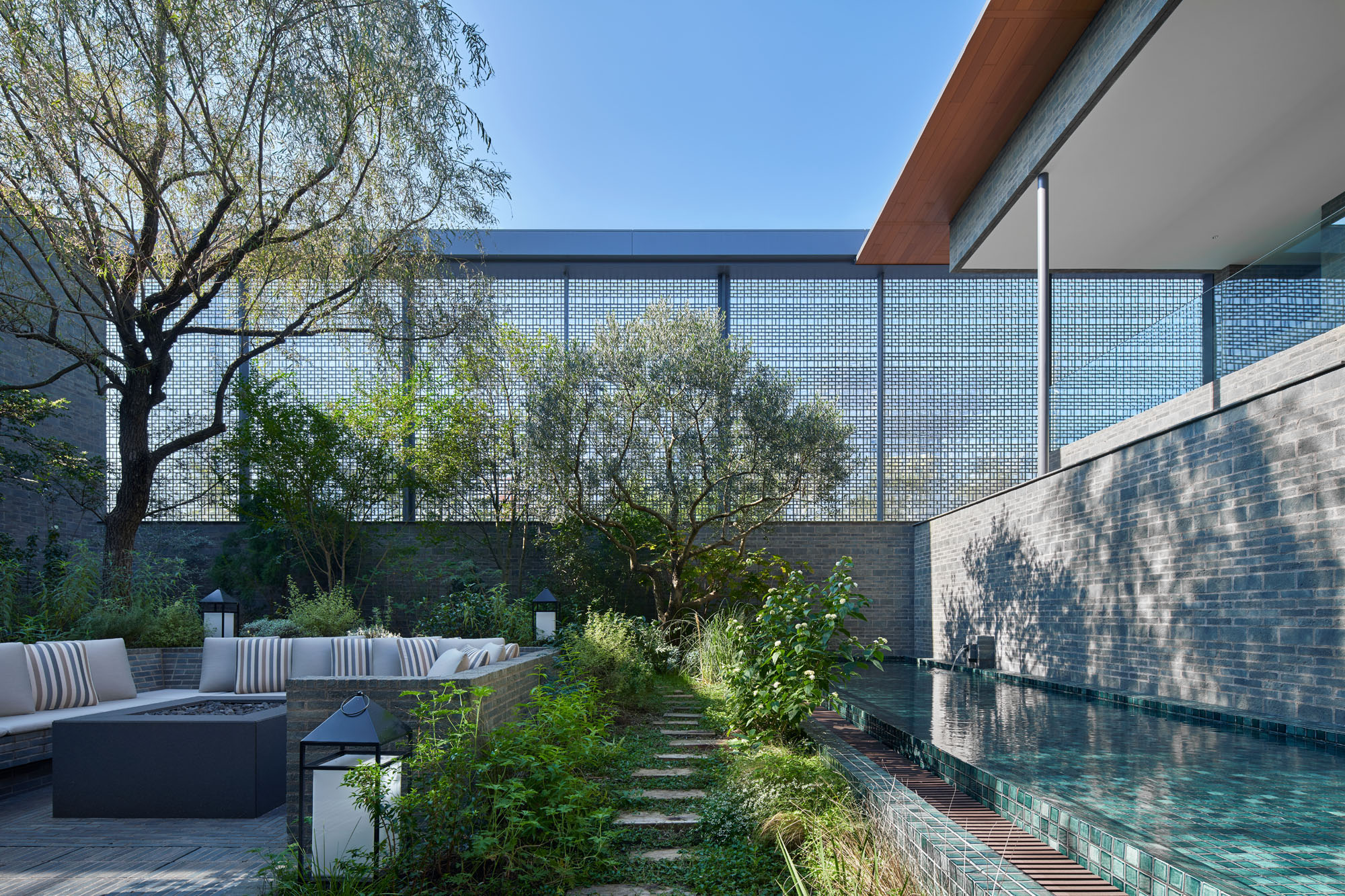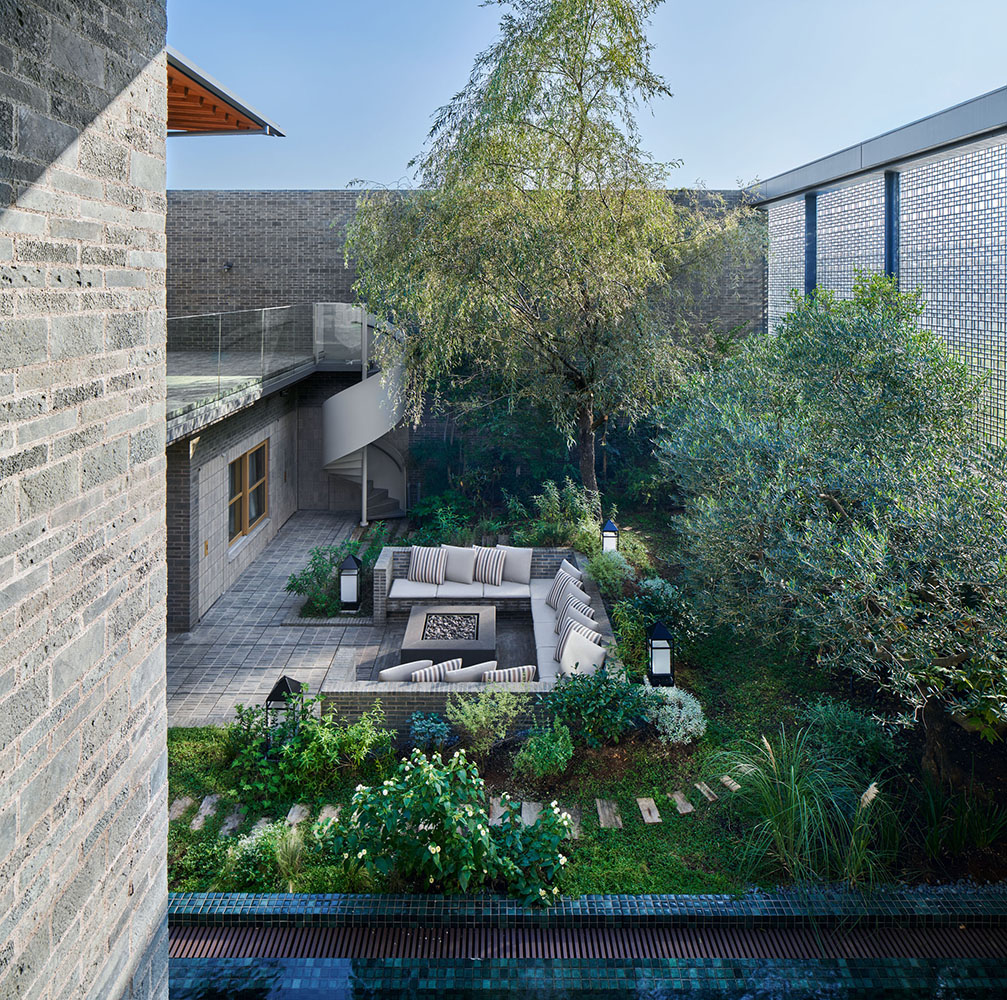 A precious courtyard nestles inside the blunt exterior of a mud wall. Rather than flaunting wealth and beauty, a peaceful world is created inside for the sake of friends and family, and for inner order. The spatial scheme of courtyards may have even molded the values of people in the region, as seen in their religious faith, strong sense of comradeship, and clothing. Architecture and the behaviors of people mutually resonate on a daily basis, shaping values as well as cultural systems.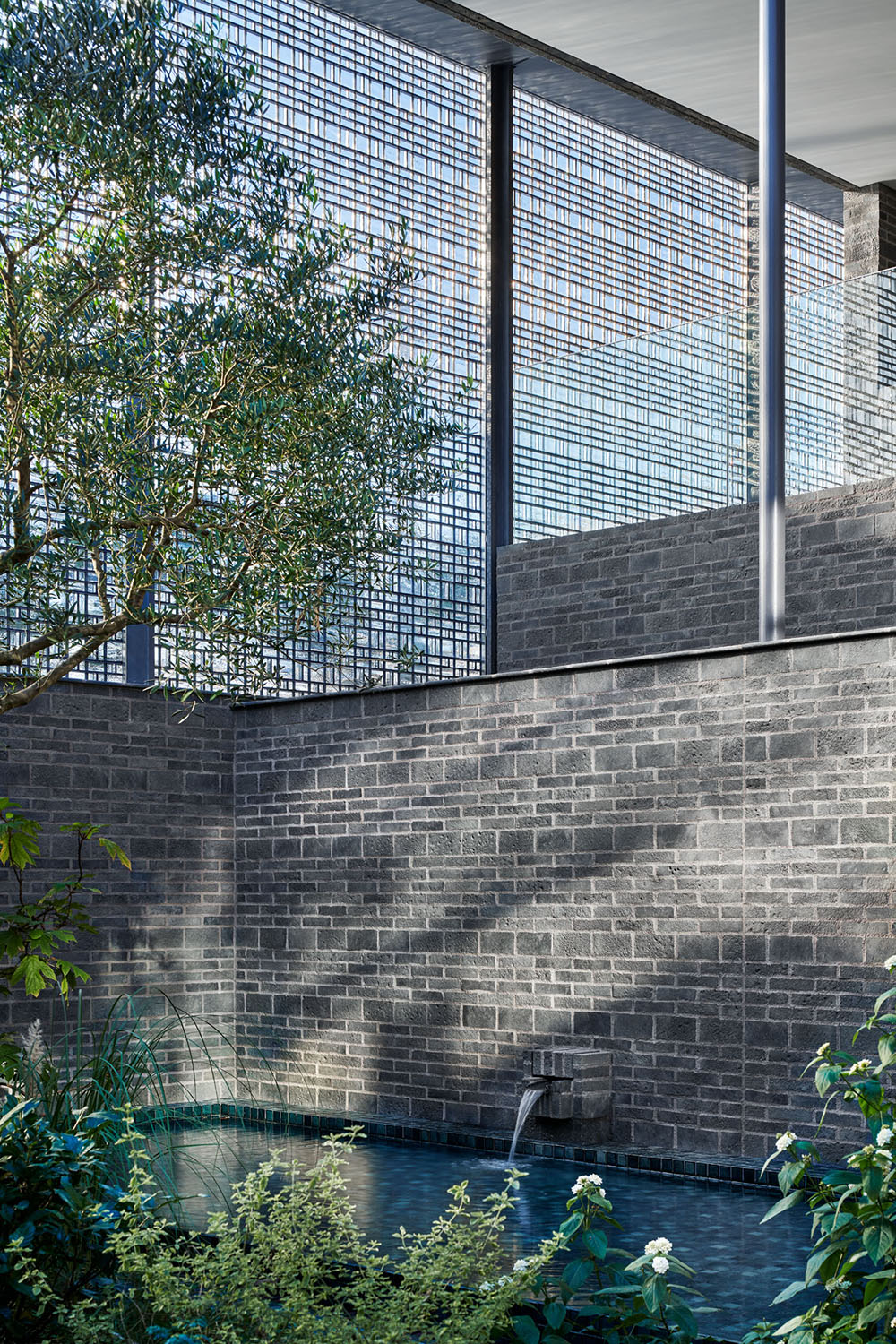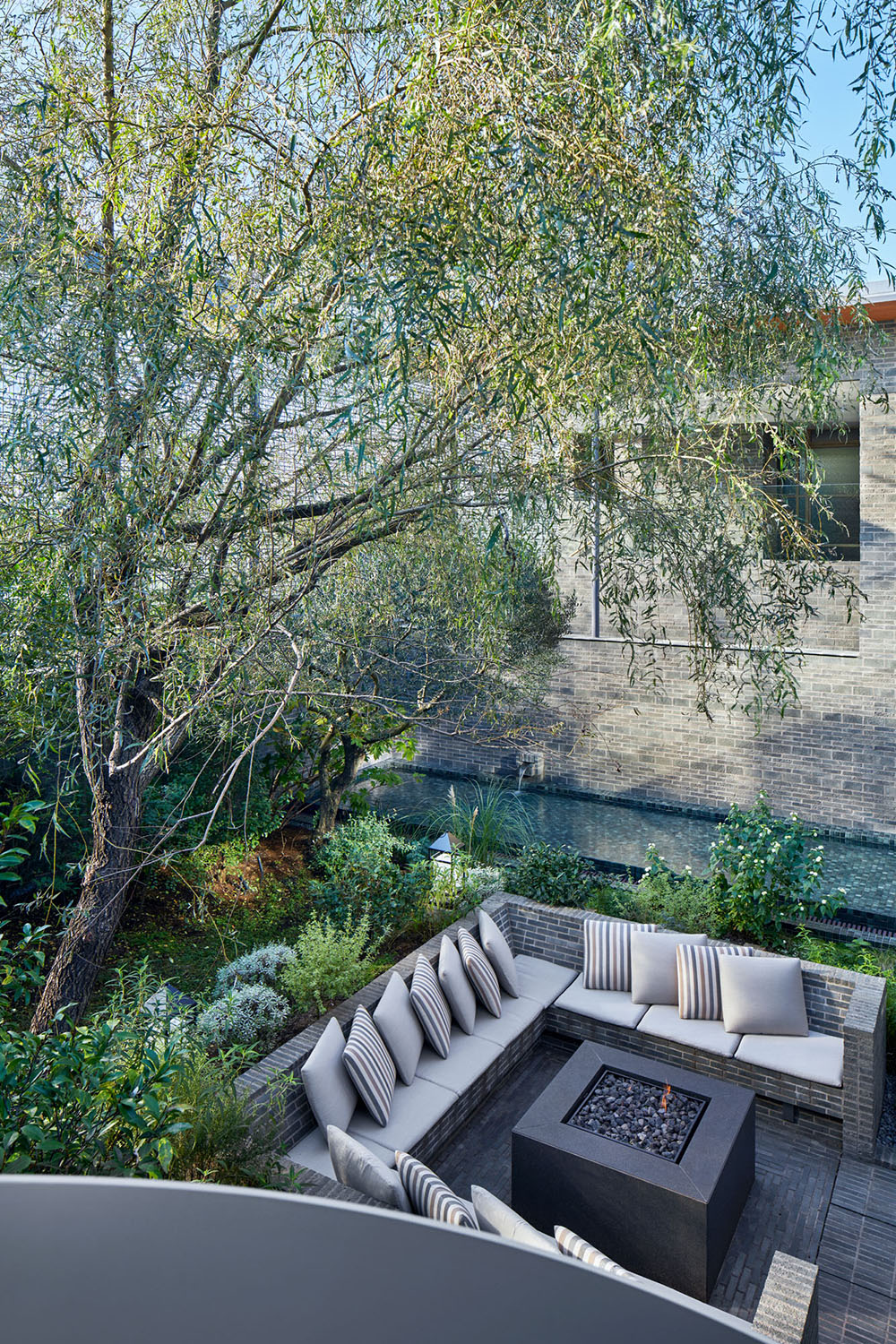 "My-riad of Optical Glass Bricks" is a two-generational home, built in a low-rise housing zone. The client desired a quiet living environment sheltered from the noise and gaze from the busy street. Thus, we conceived a home similar to riad, placing a courtyard where natural phenomena echo in the tranquility and the two families can converge through the paradise. However, unlike in the Middle East, since sunlight is weak and there are no vagrants on the street, it is not desirable to build architecture that completely shuts out the outside environment. We, therefore, produced high density optical glass bricks with sound insulating properties and bluish-white Mino clay bricks in the similar forms, and by meticulously stacking them, we aimed to create a half-open "transparent courtyard" with the security of a riad and reverberations of natural phenomena within.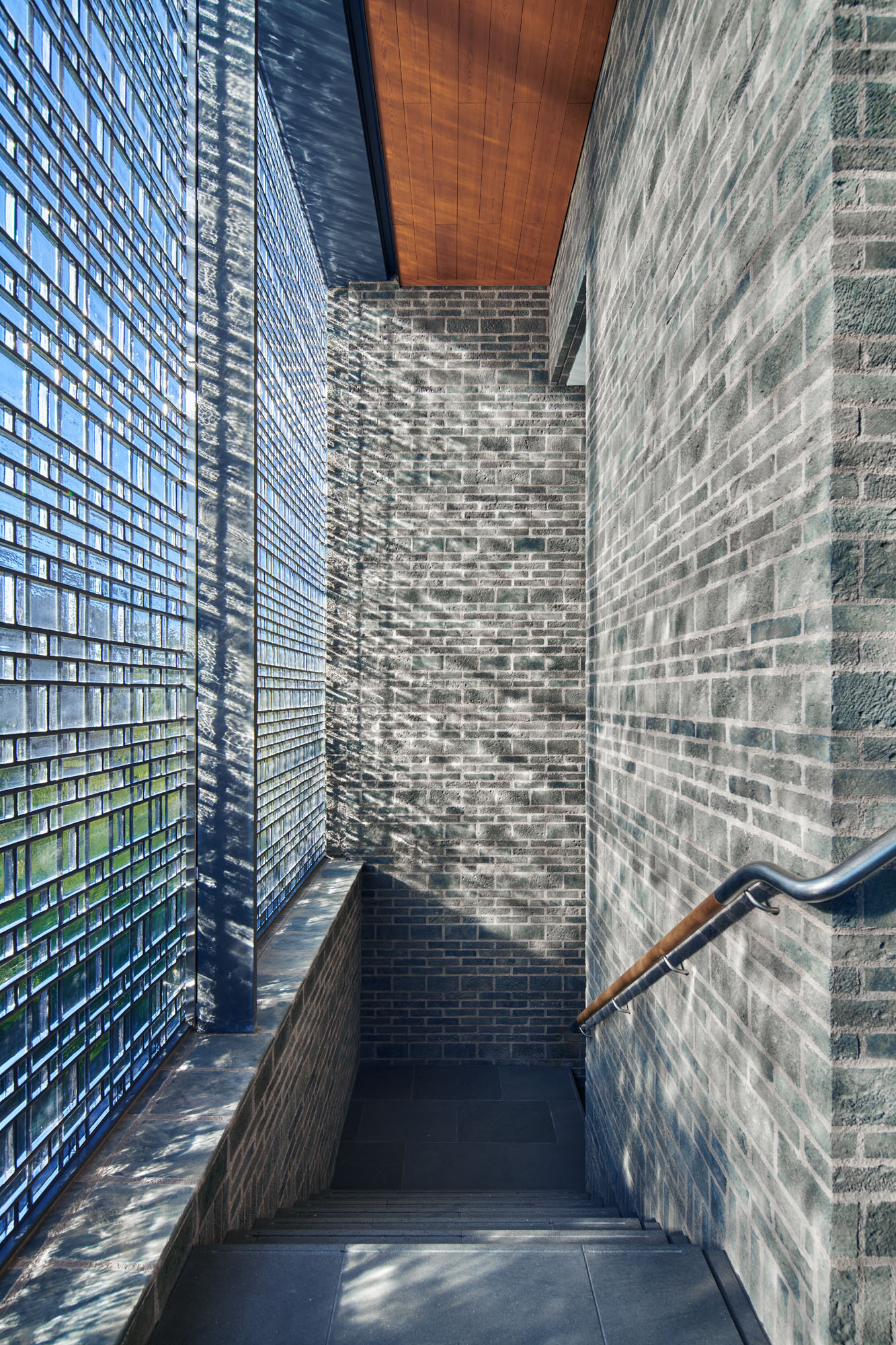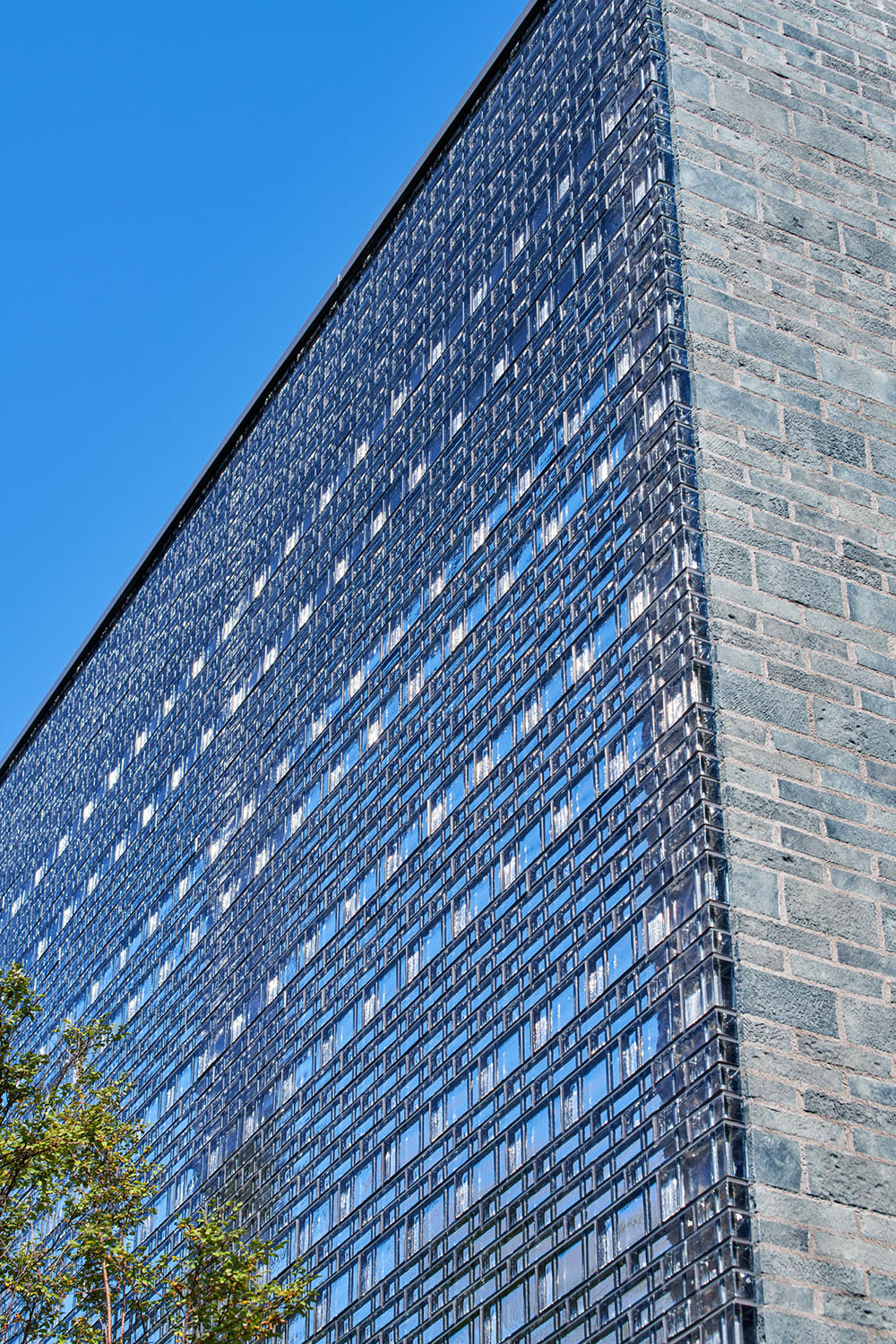 We rhythmically assembled bricks of two different sizes by aligning the joints to form all parts including the floors, walls, benches, fireplace, flowerbeds, entrance gate, and window frames.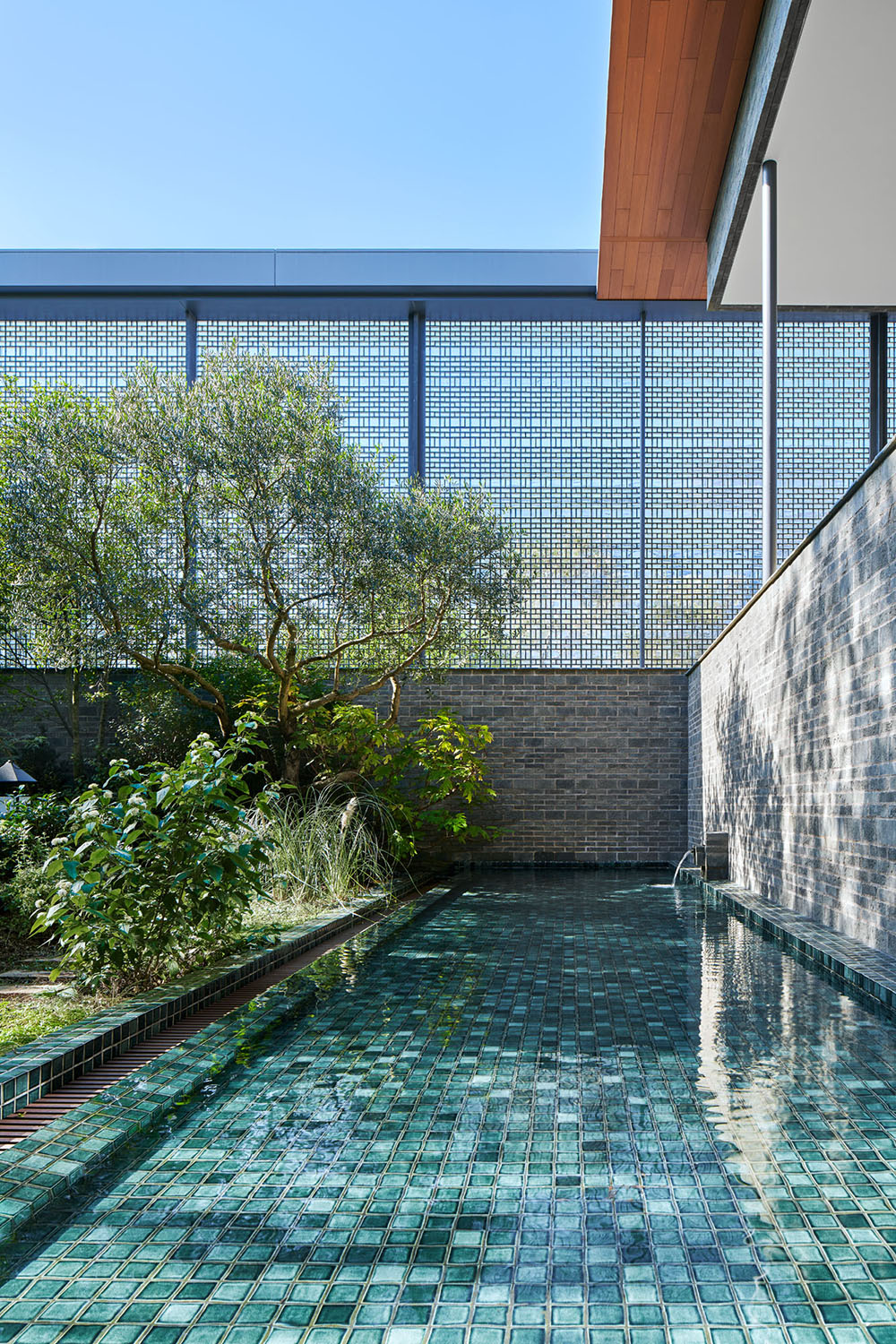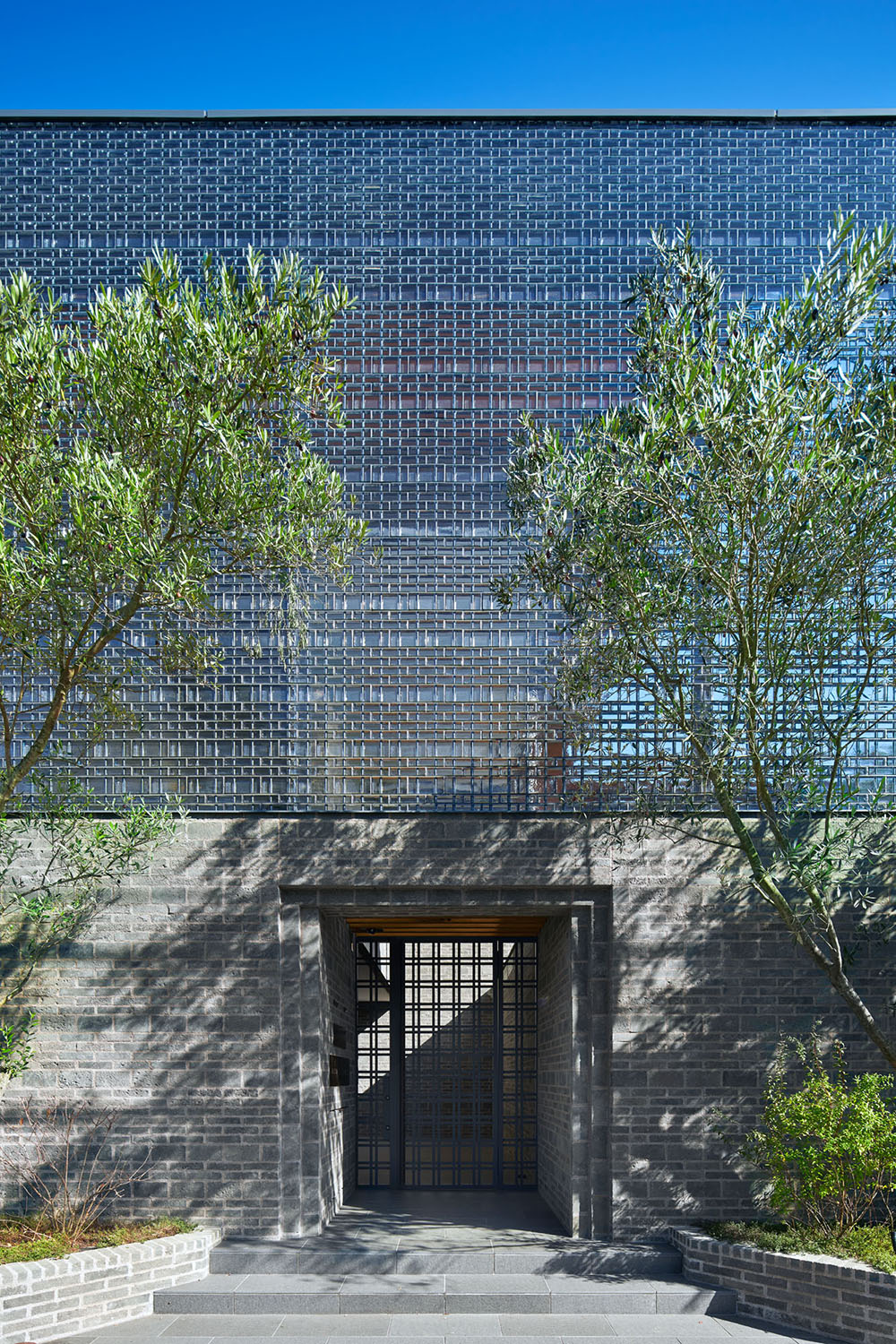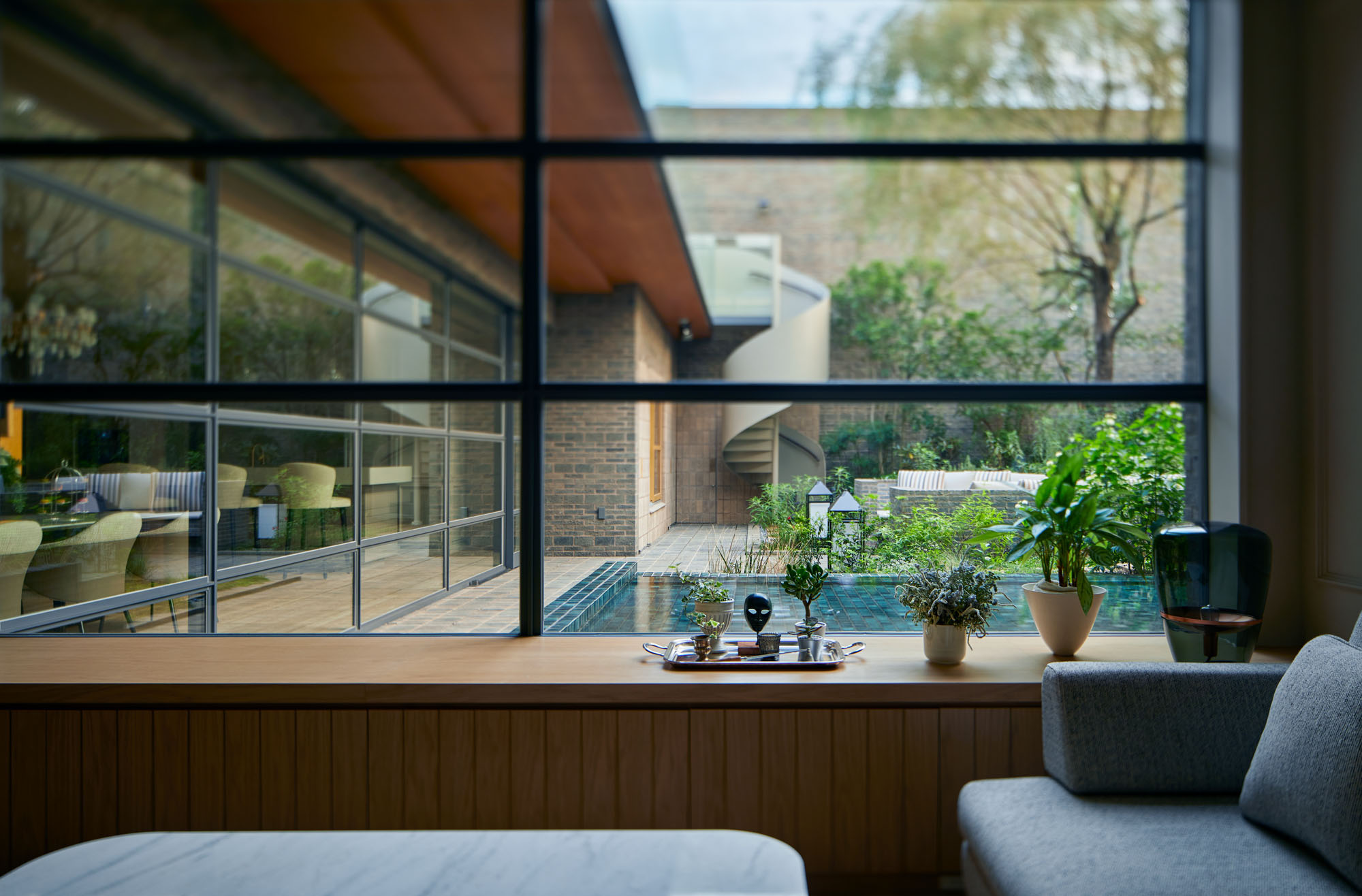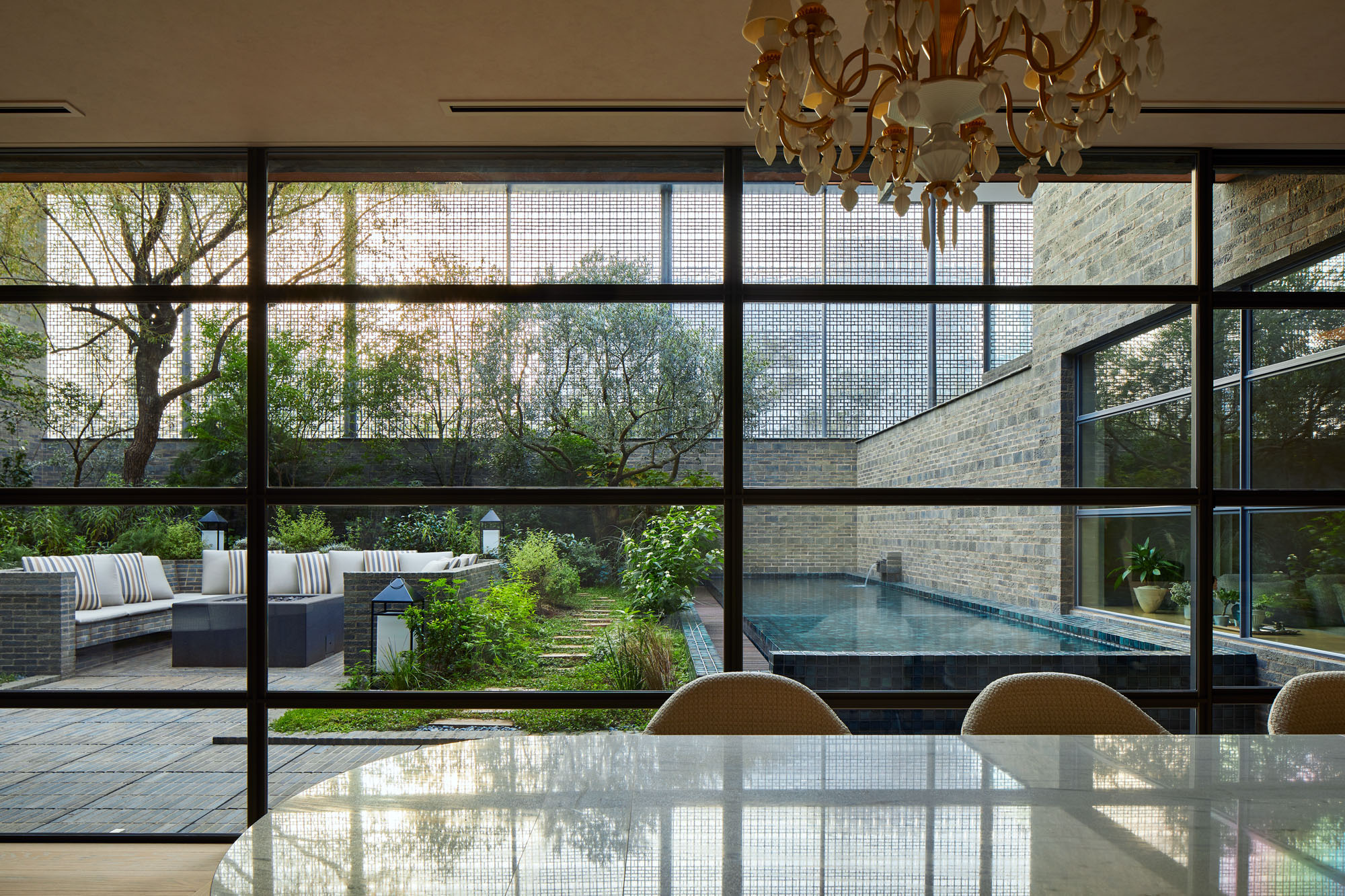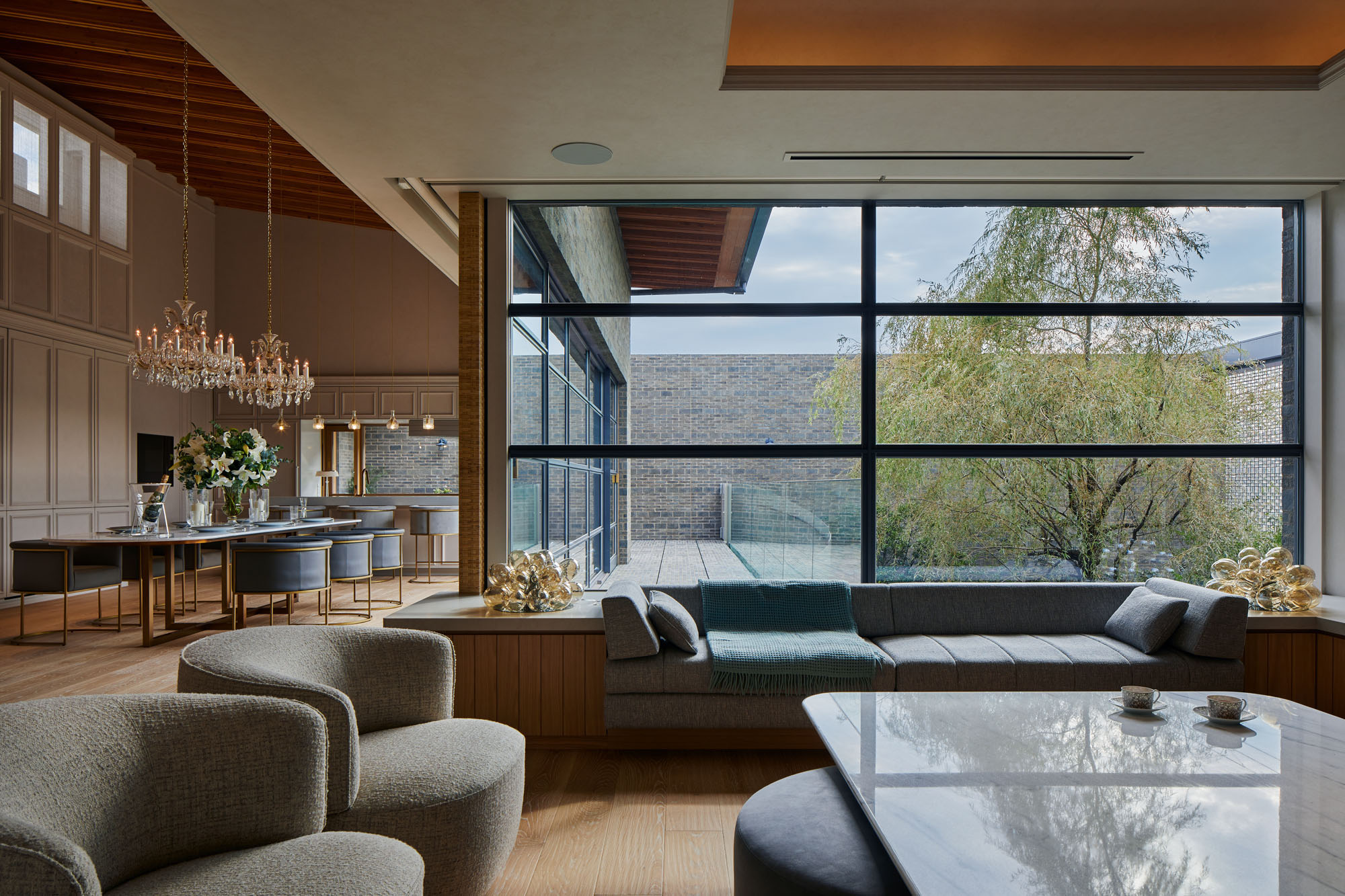 This coherent order paradoxically reveals the traces of handwork by the craftsmen and the irregularities in the material shape and color, spawning an expression of warmth. As the glass scatters light and shadow throughout the space, and the various natural phenomena such as the sound of water and singing birds echo on the geometry of the bricks, paradise soon emerges.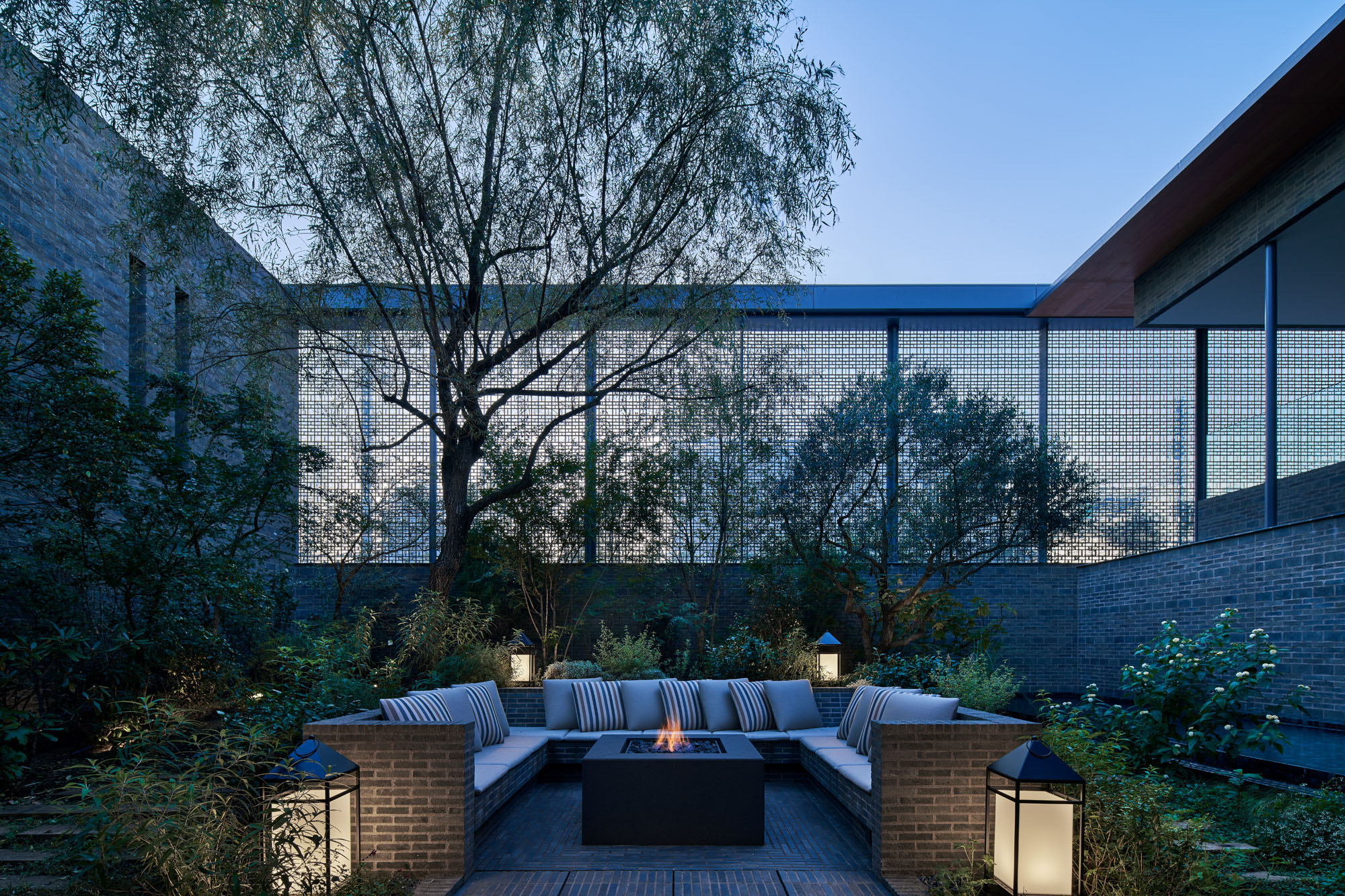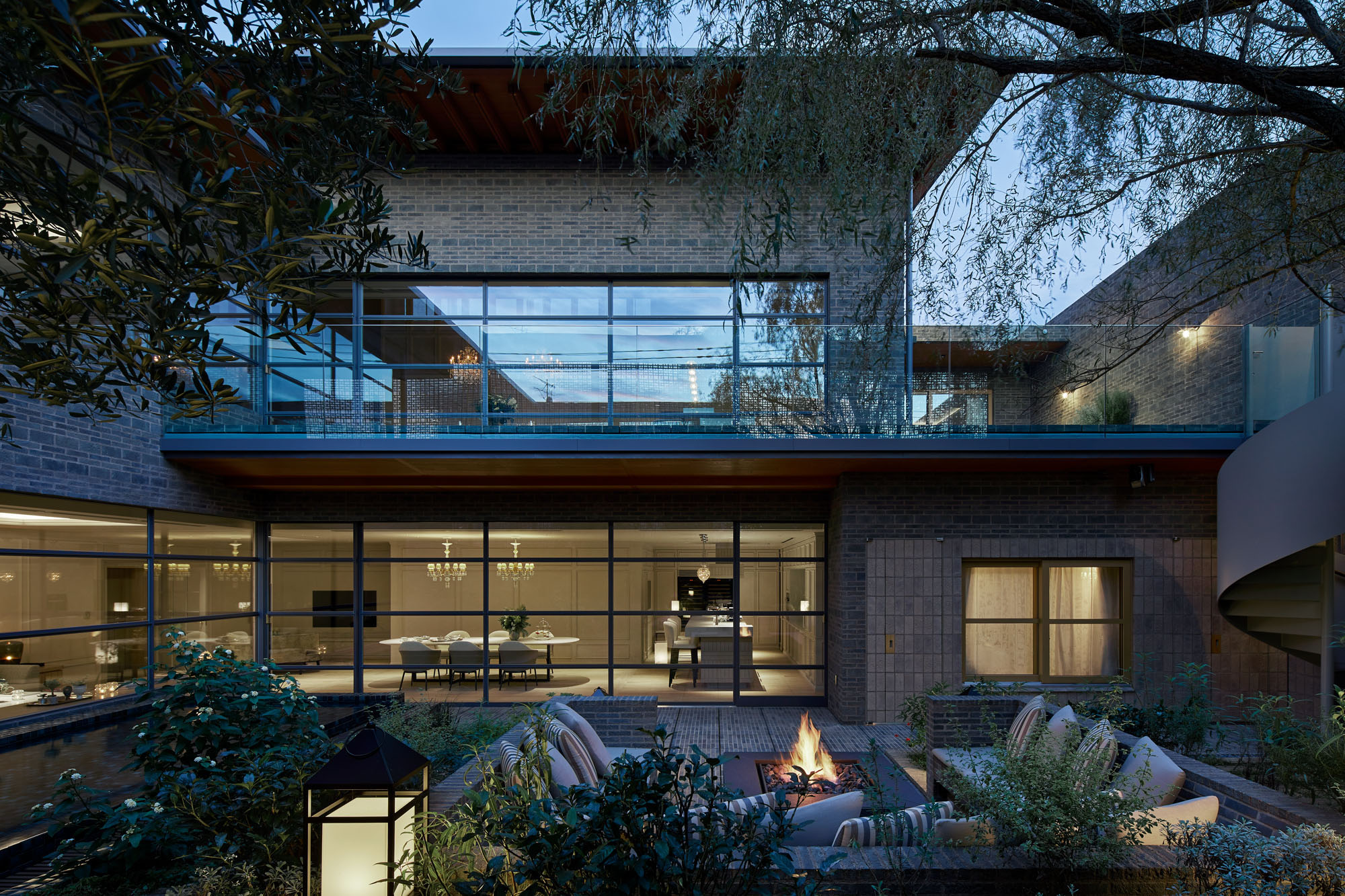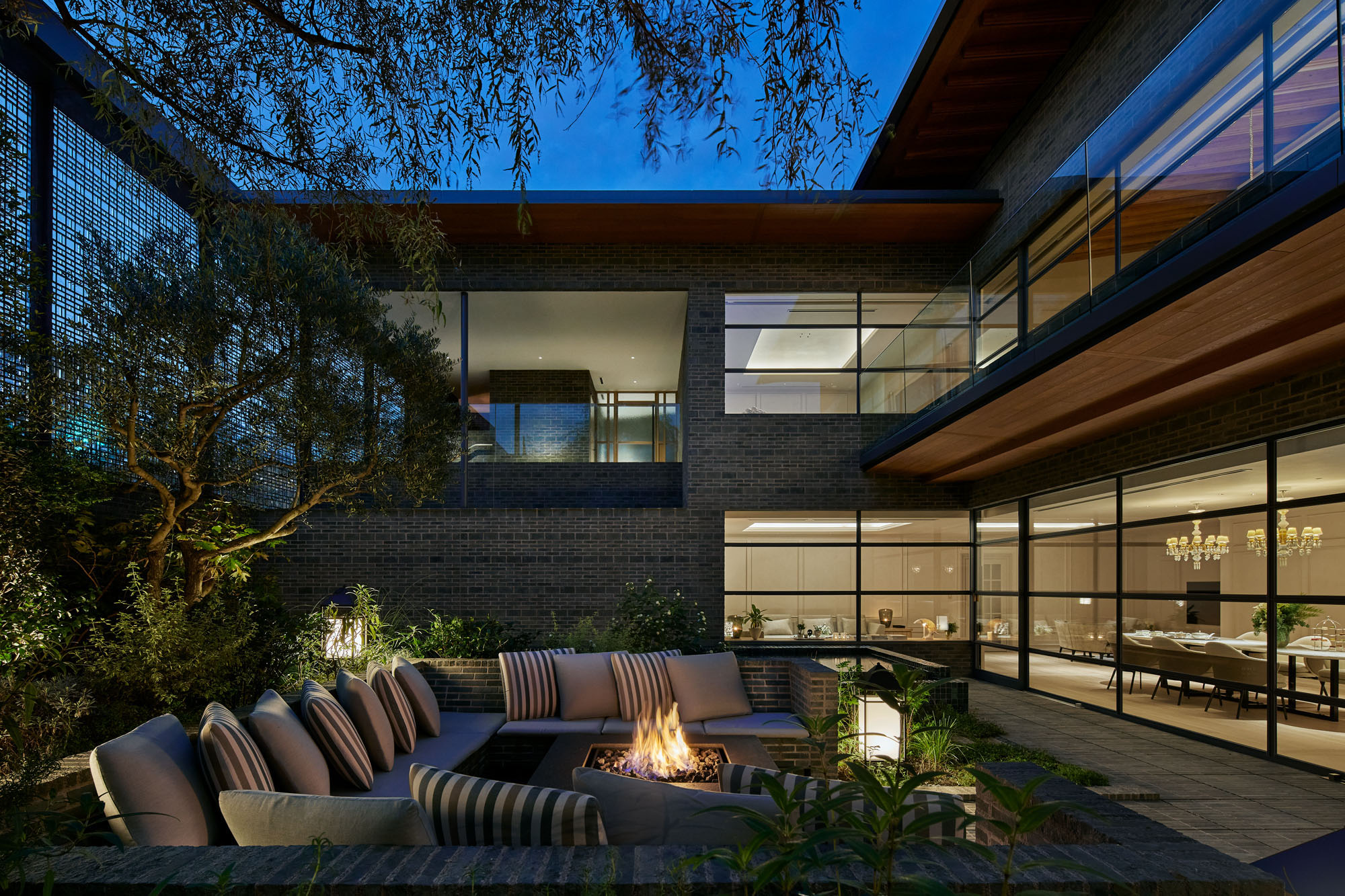 Completion

2020.7
Principle

Residence
Site area

630㎡
Total floor area

1,058㎡
Structure

RC+S
Constructor

SATOHIDE
Location

Eastern Japan
Team

Naoko Sumitani, Yuta Kato