Sayama Forest Chapel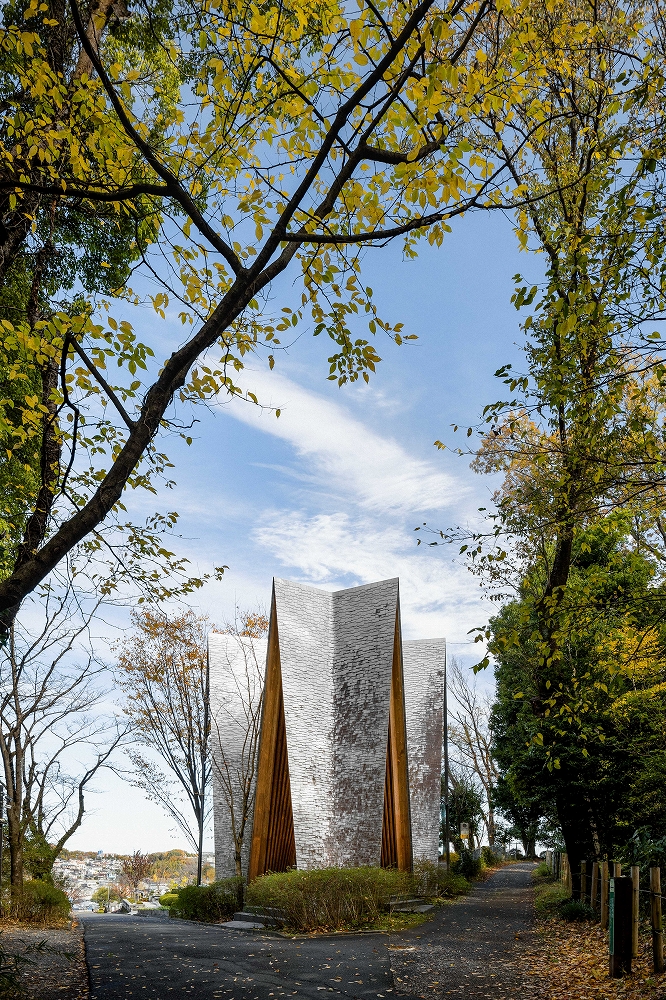 Photographed approx. 9 years after completion. Sap caused beautiful aging.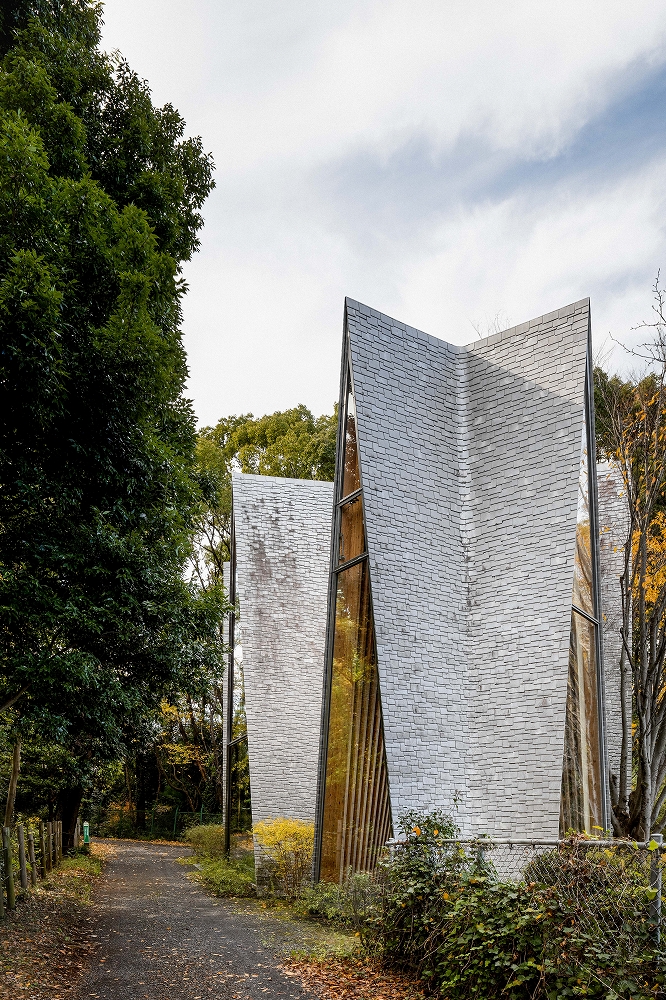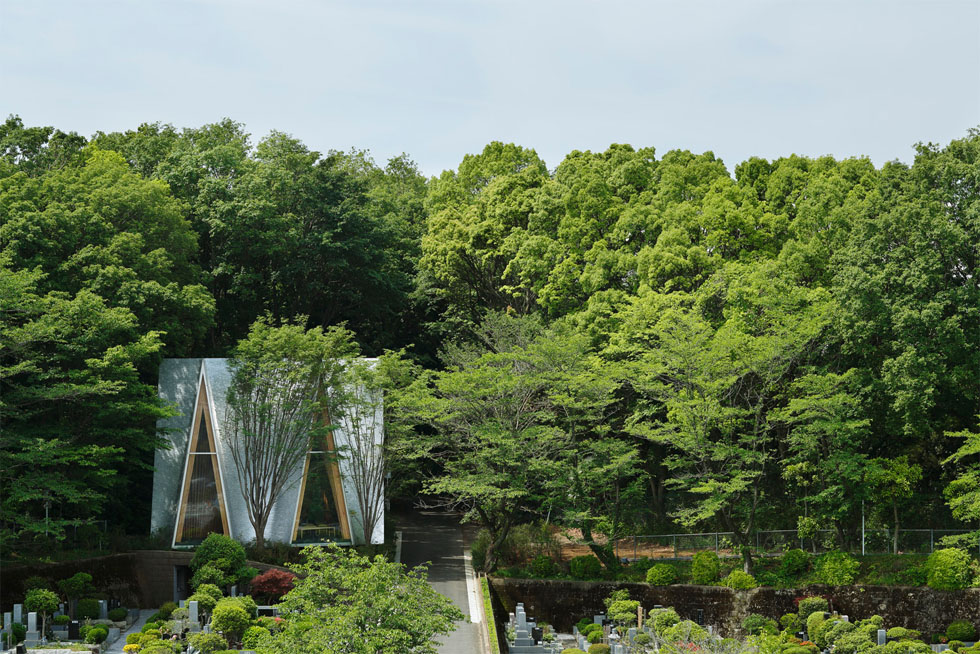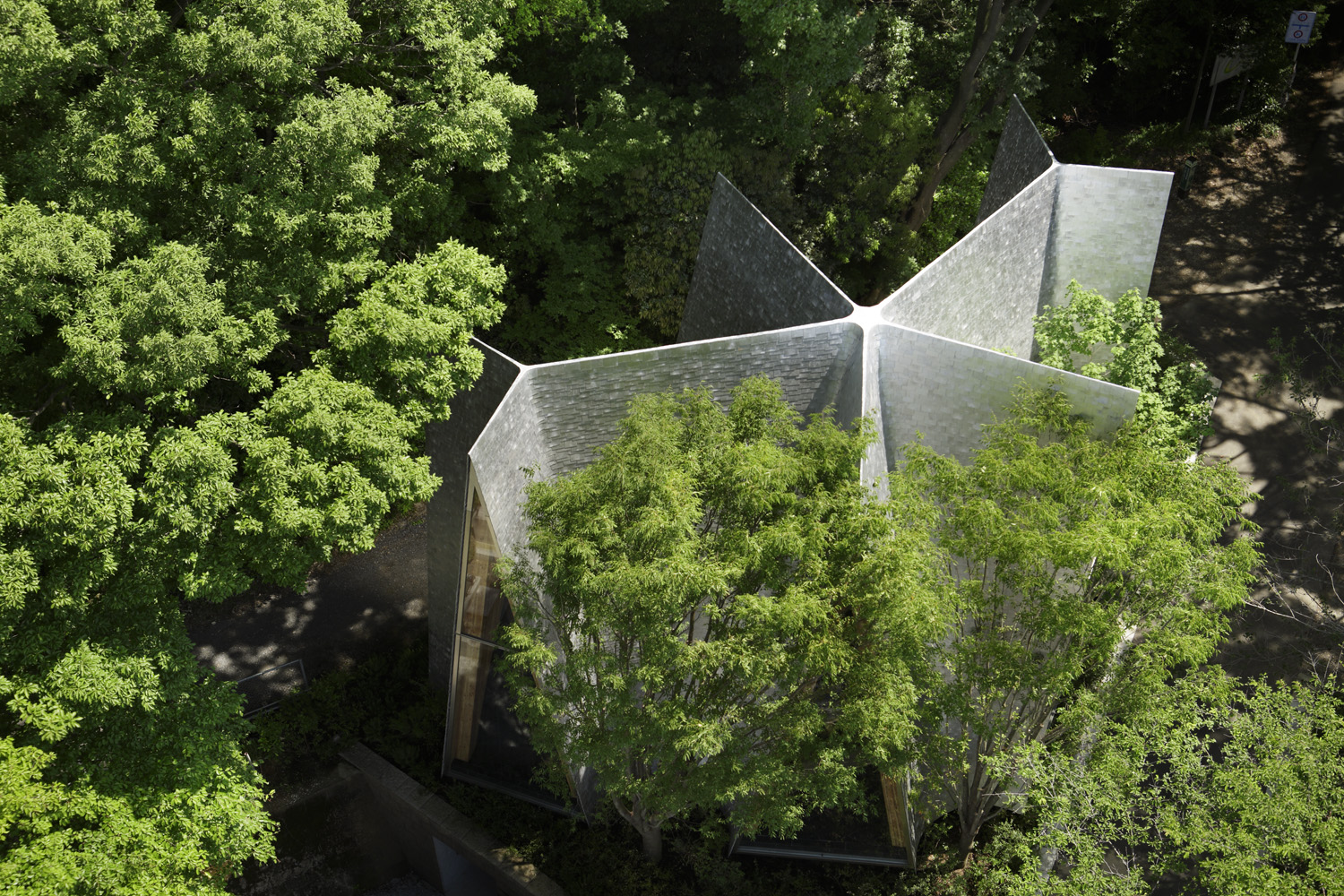 Sayama Lakeside Cemetery is a cemetery open to all religions. The chapel faces the water source recharge forest in Tokyo, and we found the forest as an universal object for prayers, in the point of view that we are made alive by the water of the forest and should return to it after death. Two sides of the triangular site faces the forest. So we planted trees around the perimeter of the triangular site so that the chapel would overlook the forest through the trees.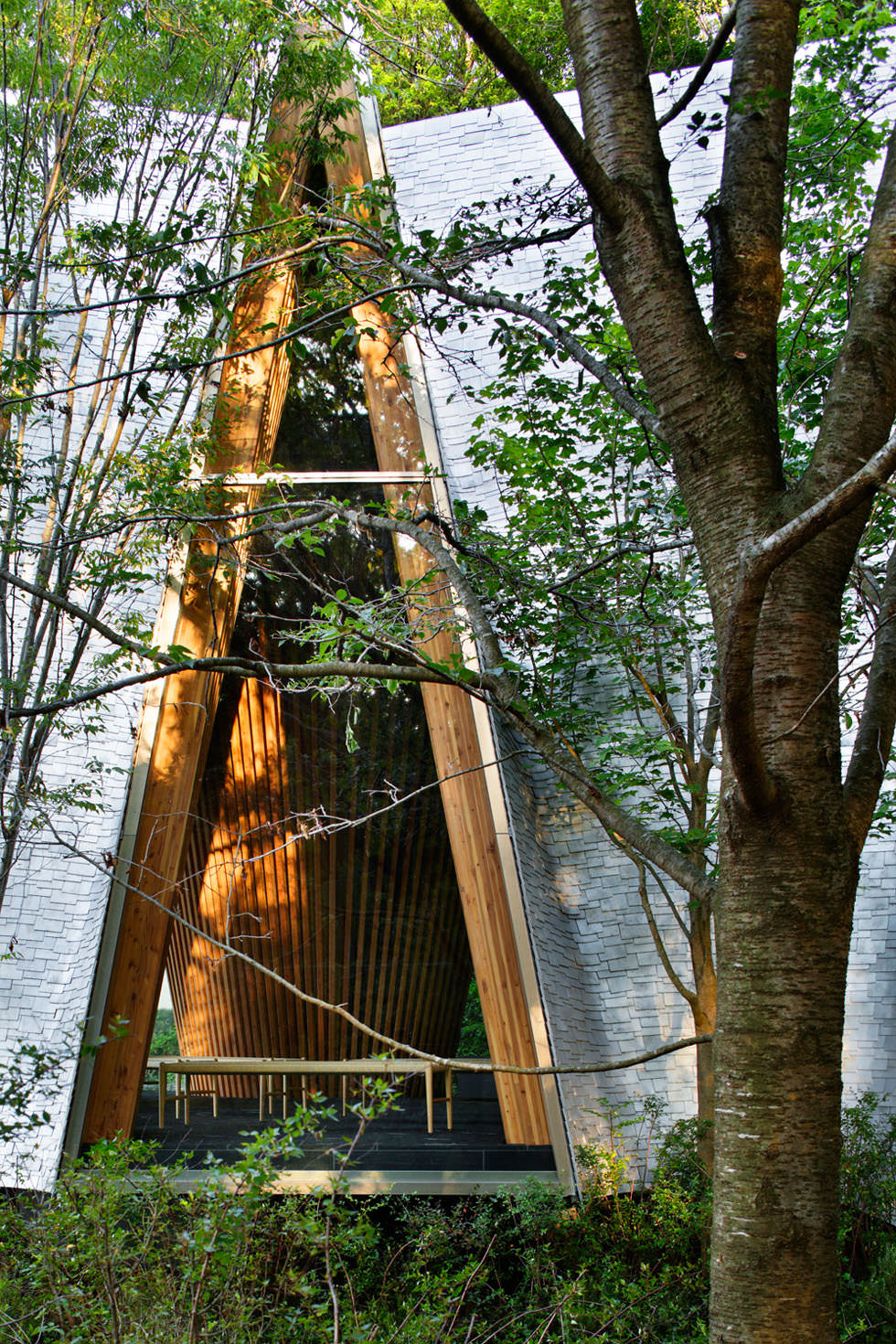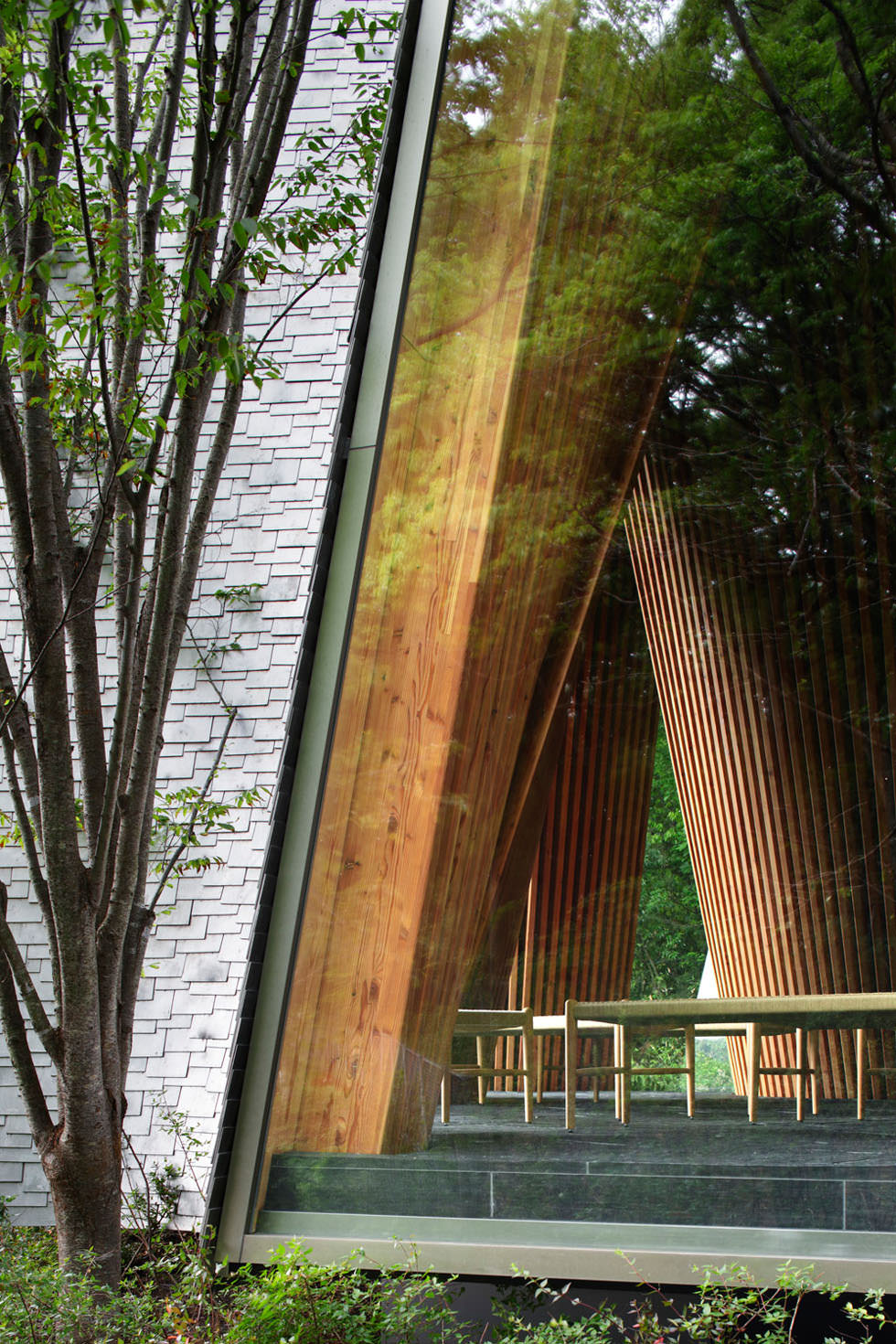 As the upper portion of the walls were leaned inward in order to avoid the tree branches. The pillars support each other by forming the upside down "V" shape structure called "Gassho-zukuri," a traditional Japanese structural form that is similar to the shape of two palms put together in prayer. By developing this form in all directions, the roof structure itself bears both vertical and lateral forces. This eliminated the need for seismic walls, and enabled this new type of Gassho-zukuri.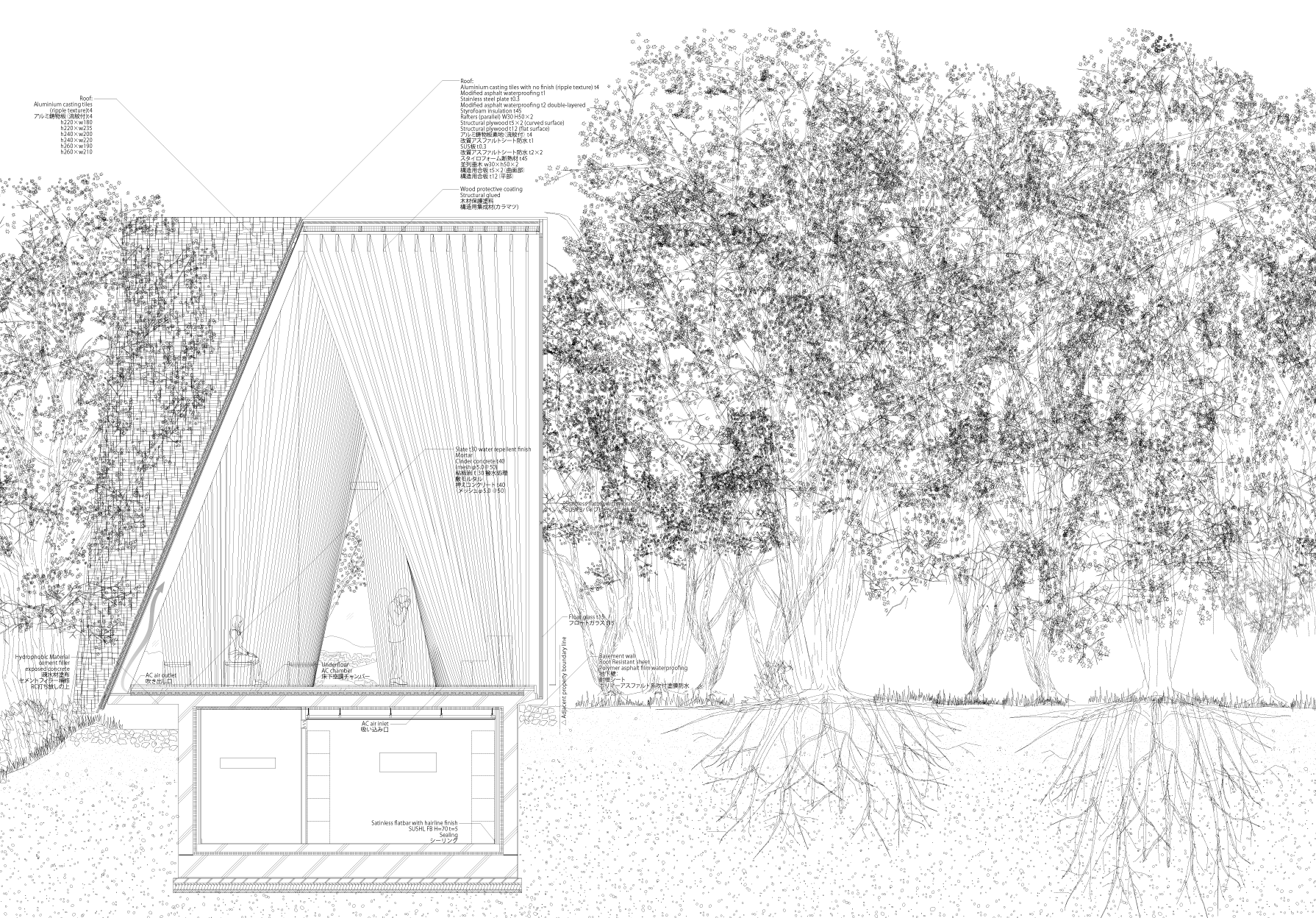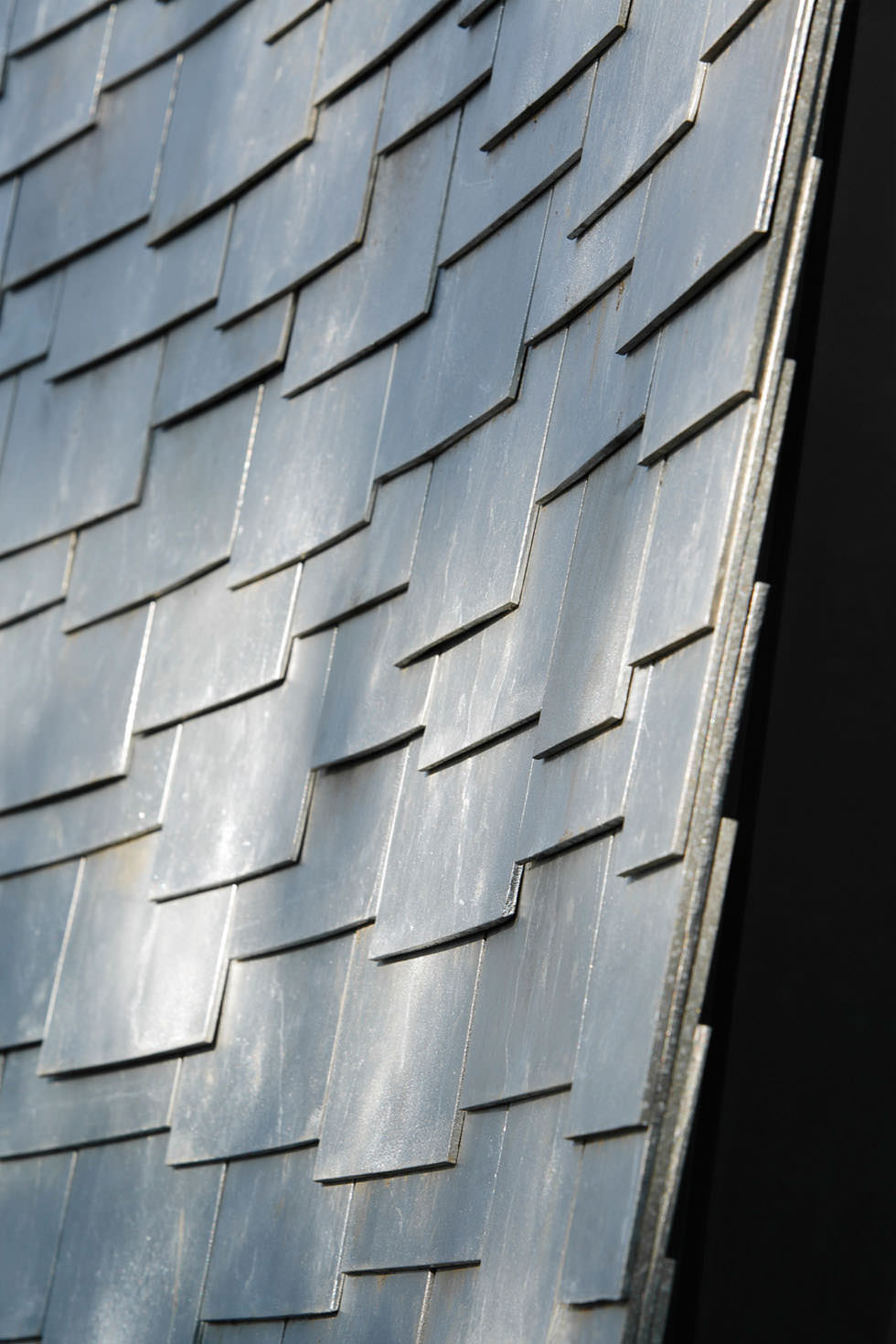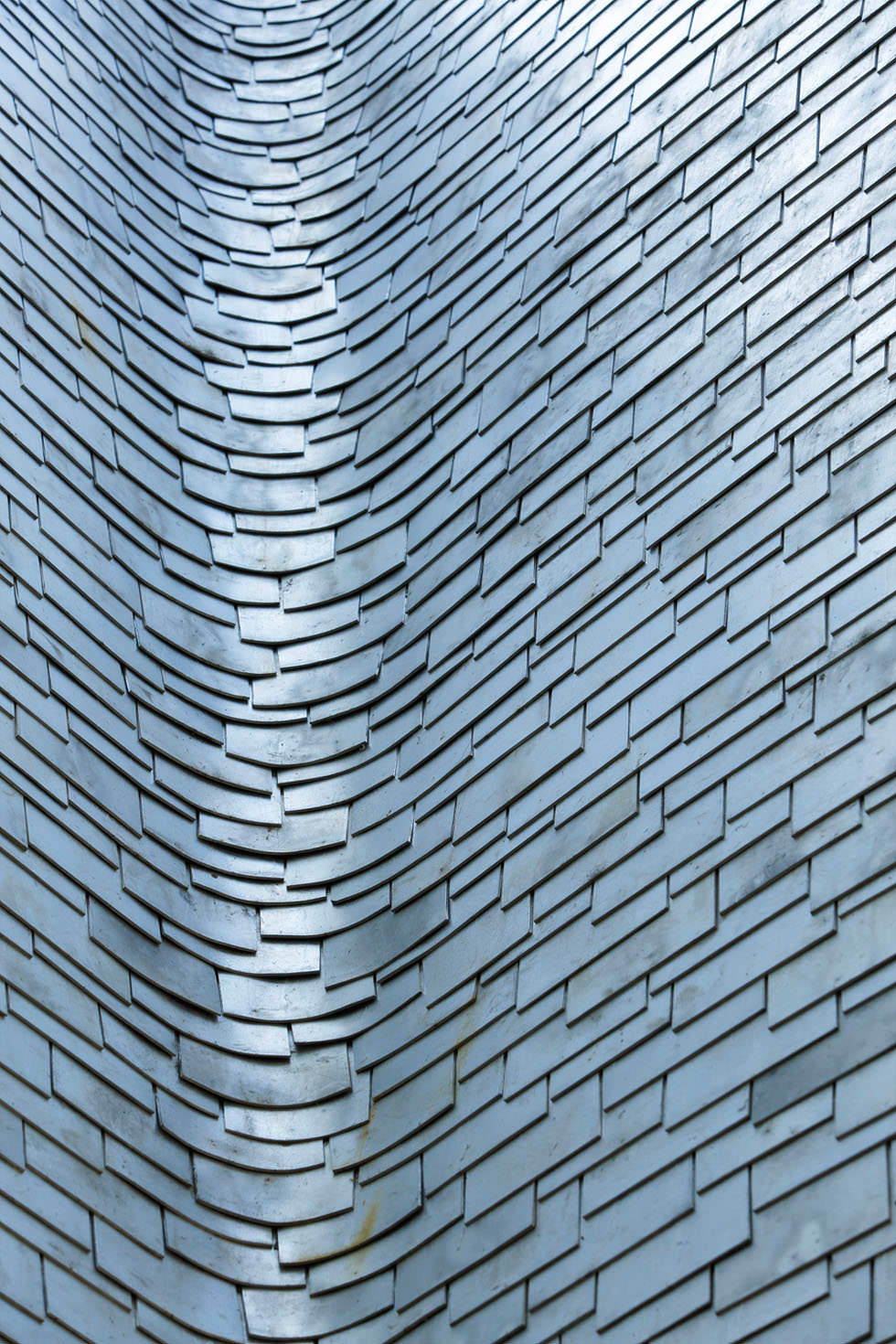 Next, the roofing needed to be solved in order to provide eternal protection for such complex structure. It was desirable to be able to follow a curved surface and be durable, and to feel beautiful aging even if it gets dirty with sap.
We worked with the local craftsmen and developed cast aluminum panels, each sized in 180 x 200mm and 4mm in thickness. It is the minimum thickness for durability and maximum thickness for bending by hands to accord to the curvature of the roof. As a result, each panel had different ripple textures that reflect the craftsmen's spirits.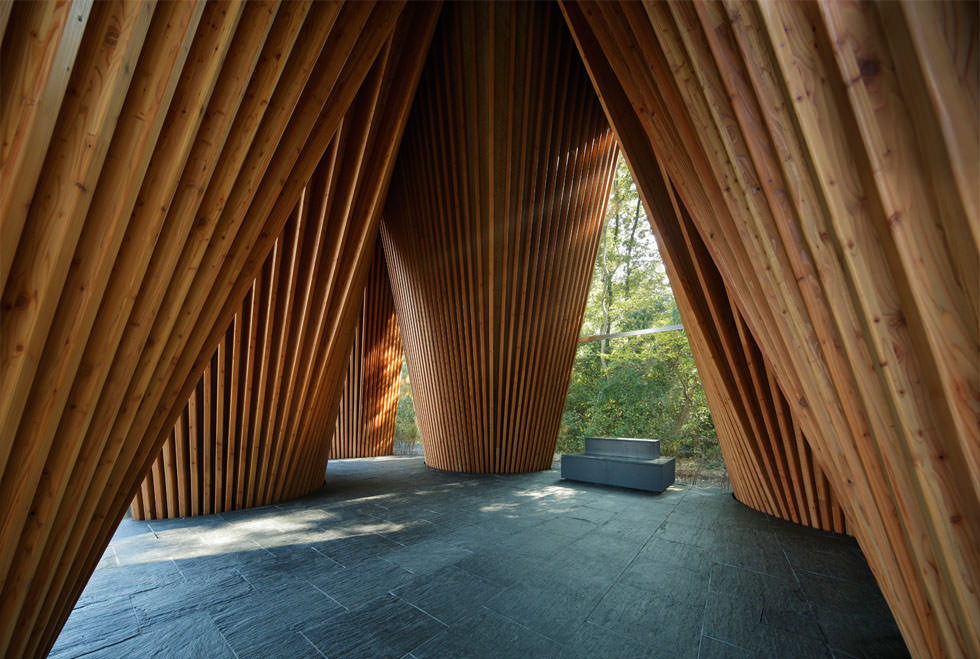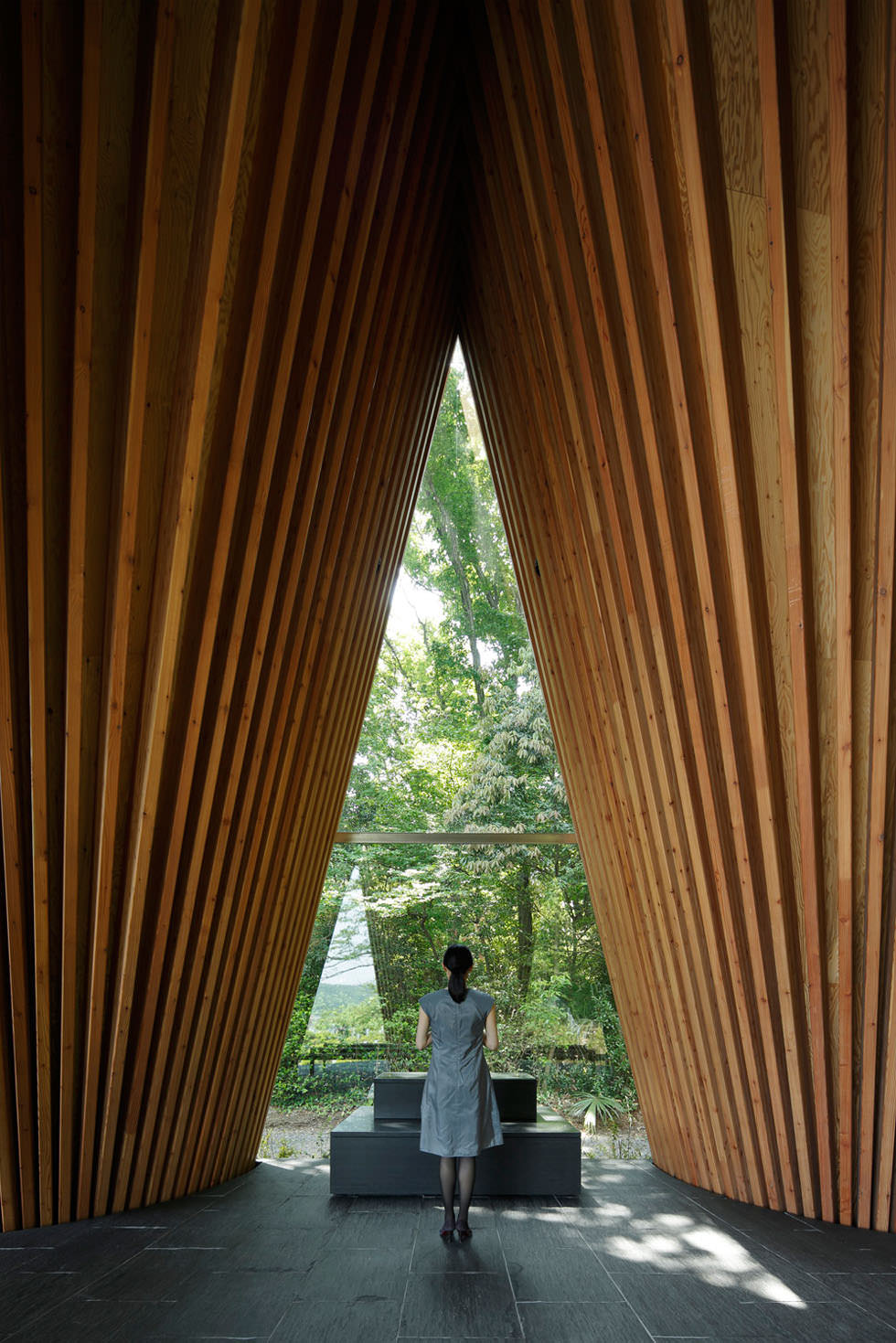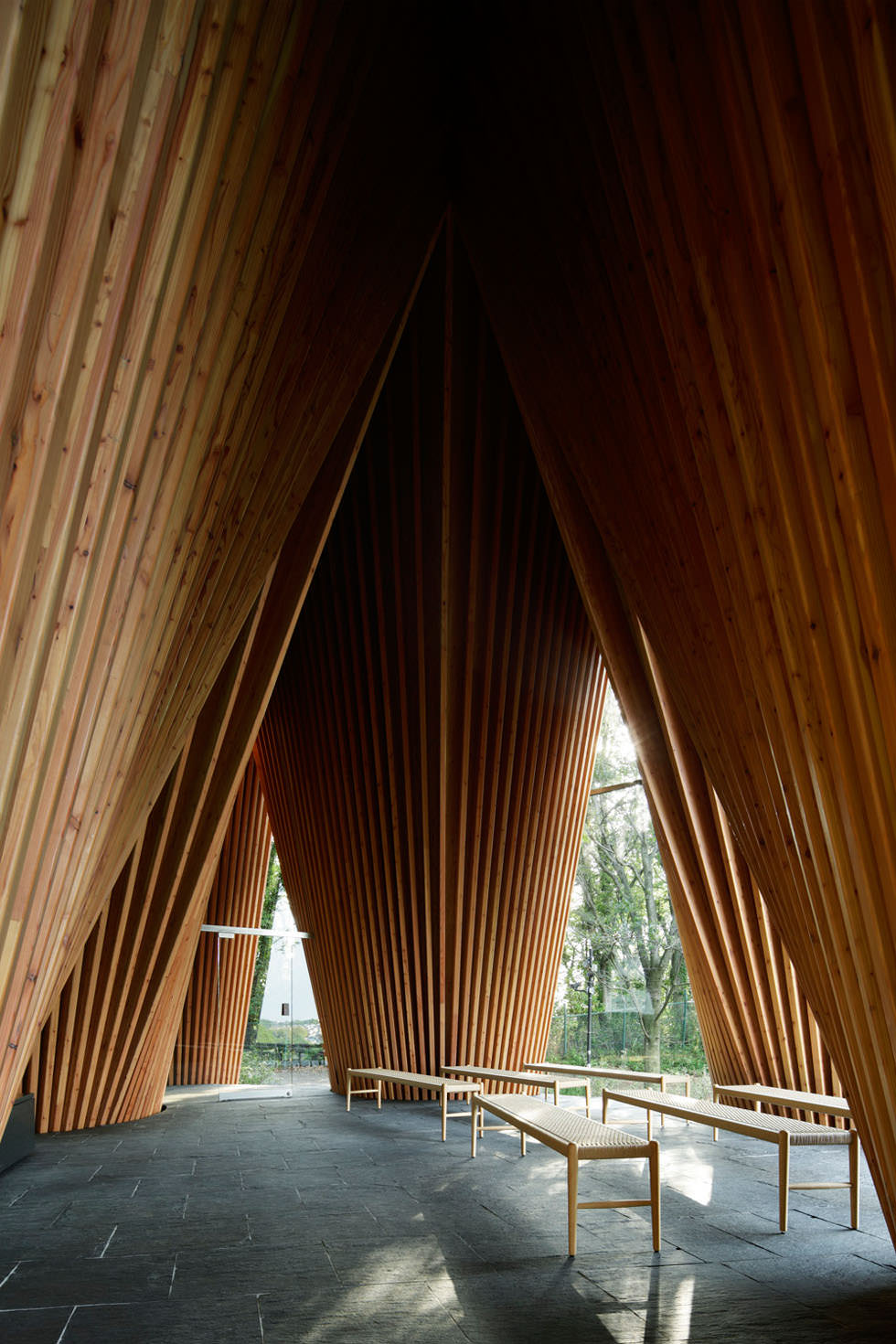 The floor inclines slightly down towards the altar, causing visitors to unconsciously face the altar and pray towards the forest behind it. The splitting skin and joints of slate stretch to the vanishing point in the back of the forest, a consideration for concentrating the view on the forest. When praying, each finger is gently put together and a small warm space forms inside. This architecture resembles this small space. When we leave the altar and go back to take a seat, we can see the town where we live over the bench. The view from the window is an encouragement for those returning to the everyday world.
Completion

2014.1
Principal use

Chapel
Structure

RC + T
Site area

148㎡
Total floor area

110㎡
Building site

2050, Kamiyamaguchi, Tokorozawa Shi, Saitama
Structure design

ARUP JAPAN
Contractor

SHIMIZU
Team

Atsushi Ikawa [former staff], Kohei Taniguchi [former staff], Eisuke Hara [former staff], Keisuke Minato [former staff]
Building of the Year, ARCASIA Awards for Architecture 2016
2016年日事連建築賞
Architizer A+ Awards 2016 Popular Choice Winner in Typology Categories
Platinum in Architectural Design / Small Architecture category in 2016, The Architecture MasterPrize
AR Emerging Architecture Awards 2015 highly recommended prize
JIA優秀建築賞