Ribbon Chapel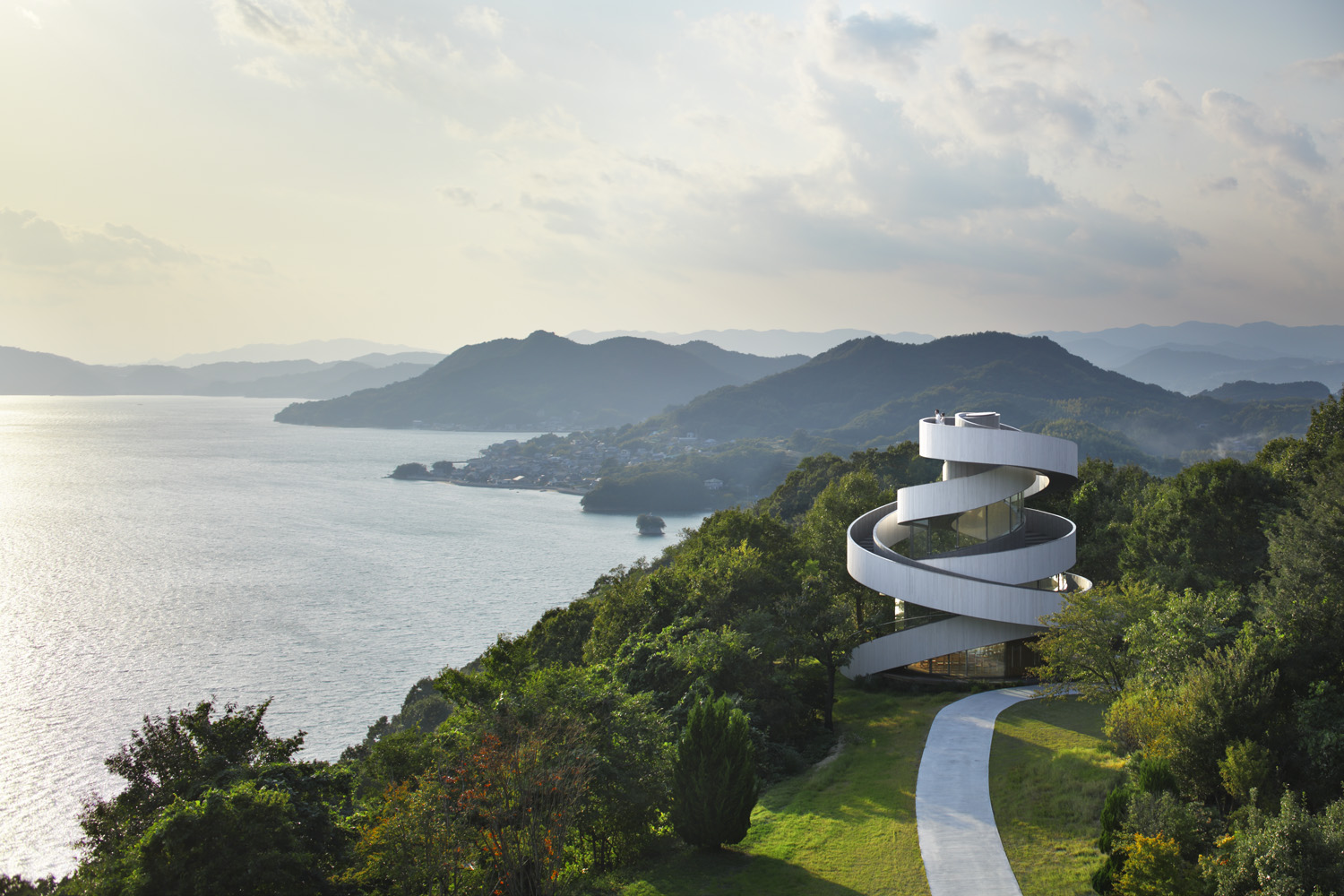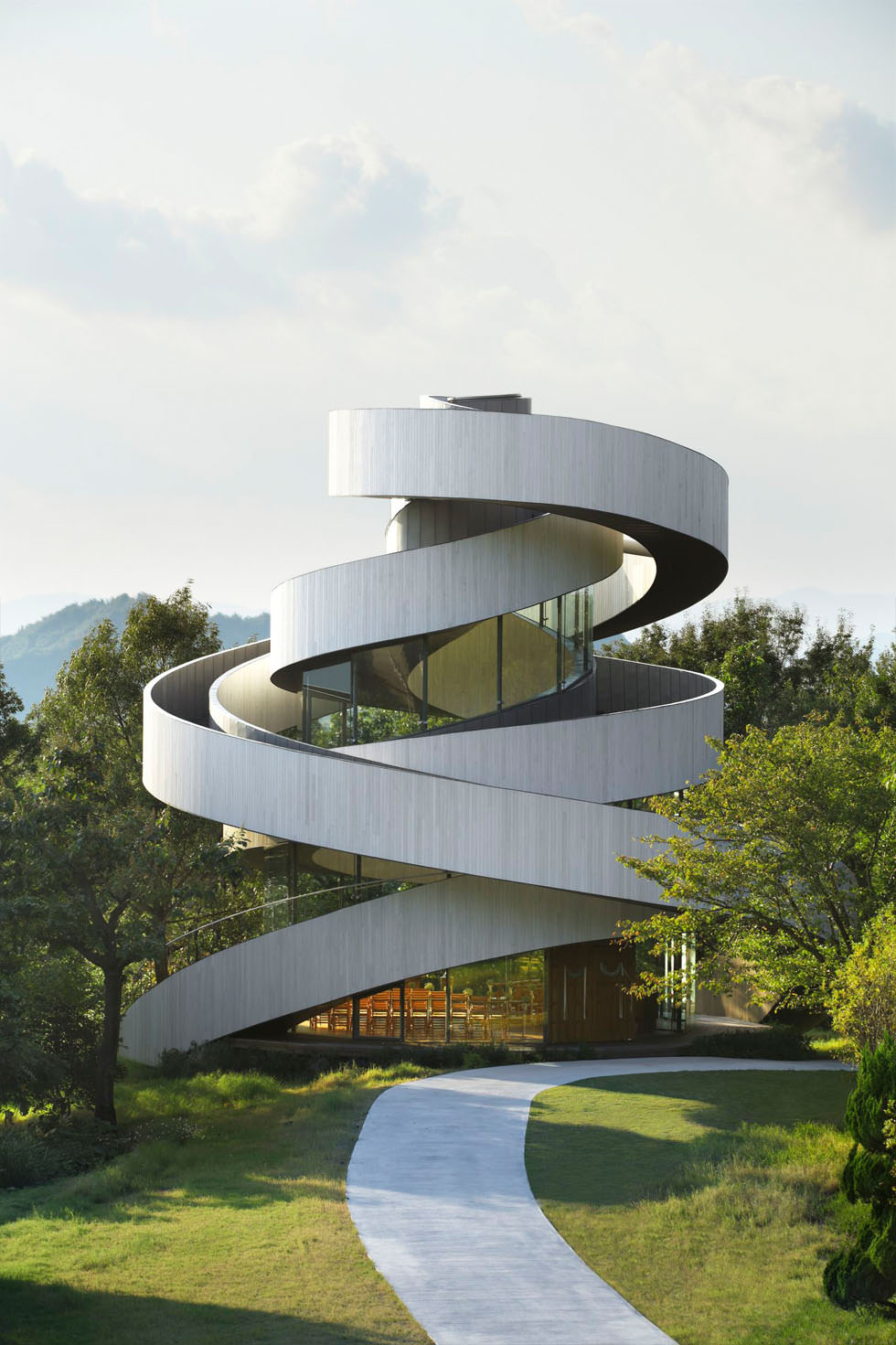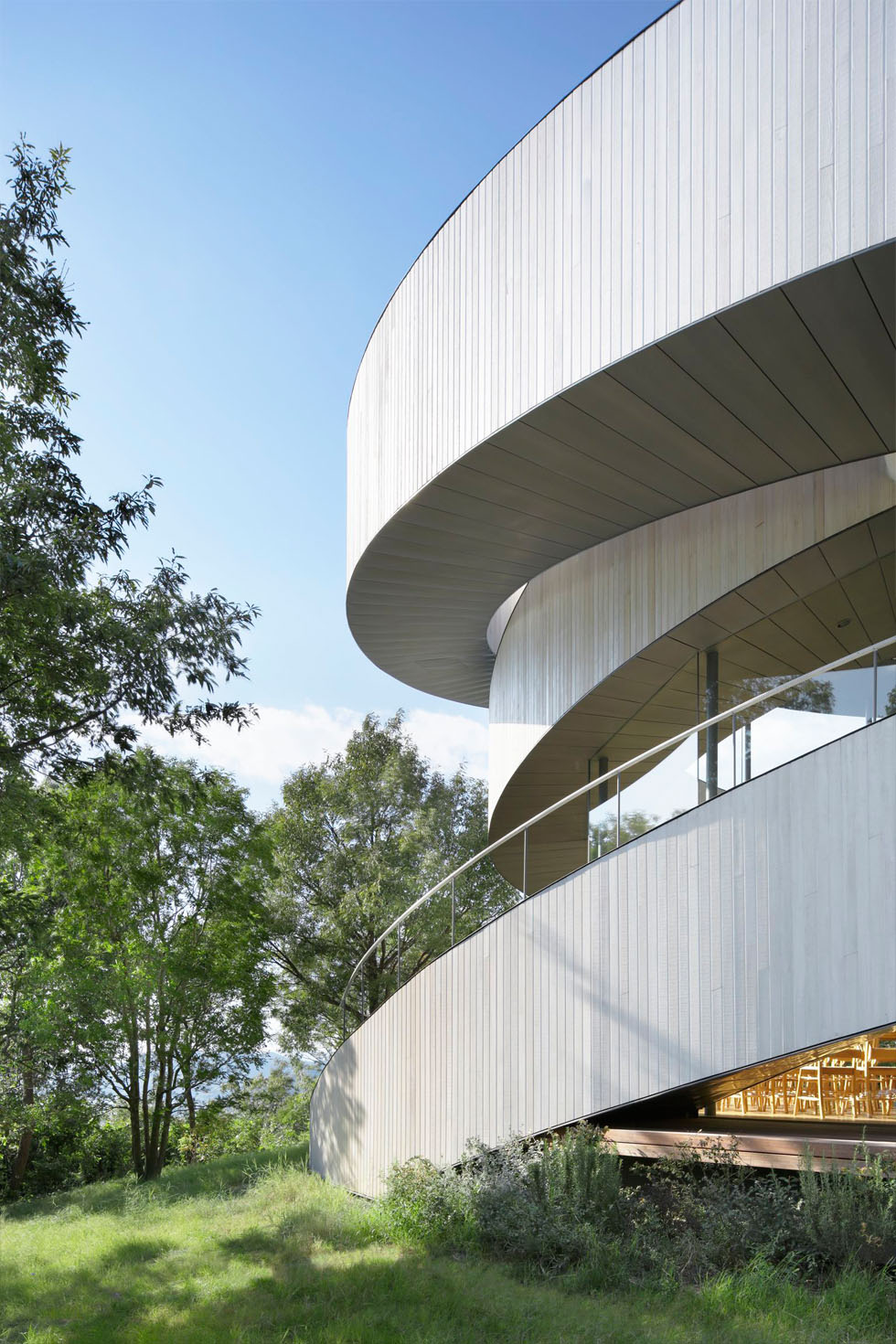 Positioned midway up a hill, the chapel offers a panoramic view of the Seto Inland Sea of Japan. Mainly designated for hosting wedding celebrations, this chapel is located within the premises of a resort hotel, BellaVista SPA&MARINA ONOMICHI, in Onomichi, Hiroshima.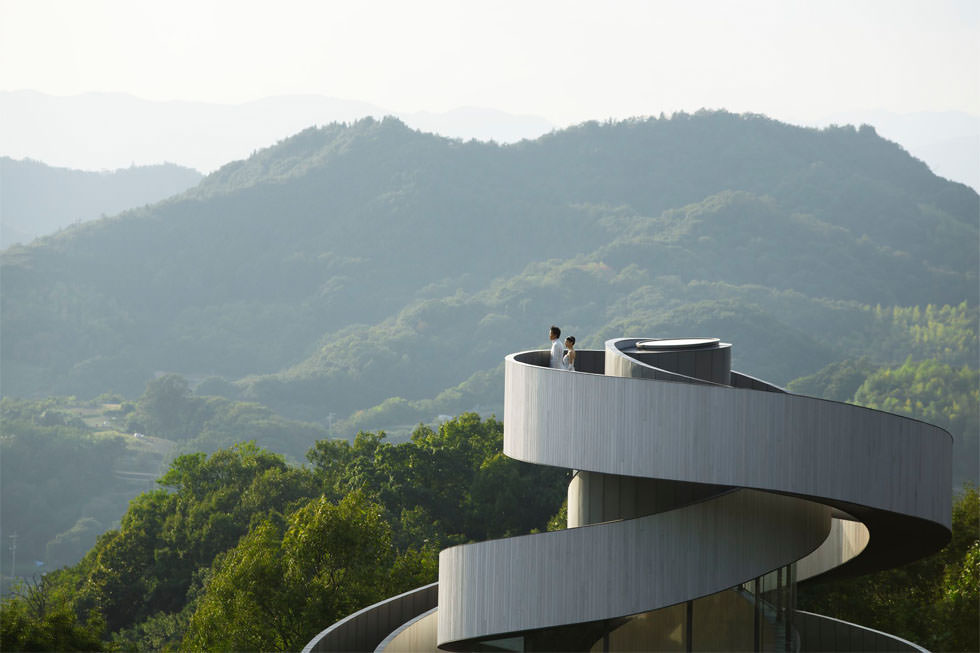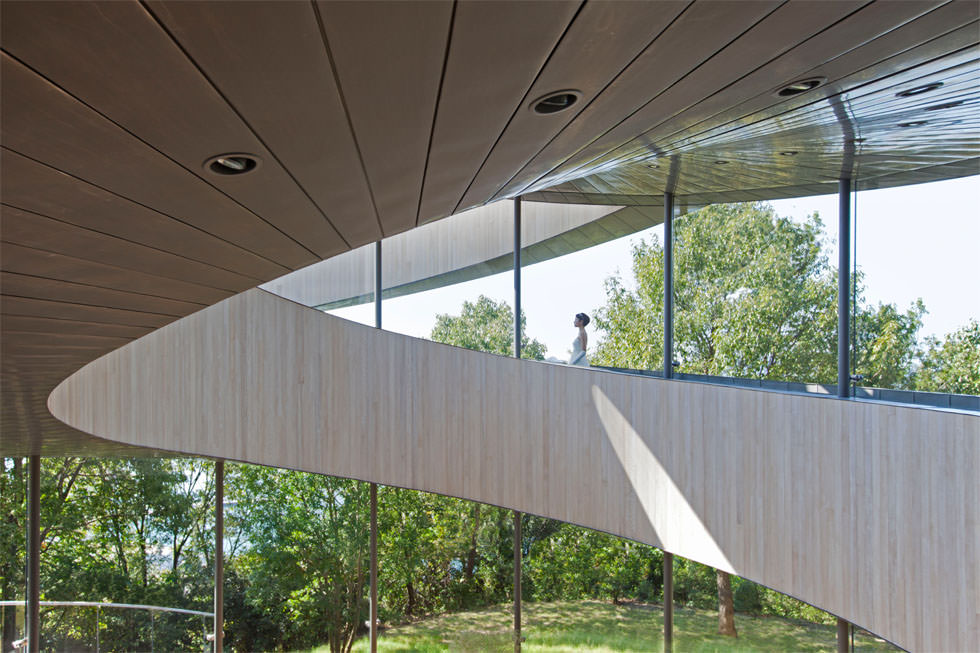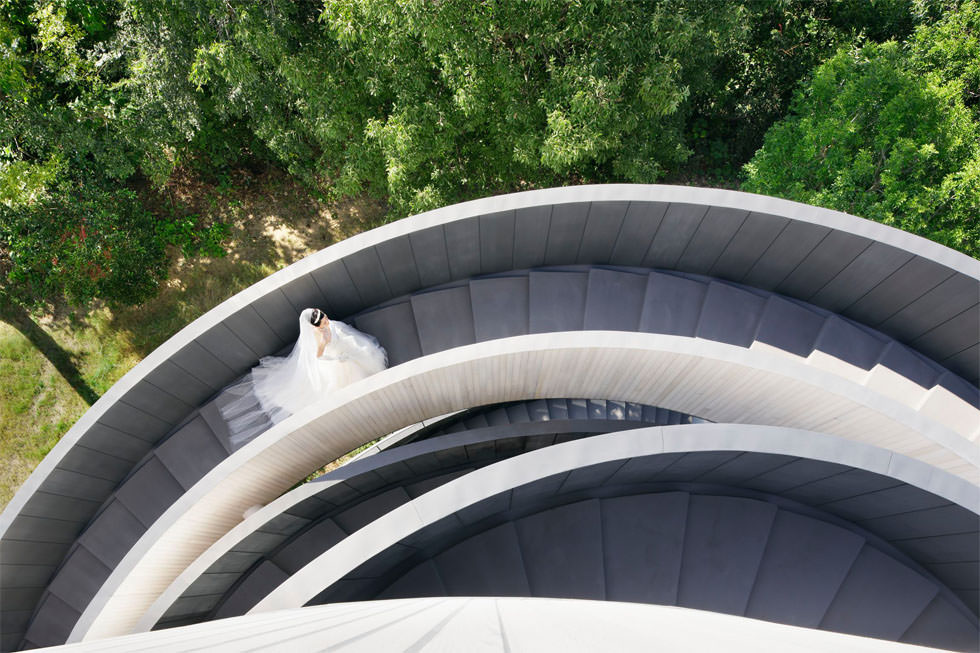 The aisle leading to the altar can be likened to the trajectory of life and is filled with various recollections and emotions. Therefore we aimed to compose the space with the path itself and to be close to the excitement of the bride and groom and the thoughts of the attendees.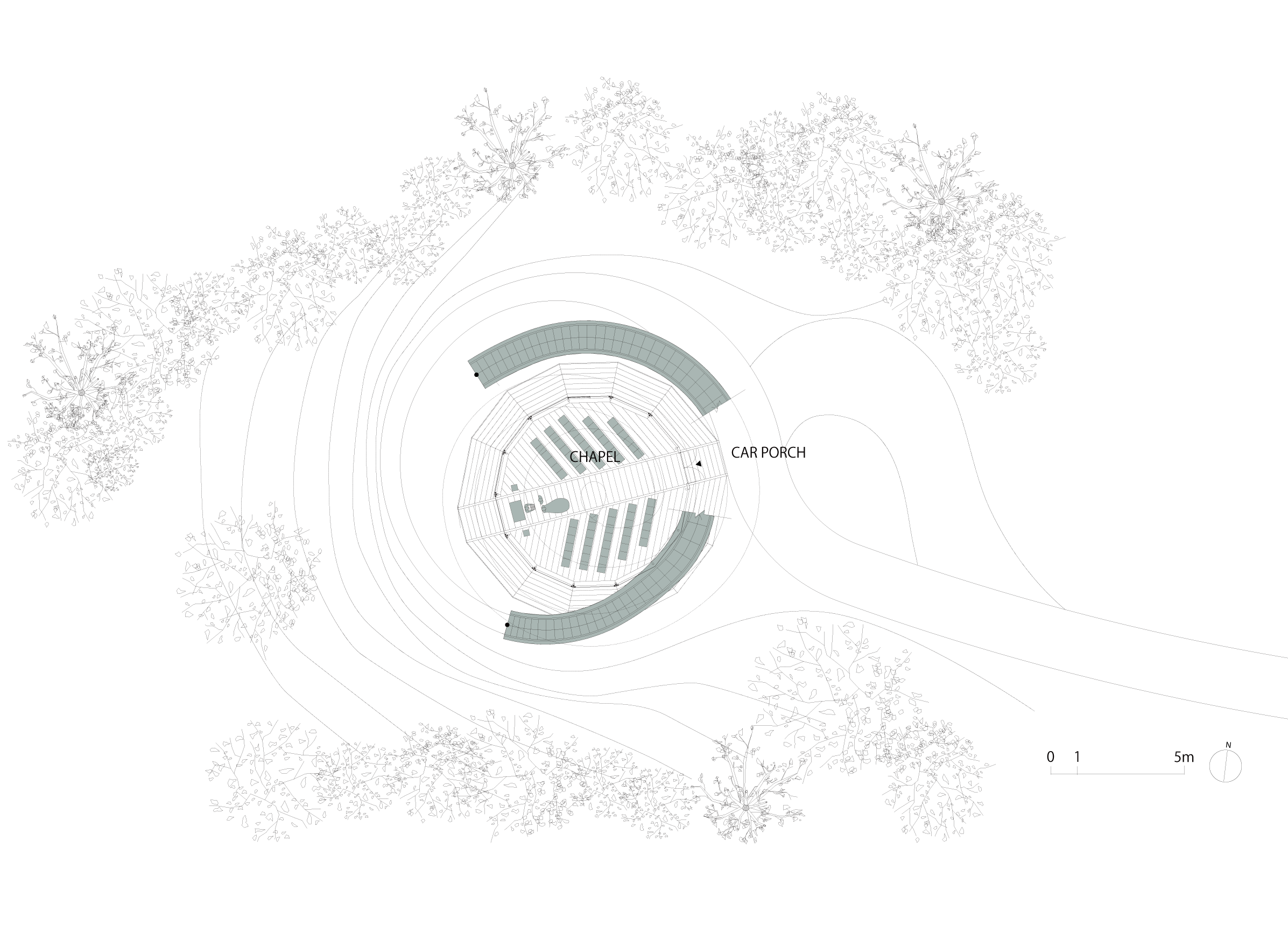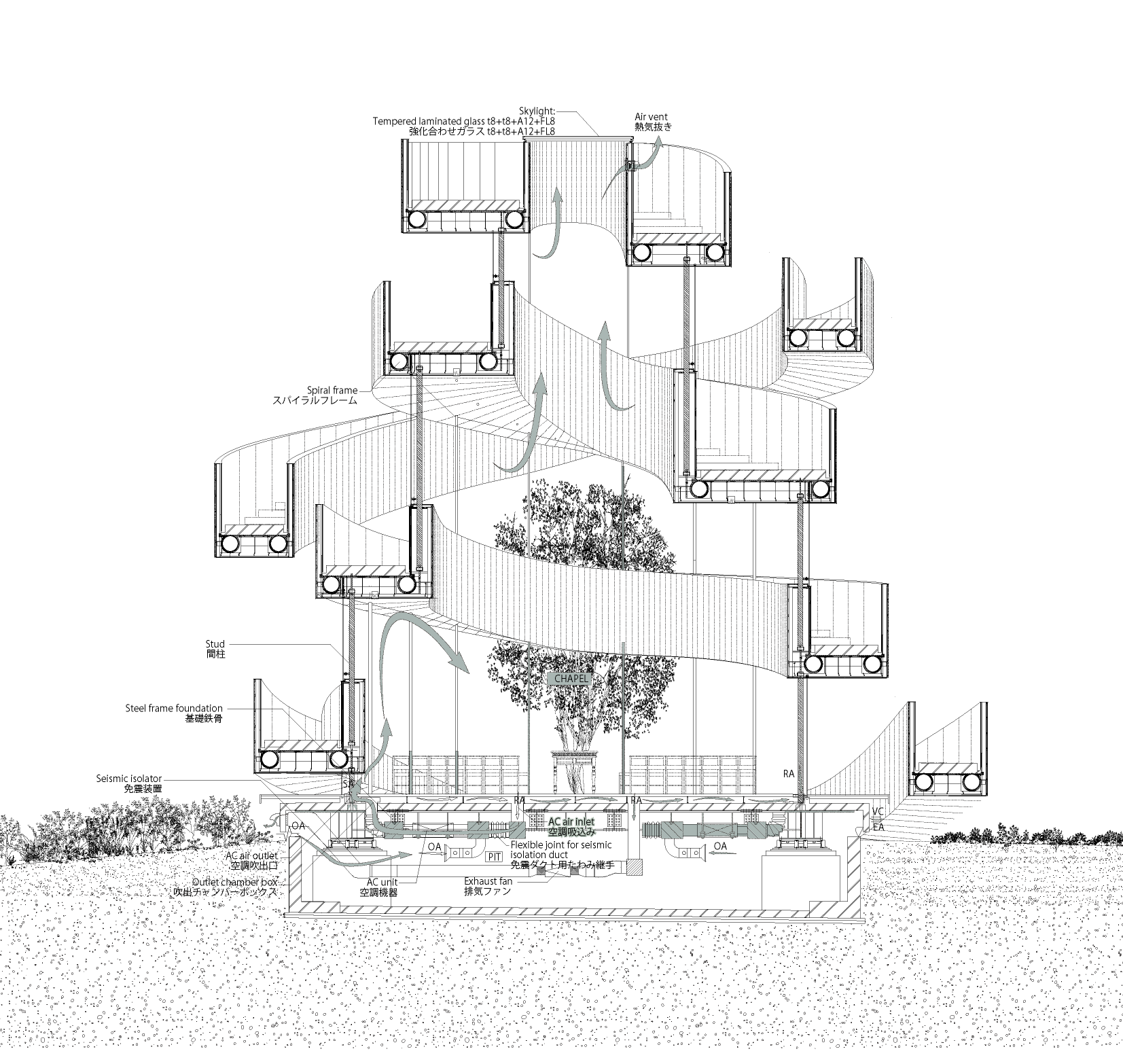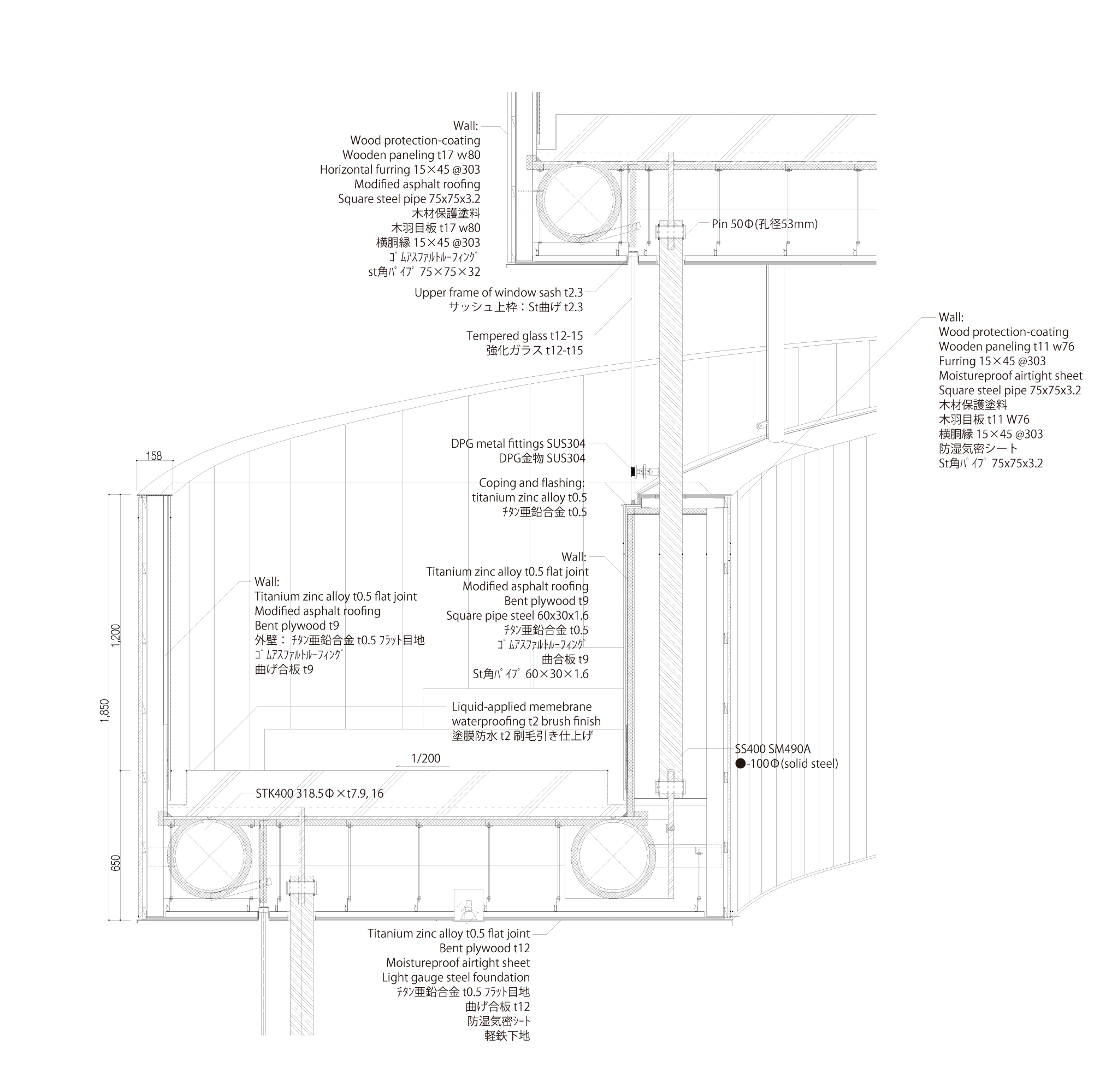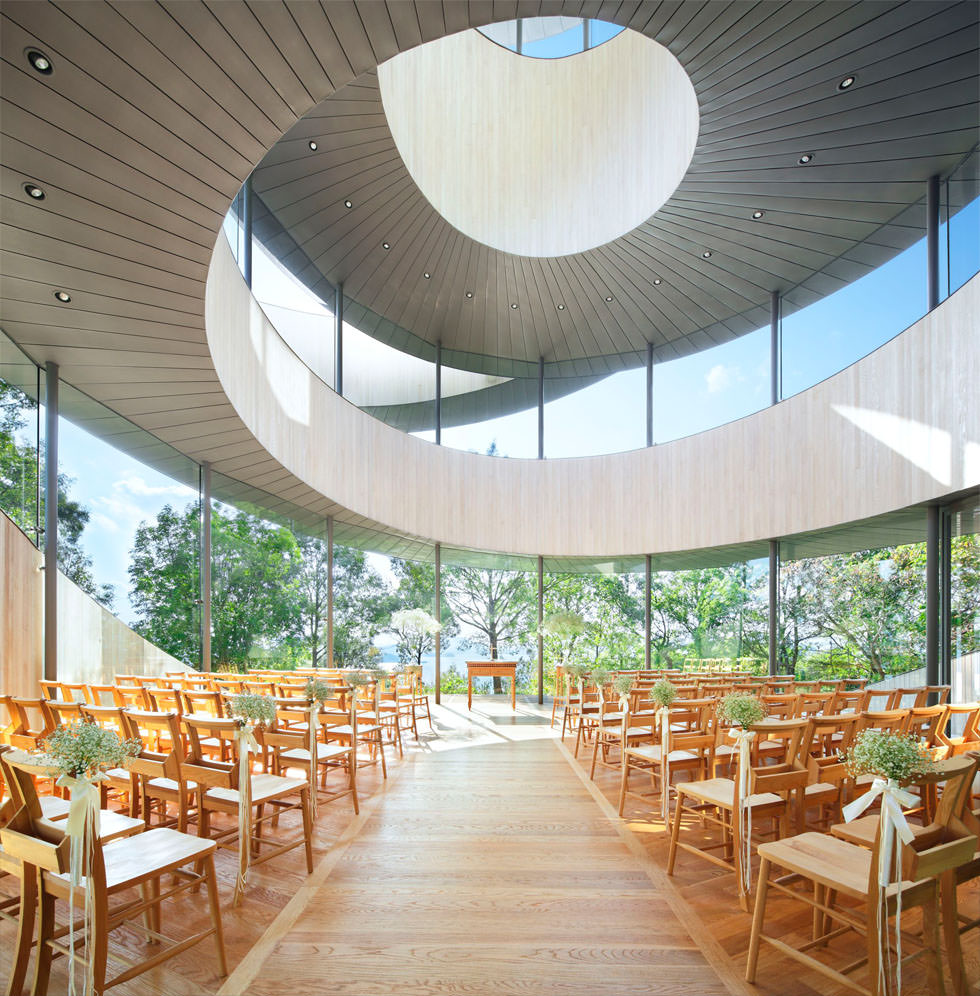 By entwining a pair of spiral staircases, we realized a self-supporting edifice that embodies the act of marriage in its pure form. The nuptial ceremony is performed within this chapel by having the bride and groom ascend the separate staircases to meet at the summit, where they seek absolution from the heavens to unite as one and pronounce their vows. The two individuals who were once walking distinct paths now merge into a single entity at the zenith and subsequently descend the stairs in unison. It is essentially an architecture purely composed of flow of movement.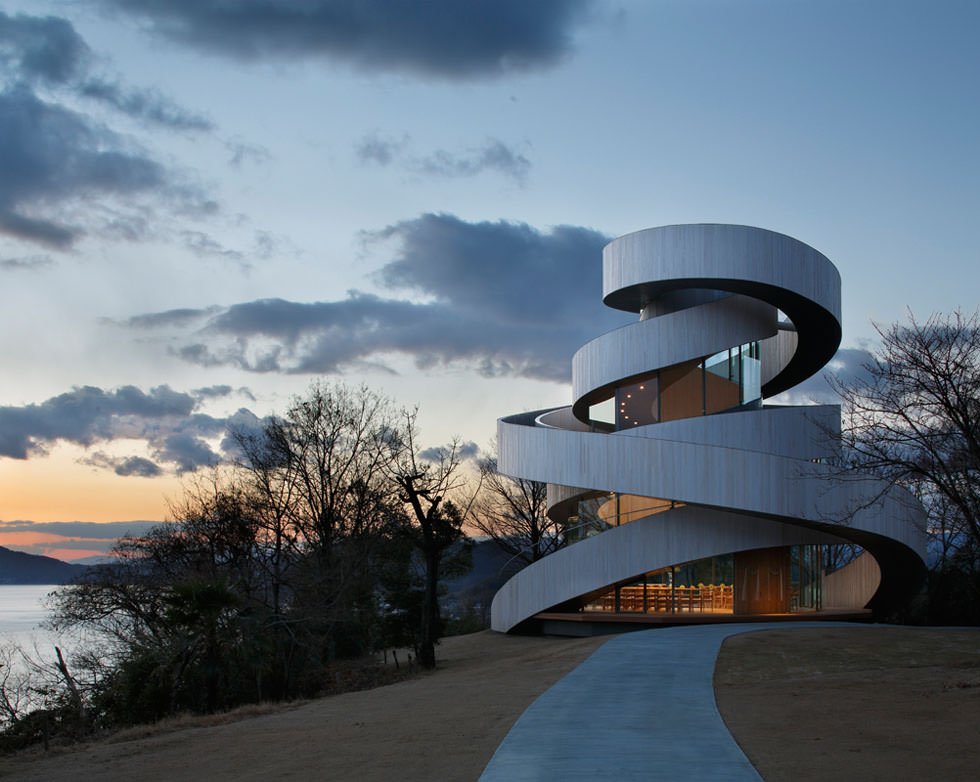 Completion

2013. 12
Principal use

Chapel
Structure

Steel
Site area

3,000㎡
Total floor area

72.2㎡
Building site

1344-2 Oobiraki Urasakicho Onomichishi, Hiroshima
Structure design

ARUP JAPAN
Contractor

P.S. Mitsubishi Construction
Team

Yasuhiro Otani [former staff], Takahiro Shimada [former staff], Keisuke Minato [former staff]
日本商環境設計家協会 JCDデザイン賞2014 大賞
Wallpaper * Design Awards 2015 Best Chapel
第10回日本構造デザイン賞
LEAF AWARDS 2015 Overall Winner
ArchDaily Winner of 2016 Building of the Year Award in the Religious Architecture category
第57回BCS賞(2016年)
Architizer A+Awards 2017, Jury Winner in Religious Buildings & Memorials