Necklace House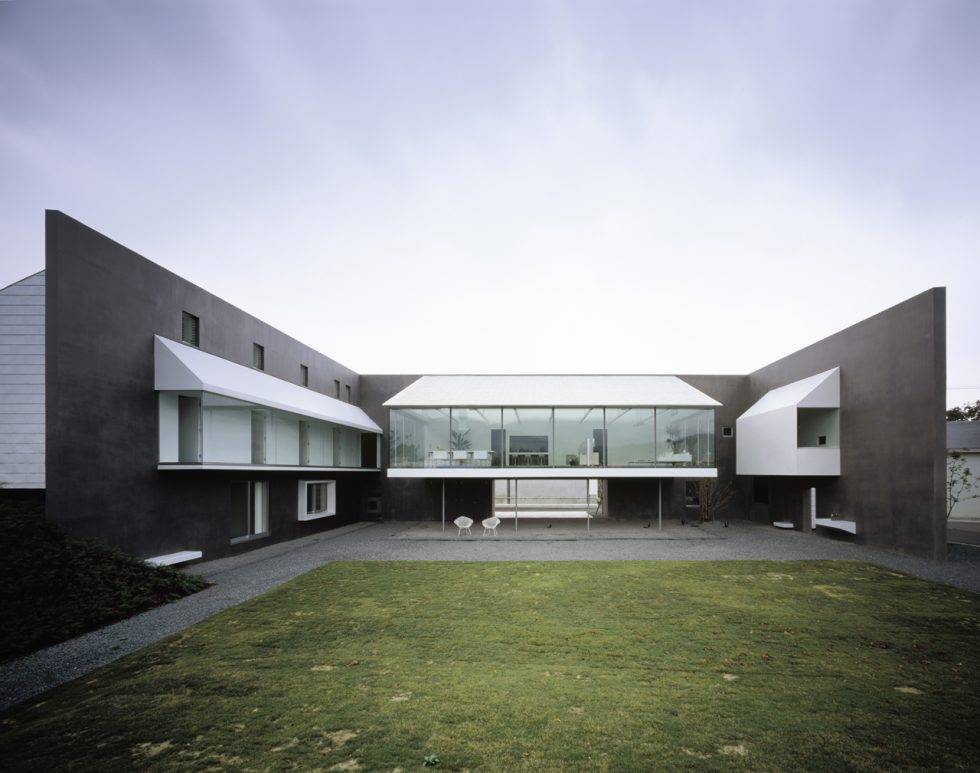 It is a private house in the heavy snowfall area of ​​Yamagata Prefecture. The owner wished for a house unbothered by snow and stubborn moisture. Therefore, each room was floated alternately on the front and back of the structural wall, and the room was constructed like a necklace where the rooms were connected with minimum contact points. Each room floating above the maximum snow cover of 2m was filled with light and wind. Although the corridor is long, the family can move to each room as if they were "going out".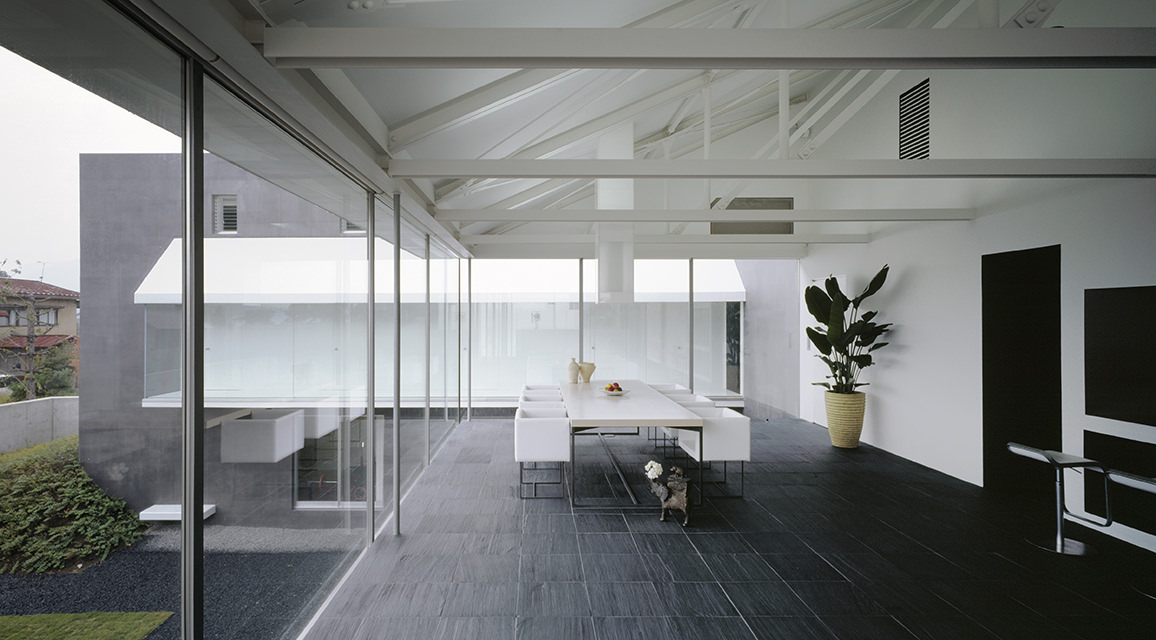 Each room is unique ; has a wooden bedroom building, a large truss living building, a bathroom with 1600 windows through a waterproof membrane, and a transparent Japanese lacquered room, all connected like a necklace of unique beads. Each seems to be floating away, but can be accused without going outside.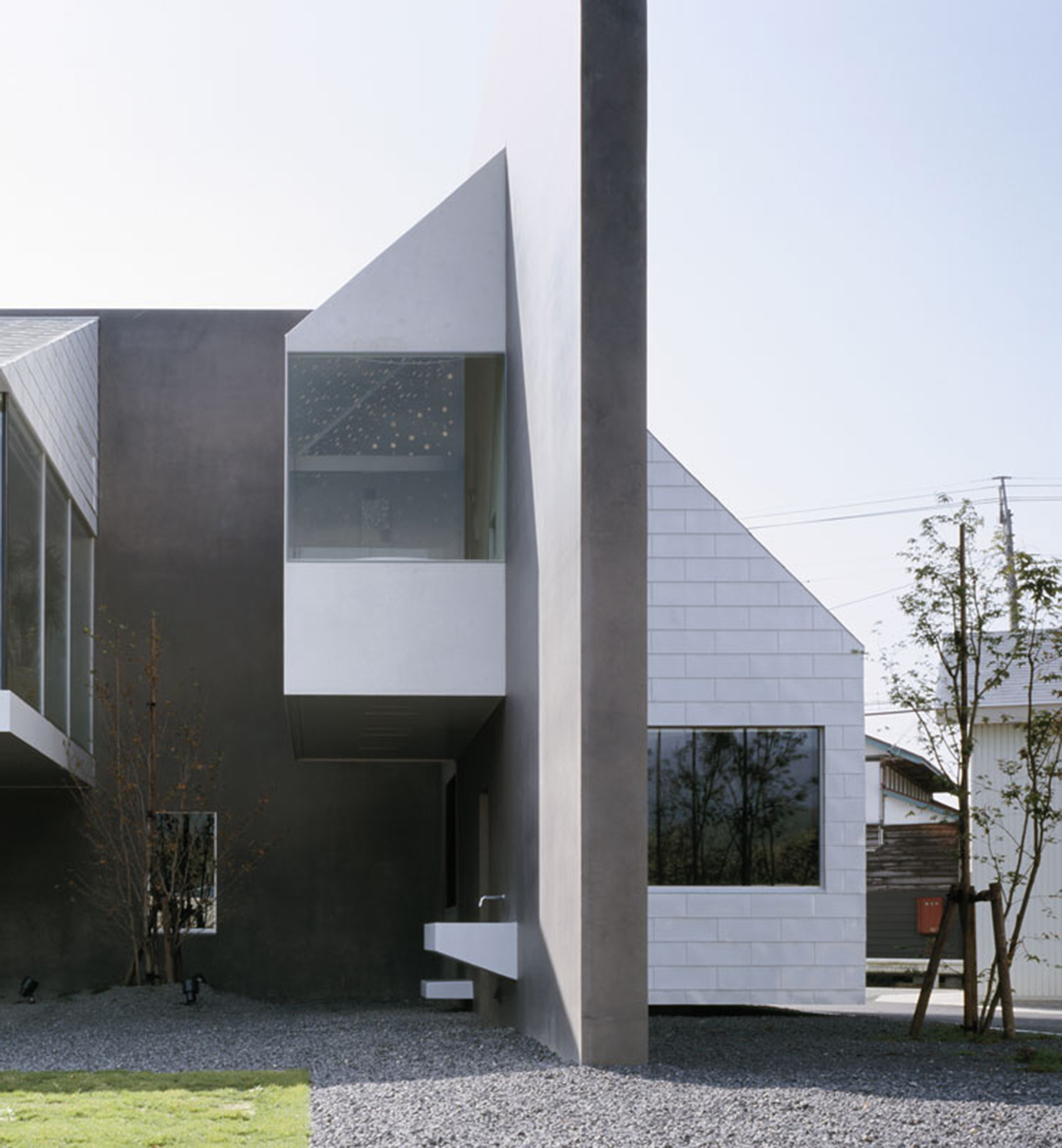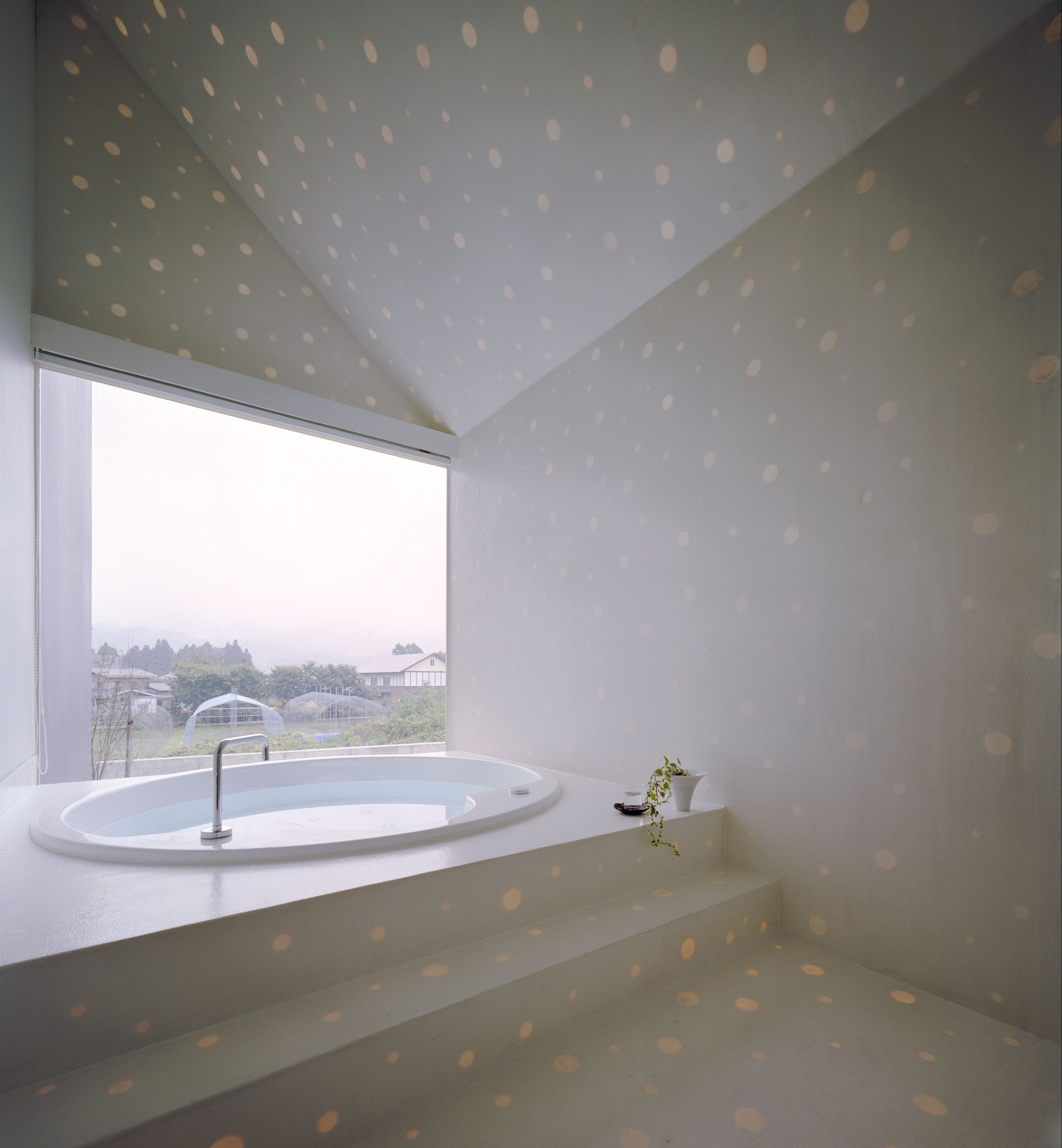 The bathroom is filled with bright light even in cloudy winter. Even if we built large window was provided, it would be peeped in or clouded by condensation, and the area around the window will become wet. We therefore decided to open numerous small windows each with a radius of a couple of centimeters. However, it is too costly to attach a sash to all these small windows and apply a water stop treatment.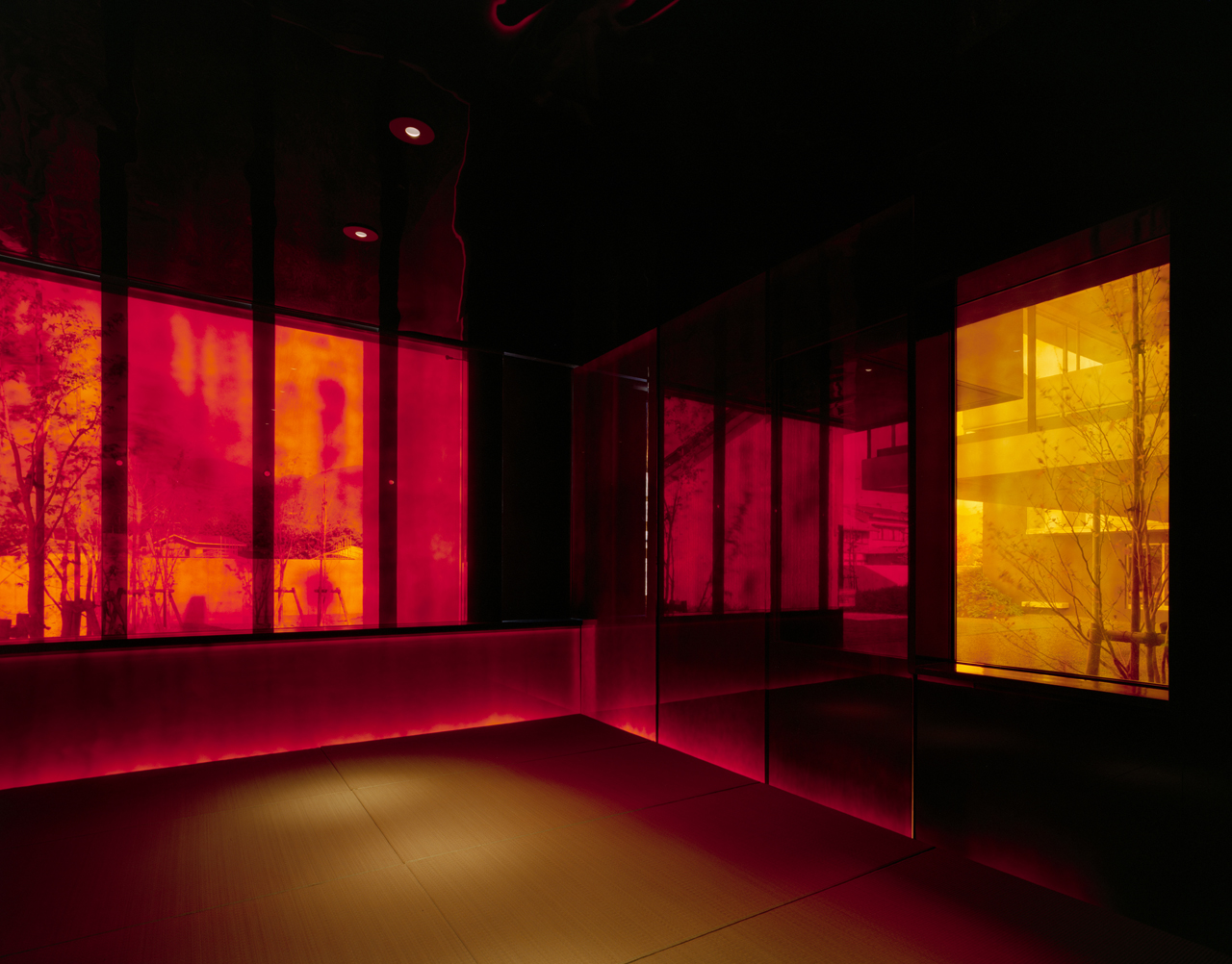 Japanese-style rooms are all lacquered. By painting uncolored lacquer on the windows and glass walls inside, you can enjoy the beautiful texture and color of lacquer and the transmission of light. We made a gradation of transmitted light by varying the number of painted-layers from 1 to 5. The panel painted five times passes little light, so it is smooth and continuous with the lacquered wall on the next board. Reflectivity and transivcency occur at the same time, and displaying a mysterious texture.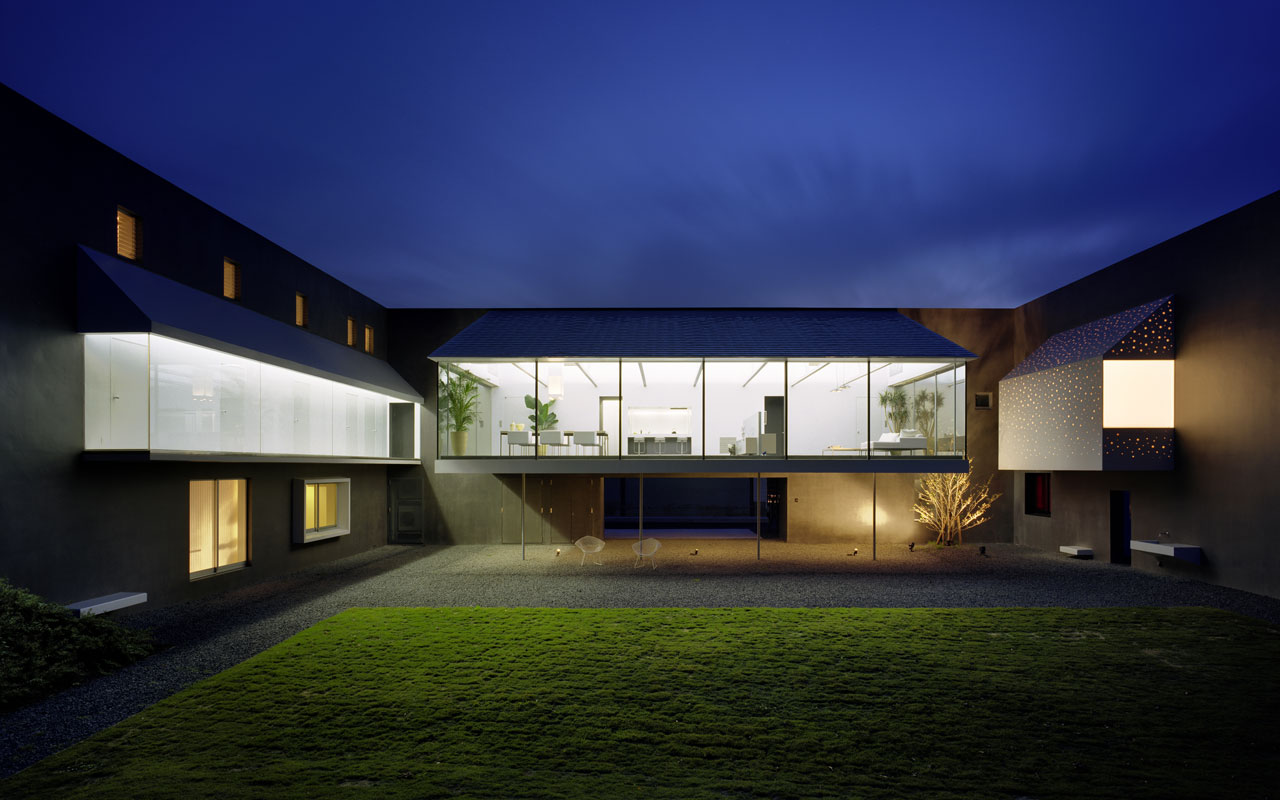 Completion

2006.9
Principal use

Residence
Structure

RC+S+T
Site area

2,043㎡
Total floor area

385㎡
Building site

Yamagata
Structure Desgin

Shuji Tada Structual Consultant
Constructor

Yamashita Kensetsu