Hayama Cave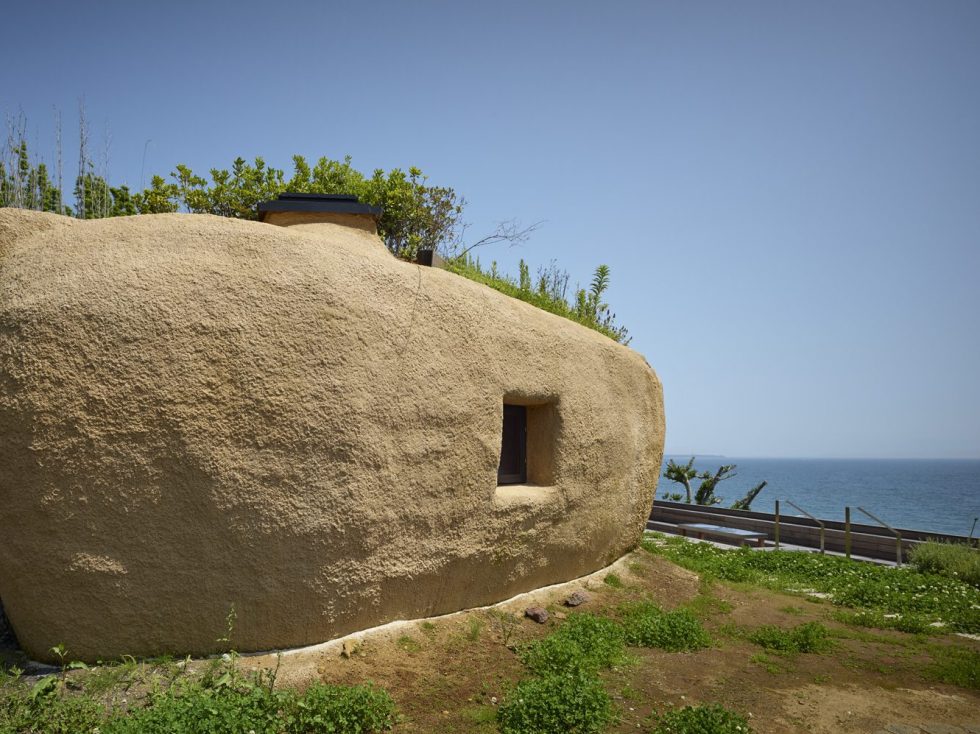 This vacation home stands on a cliff along the ocean. The client desired a way of life similar to living in a cave as primitive people once did. Although a little surprised by this, I felt it might be interesting to return to the origins of architecture, and design a house. Since we could not turn an actual cave into a residence, we began the process by first hollowing out a large lump of clay with the client.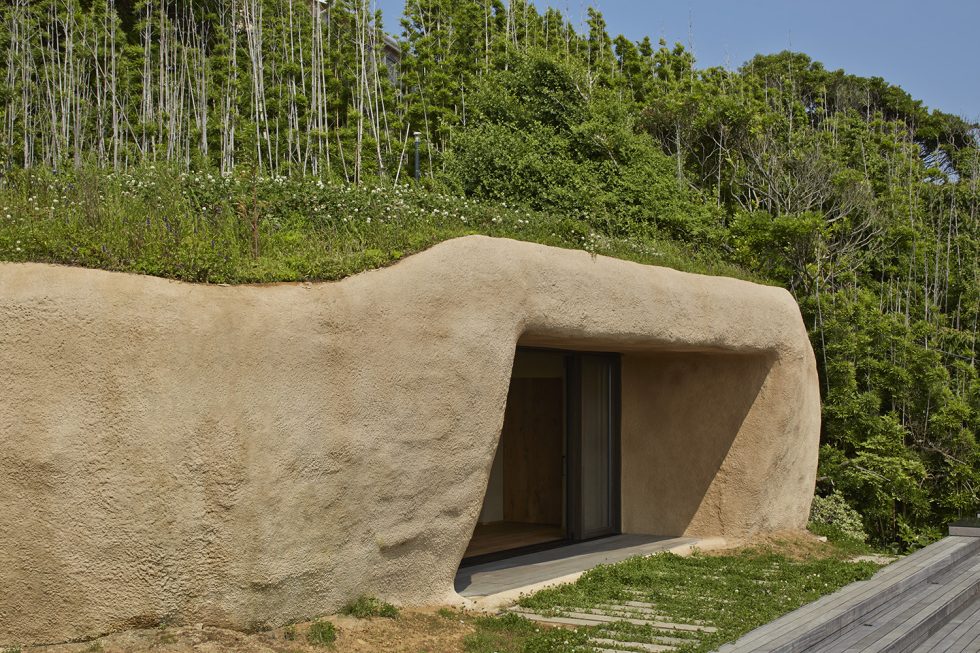 Because the site was on a steep slope and posed the danger of landslides, we embedded a reinforced concrete structure down to the supporting layer of the soil. Next, we made the structure above int he shape of a round boulder that would parry the soil to the sides if by any chance the above cliff collapsed. In order to eliminate the salt damage and heat accumulation unique to reinforced concrete structures, we sprayed cement mixed with the local soil onto the exterior and covered the rooftop with seeds of wild plants, the roots of which would prevent the soil from being washed away. For the interior, we embedded coral and shells, which gave a fun process of excavation by scraping off the excess soil.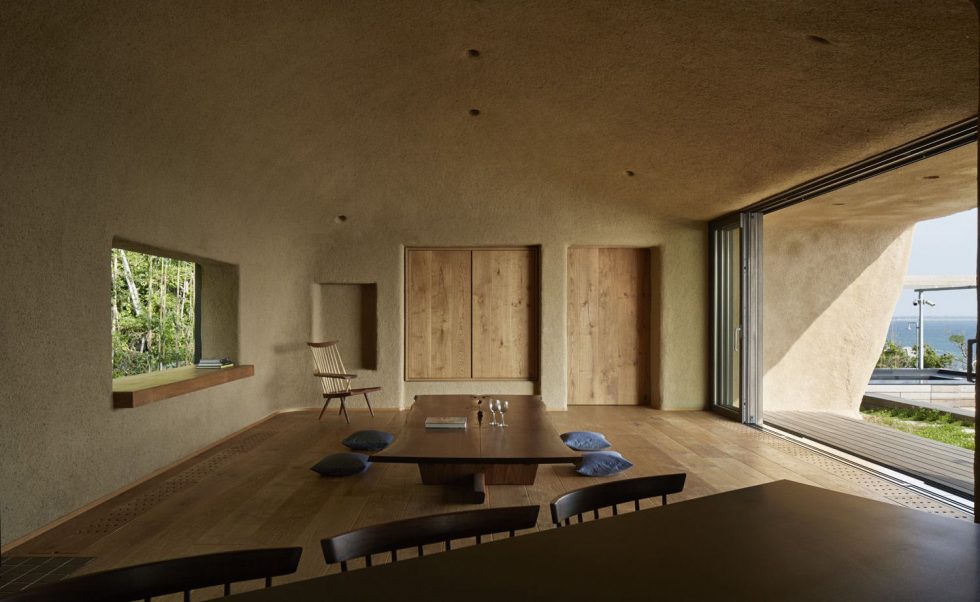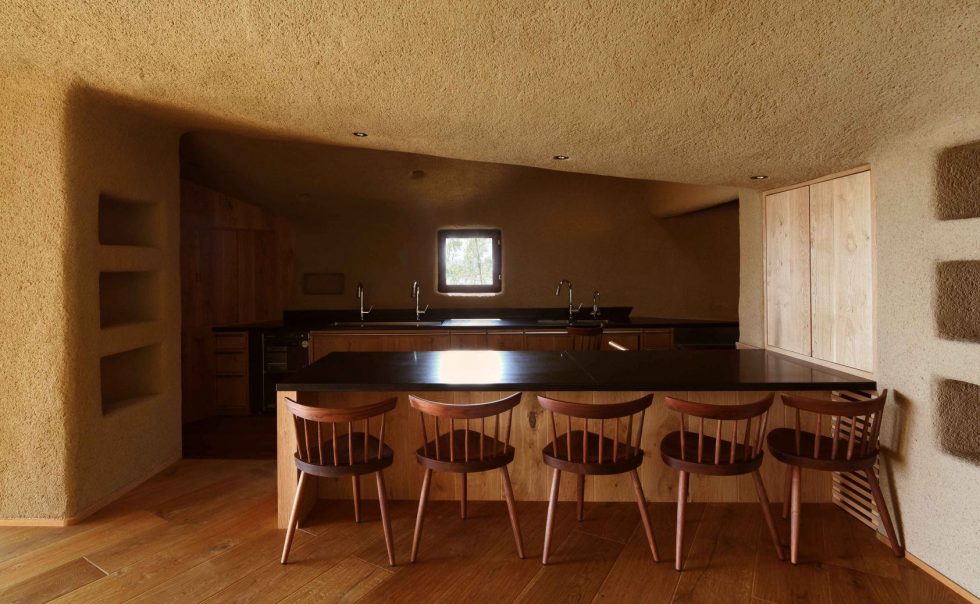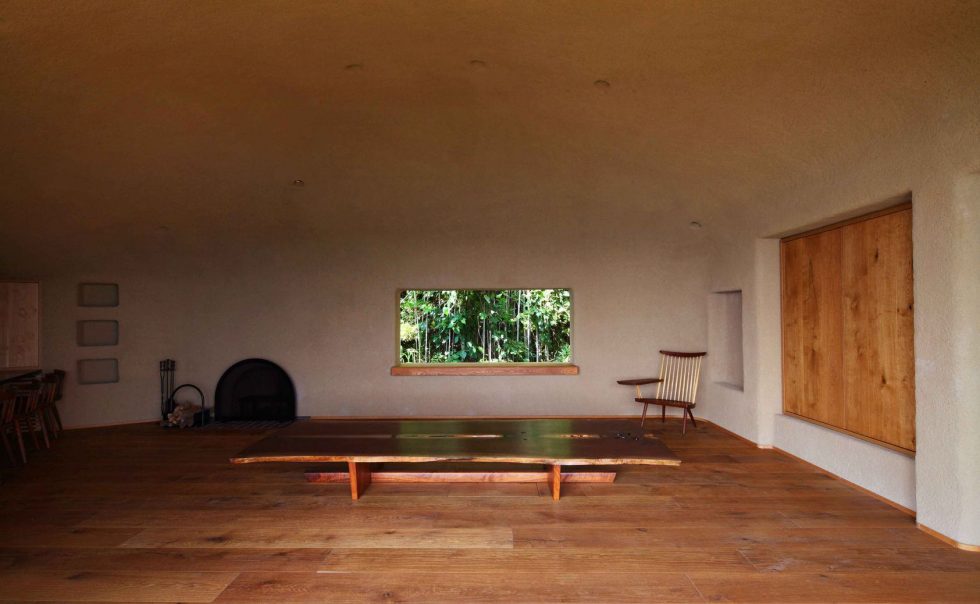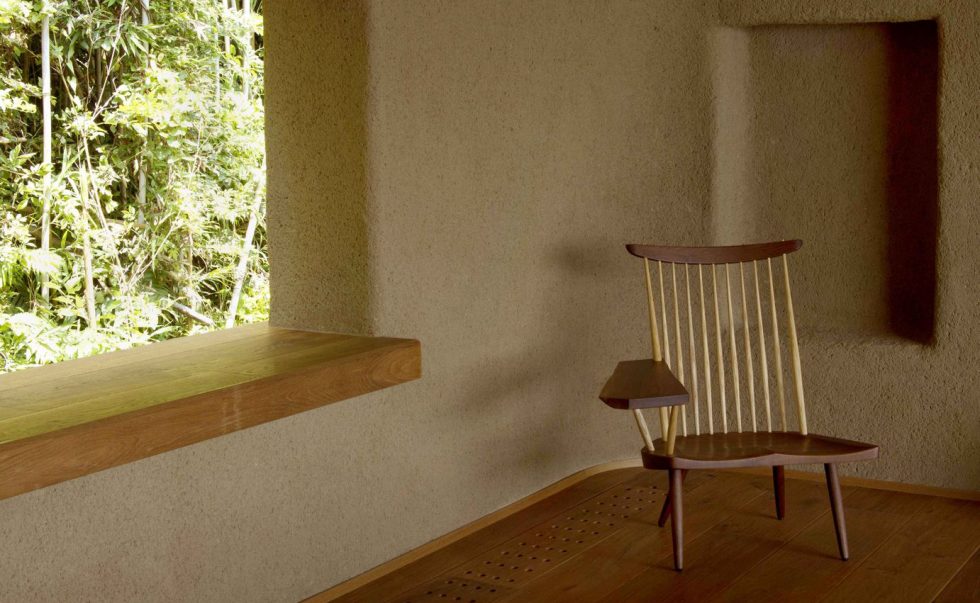 The result is a space enveloped in soil with a feeling of security and mysterious darkness. A staircase goes deep down into the ground. What can be heard in the darkness are one's own footsteps and breathing. The sounds instantly bounce back from above, below, left, and right. When you want support, you extend your arm to the coarse, damp wall surface. You would feel both a sense of security that comes from the isolation from the outside world, and fear of darkness.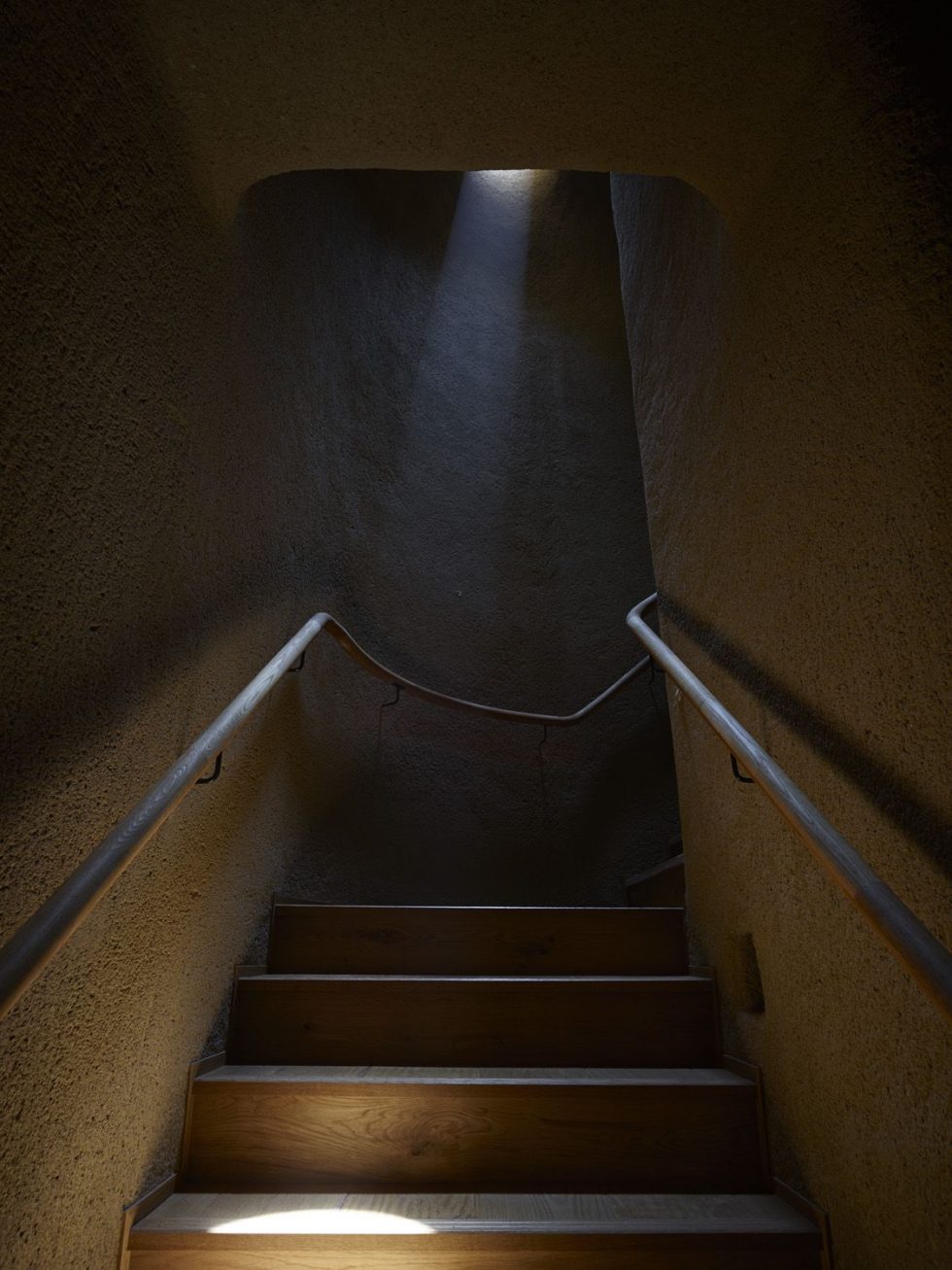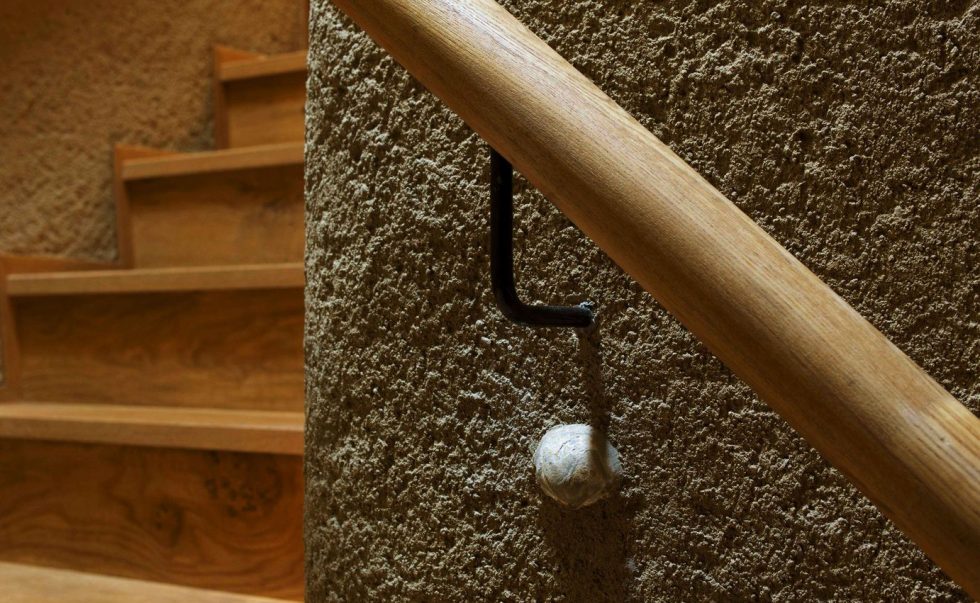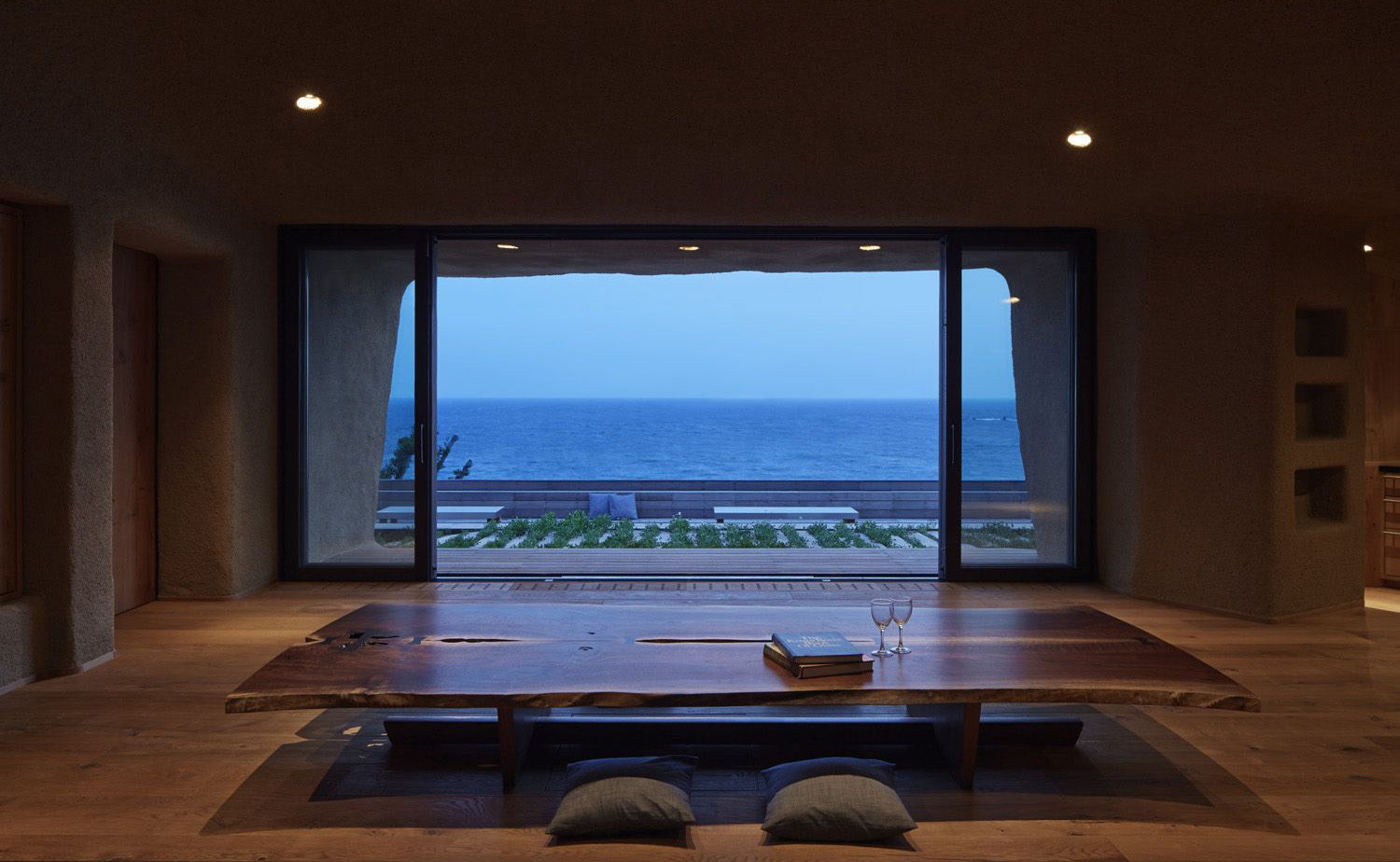 Cool air flows towards you as an invisible river. The darkness hints the beginning of all life forms, beyond which brings a sense of nostalgia of returning to one's origin. The house embraced by the land, is a cave where one could listen silently to the sound of ocean waves.
Completion

2013.08
Principal use

Villa
Structure

Reinforced Concrete
Site area

539㎡
Total floor area

338㎡
Building site

Kanagawa
Structure design

ARUP JAPAN
Contractor

SATOHIDE
Team

Tomohiko Kimura, Kosuke Horie [former staff], Yutaka Nagakura [former staff]