GORA BREWERY & GRILL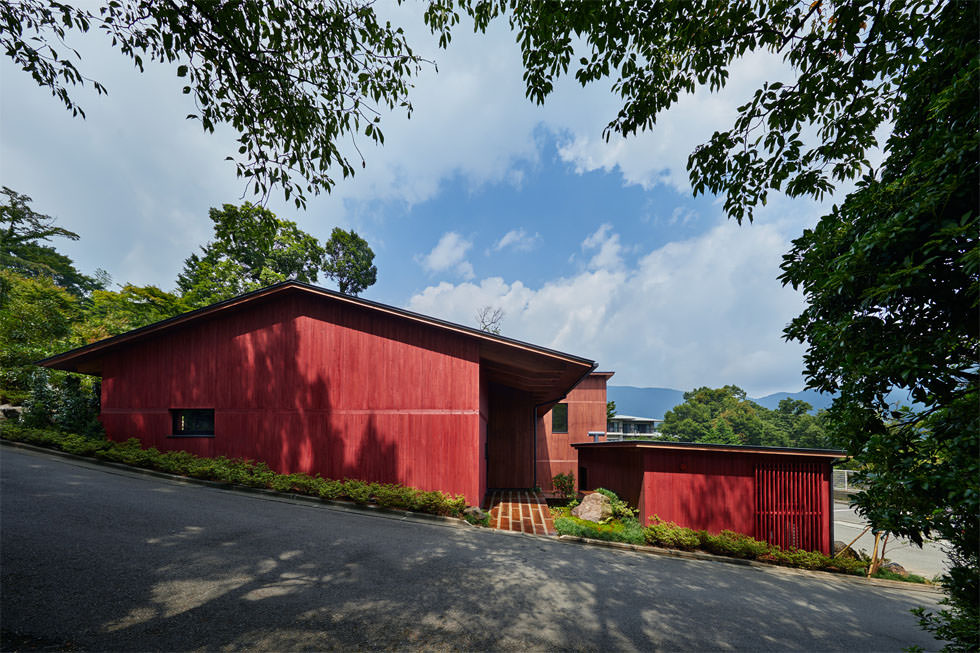 A brewery and restaurant in Gora, Hakone. The volcanic rocks and cedar trees that were harvested locally were used to create an architecture that symbolizes the region. In May 2015, just before the design request was received, the Owakudani erupted, resulting in a dramatic decrease in tourists in this area. However, based on the fact that Japanese culture, history, and life were traditionally shaped alongside with volcanoes, we thought of positively capturing the events as resources for tourism.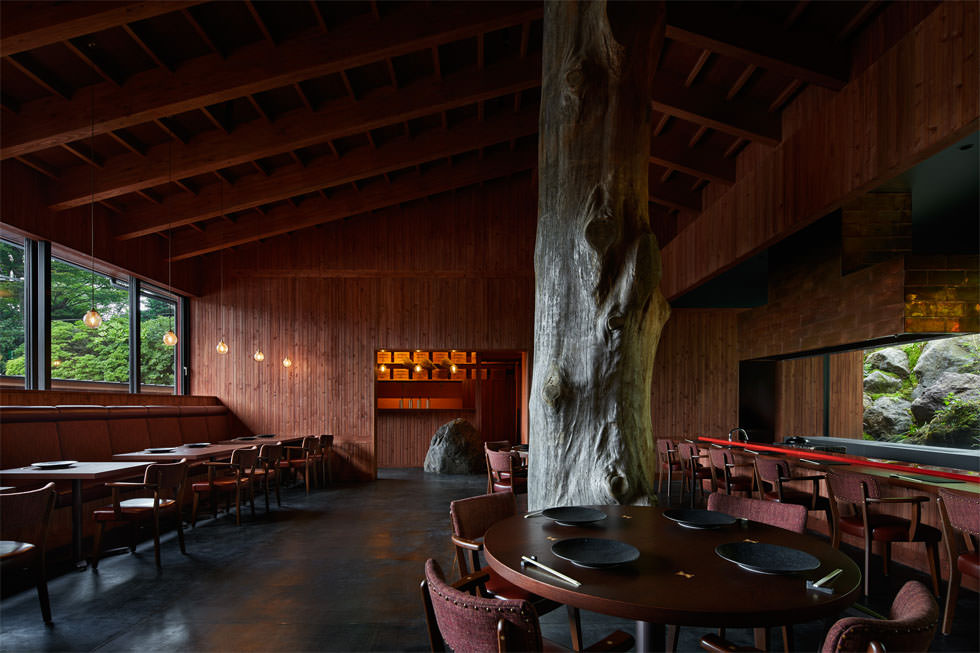 Therefore, we decided to compose the space by materials that resemble volcanic eruption, eruption, such as fire, smoke, hot springs, volcanic rocks and moss growing on its porous surface, and a sacred tree over 300 years old standing along the road leading to Hakone Shrine. This large cedar fallen tree is placed in the center of the audience space to gently divide the large space.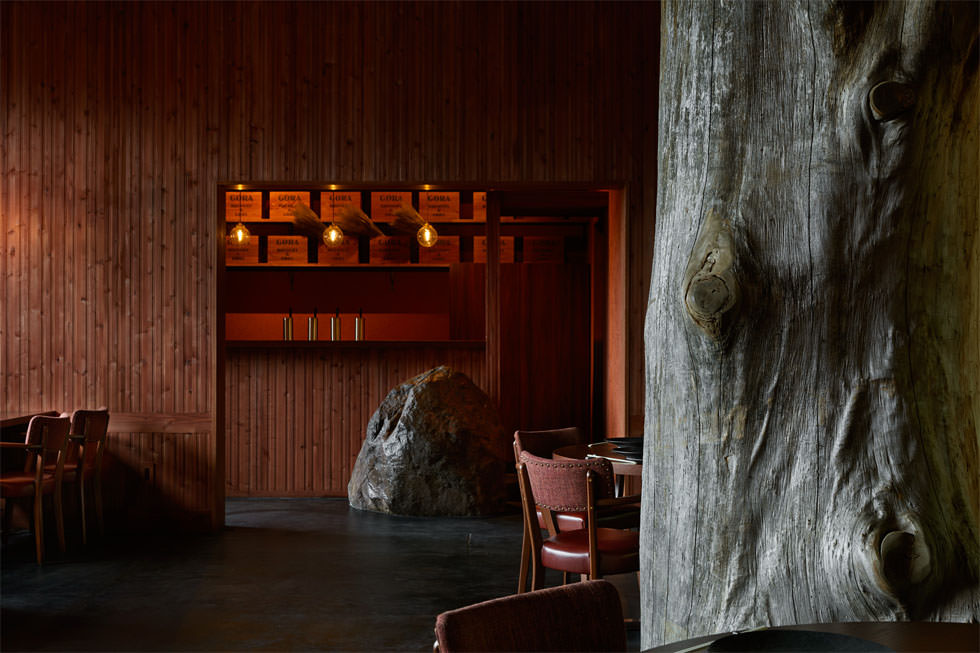 This symbolic sacred tree has created a space where you can feel the history of the region. This sacred tree is not just a symbol, but a structural pillar that receives a large roof load. It is a great pillar that supports and oversees the entire building.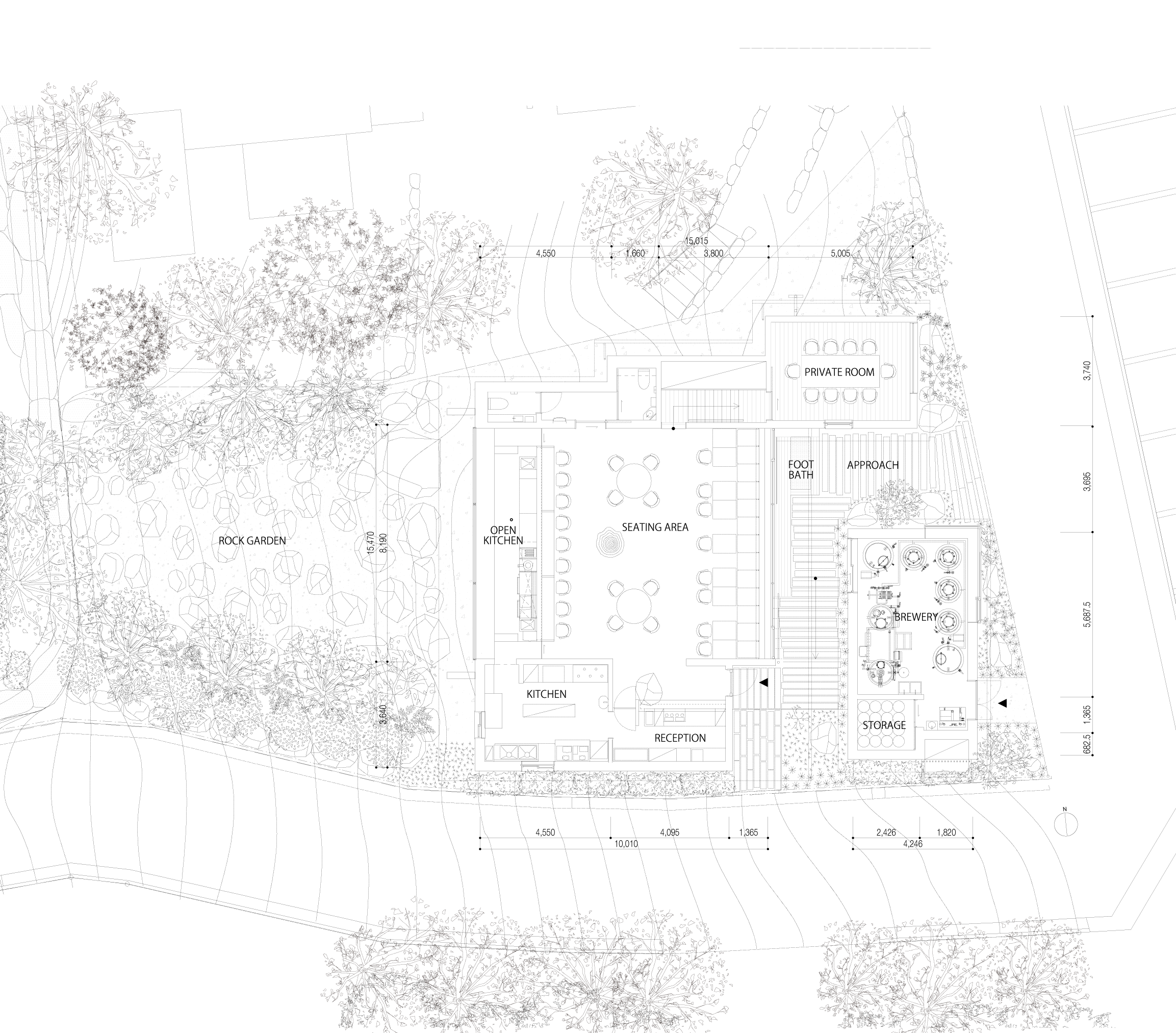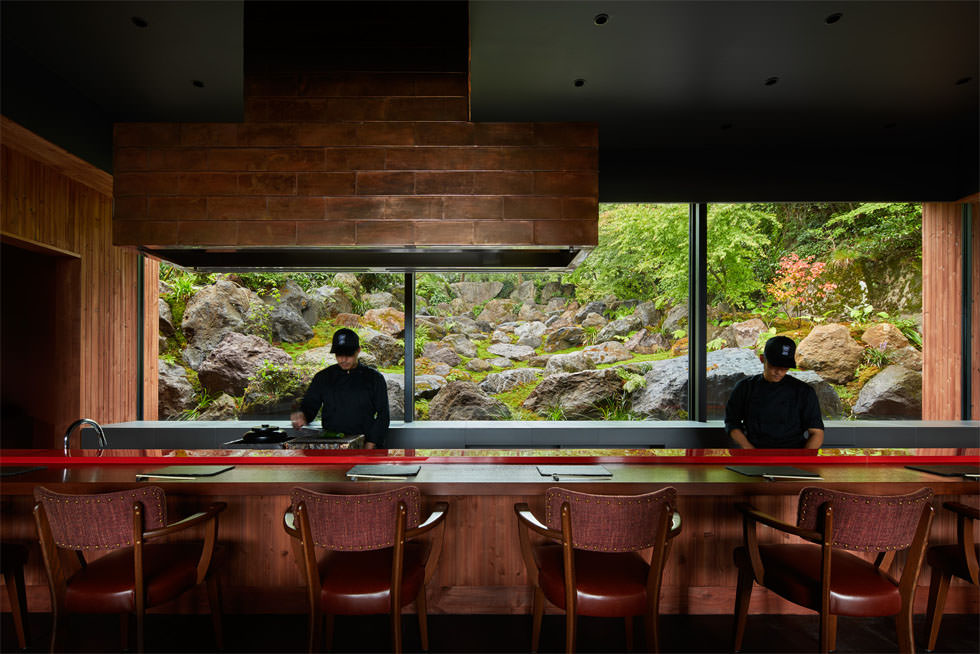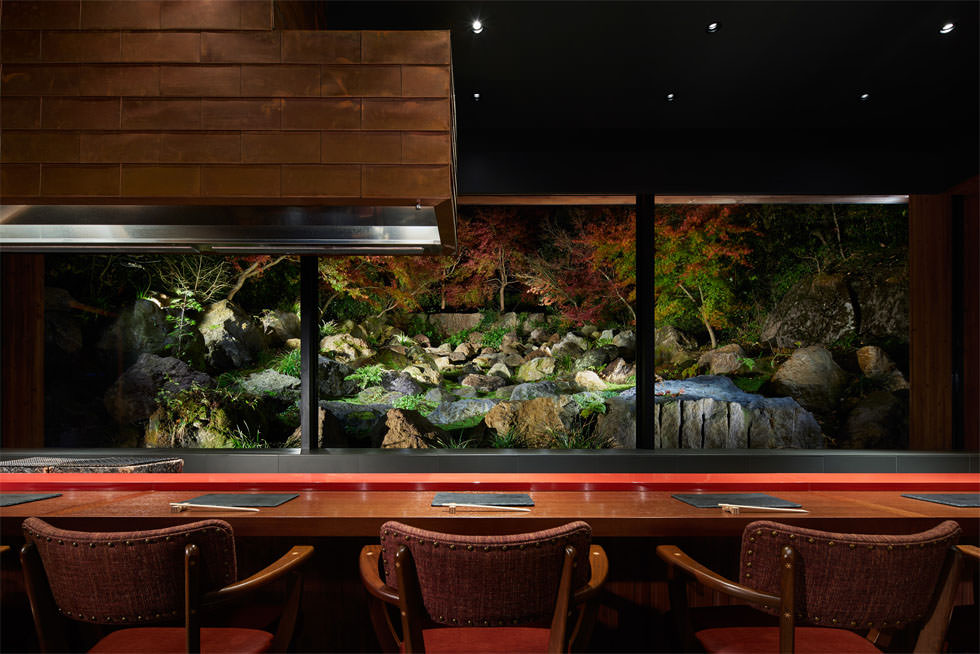 A large amount of volcanic rocks were excavated from the ground, so rock garden was created to inherit the memories of ancient eruptions. This not only reduces costs by decreasing the number of stones that are transported off-site, but also allows guests to enjoy meals while looking at the dynamic rock garden that spreads out from the open kitchen-type counter seats.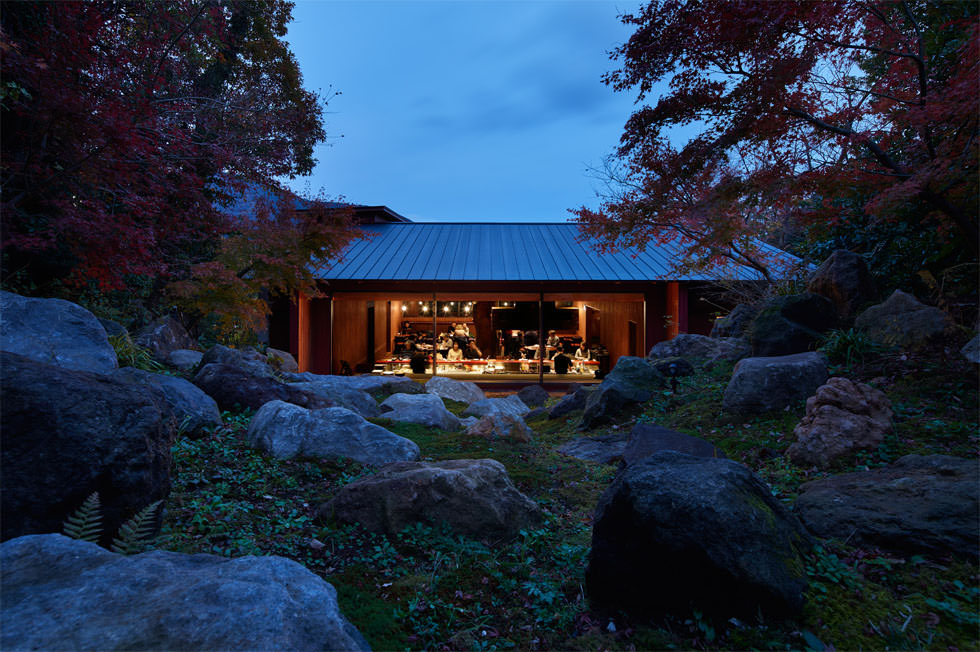 Gora is said to have become the current state of wilderness covered with volcanic rocks and sediments, by gradually being covered with green. In this rock garden, the excavated volcanic rocks and local plants are laid out onto the sloped site. it is now covered entirely with moss, creating a garden that reflects the local history and climate.
photo by Koji Fujii / Nacasa and Partners Inc.
Completion

2017,07
Building site
Principal use

Restaurant
Structure

T+RC
Site area

999㎡
Total floor area

217㎡
Contractor

Hakone Construction