Glass Jewelry Box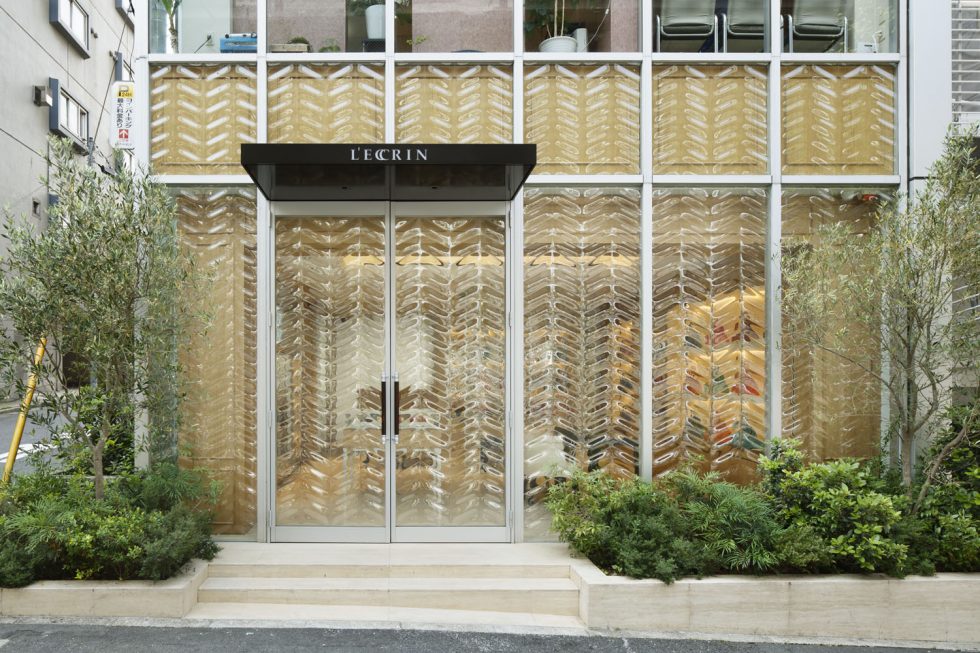 This is a shop called L'ECRIN in Nishiazabu, Tokyo. The name of the store is "jewel box" in French, and 50 French luxury bags are constantly on display. The client wanted to protect the customer's privacy, while leaving an easy-to-enter atmosphere with a good view from the street. Therefore, we decided to realize a facade that hides the inside with a complicated pattern, like a glass jewel box, while having a glossy and transparent feeling.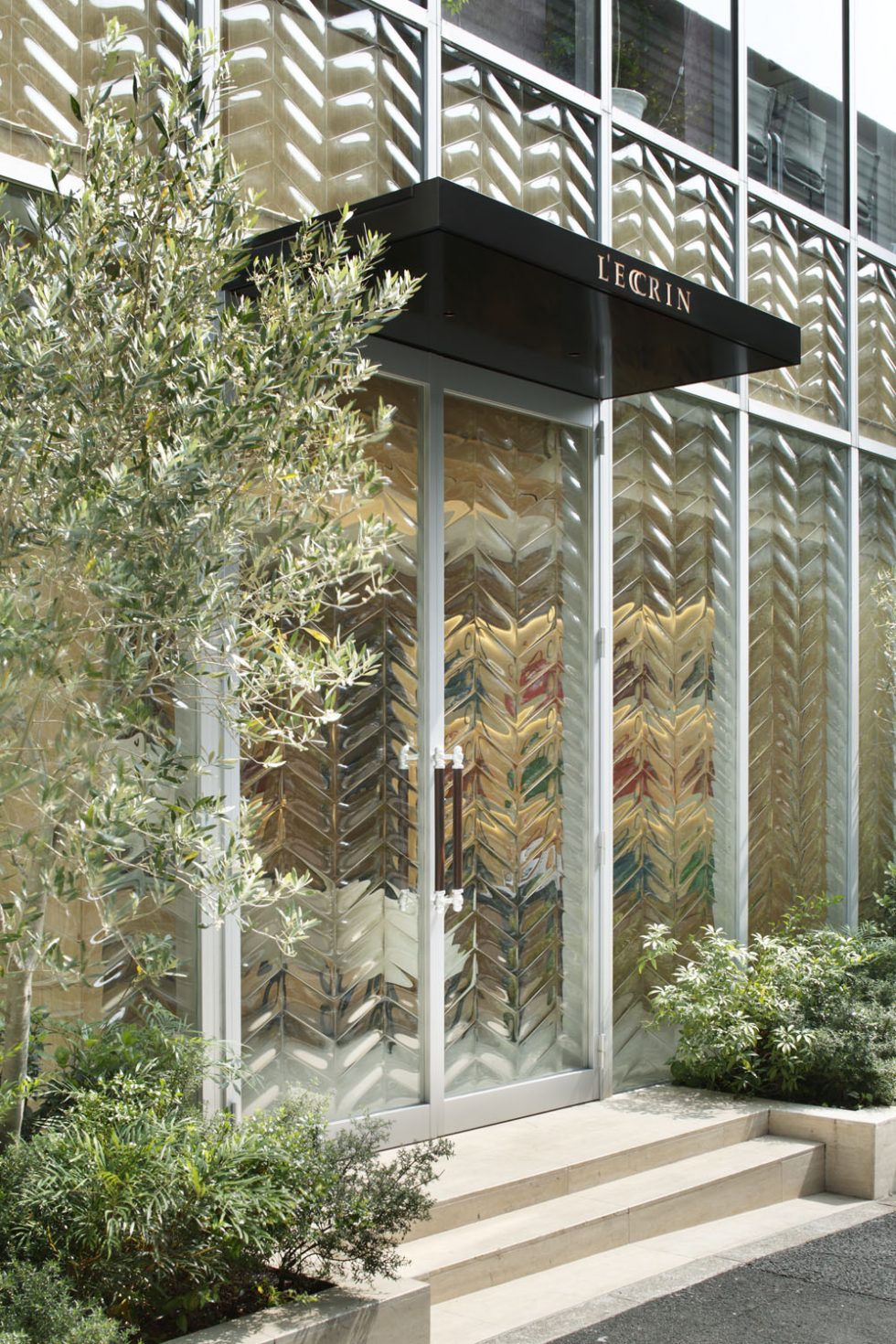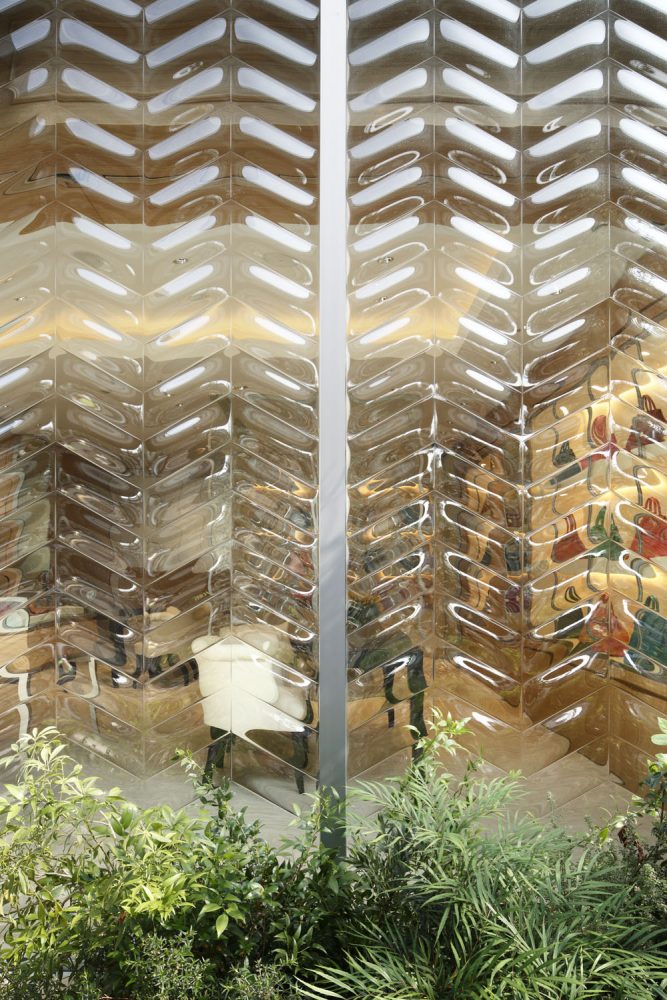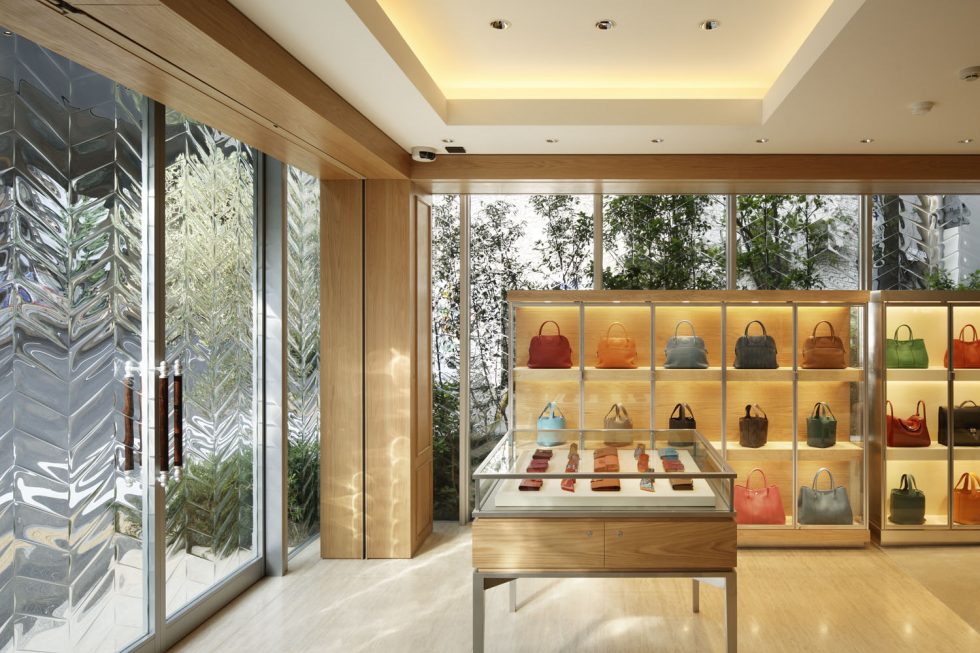 However, template glass lacks transparency, and cut glass is too expensive. For this reason, we developed a special glass with a herringbone motif called "Chevron", which is the pattern of the bag lining of this store. First, the flame is composed of a stainless steel frame with sharp edges. 12mm single glass is placed on the top, then heated in a kiln to around 675 degrees, the softening temperature of the glass. Each of the chevron's patterns then dents softly by 10 to 13 cm due to its own weight.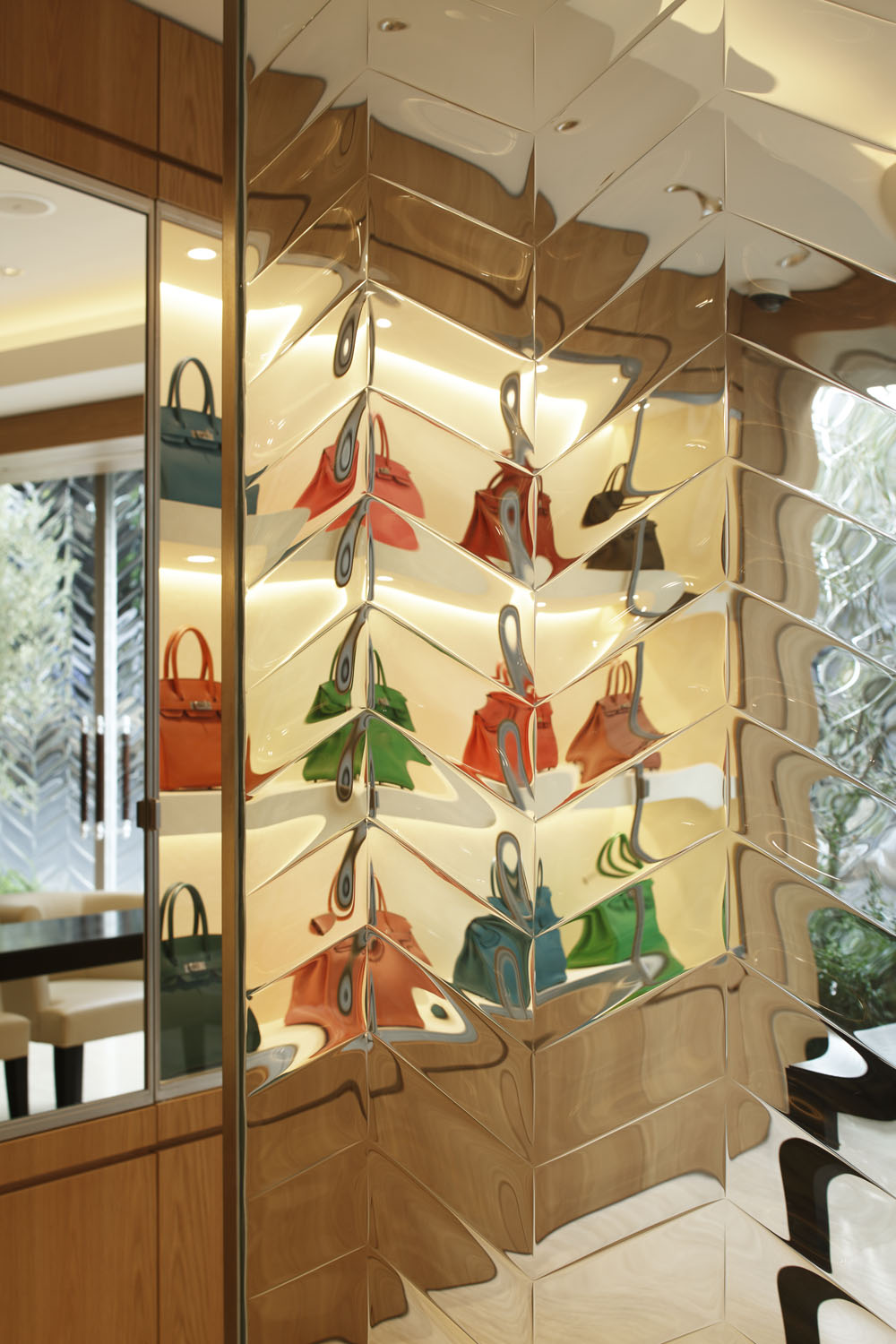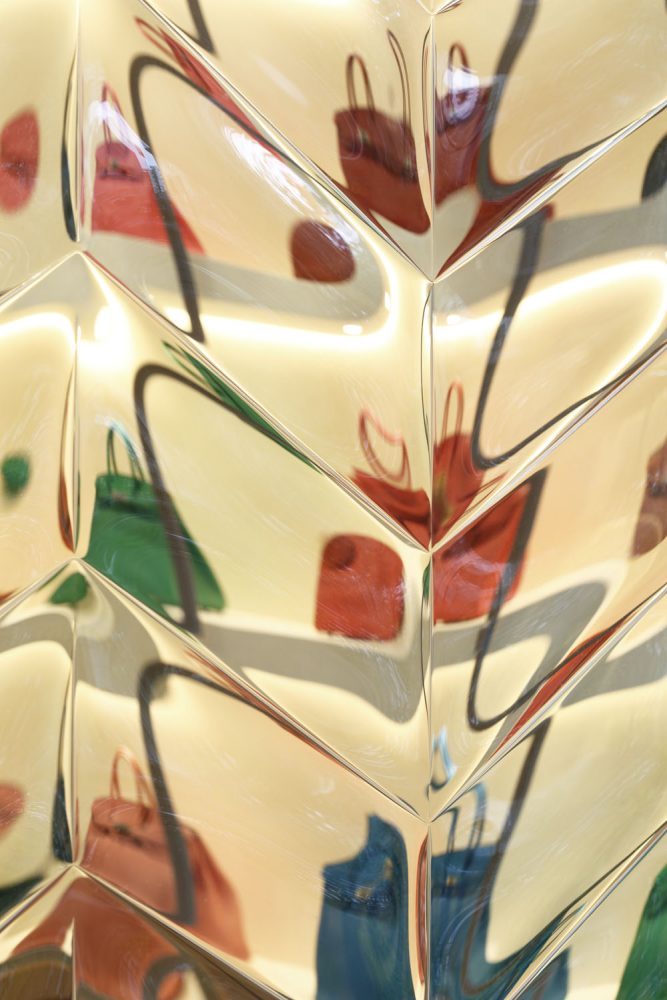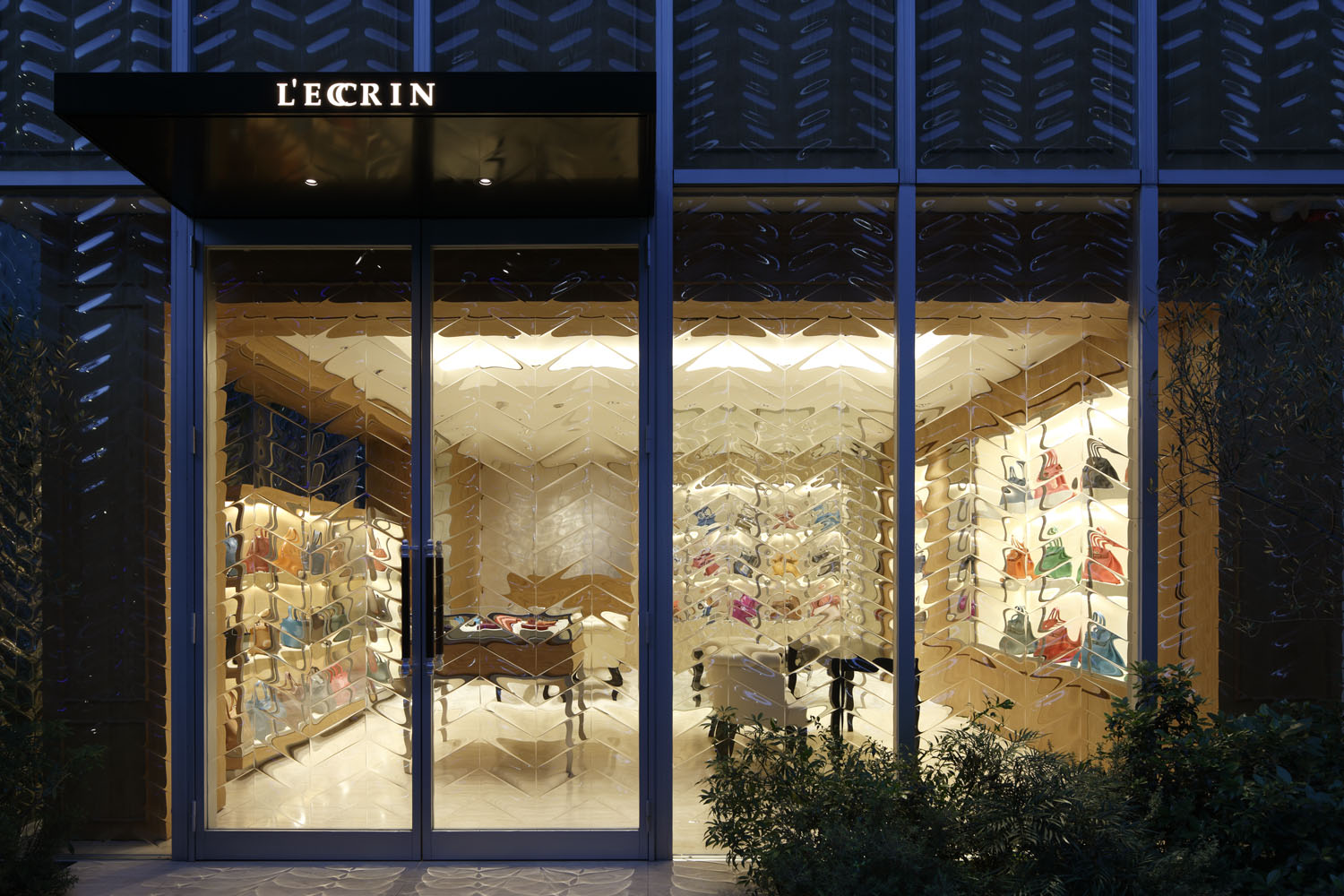 Soft and swelled glass that fills the store with happiness. Beyond that, beautiful caskets bleed like multicolored jewels with custom-made fixtures such as crafts, silver leaf joinery, and limestone walls in the background.
©Nacasa and Partners Inc.
Completion

2014.02
Principal use

boutique
Total floor area

79㎡
Building site
Constructor

Ishimaru
Team

Takeshi Suzuki [former staff]