Lotus Beauty Salon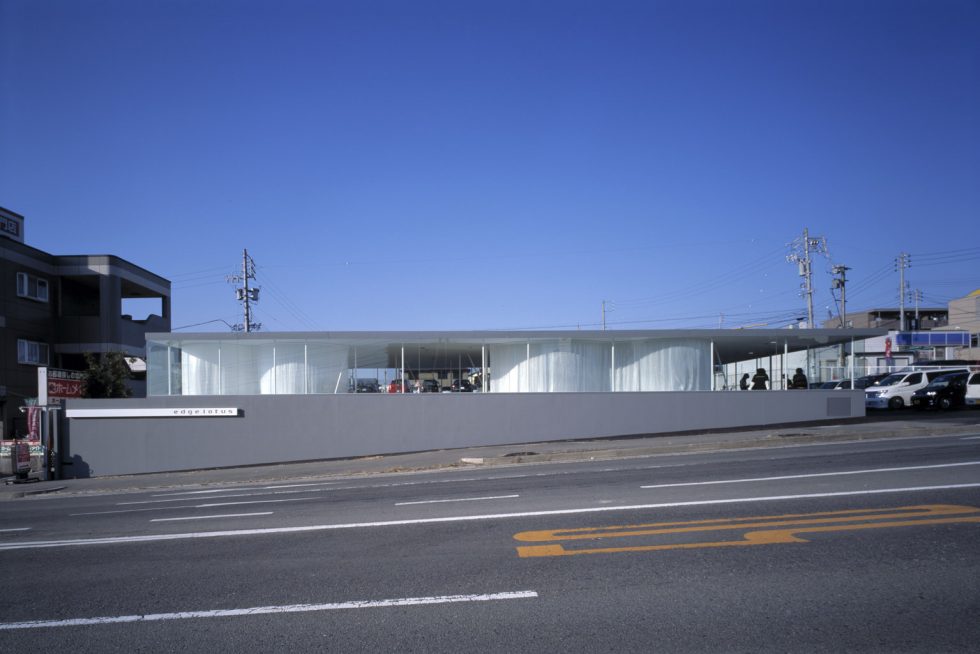 This is a beauty salon in Nagoya. Conventionally, hair salons are comprised of mirrors and chairs in a linear allignment, which deprives the customers of privacy. We proposed a space which is instead composed by small private rooms. Each room is circular, in which to decieve its actual size, and with a radius based on the gyration of the stylist whom cut the hair for visitor. However, if we partition off a room by walls, cooperation becomes very inetificient and the rooms become enclosed and oppressive.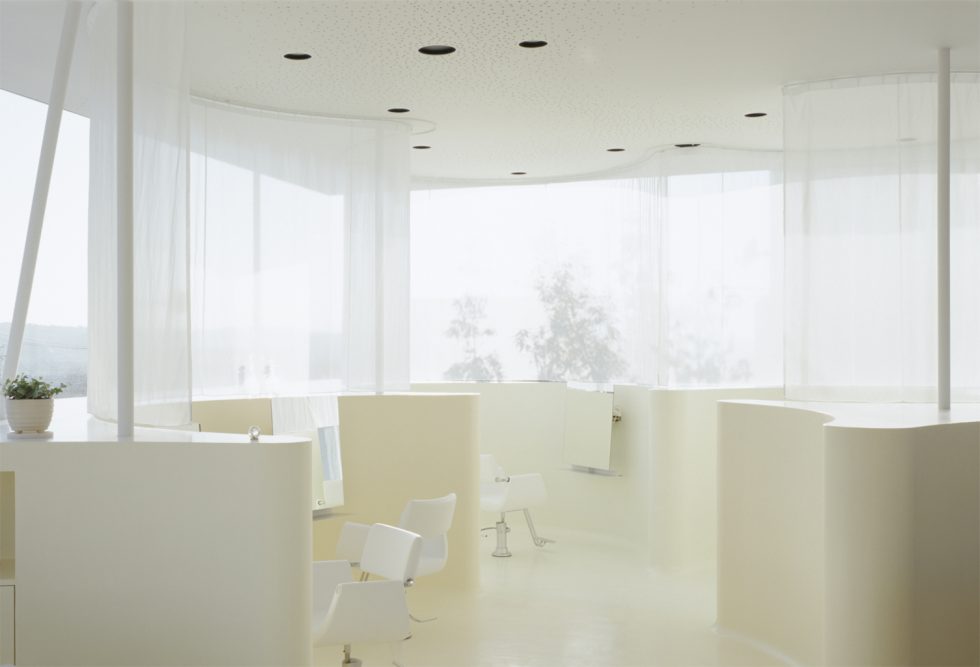 Therefore the height of the wall of each private room was set to 1.4 meters. The wall provides a private environment for the customers who are sitting, while for the staff who are standing, a single open space able to gaze over the entire work floor. The height of the wall throughout the salon changes according to the sloped floor. As a result, the function of the wall tops change seamlessly and gradually from a bench, desk, counter, and finally a partition wall.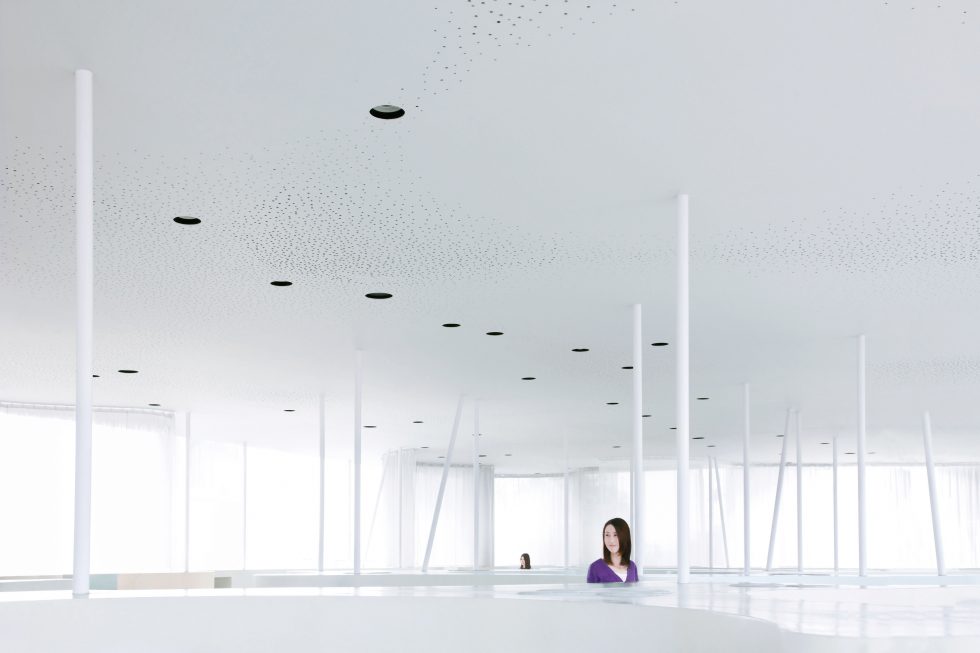 We made the joints disappear where the wall meets the floor by a curving process. Through tangential lines of walls, floor, and their texture, we perceive the sense of distance, and by removing such information the space becomes ambiguous and depthless. There is also the merit of being is easy clean, because hair does not get in between the joint of a wall.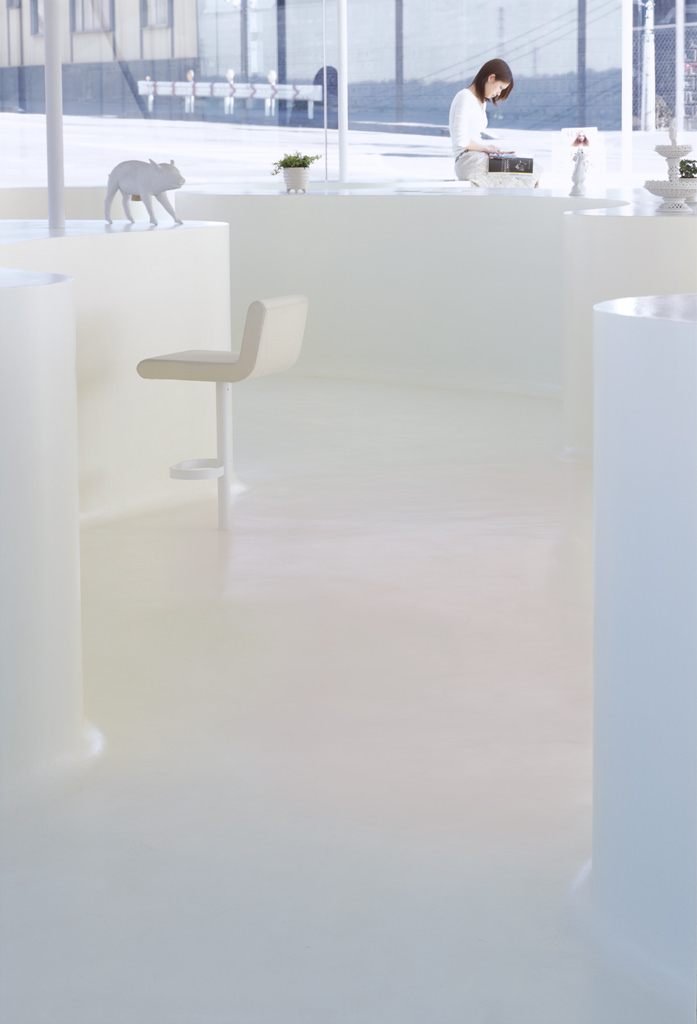 The circular private rooms were painted with different light colors in a gradation to create a smooth connection of each space. It is a light color that can be barely perceived, with a few drops of red or yellow on white paint. Since adding just a few drops of color changes the color, the colors were adjusted on-site again and again until finally decided. When you are in the space for a while, the color of the wall will appear to be pure white, as the color becomes less noticeable overtime, due to your visual familiarity. When you move to the next space, the color reappears in your consciousness. The color changes relatively depending on the previous experience.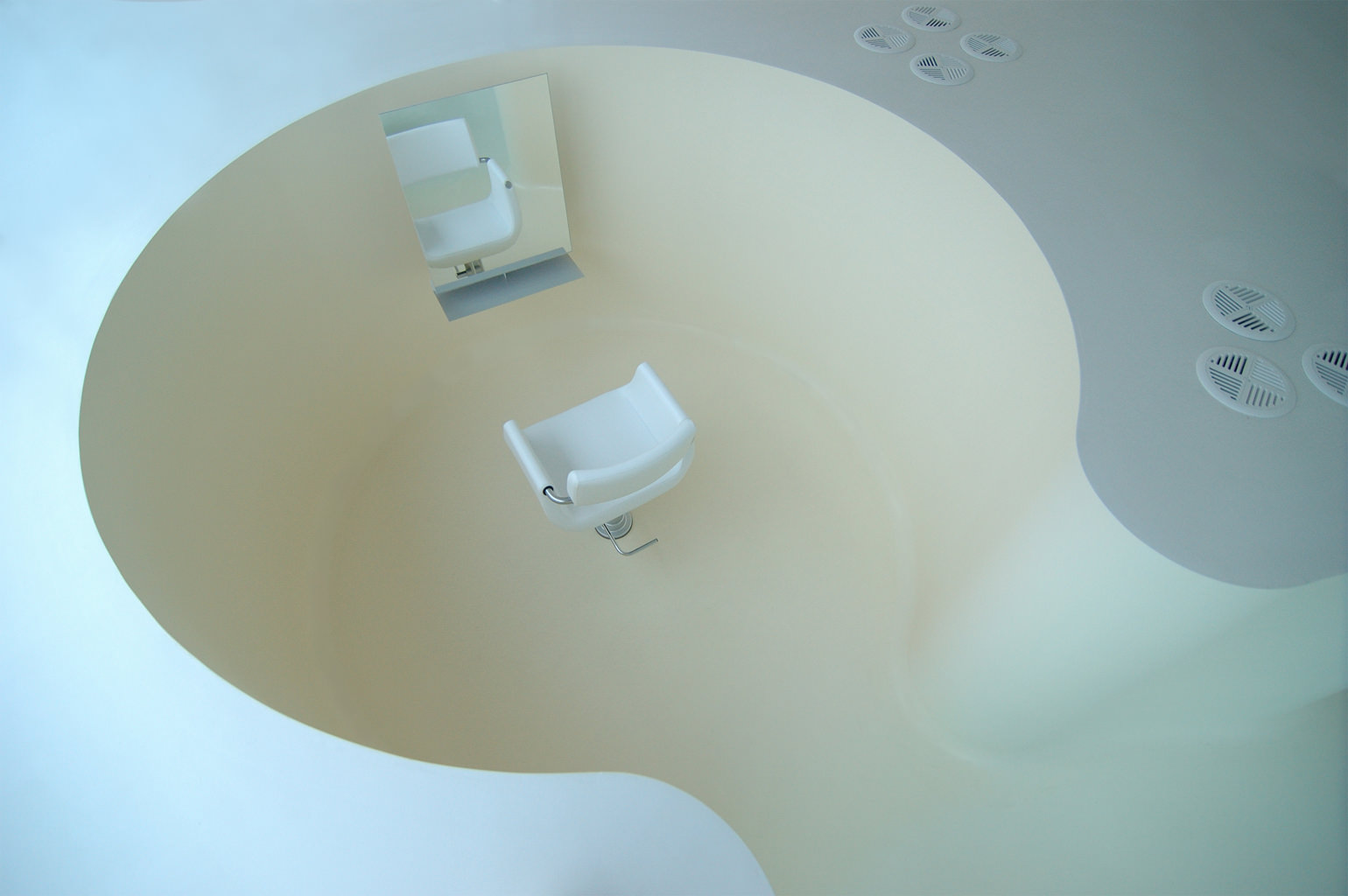 It is a subtle phenomenon that cannot immediately be determined whether it is due to actual color changes, or because of your physical condition or mood. Variations of colors, and variations of function in accordance with the user's body. In this space, like a beehive split in half, the user is immersed in an organic and animal-like experience.
Completion

2006.01
Principal use

Hair salon
Structure

S + RC
Site area

764㎡
Total floor area

626㎡
Building site
Structure design

Oak Structural Design Office
Contractor

Kanoh Koumuten
Steel work

Takahashi Industry
Textile coordinate

Yoko Ando
Team

Asei Suzuki [former staff]
2006年 日本商環境設計家協会 JCDデザイン賞 大賞