Finding Rainbows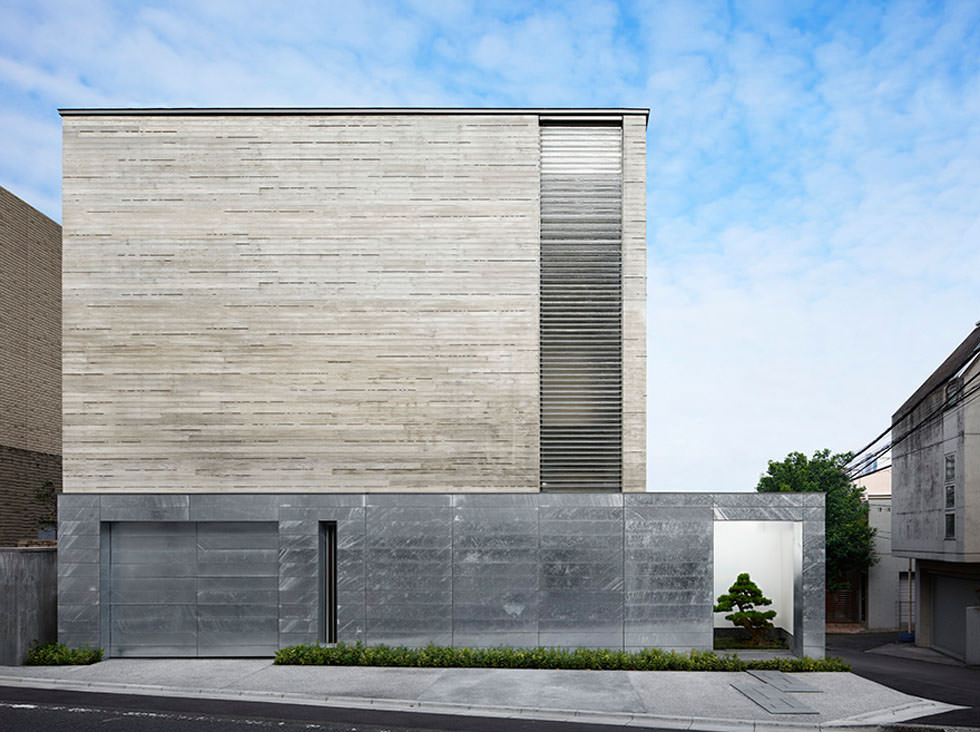 The residence is located on an elevated ground inclining towards north. Because the site was lower than the street and the north oblique line was stringent, we designed an open terrace on the north side for the residents to enjoy the view. However, homes facing north tend to be dark. If we tried to capture light from the south, which faces a road, we'd have issues such as exposure to passersby and noise.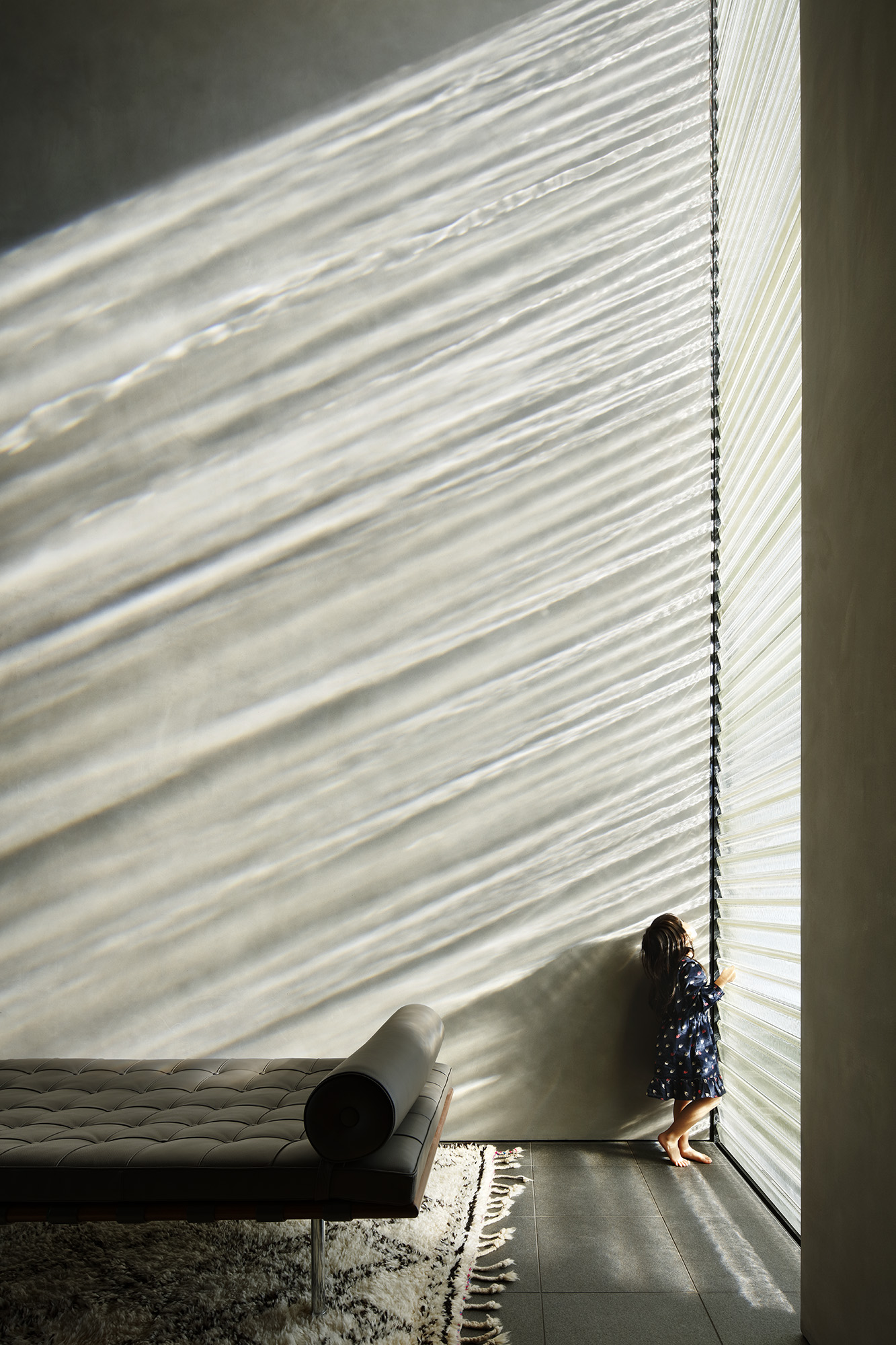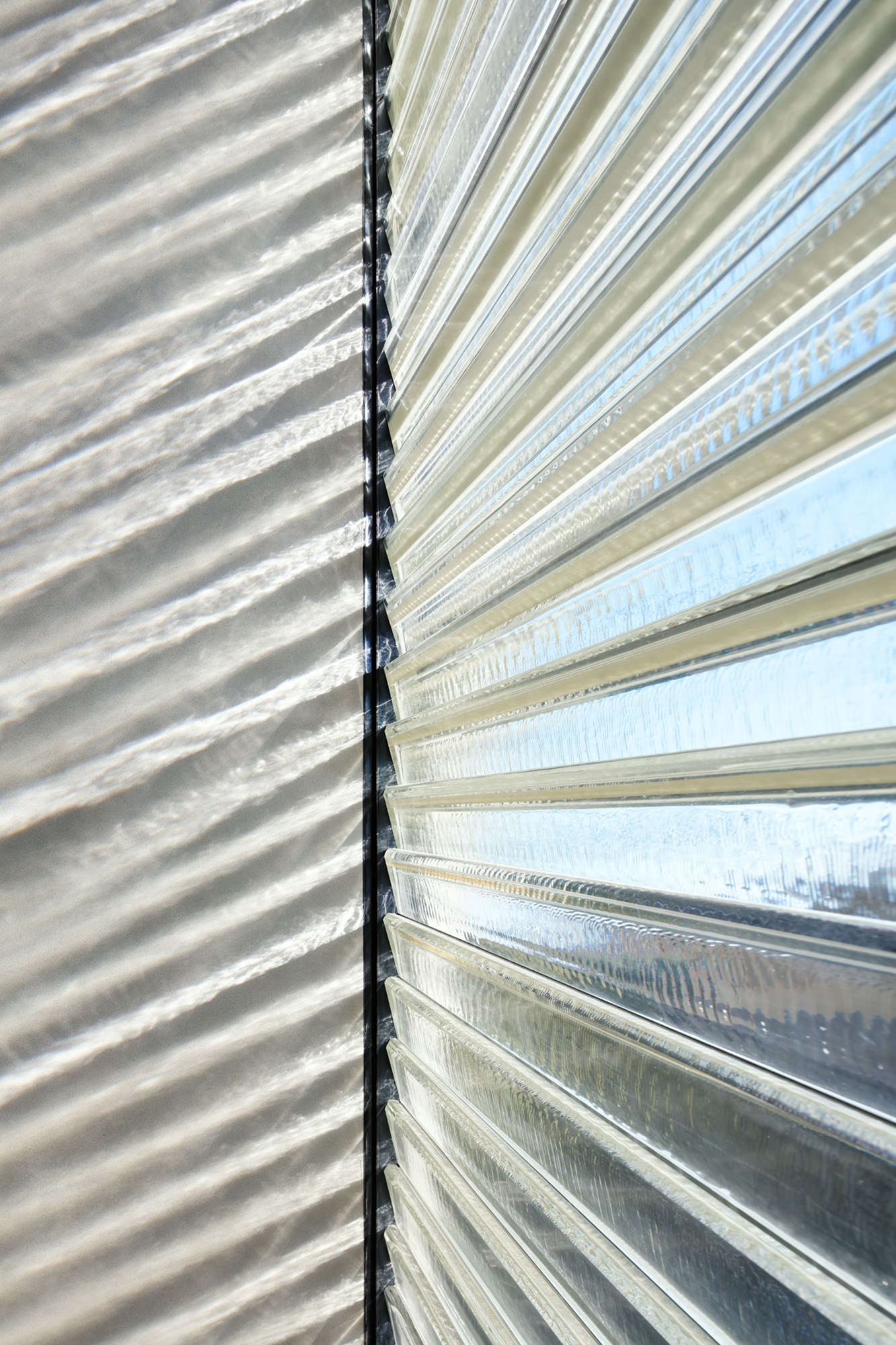 We, therefore, stacked pure glass square bars, which are translucent yet have mass to enhance soundproofing, on the south side all the way to the elevated ceiling. Their cross-sectional shapes were cut at angles so that in winter, they direct sunlight far into the room, while in summer, they block most of the light while diffusing gentle light into the room. As a result, the light varies and shifts according to the time of the day and season like a sundial.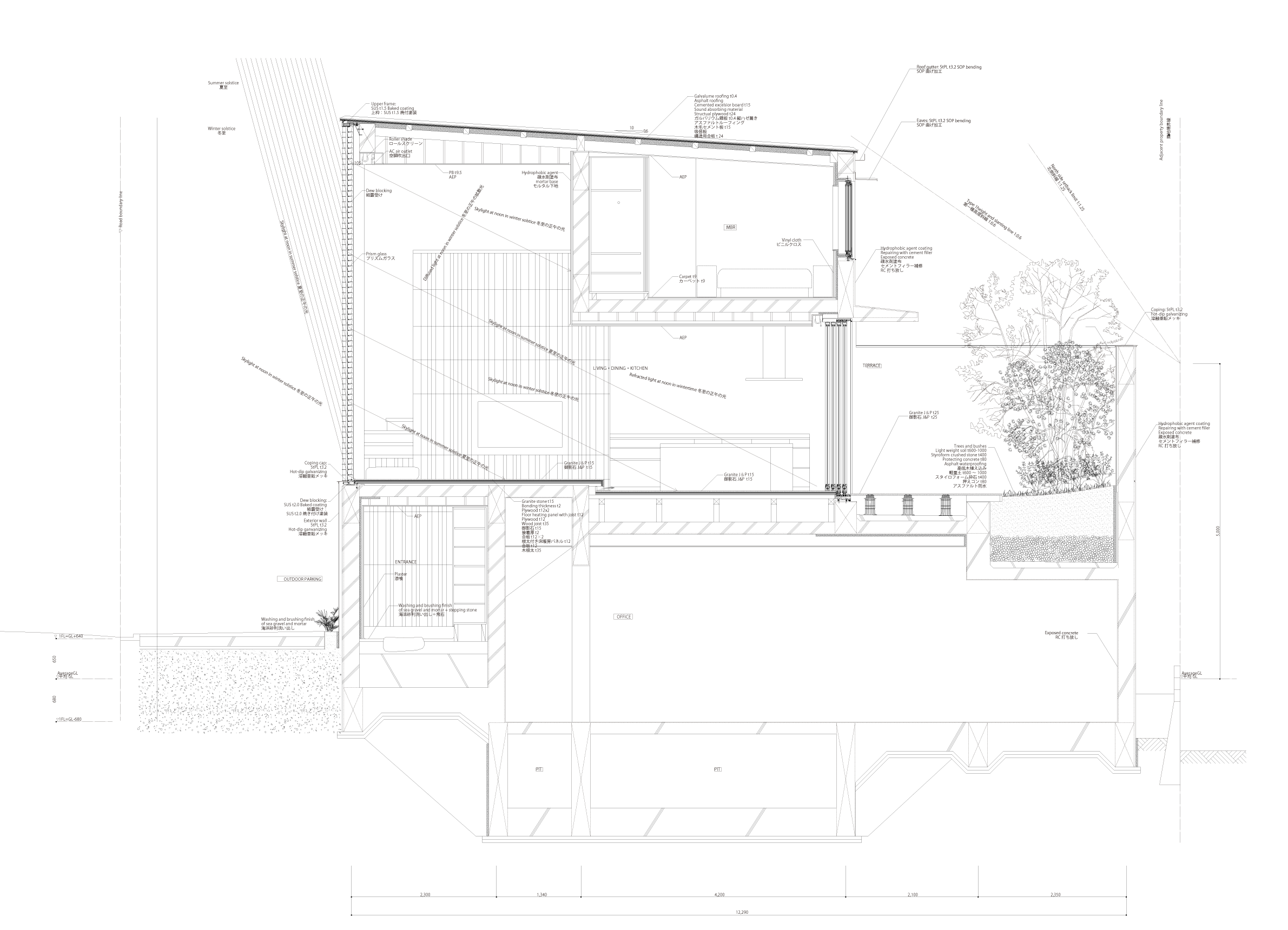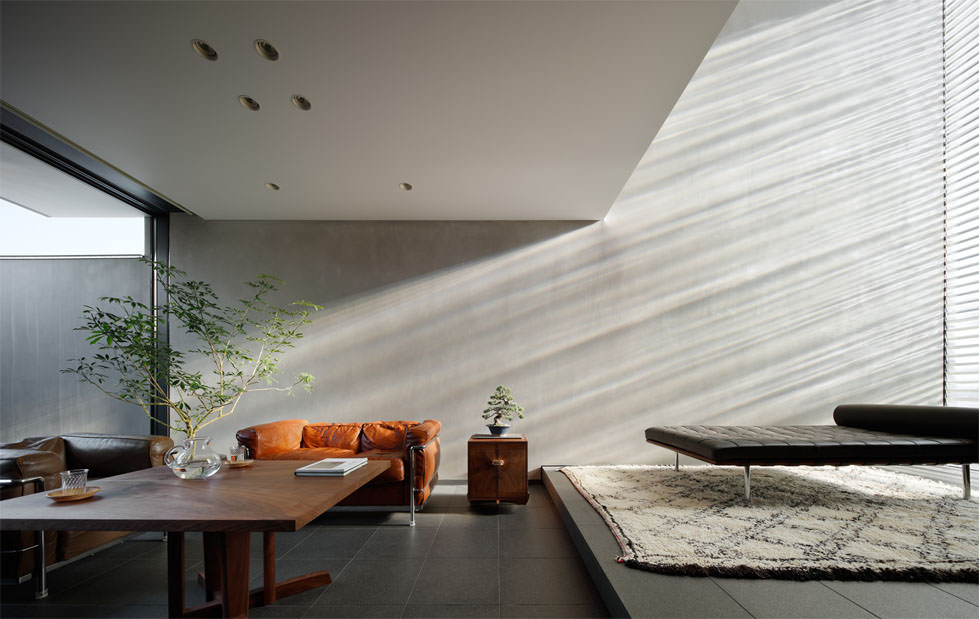 The blue light before dawn, the blazing light before sundown, moonlight—the space is dyed in a myriad of colors. In the morning, light from the east touches upon the kitchen and in the early evening, light streams into the living room as if lingering over the day. Light guides while following and embracing the behavior of people. After the construction, we received a wonderful letter from the client: "Rainbows appear in different places according to the time of the day. It's fun to find them." The prism glass colors the lives of people in this house.
Completion

2016.04
Principal use

Office and Residence
Structure

RC + T
Site area

198㎡
Total floor area

226㎡
Building site

Tokyo
Structure design

yAt Structural Design Office
Contractor

Katsura Komuten
World Architecture Festival 2017, House - Completed Buildings Highly Commended